Today, it's so easy for anyone to take a picture of anything. With smartphones here and there, the average Joe and Joan can set his/her phone to camera mode, and that's it. However, the shots they take are all digital, and honestly, it's just not enough.
Physical photographs are special. There's something about them that brings an image to life. And you can't deny that holding an actual piece of memory can induce better emotions. That's why we've picked the best photo printers you can avail to start printing your special moments with a click of a button.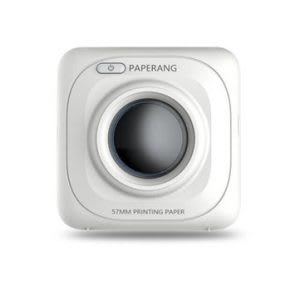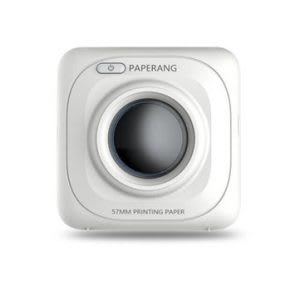 First on our list is the cheapest of the bunch, the Paperang P1. Although at a glance you may think of it as a toy, we guarantee you that it's not. It's a small but powerful printing machine and can put a smile on anyone's face.
For starters, it's a monochromatic printer and can only print 2.2-inch (width) pictures. However, it doesn't require any ink and only uses thermal paper (receipt paper), which is super cool and cheap in our opinion. Although it doesn't provide you fancy colored photographs, it's fun to use and allows you to print happy moments with your friends instantly.
We recommend this photo printer to youngsters or even professionals who just want to enjoy printing without spending a fortune.
---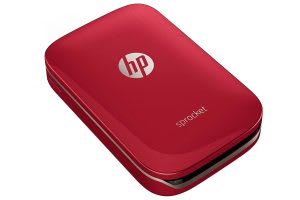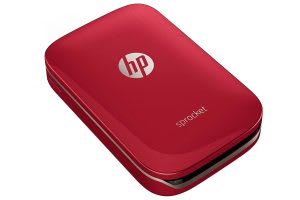 Next on our list is more of a complete upgrade of the Paperang P1, the HP Sprocket. And this is the printer we recommend the most for iPhone and smartphone users who love photography.
This photo printer is compact and ideal for traveling. It only uses its HP ZINK® Sticky-Backed Photo Paper to print, so there's also no need for ink. Take note though, its photo paper is quite pricey. You can print 2 x 3-inch images and enjoy connecting wirelessly to your device using Bluetooth.
It looks classy and doesn't require a lot of know-how to operate. So we recommend this for people who aren't that techy but still want to print their snapshots. If you need a printer that can give you wallet-sized photos to share with friends and family, this one is for you.
---
Instax Share SP3
SGD 279.00
If you want to step up your game even further when it comes to instant printing, the Fujifilm Instax Share SP3 is for you. Printing using one of these will make you feel like a professional right away. Although it can only print 2.4 x 2.4-inch photos (square), the quality it yields is superior.
One of its best features is that you have tons of options to customize the pictures using the preset filters and templates in its app. So even if you have little to no knowledge in editing, you're going to print like an expert. And to make things even better, this small machine can print a fully colored photograph in only 13 seconds.
If you want to get serious about collecting physical photos and get the most out of every print, the Instax Share SP3 is a must-have. It's handy, portable, easy to use, and provides stunning results.
---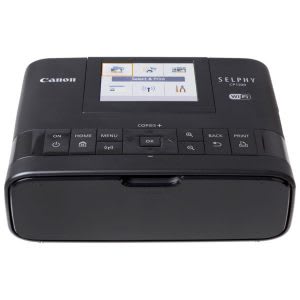 Canon Selphy CP1300
SGD 179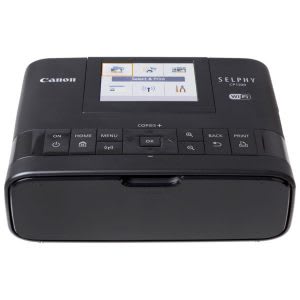 The previous three products can only provide you pocket-sized photos, but if you still want portability but with bigger output, the Canon Selphy CP1300 is for you. The maximum print size this printer can offer is 6 x 4 inches.
You can connect your mobile device or camera to it using Wi-Fi. Plus, it's easy to navigate. You also have the option to buy its battery pack allowing you to print up to 54 photos in one charge. But the best thing about it is its compact design and lightweight.
This photo printer only weighs around 800 grams, nearly a kilogram. So you can bring it with you almost anywhere without getting too bulky. It's the perfect companion for family gatherings to print treasured moments and pass it on to each member as a remembrance.
---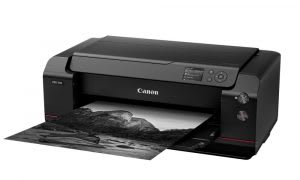 Canon imagePROGRAF Pro-500
SGD 1885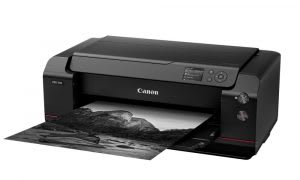 First and foremost, the next product we're going to review will cost a fortune, the Canon imagePROGRAF Pro-500. This photo printer is around SGD 1,900.00, but it provides the best image quality out of all the printers on this list.
For starters, it has a 12-Chroma-Optimiser ink configuration, making it exceptionally accurate in terms of output. What you see on your display is what you get in the physical photo. There are no words to describe how accurate this printer is. Plus, it can print an A2, which is huge, in just six minutes. And even with such capacity, it's still portable due to its compact rectangular design.
In a nutshell, you'd want this photo printer if you're dead serious about photography. It's quite an investment, but it will boost your career and polish your skills in the right direction.
---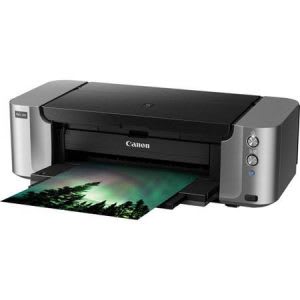 Canon Pixma Pro-100
SGD 499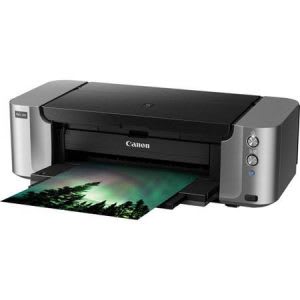 Next on our list is for everyone, the Canon PIXMA Pro-100. This photo printer is what we recommend the most for every household. It's reasonably priced and provides stunning results on every print. Although it's not as excellent as the previous product, it still does a fantastic job at printing photos.
This photo printer has an 8-color ink configuration that provides high-accuracy. It can print 13 x 19-inch pictures in just a few minutes, too. If you love editing and printing your own pictures at home, nothing beats the Canon PIXMA Pro-100.
---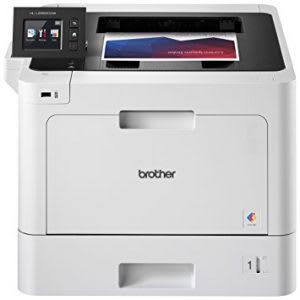 Brother HL-L8360CDW
SGD 648.00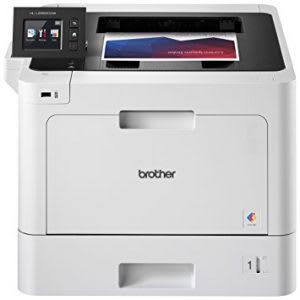 Last on our list is a laser photo printer, the Brother HL-L8360CDW. At first, you might think it's not that good at printing photos; after all, it's a laser printer. And laser printers are known for inaccurate photo outputs and are just used in offices for printing texts and documents. But times have changed; this one provides decent-quality photos at incredible speeds.
Although you can't expect the same quality as of the PIXMA Pro-100, it can still compete with the other printers on this list (near the same quality as Canon Selphy CP1300). This photo printer is ideal for offices that need to print pictures from time to time. Not only is it economical in terms of overall printing, but it also offers other useful features in working environments such as faxing and mass printing. It can go up to 33 prints per minute.
---
Disclaimer: The pricing shown is just a good indication of how much these products are worth. The prices could change based on the e-commerce promotions that are going on. If some of the products are not available, do email us at [email protected] Thank you!