From the first moment of when your child is born, everything that they touch should be comforting and gentle, such as diapers. Being an essential wear for all newborns, these diaper types and brands will surely keep your baby dry and comfortable snuggling through the night.
What is the best diaper fit for a newborn?
Babies come in different sizes as they're born. Their diaper sizes rely not only on the body size but also on their weight. Most of the time, your baby's weight will fall neatly within the range of a certain diaper size.
In some cases, you might have a dilemma choosing between two sizes that can fit your baby right. So what should you do when this happens? Well, if you have a newborn who is long and slim, choosing the smaller of the two sizes would be the best fit for your little one. The opposite holds true too.
To know if the diaper fits right for your baby, follow these guidelines:
The diaper should be until just under the belly button.

The leg cuffs wrap neatly around the baby's bottom without any gaps.

You can easily fasten the diaper without struggle or needing to pull it.

No red marks around your baby's waist and thighs when you remove the diaper.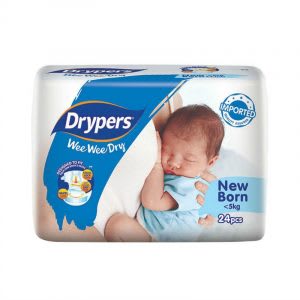 Drypers Wee Wee Dry Diapers
SGD 3.50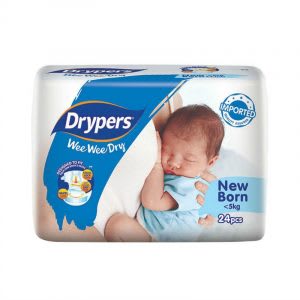 Newborns have the softest cheeky skin and Drypers Wee Wee Dry is the perfect diaper for that. Designed for long-lasting dryness, this excellent diaper fit will keep your baby's skin clean and health. Made with a soft absorbent core and navel care design, it's sure to reduce the rubbing of diaper against your baby's umbilical cord stub.
---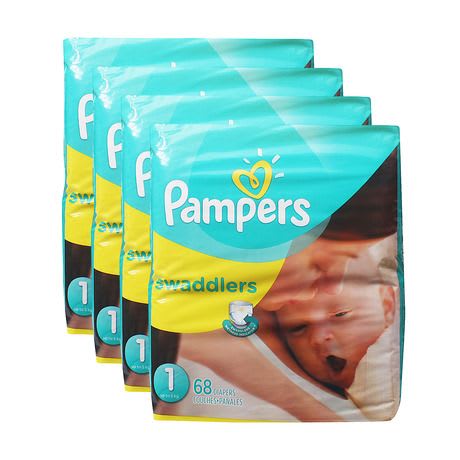 Pampers Swaddlers Diapers
SGD 129.25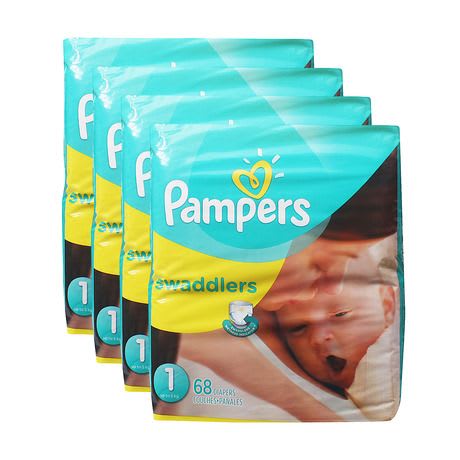 Go to bed in peace all thanks to the extremely absorbent Pampers Swaddlers. Soft and comfortable, this diaper offers 5-star skin overnight protection and comfort. It also has a cool colour-changing indicator so you can easily tell when your baby's ready for a change.
---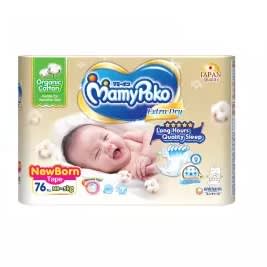 MamyPoko Extra Dry Diaper
SGD 18.9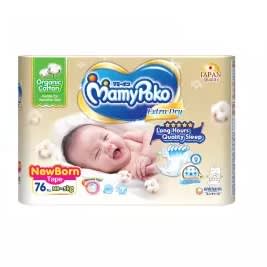 Best to fit tiny sized babies, Mamypoko Extra Dry Diaper is made with Speed Wave sheets that absorb urine quicker than before, leaving your newborn's skin completely dry after. The diaper also has a wetness indicator to tell when your baby needs a diaper change. Made with superior absorbent materials up to 12 hours, this diaper is definitely a hit with mommies to catch up on their sleep.
---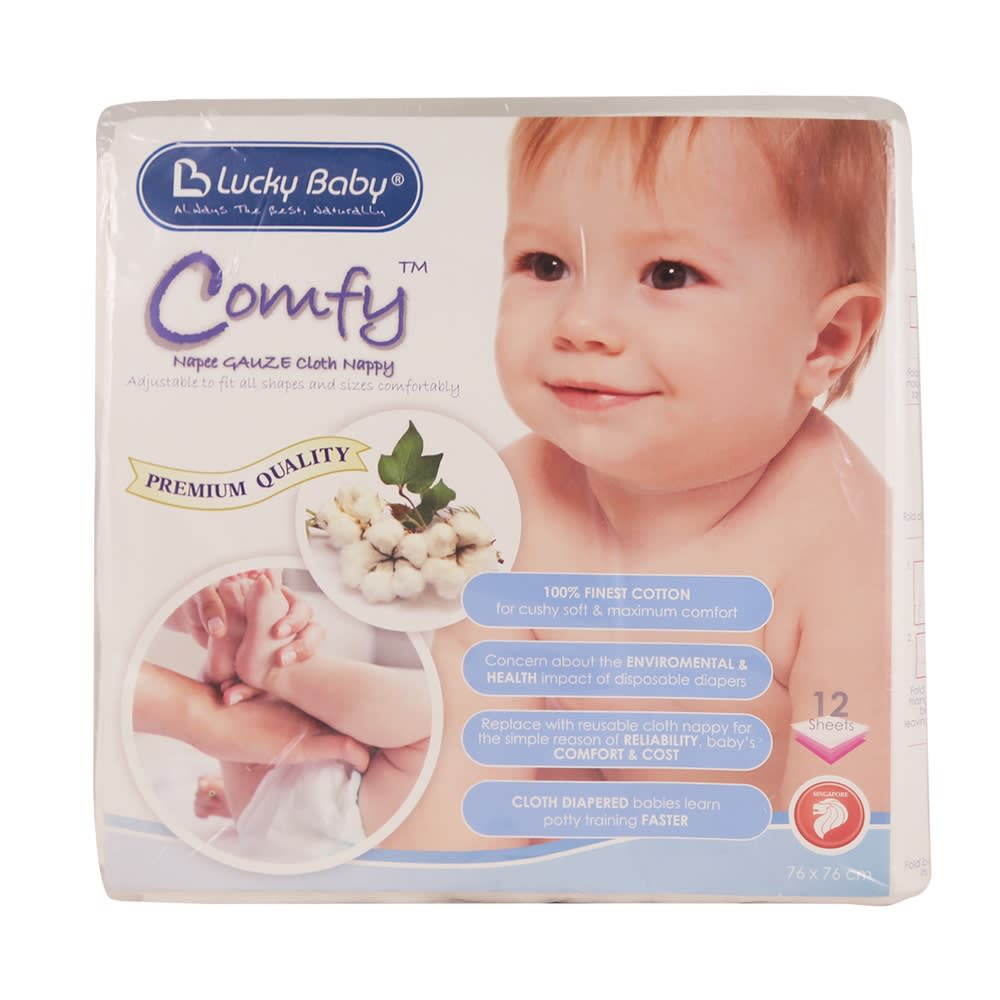 Lucky Baby Comfy Cloth Nappy
SGD 19.9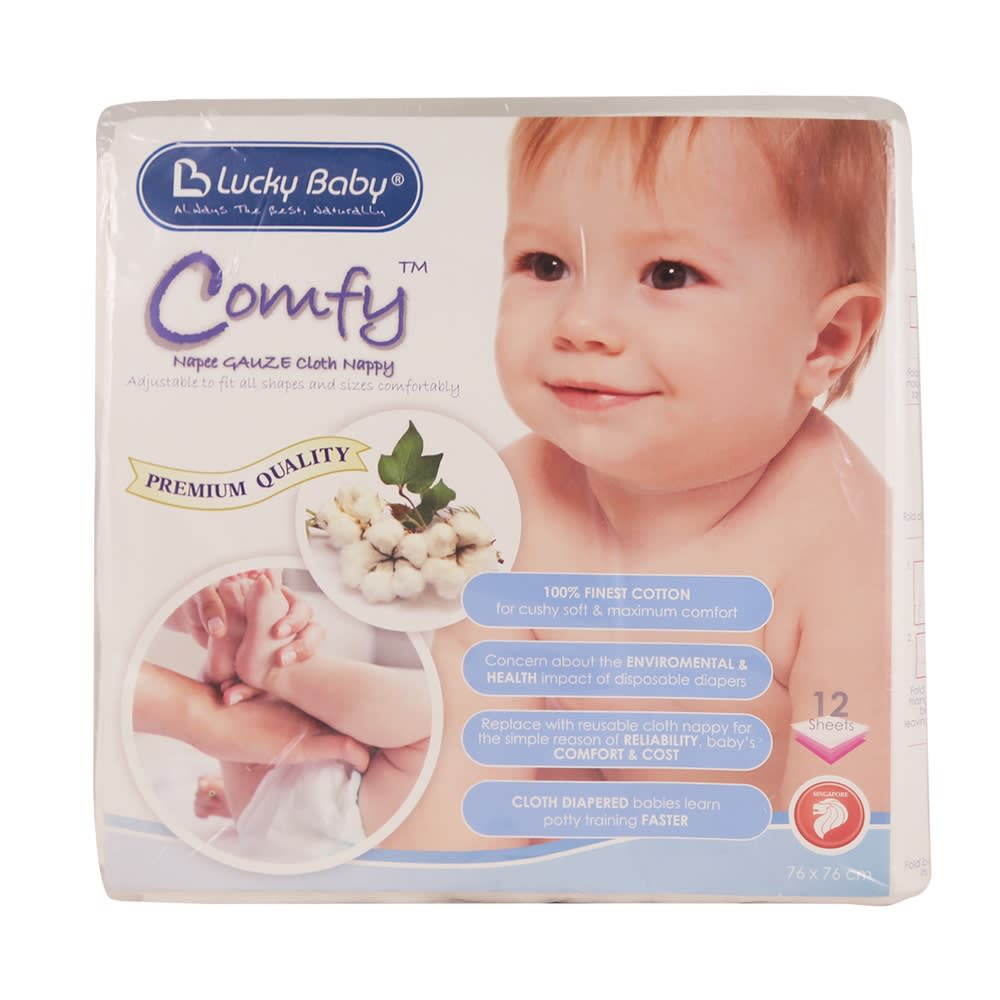 It's time to stay frugal and go green with Lucky Baby Comfy Cloth Nappy which will greatly benefit your lifestyle on a long term basis. Made purely of soft cotton, this diaper will give the ultimate comfort and cooling effect that your newborn needs. Easy to fold, the diaper also comes in a large size that can be adjusted overtime to fit your baby throughout the years.
---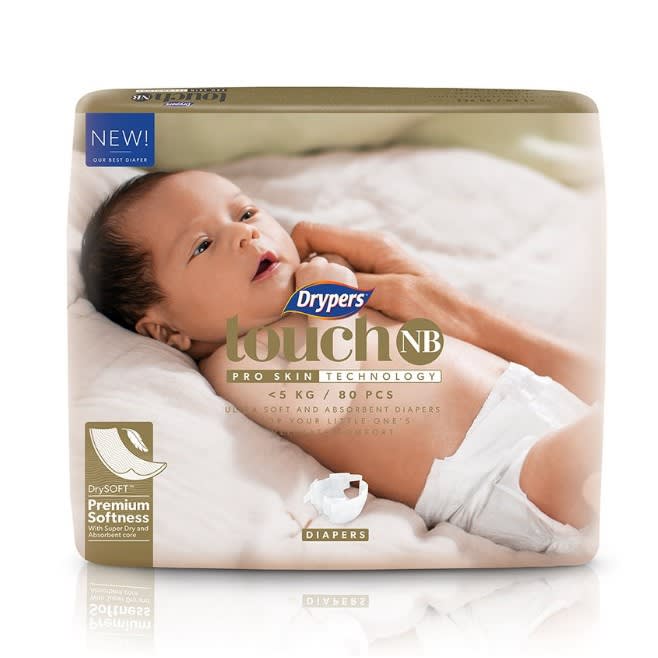 Drypers Touch Diapers Newborn
SGD 10.75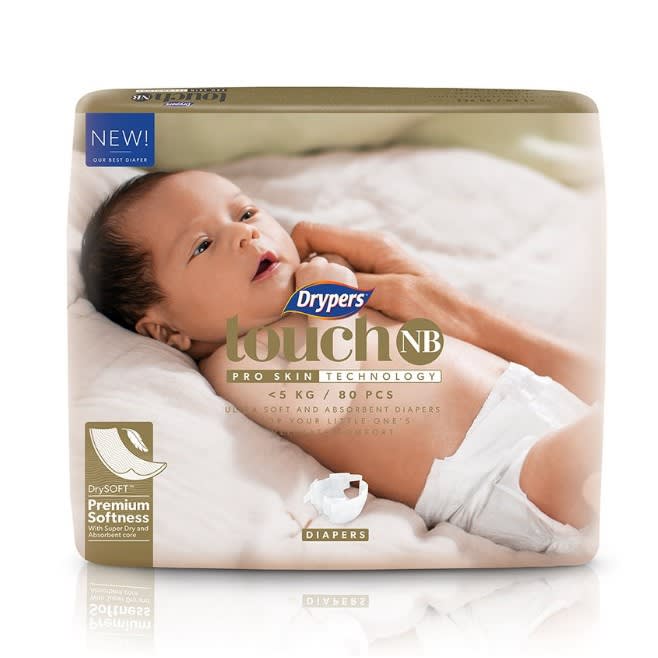 With Soft Embossed Top Layer material, the Drypers Touch NB is made with the latest Pro Skin Technology to ensure a comfortable fit for a newborn.
Its special cut-out design protects the umbilical cord stumps, which allows for the navel area to recover safely. Designed to reduce the pressure of the diaper friction, the diaper's Soft Stretchable Waist-Band allows for better air circulation for your newborn's delicate skin.
---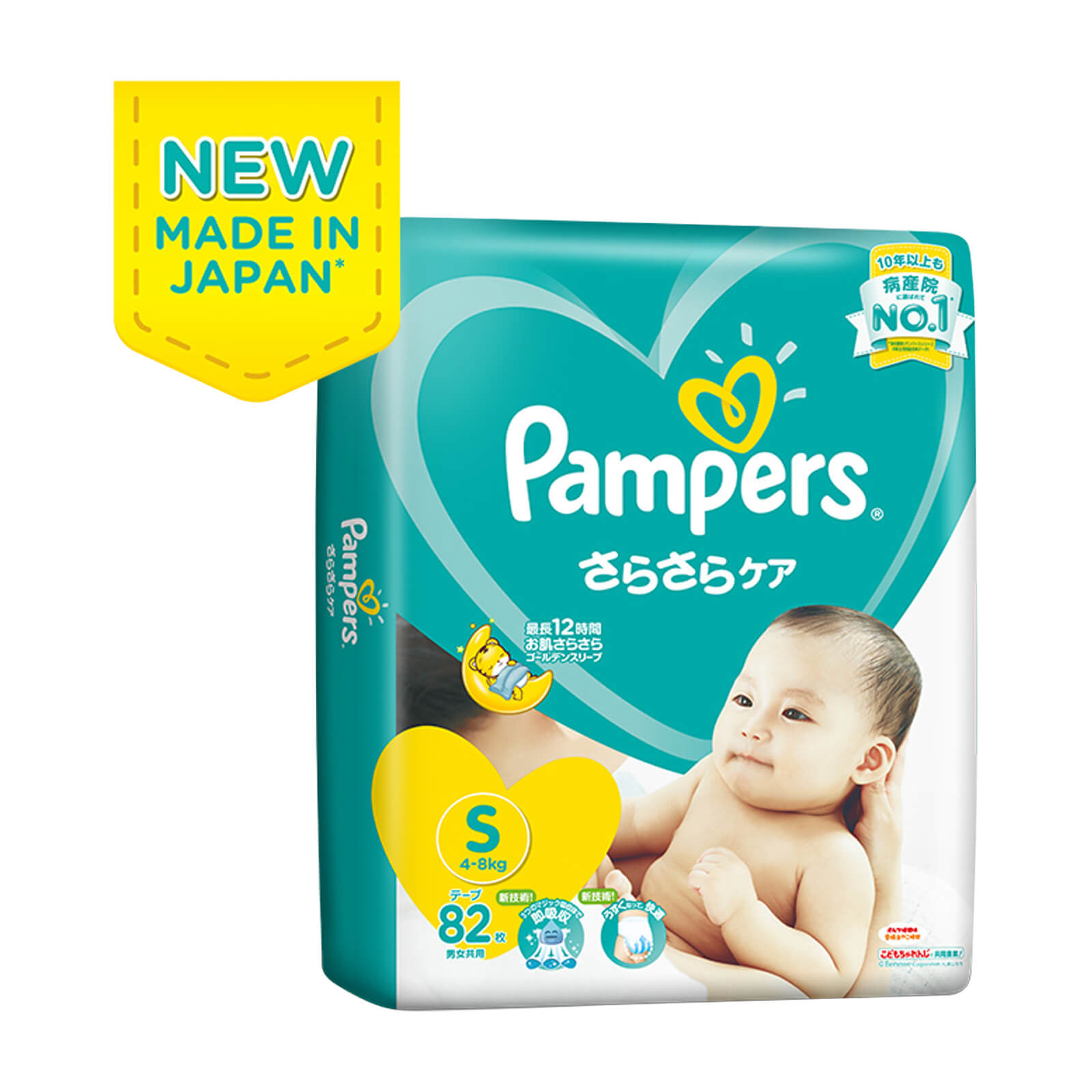 Pampers Dry Tape Diapers
SGD 24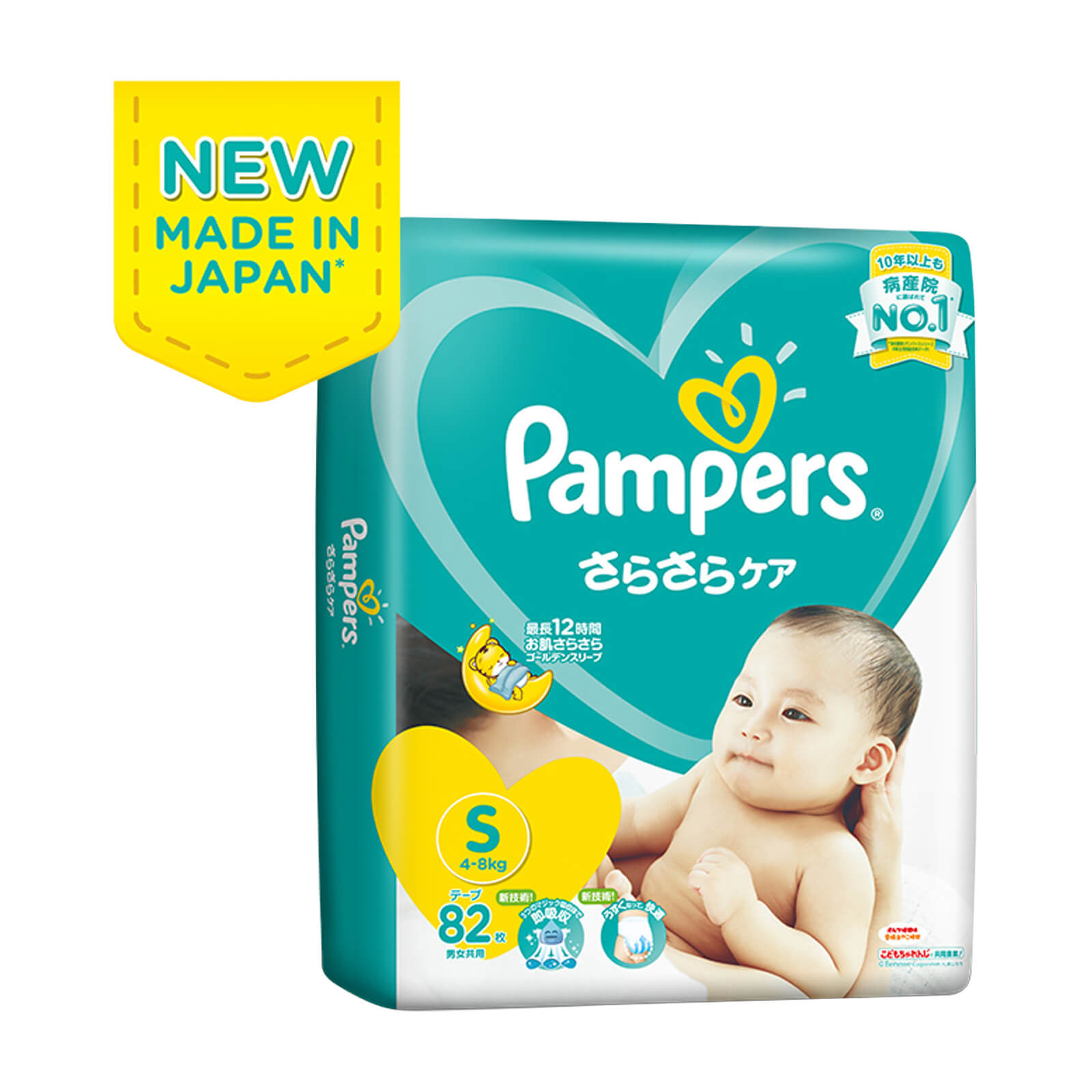 Keep your baby comfy in bed with Pampers Baby Dry. This tape diaper provides an outstanding leakage protection for as long as 12 hours. Designed with Soft Touch-Dry Layer, your baby's skin will stay dry overnight as the diaper provides an instant wetness absorption.
---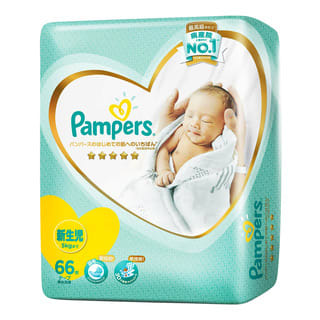 Pampers Silk Diaper
SGD 23.90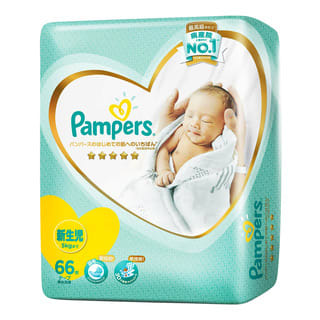 With Pampers Silk Care diapers, you and your baby's sleep will certainly stay undisturbed. This diaper is designed with soft materials that is breathable to allow your baby to sleep soundly. It's also designed so your baby can stay cool, fresh, and rash free throughout the night, even after several wettings.
---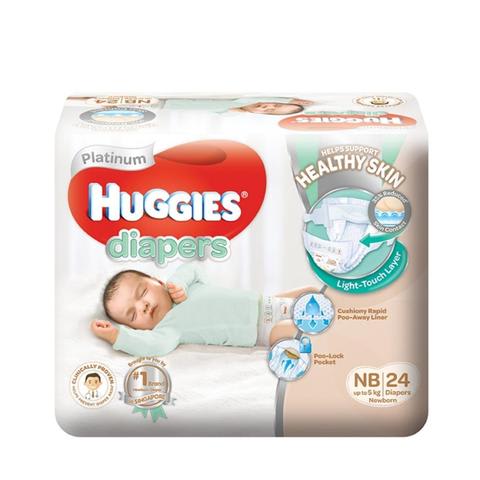 Huggies Platinum Diaper
SGD 8.45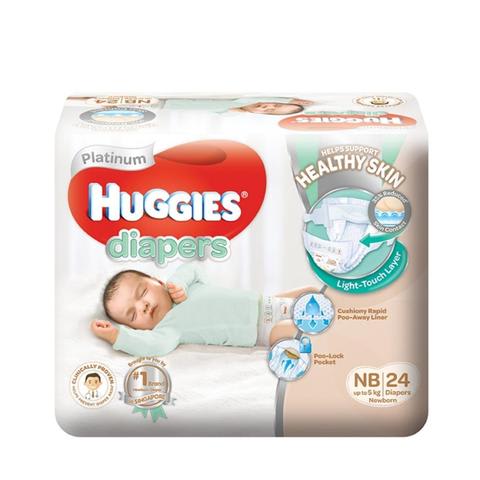 Your newborn's skin is ever so delicate, which is why the Huggies Platinum Diaper is perfect to maintain breathable against the skin. Designed with a finely thin liner at only 5mm thick, your little one will feel light and comfortable as the diaper leaves an almost silk-like feel to the skin. Its 3D Lock Liner uses 7000 funnels for maximum dryness, so you can bid goodbye to leaking!
---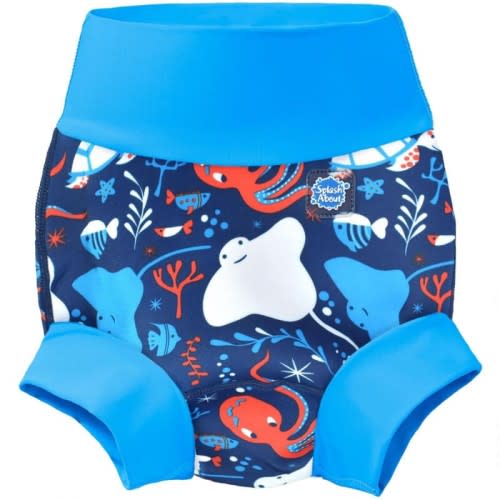 Splash About New Happy Nappy
SGD 28.8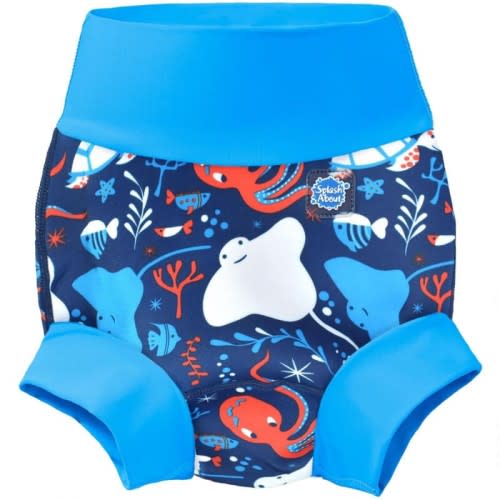 Newborns are natural swimmers. For parents who are looking forward to train their little one in the waters, Splash About is the first ergonomic nappy created to prevent even faecal leak accidents. This neoprene nappy secures itself onto the baby's fit, allowing them to kick comfortably underwater and prepare them for the next level!
---
Disclaimer: The pricing shown is just a good indication of how much these products are worth. The prices could change based on the e-commerce promotions that are going on. If some of the products are not available, do email us at [email protected] Thank you!
Like writing about great products? We're hiring! Learn how you can write for us!