Finally, your baby is all ready for solid food and you've decided to start them with baby cereal. While there are several types of cereals to go for, one feature you may want to consider is to opt for organic ones in order for your baby to fully benefit from their optimum nutritional value.
Is organic rice cereal safe for babies?
Deemed to be a great start of solid foods for babies, organic rice cereal has become the top choice for the parents. They are much more environmental-friendly, contains more natural antioxidants as well as nutrients than regular cereal which has modified genetics, enhancers and pesticides. But the biggest benefit to organic cereal is that they are absent of arsenic.
Although there's organic arsenic which naturally occurs in soil, air, and water, they are generally safer. Meanwhile, non-organic arsenic are what's produced from pesticides. This carcinogen binds itself to the rice and may influence the risk of diseases and immune so we definitely do not want that for the baby.
As an advice, read the labels before heading out to the counter. For extra safety reasons, you can choose to not feed solid foods prior to six months of age as your child's immune system are still building up. Also, you can rest assure that rice cereals are easy to digest and won't trigger any allergies.
Here are the top organic baby cereals to start your tot with: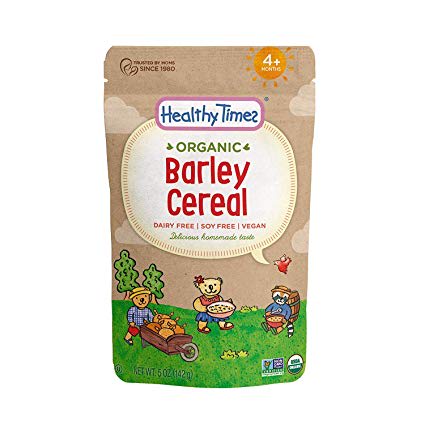 Healthy Times Barley Cereal for Baby
SGD 7.50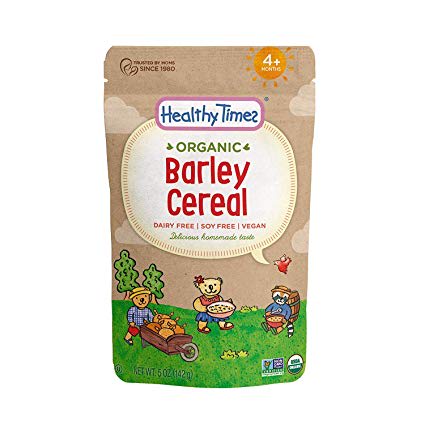 Serve your baby a hearty, wholegrain cereal with Healthy Times Barley Cereal. Fully supplemented with iron, vitamins, and minerals, this dairy-free cereal is ideal for healthy growth and development. Easy to digest, the unsalted and unsweetened gentle formula will never upset your baby's tummy.
---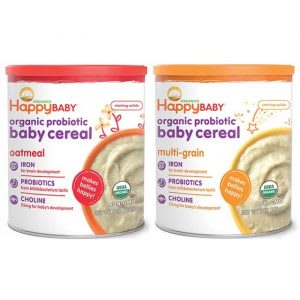 HappyBaby Organic Probiotic Baby Cereal
SGD 8.5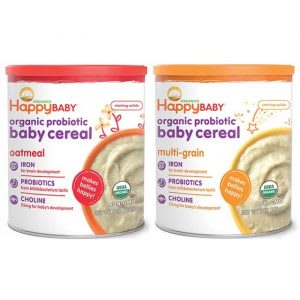 Your baby will be ready to graduate to solids at four months old and HappyBaby Organic Probiotic Baby Cereal is the perfect start for that. This organic formula is enriched with bifidobacterium lactis strain which is a probiotic for digestive health. Moreover, the cereal also contains choline which supports brain and eye health to ensure your baby's well-being.
---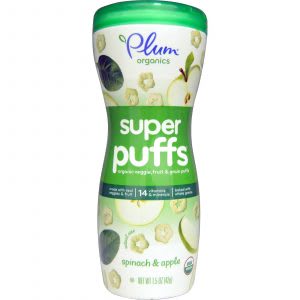 Plum Organics Super Puffs Apple with Spinach
SGD 6.50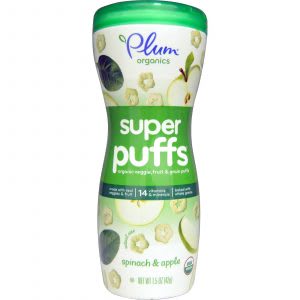 When it comes to happy snacks, you can count on Plum Organic Super Puffs and its apple with spinach variation is among the best choice. Formulated with essential vitamins and minerals, these quick-dissolving and colourful little bites are perfect for those little fingers, encouraging self-feeding for your baby!
---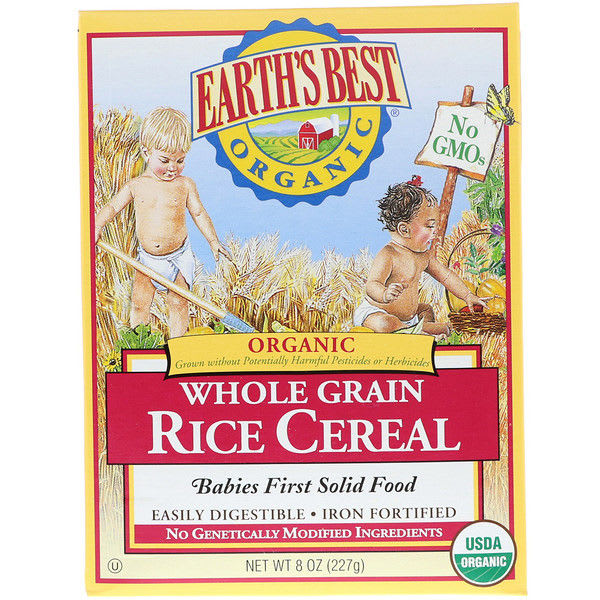 Earth's Best Whole Grain Rice Cereal
SGD 5.37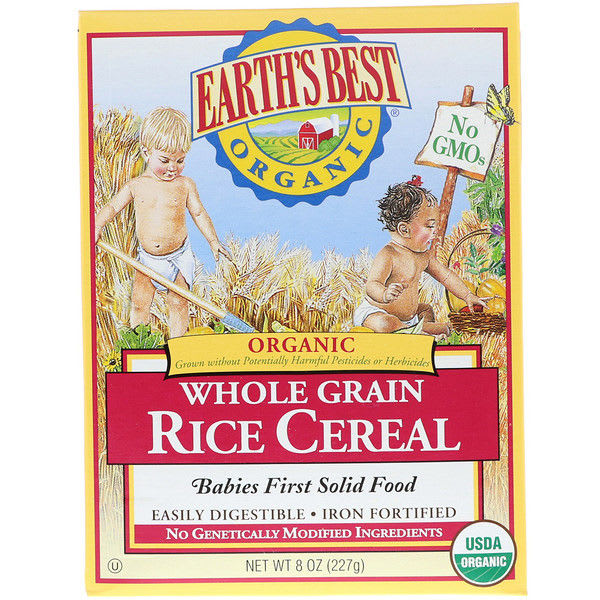 Say goodbye to constipation with Earth's Best Whole Grain Rice Cereal. This baby cereal is easily digestible to prevent an upset tummy, reducing the chances of a crying baby during meal time. Made with organic ingredients and without GMO nor engineered ingredients, the cereal is fortified with iron for your baby's growth and development.
---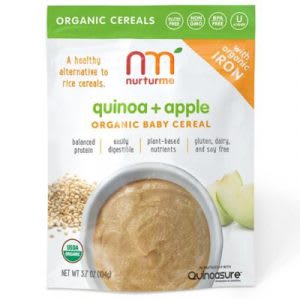 NurturMe Quinoa and Apple Organic Baby Cereal
SGD 10.4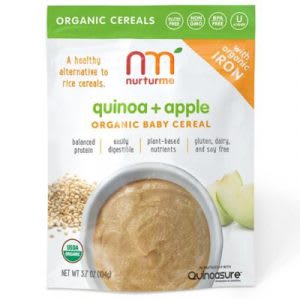 Thanks to Nurturme Quinoa + Apple Organic Baby Cereal, your little tot's tummy will always be at ease. This digestible cereal is quite a healthy alternative to rice cereals as it is fortified with plant-based nutrients, organic iron and balanced protein. The cereal is formulated to support development of healthy digestive and immune systems.
---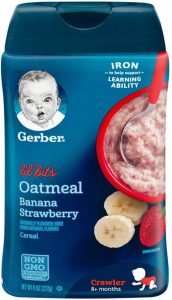 Gerber Lil' Bits Oatmeal Banana Strawberry Baby Cereal
SGD 10.9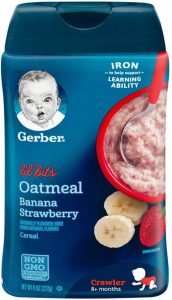 Your baby deserves to explore new tastes with different textures, and GERBER Lil' Bits Oatmeal Banana Strawberry Baby Cereal is the one for that. Enriched with iron, this nutritious baby cereal helps to support towards a healthy brain development and enhanced learning ability. All your baby needs is simply two servings of this tasty delight to meet the ideal daily iron needs.
---
Gerber Organic Rice Single Grain Cereal
SGD 10.90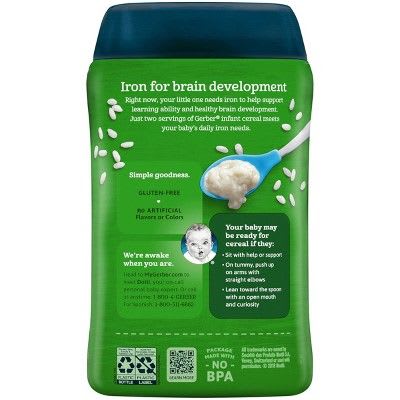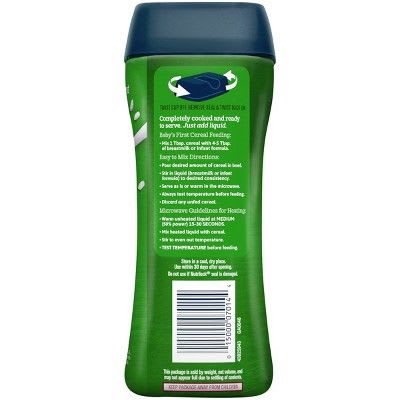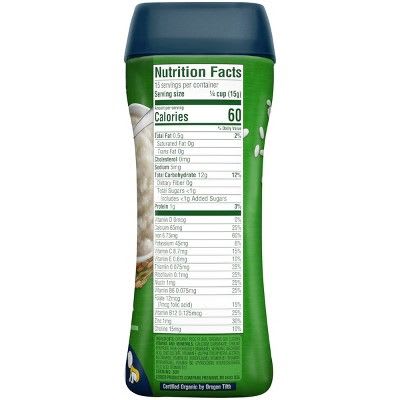 add_circle
Good packaging
add_circle
Easy to prepare
add_circle
Contains several minerals for a plain flavoured product
Keep your baby all giggly and content with GERBER's Organic Rice Single Grain Cereal. An easy and nutritious choice, each spoonful of this cereal delight is full of nutrients, including your baby's daily iron needs to help support growth and development. With no added salt or preservatives, your baby will certainly be fuss-free during meal time!
---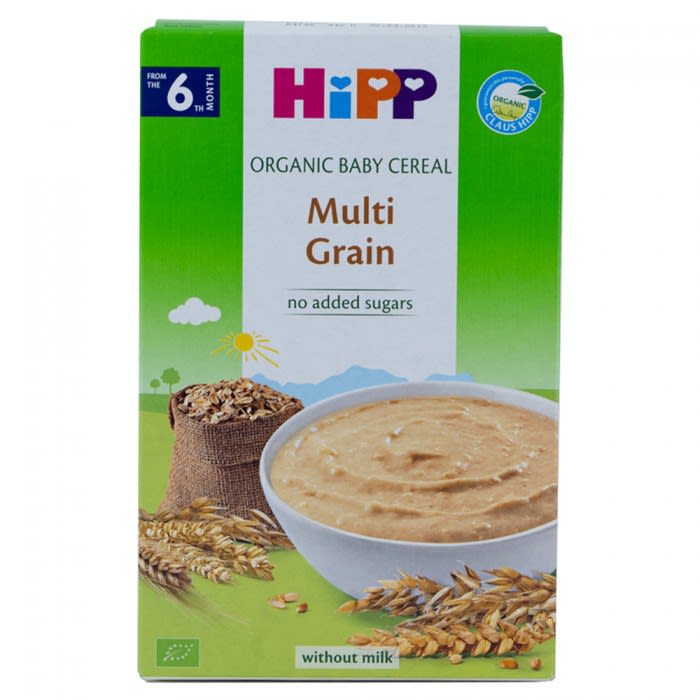 HiPP Organic Baby Cereal Multi Grain
SGD 7.9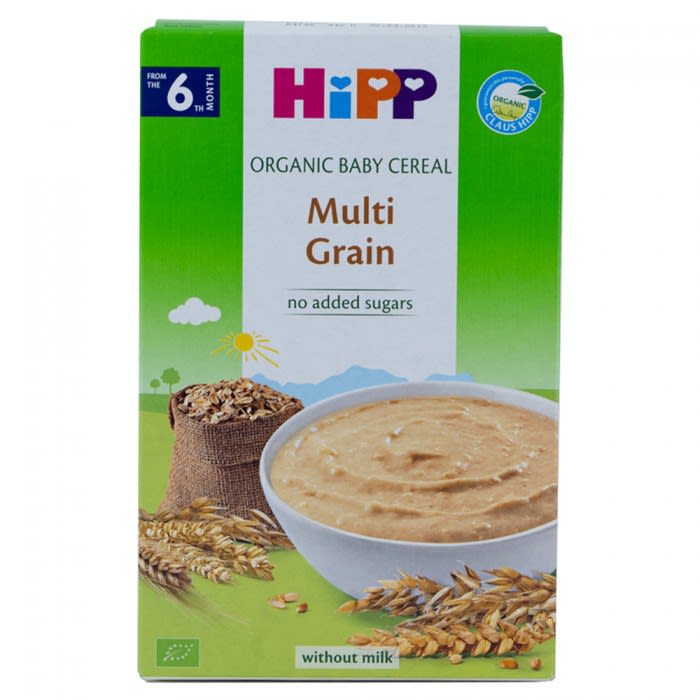 Made from a combination of three different grains consisting of baby rice, oats, and buckwheat, HiPP Multi Grain Baby Cereal is one flavourful cereal that your baby would love. It's got a thicker consistency compared to other cereals, letting your little one savour each bite while encouraging the act of mashing the food.
Formulated with vitamin B1 that contributes to brain development, the baby cereal can be served with milk formula, breast milk, or plain water as you'd prefer!
---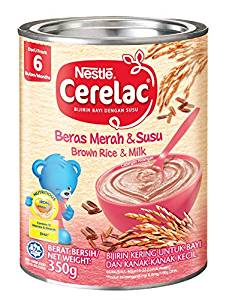 Nestle Cerelac Brown Rice & Milk
SGD 6.50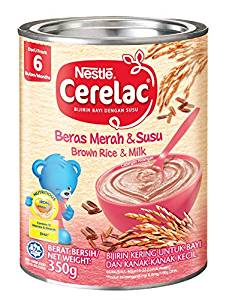 It's always a delight feeding the little one with Cerelac Brown Rice and Milk. This super affordable option is one of the top recommended cereal for those reaching six months of age. The cereal is made with 13 different vitamins and minerals including vitamins A and C, iron, as well as probiotics to help in the development of a healthy body.
---
Disclaimer: The pricing shown is just a good indication of how much these products are worth. The prices could change based on the e-commerce promotions that are going on. If some of the products are not available, do email us at [email protected] Thank you!