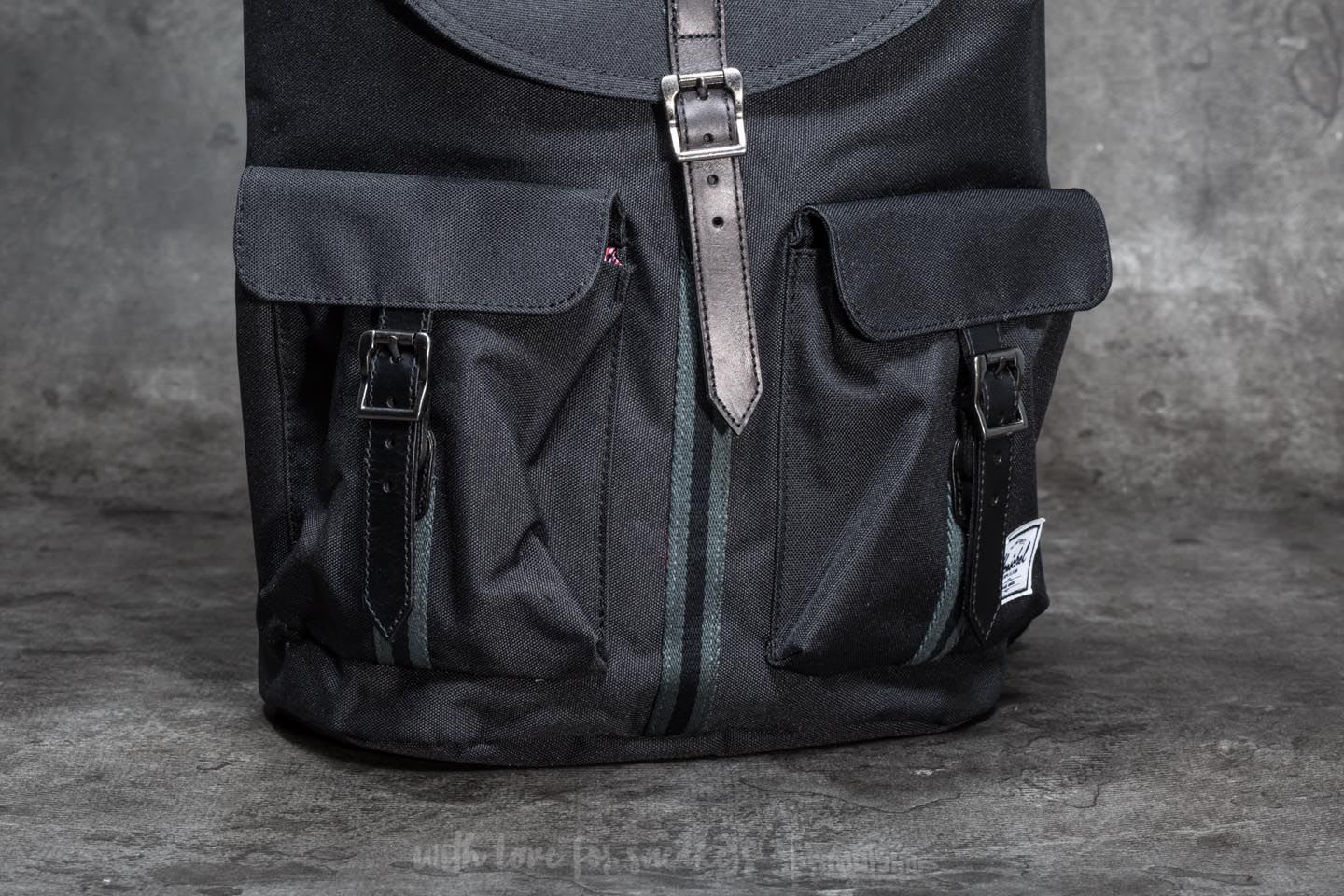 A backpack is essentially one of the best bags ever made. It's portable, easy to wear, and can store a lot of stuff. Moreover, it's less prone to being lost or stolen as you secure it on your back (or even front) during travels. However, not all backpacks are made equal. Some of them excel for brief, everyday travels while others are better for long adventures.
With so many to choose from, it can take you days just to make a purchase decision. However, that's not going to be the case here as we've compiled the best bags for each situation.
Best for everyday travel that's affordable
Price from SGD19.90
Without question, one of the best knapsacks available in the market that's super friendly on your budget is the JanSport SuperBreak. It's a very iconic bag from JanSport, and you can spot a lot of people using it around the world. Perhaps, it's the most popular one, too.
We love the SuperBreak for three main reasons; it's straightforward, durable, and versatile. It only has two pockets. The primary one (large compartment) is where you can put all your essential stuff. While the second one is the exterior front pocket where you can store things you need to access immediately.
The SuperBreak has a storage capacity of 25 liters. However, the only thing you might hate about it is its generic design. Thousands of individuals use this bag, so it doesn't give you this feeling of being unique. If you're fine with that and would just like a bag for everyday trips, look no further.
Best for its anti-theft design – perfect for your laptop
Price from SGD73.90
XD Design's Bobby backpack is, hands down, the best anti-theft bag in the world – or just in our humble opinion. Unlike most knapsacks that utilize locks and zippers for security, this one is entirely different. It's dependent on two things only: anti-cut fabric and physical design.
First of all, it is very durable and cut-proof (unless you'd like to dedicate a few hours cutting it). Second and more importantly, there are no openings whatsoever on its front. Thieves and pickpockets will have a tough time wondering how to even open it. And, again, they can't cut it either.
Bobby backpack hides all its openings at the rear, which makes it almost impossible to open when worn. So the only way to get to your valuables like your laptop and other expensive devices is to take it off. It has quick-access pockets but still hidden on the straps. With this bag, you'll feel safe carrying your belongings. The only downside is it takes quite some time to open it yourself.
Best for short hikes and travels – super lightweight
Price from SGD139.00
Fjallraven Kanken, quite a difficult name to pronounce, is one of the more popular backpacks in the west. The best term to describe it is "old school." It has been around since the early 1960s, and you've got to say, it's still classy to this day.
The Kanken is also an everyday bag, just like the SuperBreak, but only smaller and lighter (weighs only about 280 grams). It only has a 16 liter volume capacity but should be enough to store some essentials for work, school, or a brief camping trip. It's sturdy and outshines a lot of bags due to its rugged yet cozy look.
This knapsack is, however, quite uncomfortable when overloaded and worn for hours. The straps don't have a soft cushion or padding, so it might not be for you if you plan on storing heavy things. Nonetheless, it's a cool backpack that blends in with almost any fashion style.
Best cabin-sized backpack for clothes – great for international travels
Price from SGD109.00
At a glance, there's no denying that this backpack is colossal without looking adventurous or prepped up for camping. The CabinZero Classic is designed for long-distance trips and is accepted by most airlines as a carry-on or cabin luggage (hence, the name). So you can bring it with you on board your flight.
With this knapsack, you can load a ton – you can even fit a basketball in it. This bag has a maximum volume capacity of 44 liters. It's sturdy and can take on the weight. So even if you put everything you've got in it, it's not going to get ripped. The only thing you might dislike about it is its style – which is boring at best.
It's too minimalistic, but that's the main reason why it's so roomy. And it only has two compartments, first where you can put about 95% of your things and the remaining 5% goes to the second. If you travel from country to country a lot, and you want to bring everything with you on board your flight, this is all you need.
Best stylish backpack for women
Price from SGD65.90
Although I'm a guy and this bag is gender-specific, I have to admit that it's chic and deluxe. Herschel Supply Co. Dawson indeed adds an extra flavor to one's fashion. And to make it even more lovable than it already is, it's not going to break the bank.
For starters, it's medium-sized – just enough for two or three day's worth of clothing. It has three compartments: a primary and two easy-access ones on the lower front. For its main compartment, you can comfortably fit a 13-inch laptop in there and secure it quickly due to its rucksack design. The other two uses magnet locks to close the openings with an attached buckle to keep things feminine.
You can use this for quick vacations and two-day trips with your friends without losing any chic points. Overall, the quality is superb, and the accessibility is super trouble-free. But since it's effortless to open, you may have to be more careful when traveling in crowded places to prevent theft.
Best ergonomic travel backpack for men – foldable
Price from SGD139.00
TIMBUK2 is one of the go-to brands for men when it comes to functional bags. And here's one that's known for its superb versatility and comfort, the Spire. It has broad yet soft shoulder straps that distribute weight evenly. And its rear is designed to circulate air to keep your back dry. In a word, it is ergonomic.
The first thing to take note of when it comes to its storage system is its foldable top opening. Instead of zippers for the main compartment, it uses an aluminum buckle to secure it – which is innovative. It still uses zippers for its two exterior compartments, one at the middle front and the other on the side.
What we like most about it is its expansion and contraction feature of the opening. If you're bringing a lot of items, you can choose to keep the hatch open and just use a strap to secure it. And if you're traveling light, you can fold the top to make it less bulky. Perhaps, the only thing that's not so good about this knapsack is its shape. For a 32-liter capacity, it can't fit in a lot of stuff as it's too rectangular.
Best water-resistant backpack with shoe compartment & water bottle holder
Price from SGD55.00
Under Armour (UA) is a well-known brand for sports apparel. And when it comes to bags, UA has a lot to offer. But what we like the most from its arsenal is the Storm Hustle II. Why? That's because it has a dedicated easy-to-clean shoe compartment that no other bag can offer.
To start, it's water-resistant, which means it can only endure drizzles. It has two bottle holders on each side and has four compartments. The first compartment near the straps is the main one where you can place all your stuff. The two on the upper front serves as a utility space where you can put your phone and whatnots. And the last on at the lower part is where you can put your shoes.
The most surprising thing about the Storm Hustle II's shoe storage is that you can pull its entire fabric inside out. So it's easy to clean, but more than that, you can keep it reversed to get more space. If you're into sports and consider yourself as an athlete, this bag is for you.
Best for hiking, camping, and long adventures – expandable
Price from SGD189.00
Last on our list is the biggest of them all, the Deuter Futura Vario 50+10 – quite a mouthful. It's obvious that this backpack is intended for hiking or mountain climbing, and if you're into that, you'd want a lot of room for your stuff.
The Futura Vario 50+10 offers humongous space, 60 liters in total (10 of that comes from its top extention, similar to TIMBUK2). You can put your clothes, shoes, hammock, tent, tools, and everything needed for a safe and convenient trip. It also has a lot of strapping, which is essential to carry more stuff such as carabiners, flashlights, cooking utensils, and things you need right away.
One of its best features that we love the most is its netted back support. Since you're going to walk and move a lot, you're going to get soaked in sweat in no time. However, with its back support, it will keep you dry and fresh. It's comfortable, and it has a leg strap for added support. Of course, if you're going to purchase this for mountain adventures, you won't regret it one bit.
Disclaimer: The pricing shown is just a good indication of how much these products are worth. The prices could change based on the e-commerce promotions that are going on. If some of the products are not available, do email us at [email protected] Thank you!