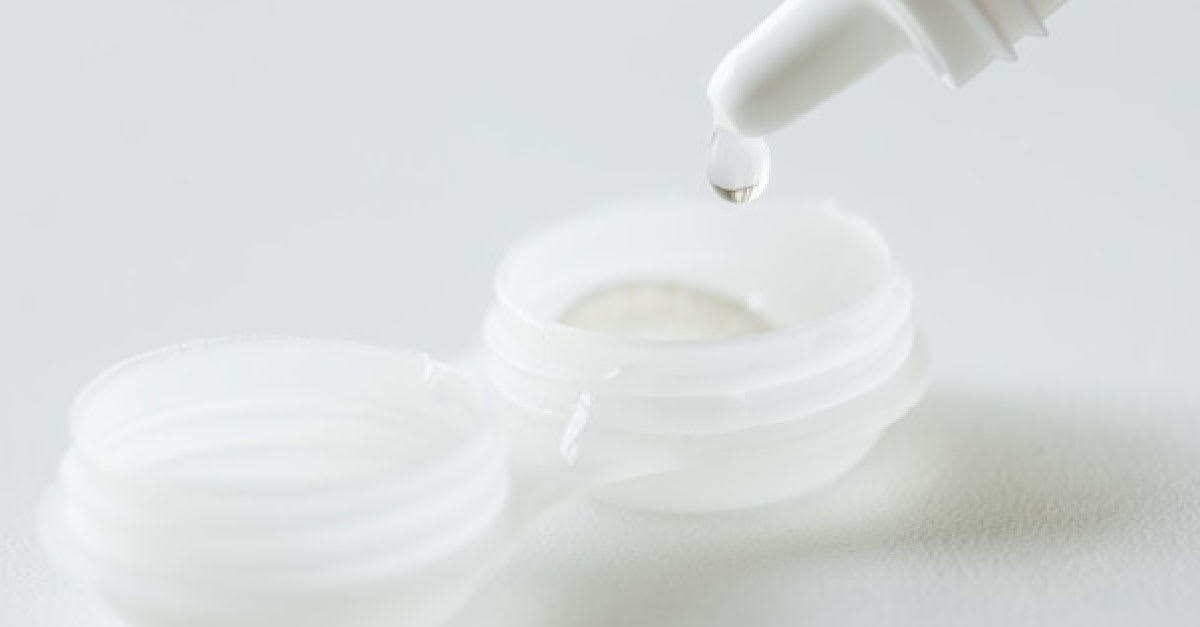 If you're a contact lens user, you'll know how important proper care and maintenance is to maintain eye health. Without thorough cleansing and disinfection, your contact lenses can accumulate dirt and bacteria, causing serious eye infections. It is also important to use the correct solution for your type of lens to prevent damaging them.
The best way to ensure that you are taking good care of your lenses is to consult your eye doctor. Nonetheless, here's a list of recommended contact lens solution to check out as well.
Best for dry eyes
Price from SGD18.50
Featuring the brand's signature HydraGlyde® Moisture Matrix, this multi-purpose solution will replenish moisture back into your lenses to provide you with greater comfort. It is suitable for use with silicon hydrogel and soft contact lenses, and will help to prolong the wearability for contact lens users with dry eyes.
Best soft contact lens solution for astigmatism
Price from SGD10.70
Soft toric contact lenses are uniquely shaped to suit your prescription. Hence, it is crucial that your cleansing routine is not rough on them. The easy rub formula of this contact lens solution enables you to easily clean and disinfect your contact lenses without requiring a lot of physical handling.
Best rigid gas permeable contact lens solution for astigmatism
Price from SGD20.20
If you use hard or rigid gas permeable toric contact lenses, then this one-bottle cleansing system will help you clean, disinfect and condition your lenses. It requires soaking for at least 4 hours to properly disinfect and remove protein from your lenses. Use it to rinse your lenses before wear as well.
Best for allergies
Price from SGD13.50
It is essential to check the ingredients list of any solution to recognise allergens, but this formula is made to be gentle and minimal, while still fully ridding the lenses of dirt, debris and germs. It is suitable for those with sensitive eyes and can be used to rinse, store and rewet soft contact lenses.
Best for silicone hydrogel
Price from SGD13.90
By matching the pH levels of natural tears, this contact lens solution will help your contact lenses to fit your eyes comfortably. It utilises hyaluronan which hydrates the lenses to provide up to 20 hours of moisture, while also cleansing and disinfecting them of any dirt and bacteria.
Best to remove protein
Price from SGD13.50
Remove biofilm, protein and other debris from soft contact lenses with daily use of this solution. It is formulated with Bausch + Lomb's patented Hydranate® which destroys bacteria and harmful microorganisms on the lenses. Use this solution to rinse, wet and store soft contact lenses.
Best hard contact lens solution
Price from SGD16.20
After using a suitable cleanser, this is an excellent conditioning solution to disinfect and store hard contact lenses. The dual disinfecting system will ensure against bacteria and microorganisms, and it includes a patented cushioning system to condition the lenses for optimal wearing comfort.
Best soft contact lens solution
Price from SGD9.90
This is an affordable yet effective option for soft contact lens users. It can be used to clean, disinfect, rinse and store lenses. The formula includes HPMC to provide a lubricating shield to the lens for longer lasting comfort to your eyes.
Best gas permeable contact lens solution
Price from SGD15.90
While most hydrogen peroxide cleansing systems are complicated to use, this is a convenient one-bottle care solution that is suitable for cleaning, disinfecting and storing gas permeable lenses. It is formulated without added preservatives to increase comfort, and uses a triple-action system to provide deep cleaning.
Best multi-purpose contact lens solution
Price from SGD13.50
Clean, disinfect, store, rinse and rewet your contact lenses all with this one solution. Formulated to be suitable for all soft lenses, it contains HPMC and hyaluronan to provide moisture and comfort when wearing your lenses. It is also able to remove proteins and lipids, and is suitable for sensitive eyes.
Best moisturising contact lens solution
Price from SGD13.00
Specially formulated with HPMC to keep your lenses fresh and moisturised, this is one of Japan's most well-regarded contact lens solutions. Apart from cleaning and disinfecting your lenses, it also provides lubrication that will help your lenses to stay comfortable all day long.
Disclaimer: The pricing shown is just a good indication of how much these products are worth. The prices could change based on the e-commerce promotions that are going on. If some of the products are not available, do email us at [email protected] Thank you!