If we've got dishwashers for our dishes and washing machines for our clothes, we've also got robotic vacuum cleaners for our floor. Gone are the days where you have to sweep the entire house with a broom. Not only does it take a lot of time to finish but also exposes you to allergens – which isn't good for your health.
Unlike traditional vacuum cleaners where you have to handle them manually, a robotic vacuum cleaner does the job without having to do anything. You can just sit back, relax, and enjoy as it removes dust and litter all day long.
Benefits of having a robot vacuum cleaner
Especially if you are a busy person, robot vacuum cleaners are a great addition to the home that's full of activities. Not only do you minimise dust collection, but you also keep your floor free of hair and grime.
Many robots these days also offer a myriad of features such as mopping and a timer to clean without you activating it. Not only that, but they can also clean both wood and carpeted floor. This way, you can come home to a spotless house without needing to clean too often.
How often should you run your robot vacuum?
Our lives get increasingly easier with these inventions but sometimes we don't know how to keep up with them. It is crucial to maintain your gadgets, devices, and such to ensure a longer lifespan, robot vacuums included.
Three very important tips to remember when owning a robot vacuum are:-
Emptying the bin each time after the robot vacuum is done sweeping.

Cleaning the filter(s) weekly.

Replacing filter(s) and brushes every few months.
Regular maintenance of your robot vacuum will allow it to work as efficiently as when you first got it, and it's the same for everything else. A happy robot vacuum equals a happy you because a clean robot vacuum equals a clean house.
Here are our best robot vacuums you can avail in Singapore this year.
---
Top 9 Robot Vacuum Cleaner Recommendations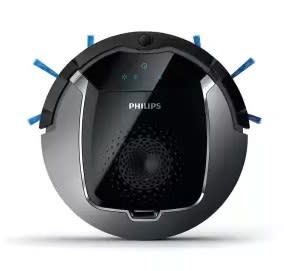 Philips SmartPro Active Robot Vacuum Cleaner FC8822/01
SGD 759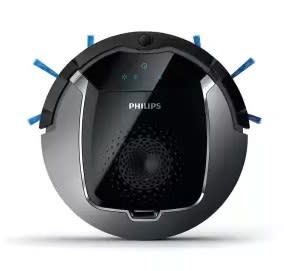 This Philips robot vacuum cleaner is one with a strong suction power and 4 cleaning modes to adapt to different areas. It also has a smart detection system that allows the robot to analyze the environment and choose the optimal cleaning strategy.
With infrared sensors to detect obstacles in the way, it won't bump into walls or other items. And you can rely on its 120 minutes of working time as well as schedule cleaning sessions from up to 1 week before. No more worries about a dirty home!
---
Suzuka Robot Vacuum
SGD 168.00
Equipped with durable nylon brushes and a strong suction power of 2500PA, no dirt on the floor will stand a chance against the Suzuka robot vacuum. It has a UV sterilization that helps get rid of mites and bacteria in the house.
With a 400ml water tank, it mops as well as it cleans. Not forgetting to add, but the large 600ml suction bin means there's no need for constant emptying per session. You floor will be squeaky clean in no time.
---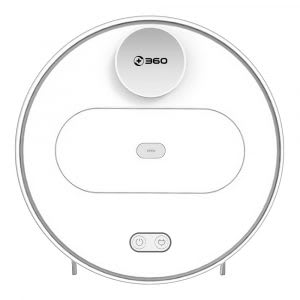 360 S6 Robot Vacuum Cleaner
SGD 449.00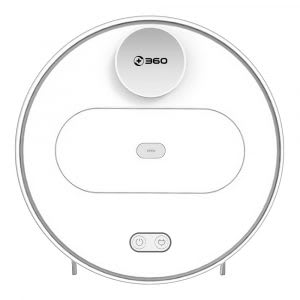 Not all robot vacuums come with HEPA filters, but this one does. Aside from blocking 99% of most dust and impurities, it also reduces secondary pollution of indoor air. Moreover, the extra long brushes will capture any loose hair strands and dirt, and they are designed to prevent hair entanglement. Any form of dirt and dust will be a worry no more!
---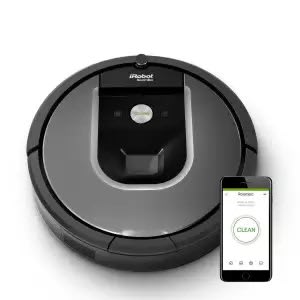 iRobot Roomba 960 Robot Vacuum Cleaner
SGD 969.00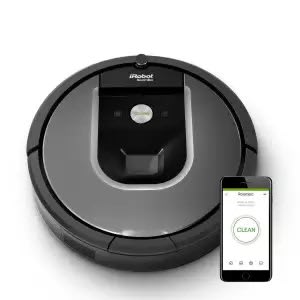 With an auto-adjust cleaning head, the iRobot Roomba 960 Vacuum Cleaner adjusts its height according to different surfaces to ensure its multi-surface brushes get as close as possible to clean. This is especially effective in cleaning carpets.
Plus, its patented dirt detector sensors allow it to provide additional cleaning to spots that require it. And the best thing is it has voice control, so all you need for a clean floor and carpet is your voice and it will do your bidding.
---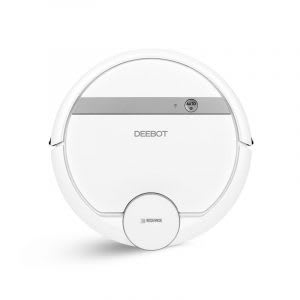 Ecovacs Deebot Ozmo 900
SGD 389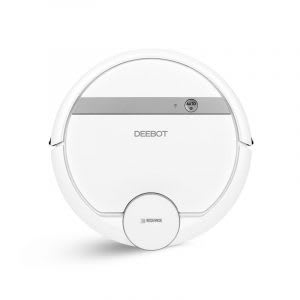 No matter how good at cleaning you are or how much you do it, pet hair is so fine that it is very easy to miss. So avoid that hassle when you have the Ecovacs Deebot Ozmo 900.
Promising a 99.26% cleaning, it will not miss a speck of dust in its way. After vacuuming, it can also mop the floor clean with its OZMO technology that ensures proper water flow and zero harm to the floor. And all of this can be controllable via a complementary mobile app.
Other highlights include a smart mapping system for navigation as well as an automatic suction control for different terrains such as carpets.
---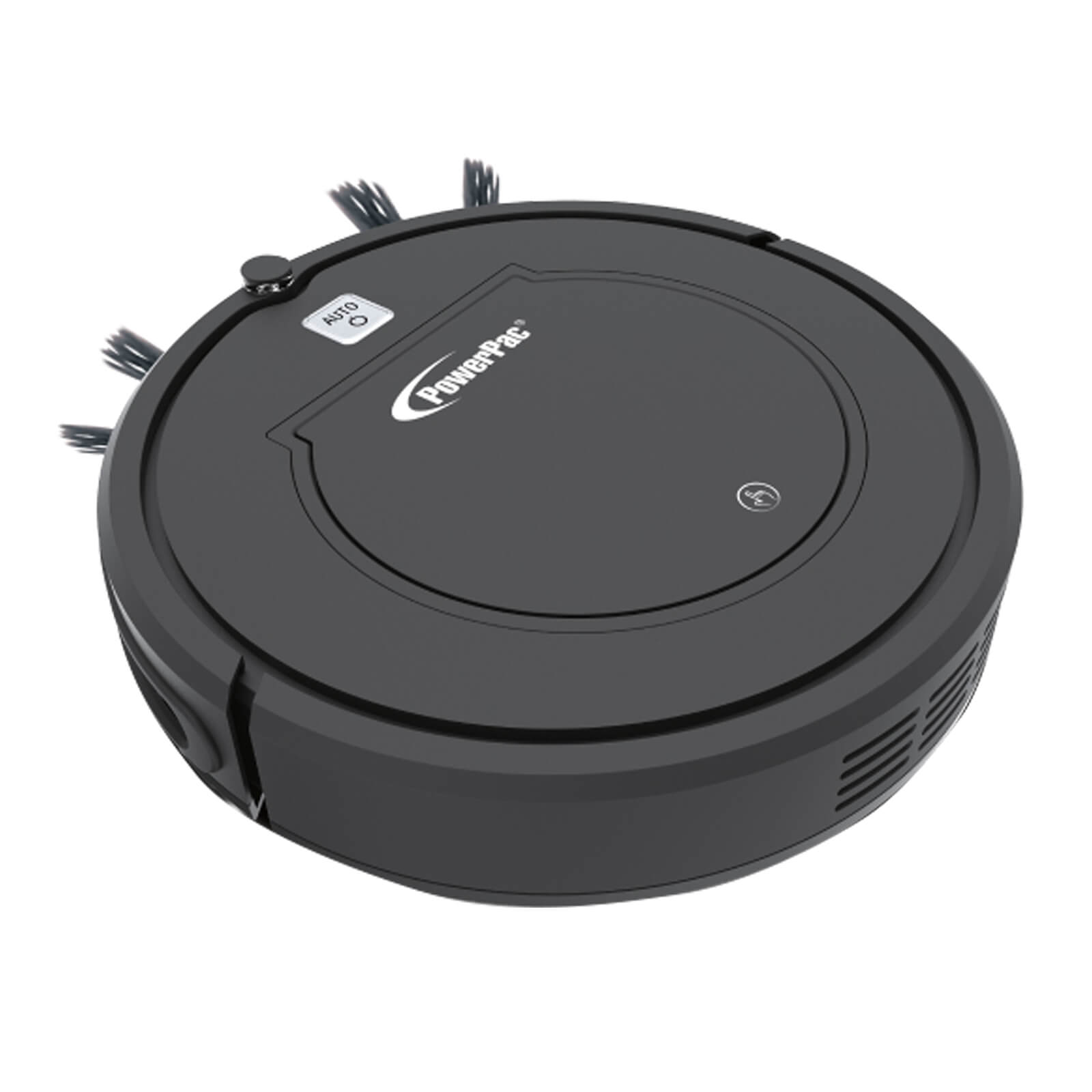 PowerPac Smart Robotic Vacuum Cleaner (PPV3200)
SGD 175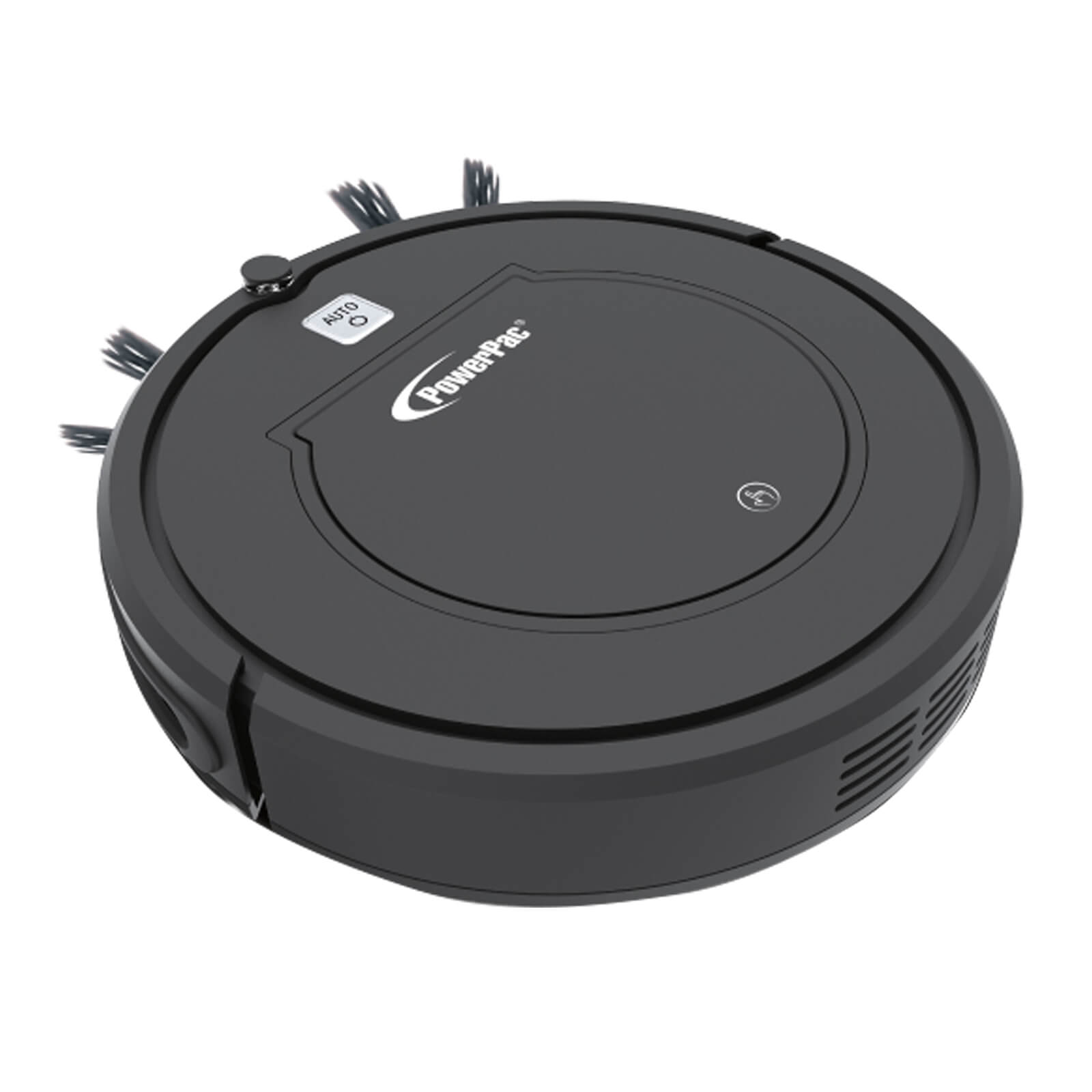 You don't need an excessively pricey product to do the job that an affordable one can. Why pay more when you can pay less with the PowerPac Smart Robotic Vacuum Cleaner?
In terms of built, the cleaner is 7.9cm is height, which lets the vacuum cleaner access hard-to-reach areas. It also has a good 120 minutes of operation time (2,600mAh) and low operation noise. Other great functions that one would love includes automatic charging, obstacle sensors, multi-cleaning modes, and the capability to do both wet and dry cleaning.
---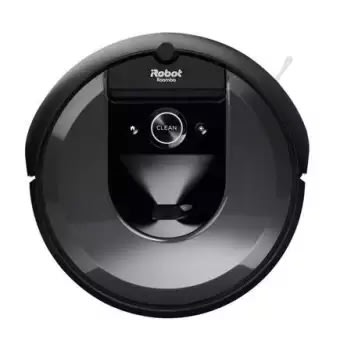 iRobot Roomba i7 Robotic Vacuum Cleaner
SGD 1000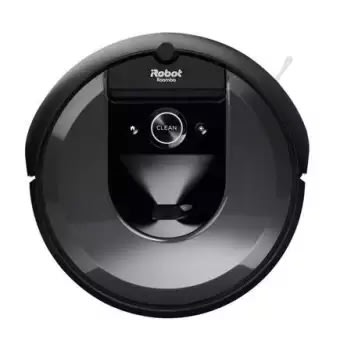 The iRobot Roomba i7 Robotic Vacuum Cleaner is able to clean around the house room by room thanks to the iAdapt® 3.0 navigation technology.
Its Smart Mapping allows the robot to determine the best way to clean each room base on several specification such as traffic of areas and when was the area clean. With its dual multi-surface rubber brushes that work hand in hand with its high-efficiency filter, no dust, dander, or dirt will escape from it.
---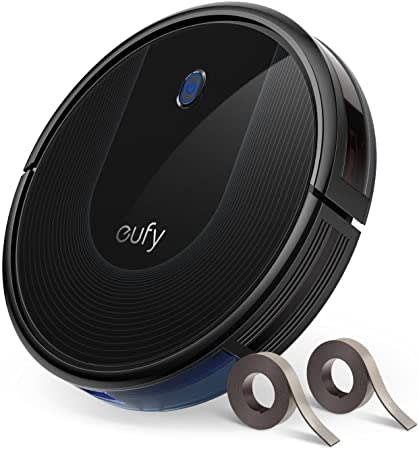 Eufy by Anker Boostiq Robovac 30
SGD 202.92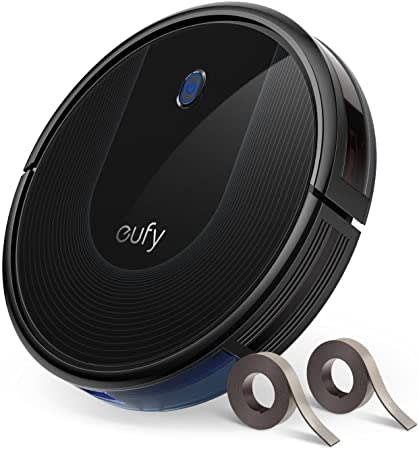 We understand that robot vacuum cleaners are not cheap. But sometimes, cheap models barely make the cut in terms of features. With this robot vacuum cleaner, you get worry-free cleaning with several great features for a greta price.
For starters, it is able to increase its suction power by 1.5 times with BoostIQ technology on areas that need a tougher time to clean. Not only that, but it cleans with a good pace quietly at 55db, equating to the sound of a refrigerator (traditional vacuum cleaners are commonly at 75db). And, it's built with anti-scratch tempered glass top for protection and durability.
---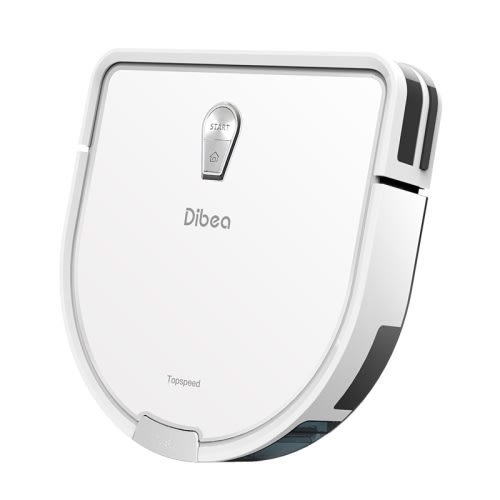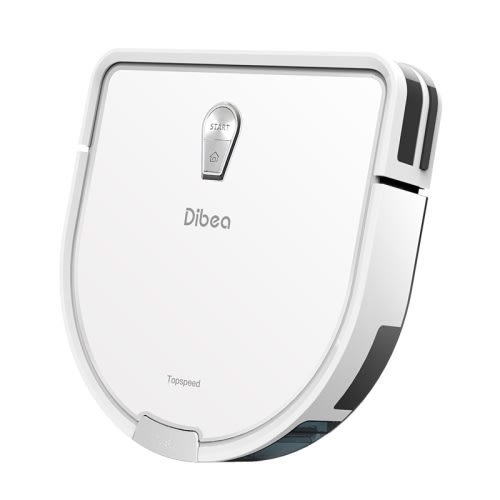 Having a smart robot vacuum can mean less babying and operating it physically. They also usually provide more accurate cleaning, positioning, levelness, and velocity;- all that contributes to achieving different cleaning needs and quality.
The Dibea GT200 robot vacuum cleaner is not just priced at a good value, but also has everything operable with an app.
Features include visual mapping, intelligent cleaning such as regular and sensitive obstacle sensors, as well as route planning. Might we add that all of this is in a cleaner that has up to 150 minutes of operable time? It doesn't get better than that.
---
---
How to Choose a Robot Vacuum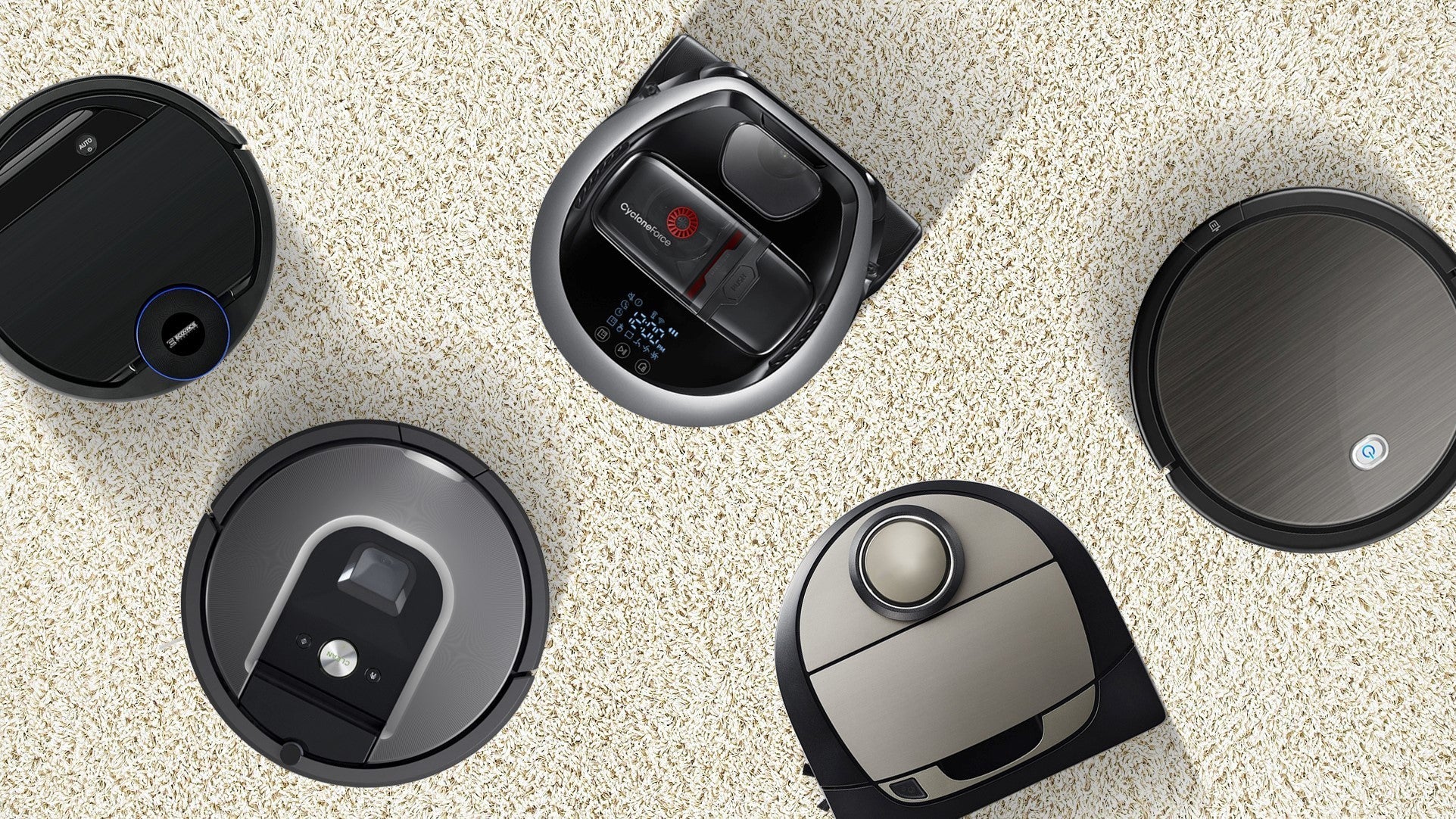 We've provided you with a list of the best robot vacuums available in the market today. But if you're still having a difficult time choosing which robot vacuum should you buy, don't worry as we've prepared this section just for that. We've added a few key factors to consider when purchasing one to make sure you won't regret your decision.
Smart or Not?
For starters, consider if you truly need a smart robot vacuum. If you live in a studio-type apartment where there are no elevations and bedrooms, it might be unnecessary. Smart vacuums are best for larger homes with a lot of turns and rooms while regular robot vacuums clean just as well if it's only a single room. Smart robot vacuums are also more expensive, but they do provide you with remote features such as scheduled and specific-location cleaning through a smartphone.
Battery Life and Charging Speed
Next thing you should consider is the machine's battery life. Shorter energy capacity doesn't always mean it's bad, especially if it has a docking station for it to charge itself. The best benefit of longer battery life is that it can take on larger spaces faster. That means if you want a quick clean, you might want to opt for a vacuum with longer battery life. If you don't mind taking it a couple of runs before cleaning the entire house, shorter battery life will do great.
Suction Power and Noise
The more suction it has, the louder it will be. Although some vacuum bots are more efficient at keeping the noise down while maintaining the power-up, they are quite pricey. But as rule of thumb, stronger suction equals noise. Consider which one is more important for you. If you have a baby at home, it would be best to have a machine that's quiet. But if you don't have a baby, and you have carpets around, and you don't mind the sound, opt for a machine that has powerful vacuum powers.
---
Conclusion
Although robot vacuums are quite an expensive cleaning item, they're an exceptional investment that will help you keep the floor sparkly clean for years. But if you think about it, paying once for years of sweeping-free living is practical as it saves you time and energy.
Disclaimer: The pricing shown is just a good indication of how much these products are worth. The prices could change based on the e-commerce promotions that are going on. If some of the products are not available, do email us at [email protected] Thank you!