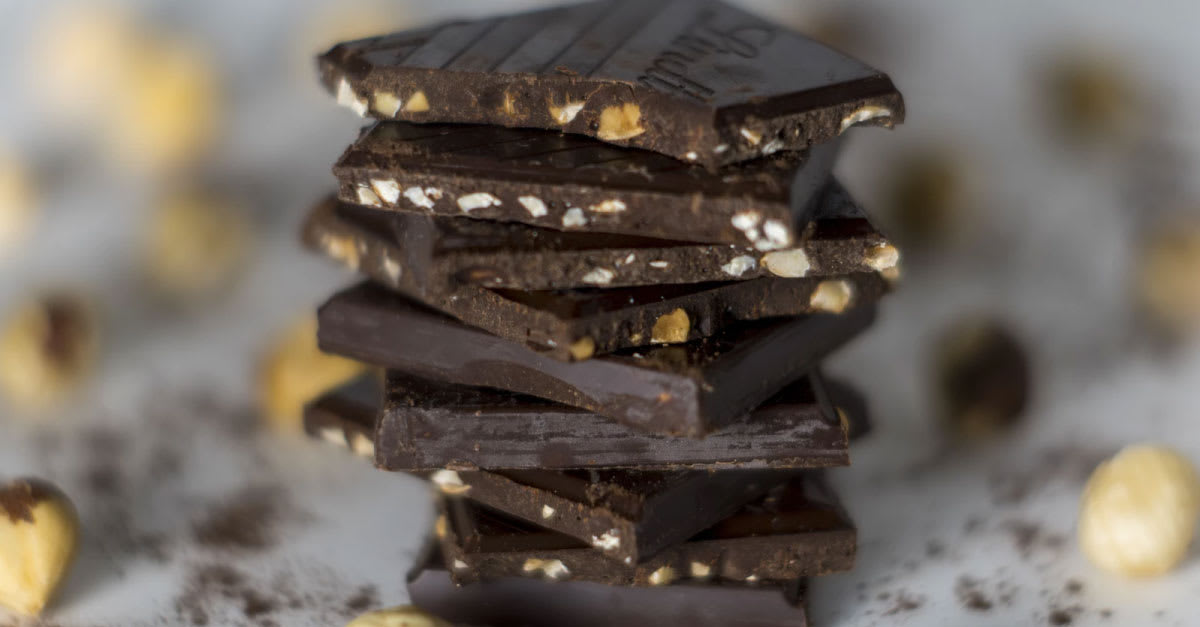 Too often we find ourselves walking towards the snack aisle, subconsciously reaching out for chocolates and we end up feeling guilty about it. There are plenty of brands available in the market and not all of them are equally good as it depends on the ingredients.
It's weird, but selecting the right type of dark chocolate may offer you great health benefits. In fact, it is recommended to have a decent quantity of chocolate in your daily diet as it improves blood flow, brain function and reduces the risk of heart disease besides making you happy.
Let's say goodbye to this rigid guilty feeling and enjoy these wonderful indulgence without any worry!
Best Dark chocolate with orange
Price from SGD6.05
If you love the combination of orange with fine dark chocolate, this one from Lindt is worth a try. Containing almond silvers, this gives the chocolate an additional texture and crunch to it.
It is also loaded with vitamin C as an antioxidant which is an added benefit for a youthful complexion?. Pop those thin pieces into your mouth and enjoy it melting in your mouth.
1 people added this to their wishlist
Best dark chocolate with sea salt and almonds - suitable for keto diet
Price from SGD39.90
Are you on a keto diet and worry that you may need to give up on sweets and chocolate?
ChocZero offers a low carb chocolate, sugar-free and crunchy almond which will help satisfy your sweet tooth once in a while. so it's the perfect go-to product for a low carb lifestyle. One more plus point, it doesn't contain any soy lecithin for those who are allergic.
Best alcoholic dark chocolate - infused with red wine
Price from SGD8.80
Alcohol-filled chocolate is always a good, indulgent choice. This unique chocolate brands from Singapore offers delicious dark chocolate with a hint of quality red wine. In terms of taste, the dark chocolate has a rich but well-balanced sweetness. The best thing about Chocoelf dark chocolate is that it still maintains a delicious taste although it is sugar-free.
Best Dark chocolate with 70% cocoa
Price from SGD6.05
Lindt's 70% Dark Chocolate comes in thin square pieces. With a well-balanced taste and therefore, not extremely bitter, the chocolate gives a smooth mouthfeel with just the right touch of sweetness that'll leave you wanting more.
Best low sugar chocolate for toddlers, those on atkins diet and weight loss
Price from SGD6.05
Lindt 90% Chocolate is one of the best low–carb diet-friendly chocolate available in the market. It is also a good choice if you have decided to take on the Atkins diet as its proven weight loss.
The chocolate contains high-fat content and a minimal level of carbs and sugar. With just enough of sweetness, you will be surprised that not only adults love the taste of this full-bodied dark chocolate but even toddlers.
Best dark chocolate with stevia – suitable for diabetics
Price from SGD4.50
Looking for a healthy sugar alternative? If yes, you have found the right one here. But, how can chocolate taste sweet if it is sugar-free?
That's because maltitol, is used as a sugar substitute, which is 75-90% of the sweetness yet contains half the caloric value of sugar. So it also benefit patients with diabetes. Only a small amount of it is found in each chocolate pieces hence there won't be a spike in your sugar level.
Best with iron – suitable for during pregnancy and for blood high pressure patients
Price from SGD3.50
If you're a pregnant mother and you crave badly for a piece of chocolate, wait no more! Studies have shown that dark chocolate reduces stress, and that happy baby are still produced after birth.
It is also found that high cocoa dark chocolate contain nutrient such as iron. Therefore, it is recommended for mommy to have a bar of chocolate to avoid iron deficiency which leads to anemia.
Best Dark chocolate with raspberry
Price from SGD4.50
It's time to pamper yourself after a long day of work. Enjoy the perfect combination of rich dark premium chocolate filled with raspberry pieces. The tangy, fruity taste of raspberries give an additional twist flavour to your usual dark chocolate. After this, your usual dark chocolate preferences may never be the same again.
Best dark chocolate for baking - easy for melting purposes
Price from SGD4.80
This smooth melting chocolate baking bar is a must-use ingredient for your chocolate recipe. It is especially best for those recipes that doesn't require added sugar due to it the rich chocolate flavour already being intense enough. Try putting into your chocolate cake, brownies or pies.
Disclaimer: The pricing shown is just a good indication of how much these products are worth. The prices could change based on the e-commerce promotions that are going on. If some of the products are not available, do email us at [email protected] Thank you!