Up to 10% of our population deals with rosacea But this skin condition has yet to be widely understood. In fact, many people who suffer from rosacea symptoms are commonly misdiagnosed as having acne, eczema or other skin concerns. A wrong diagnosis can worsen the effects of rosacea, as the treatment process is different from other skin issues.
Rosacea's symptoms usually involve redness in areas of the face such as cheeks, nose and forehead, though in certain cases, the redness also appears on the scalp, neck and chest. There could also be pimples and small bumps appearing on the face, and if left unmanaged, the symptoms may cause irreversible damage to the skin.
While it is believed that rosacea has no permanent cure, the symptoms can be managed and treated to cause minimal disruption to daily life. Proper care for rosacea includes lifestyle factors such as diet and stress management, while skincare products can help to manage redness, inflammation and skin sensitivity caused by rosacea.
Here are a few products that can help you deal with rosacea flare-ups, giving your skin some much needed relief and care!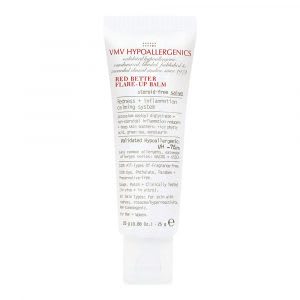 VMV Hypoallergenics Red-Better Flare-Up Balm
SGD 70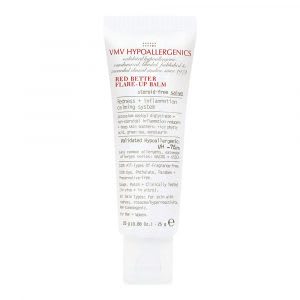 Formulated with azelaic acid and sulfur, this product is most suited to treat rosacea symptoms and flare-ups. The combination of ingredients provide strong anti-inflammatory and anti-microbial properties that will fight bacteria and reduce external irritants. It also comes with coconut fatty acids and green tea extract, making it a hydrating and soothing product that prevents further aggravation of the skin.
---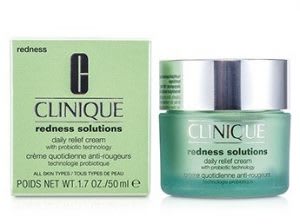 Clinique Redness Solutions Daily Relief Cream
SGD 79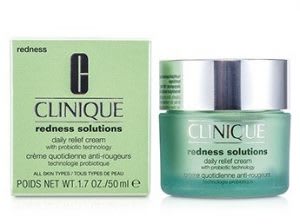 Rosacea will cause highly reactive skin types to suffer from dry, peeling and hyper-sensitive skin. This is where this gentle, oil-free cream from Clinique comes in. It is formulated to provide immediate relief for redness, blotchiness and broken capillaries, while moisturising and strengthening the skin to defend against further external irritation. The formulation includes shea butter, green tea extract and algae extract to hydrate and nourish the skin.
---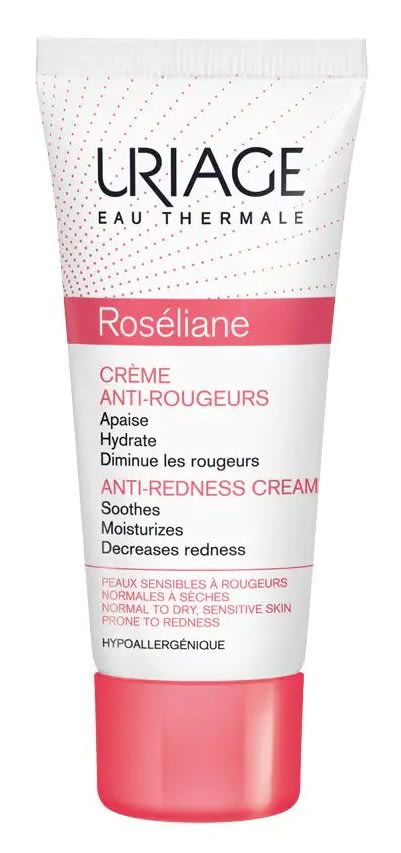 Uriage Roséliane Anti-Redness Cream
SGD 27.12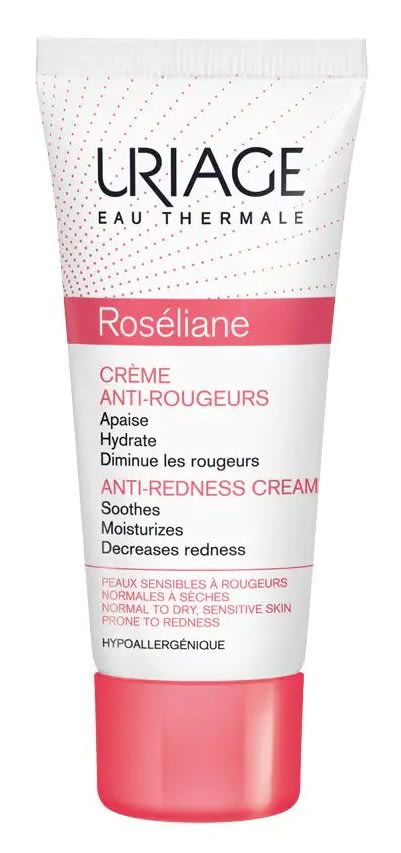 Rosacea often gets worsened by surrounding external conditions and environmental factors, which is why a good protective barrier is needed. This hypoallergenic cream from Uriage uses thermal water to soothe and restore the skin, reducing bacteria and strengthening the immune barrier. It contains ginseng and red algae extracts to help with reinforcing the skin's blood vessel walls, and other patented ingredients that provide anti-inflammatory benefits. SPF 30 solar filters also make it suitable for sensitive skin types.
---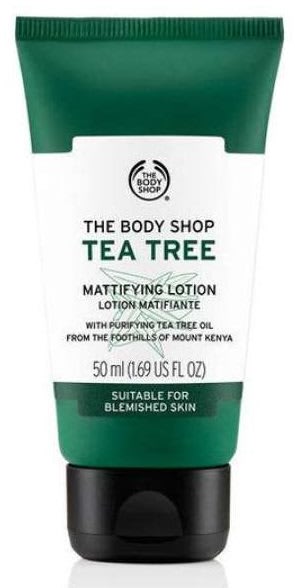 The Body Shop Tea Tree Mattifying Lotion
SGD 31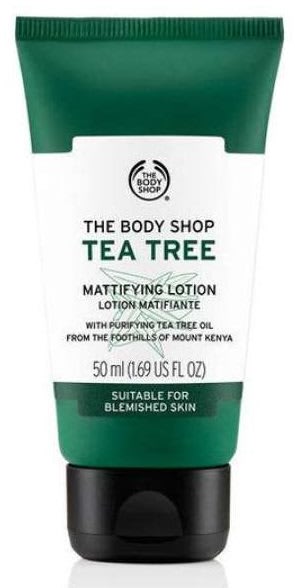 Some forms of rosacea is actually related to demodex mites, a type of parasite that can be found on the face and while usually harmless, in large numbers, they can cause skin problems. In such cases of rosacea, using a tea tree oil product will help to eliminate the mites and effectively reduce any skin issues caused by them. Furthermore, it will help with acne and blemishes. This Body Shop moisturiser uses organic pure tea tree oil, and is lightweight and hydrating enough to use with most skin types.
---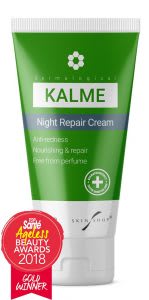 Kalme Night Repair Cream
SGD 34.55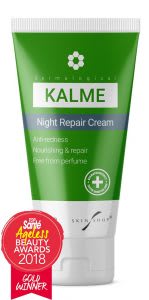 A growing cult-favourite amongst chronic rosacea sufferers, this moisturiser from British brand Kalme comes from their rosacea treatment line which features a botanical extract from a plant called capparis spinosa, commonly known as capers. The extract has been proven to have significant anti-inflammatory properties and is able to calm reactive skin, greatly reducing redness. The cream also contains a plant-based hyaluronic acid and antioxidants to help soothe and protect the skin.
---

La Roche Posay Toleriane Ultra Eye
SGD 42.90

Rosacea can lead to stinging and irritation, which can be especially painful around the delicate eye area. This light-textured product is formulated to help soothe and moisturise sensitive skin around the eyes, minimizing redness, pain and puffiness. It includes thermal spring water, niacinamide and neurosensine to decrease painful sensations and skin reactivity while calming and protecting the skin.
---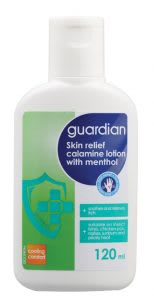 Guardian Skin Relief Calamine Lotion with Menthol
SGD 5.9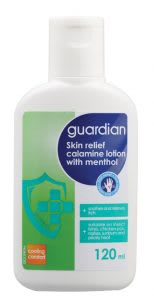 Scabies is a skin condition caused by parasites and should be treated with a proper prescription. But the symptoms of redness, itchiness and inflammation can persist even after the infestation is dealt with. Apart from anti-bacterial and anti-inflammatory properties, calamine is also anti-pruritic. This helps to relieve skin itchiness, and acts as a skin protectant to help with wound healing. This calamine product from Guardian will help to soothe and mend the skin after treating scabies.
---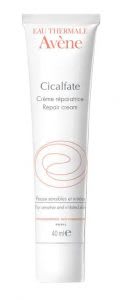 Avene Cicalfate Repair Cream
SGD 25.4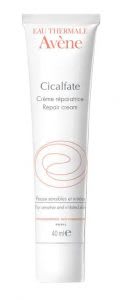 This gentle, creamy formula is meant to help with accelerating circulation and healing for damaged or fragile skin. It is suitable to use for dermatitis, rashes or other skin conditions that require delicate care, and can help to speed up the process of wound healing as well as preventing long-term scarring. The hypoallergenic formulation also makes it suitable for those with perioral dermatitis, as it helps to fortify the skin barrier and shield your skin from external irritants.
---
Disclaimer: The pricing shown is just a good indication of how much these products are worth. The prices could change based on the e-commerce promotions that are going on. If some of the products are not available, do email us at [email protected] Thank you!