There are many different types of curls, but we love them all! If you have straight hair and want a taste of what it's like to have those wavy, sexy curls, give these hair curlers a try. And if you already have naturally curly hair, these tools will also help you make them even better and sexier.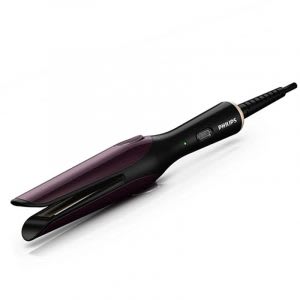 Philips Easy Natural Curler
SGD 43.85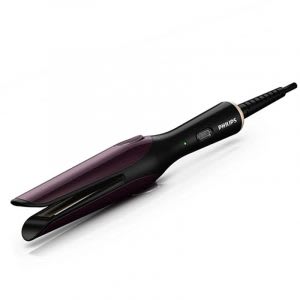 There's no arguing that not only beachy waves are one hot and sexy, but it's a hairstyle that's easy to pull off. You can achieve this look with the Philips Easy Natural hair curler. It is uniquely shaped like a tulip to style your hair in various ways. The ceramic styling plate also contributes to less damage to your hair, making you less guilty when using it.
---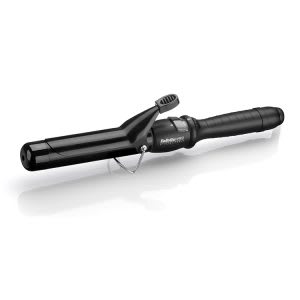 Babyliss Pro Hair Curler
SGD 73.9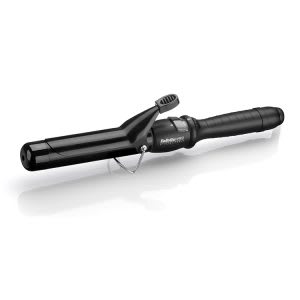 Short hair can be a lot harder to curl, and it's even more challenging when it's thick. But thanks to the Babyliss Pro Hair Curler, curling your short locks won't be such a headache. Thick hair works best on high heat, and this curler can easily reach 210 Celsius in just a matter of seconds.
---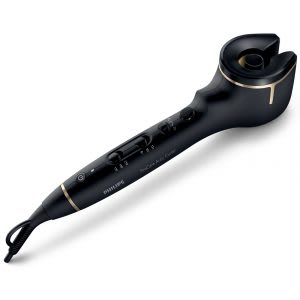 Philips ProCare Auto Curler
SGD 175.00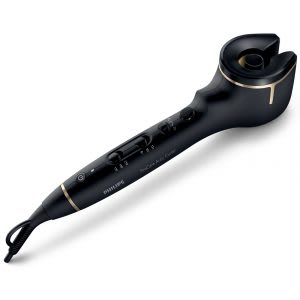 Curling your hair without any know-how whatsoever can be intimidating and risky. But don't worry! The Philips ProCare Auto Curler is here for you, and it's an automated curler that curls your hair without any technicality on your part.
You only need to place strands of your hair into the device for it to do its magic. Moreover, this hair curler also uses a titanium ceramic barrel that yields salon-quality results.
---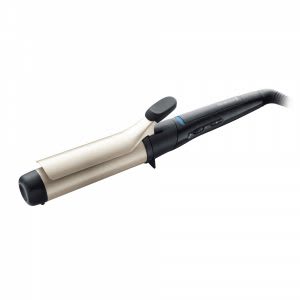 Remington Pro Big Curl
SGD 99.00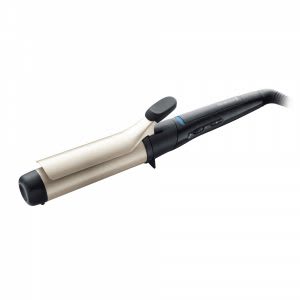 The Remington Pro Big Curl is perfect for producing large and wavy curls, which is all thanks to its 38mm barrel. It uses an anti-static ceramic coating to give your hair up to four times more protection.
There are also eight temperature levels for adaptability. You just need to choose the right temperature level according to your hair type to reduce unnecessary damage. This curling tong also has a 60-minute auto shutoff feature that ensures safety if you forget to unplug it.
---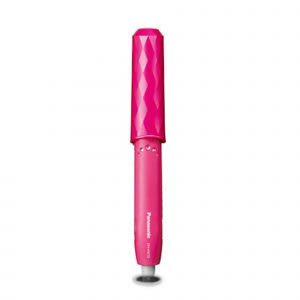 Panasonic EH-HV10
SGD 29.99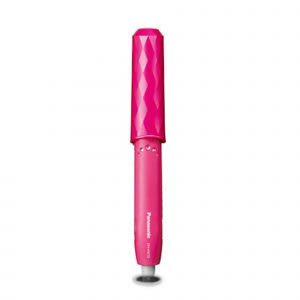 If you are looking for a hair curler that can double up as a hair straightener, the Panasonic EH-HV10 is the perfect option for you. This 2-in-1 tong from Panasonic is lightweight and compact. Plus, it's super easy to bring along with you while on the go.
Apart from being straightforward and user-friendly, it gets the job done quickly due to its high maximum temperature. It also comes with a cap attachment that keeps its moving parts protected while you're traveling.
---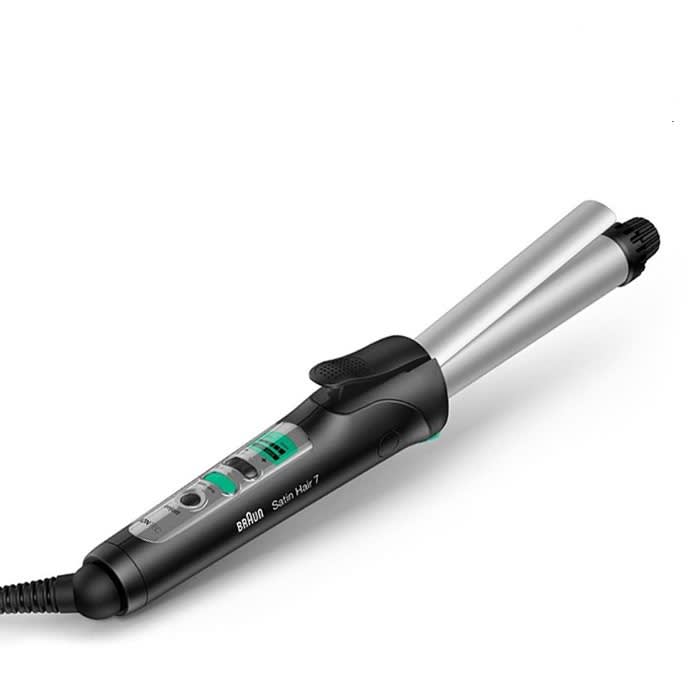 Braun Satin-Hair 7 EC 1 Hair Curler
SGD 68.42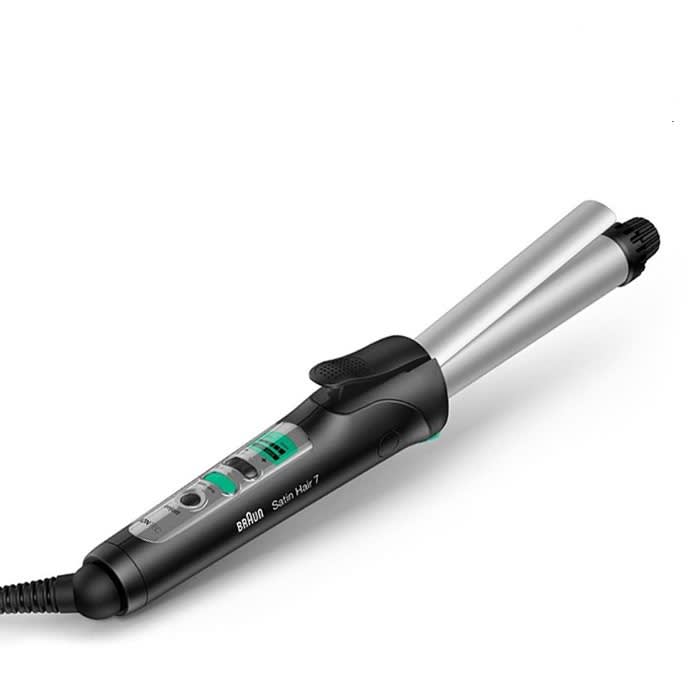 add_circle
Uses IONTEC technology to reduce frizz and static.
add_circle
Good performance
When dealing with long and thick hair, having a curler with a clamp is easier as it secures your hair nice and tight. This device, Braun Satin-Hair 7, comes with five different temperature settings with a LED-display that makes it simpler to use. Its ion-technology ceramic care barrel also helps give you smoother-looking and shinier hair.
---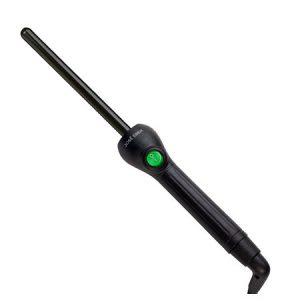 Jose Eber 13mm Hair Curling Iron
SGD 59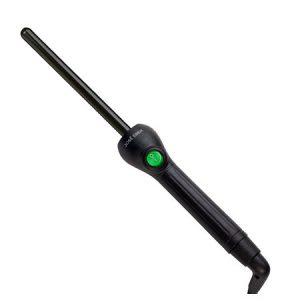 Do you want curly hair with the least possible damage? Well, that's possible with the Jose Eber 13mm Hair Curling Iron. It's a traditional curling iron that doesn't clamp or provides pressure to your precious locks.
Its 13mm clipless barrel is made from Korean tourmaline ceramic that curls effectively curls your hair. Plus, it only has a maximum temperature of 130 Celsius – guaranteed to never excessively heat your hair (when used properly).
---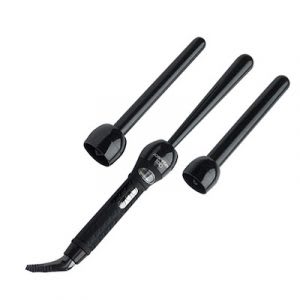 Jose Eber Trio Hair Curling Iron
SGD 200.61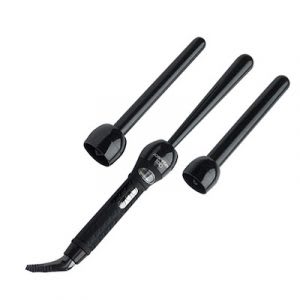 If you want to stand out with an impressive combination of curly, wavy, sexy locks, you'll need the Jose Eber TRIO Hair Curling Iron. This product has three different-sized barrels for you to choose from.
With this hair curler, you can get a combination of different curls and waves. Furthermore, it's easy to use and the barrels are easy to detach and attach. Although it's the most expensive of the bunch, it does provide you total freedom and creativity.
---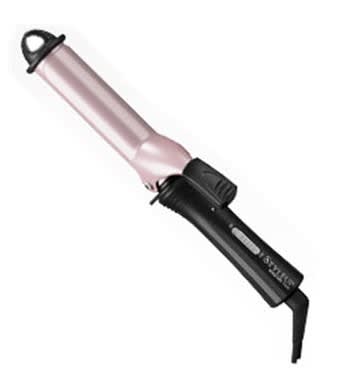 Tescom NTH226 Hair Curler
SGD 39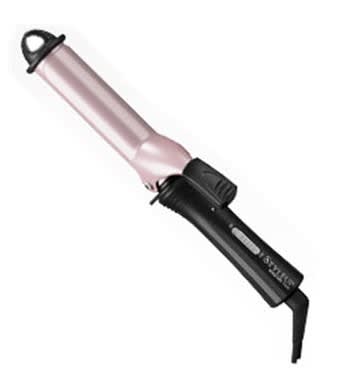 Some of you might just be interested in trying curls out just for once. If that's the case, then the Tescom NTH226 Hair Curler is an excellent choice as not only is it affordable, but it's also durable and a well-known Japanese product.
---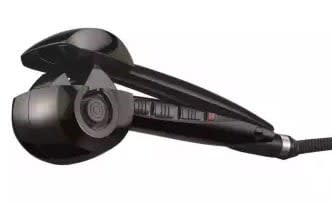 Babyliss BAB-2665H Pro Hair Styler
SGD 139.00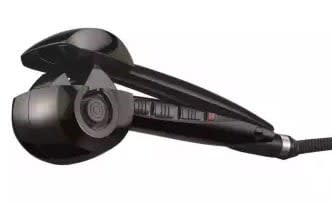 add_circle
Curls will last 2 days
add_circle
Very easy to use
add_circle
Safe from accidental burns
remove_circle
Bulky in size
Last on our list is the best option for girls with straight, long, thick Asian hair, the Babyliss BAB-2665H Pro Hair Styler. Most of the time, these types of hair are pretty straightforward and boring. But with this product, you can add three types of curls to it to get that elegant, sexy look. What makes it even better is that everything's automatic and easy.
---
---
How to Buy the Best Hair Curler for You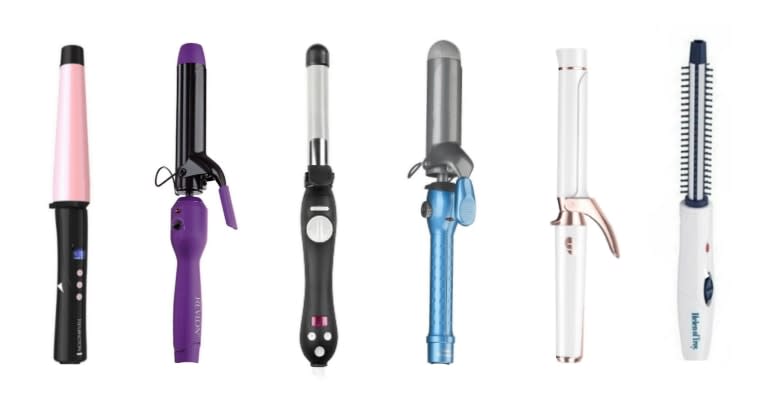 Hair curlers are not made equal. Although they all have the same purpose, which is to curl your hair and make you sexier, they provide different styles of curls and waves. Here's a quick guide on how to get the hair curler that will suit you best.
Barrel Size
The first thing you want to look for is the barrel size. In general, a bigger barrel provides those natural waves that most people are born with. It's ideal if you just want to add a bit of texture to your long straight hair. If you want to get more sophisticated, a small to medium-sized barrel should do the trick.
Curling Wand or Iron
The only difference between the two is the iron has a clamp and the wand does not. A curling wand is harder to work with but provides you more freedom and versatility when it comes to style. On the other hand, curling irons that come with clamps are easier to manage and provide an even curl from base to tip.
Temperature Level
Lastly, consider the heat level you want from your curlers. There are some hair curlers that only have a fixed maximum temperature, while others give you adjustable temperature options. As a rule of thumb, the thicker the hair the more heat it needs to curl. If you have thin hair, only opt for hair curlers that do not exceed 130 Celsius to be safe.
---
Conclusion
Hair curlers are a must-have for any woman. Curly hair or not, we're sure that you'll be using it someday soon, whether it's for an occasion or just to pump up the sexiness in you. Plus, they're not that expensive and will last for a very long time.
Disclaimer: The pricing shown is just a good indication of how much these products are worth. The prices could change based on the e-commerce promotions that are going on. If some of the products are not available, do email us at [email protected] Thank you!