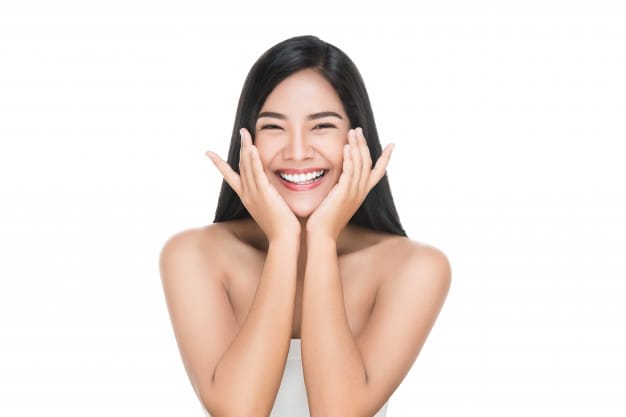 The skin is the human body's largest organ, and collagen makes up 75% of it. Collagen is the protein that's responsible for giving our skin the youthful suppleness and elasticity. As we age, the rate of collagen production reduces.
Fret not! With the help of collagen drinks, you can kickstart and boost your body's collagen production. They can deliver the essential amino acids and nutrients directly to your bloodstream and repair the connective tissues of your skin faster. Check out some of the collagen drinks in this list that'll give you firmer and younger skin.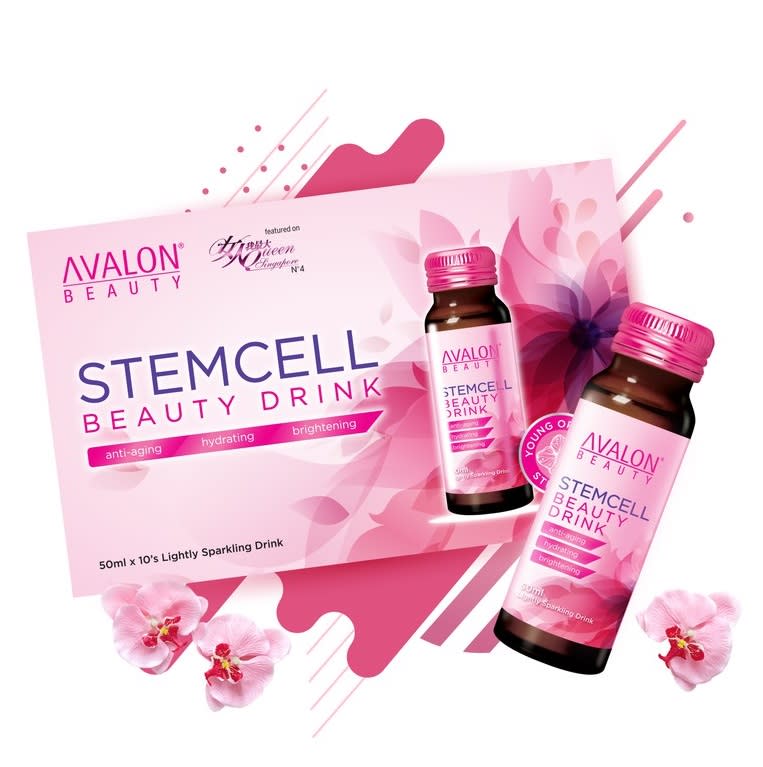 Buy Now
SGD49.90
With Avalon's Stemcell Beauty Drink, you're one step closer to flawless skin. Every bottle contains young orchid stem cells, French marine collagen and litchi seed extract. They work to protect your skin, increase the process of renewing your skin cells and strengthen your skin's barrier, hair and nails. The result: reduced acne, brighter and firmer skin!
search Search on Shopee Singapore
If your skin still looks dull even after you've piled up on your skincare, then it's time to treat your skin from the inside with Korean Collagen Drink. It contains 5300 mg of collagen and berry extracts which will help combat premature ageing and skin dryness. Your skin will slowly feel plumper with lesser wrinkles.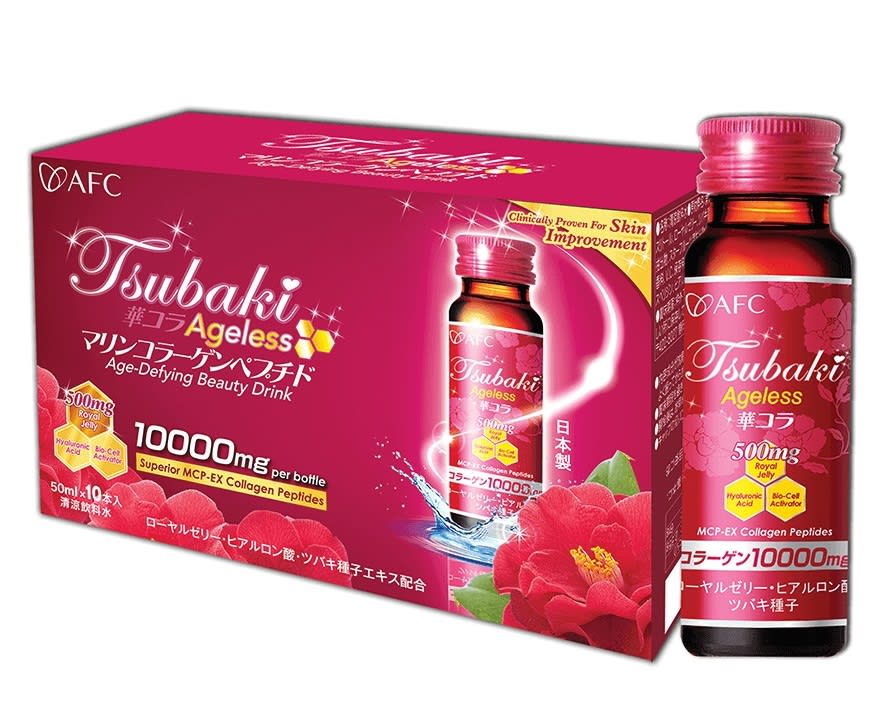 Buy Now
SGD45.90
The Tsubaki Ageless Collagen Drink is formulated with 10,000 mg of MCP-EX Marine Collagen Peptides. There's also 500 mg of Royal Jelly, Tsubaki extract and vitamins to rejuvenate and re-energise your skin and body. With every bottle, your skin will feel firmer and clearer while your body feels stronger and healthier.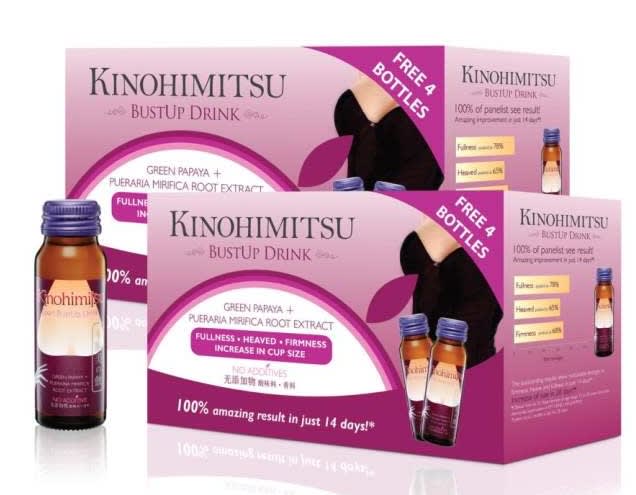 Buy Now
SGD45.00
Give your bust a natural lift with Kinohimitsu's BustUp Drink. It contains Pueraria Mirifica, green papaya, royal jelly and collagen. This beauty drink works by stimulating the hormones and fatty tissues around your breasts to lift them, improving the skin's elasticity while enhancing the size of your breasts.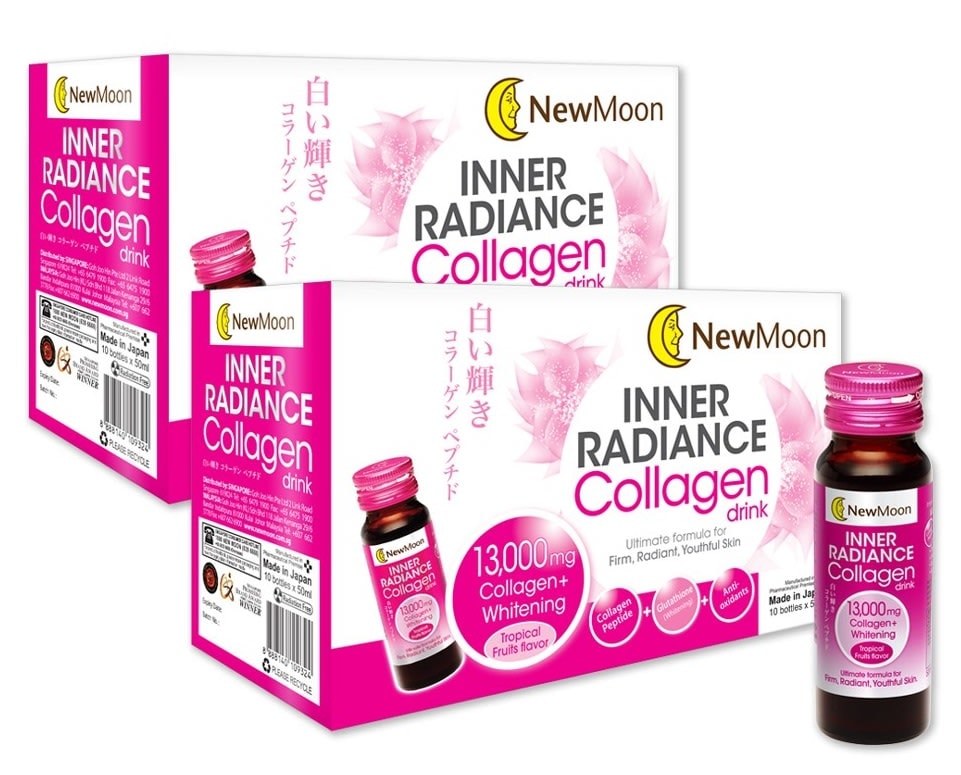 Buy Now
SGD79.00
New Moon's Inner Radiance Collagen Drink contains 13,000 mg of collagen peptides, glutathione, hyaluronic acid and essential ceramides. This drink will surely beautify your complexion while firming up your skin's texture. With continuous consumption, you'll find your skin becoming brighter, tighter and smoother.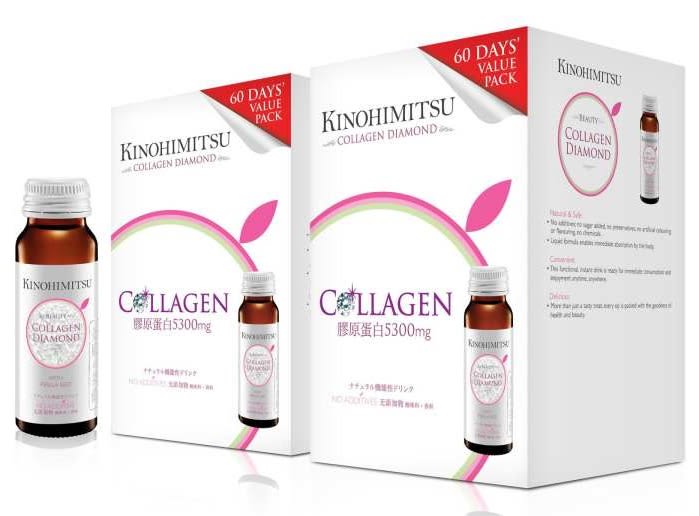 Buy Now
SGD160.00
Thanks to Kinohimitsu Collagen Diamond 5300, you can now say goodbye to fine lines, brittle nails and weak hair. The antioxidant-rich formula hydrates and protects your hair, skin and nails from the inside out. It uses fish-derived collagen peptides with a smaller molecular size to ensure your body can absorb all of the goodness.
Buy Now
SGD88.00
The Kinohimitsu StemCell Drink's potent formula contains Snow Lotus Stem Cell, DNA, RNA and fish-derived collagen peptides. There's also hyaluronic acid to repair your skin cells and increase its elasticity. Additionally, this drink works to improve your complexion while strengthening your bones and joints.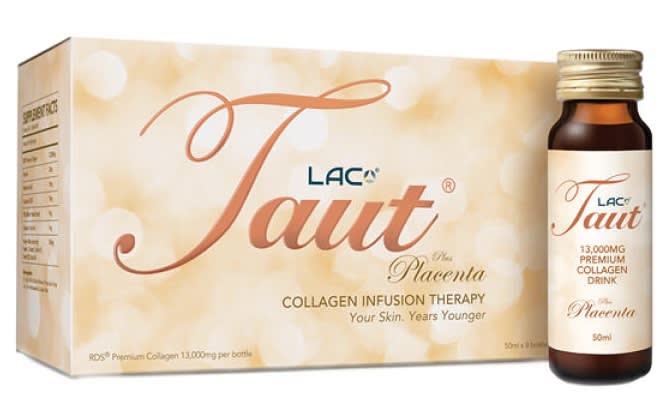 Buy Now
SGD99.95
Does your skin feel tired, old and saggy? Fret not! The LAC Taut Collagen Drink plus Placenta is your anti-ageing potion to keep you looking young and energised. Each bottle contains fish-derived collagen peptides, hyaluronic acid, ceramides, placenta and vitamins to tighten the skin. Besides, they work to eliminate wrinkles and promote vitality.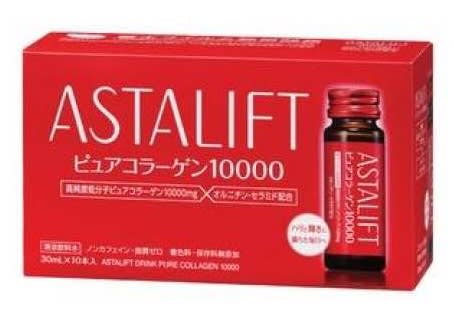 Buy Now
SGD41.45
The Astalift Pure Collagen Drink 10,000 mg ensures that your body doesn't run low on collagen. The formula contains three types of collagens: Marine Collagen, Proline and Lysine, to deliver the essential amino acids to your body. Your hair, skin, nails and body will feel stronger and healthier. As the saying goes, 'prevention is better than cure'.
Disclaimer: The pricing shown is just a good indication of how much these products are worth. The prices could change based on the e-commerce promotions that are going on. If some of the products are not available, do email us at [email protected] Thank you!