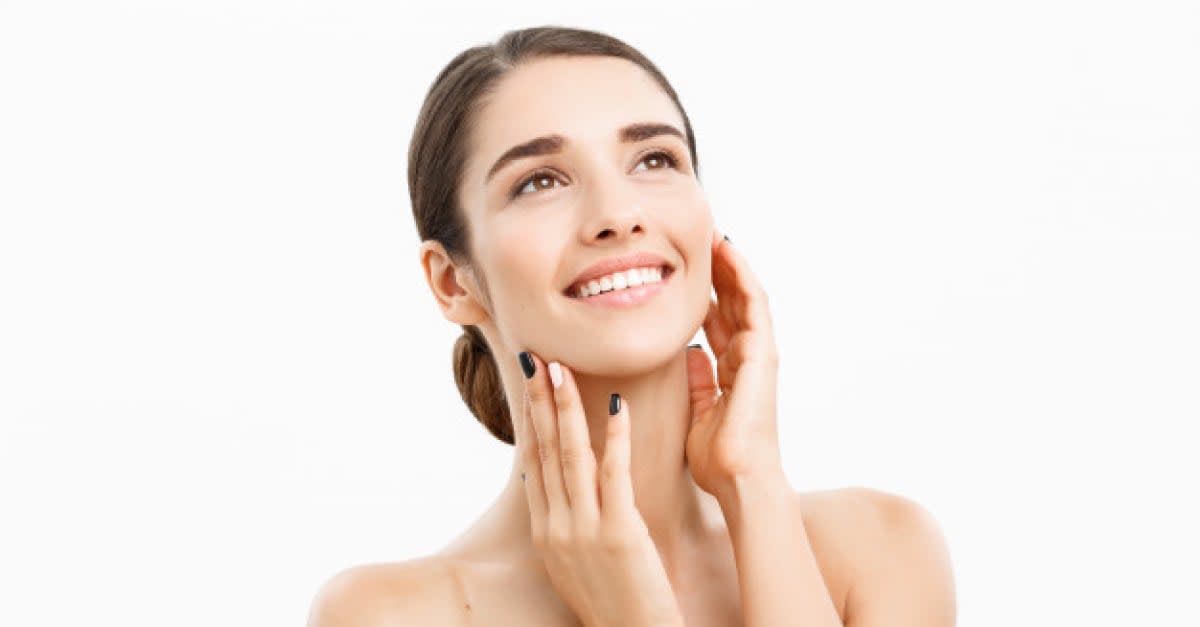 Never underestimate the importance of the right toner in your skincare routine. Although it can seem unnecessary, toners actually play a very important role. Not only does it help cleanse off residual dirt or impurities, but it also rebalances your skin's pH level that may be disrupted by your cleanser.
Toners can serve multiple functions such as exfoliation, rehydration or moisture balance, depending on the type of toner used. In fact, using the right toner will definitely help your skin to reap the most benefits from your skincare regimen. Serums and moisturizers will also absorb better if you use them after toning your skin.
Scroll through some of our top picks below to find the toner that best complements you!
Best Korean toner for dry skin
Price from SGD24.75
If your main concern is hydration, then look no further than this toner. Formulated with hyaluronic acid, beta-glucan and aloe vera extract, it supplies long-lasting hydration to your skin without causing any irritation. There is also vitamin E, centella asiatica extract and licorice root extract to calm and soothe the skin. Its non-irritating formula will suit those with sensitive skin types as well.
Best for large pores
Price from SGD25.87
Infused with rose extracts, this aesthetically pleasing toner has mild astringent properties that helps refine the appearance of pores. It will thoroughly cleanse the skin's surface of any residual dirt and impurities, while also moisturizing the skin with soothing rose water and hyaluronic acid.
Best acid toner – suitable for exfoliation
Price from SGD627.92
Use this hydrating and gently exfoliating toner to maintain a healthy and refined skin texture. Mandelic acid is a rising star in the beauty industry, as a type of AHA that is known for being anti-inflammatory and sensitive-skin friendly. The toner also contains hyaluronic acid and centella asiatica extract to keep your skin well-prepped for your next skincare step.
Best for blemished skin
Price from SGD35.96
Hydrate, soothe and heal your skin all with this K-beauty toner. It features centella asiatica extract and witch hazel extract to soothe irritated and damaged skin. There's also allantoin, panthenol and hyaluronic acid to hydrate and provide a moisture shield for your skin. The gentle and non-aggravating formula will help strengthen and repair blemished skin without causing any further irritation.
Best for dry combination skin – suitable for mattifying
Price from SGD39.00
If your skin is on the dry-to-combination side, then this Clinique toner is made for you. While gentle and hydrating enough for dry skin, it also provides clarifying benefits to help minimize excess sebum, get rid of dead skin cells and keep your pores clean. The formulation includes menthol, witch hazel extract and hyaluronic acid to give you balanced and smoother skin.
Best drugstore toner
Price from SGD37.70
A soothing, oil-free and alcohol-free formula, this toner is made to hydrate and protect the skin against external pollution. Besides balancing the skin's pH levels, it contains natural silicates that to form a protective barrier, and Avene's signature thermal spring water to soothe and moisturize the skin. It is a hypoallergenic toner that will suit those with sensitive skin as well.
Best cheap and affordable toner
Price from SGD10.90
Get a whopping big bottle of toner without skimping on benefits either! This Japanese toner uses coix seed extract, commonly known as Job's Tears, to nourish and hydrate the skin. The extract is rich in essential fatty acids and vitamins which gives antioxidants and anti-inflammatory properties. It also has licorice root extract to soothe the skin.
Best for acne
Price from SGD12.12
Having dry but acne-prone skin can be frustrating, but this toner will definitely help your situation! It contains salicylic acid to help manage blemishes and pore congestion while providing hydration with aloe vera extract and hyaluronic acid.
On repairing damaged skin, the toner also has snail extract which has wound healing properties, as well as antioxidant-rich arginine that helps with collagen production.
Best toner mist
Price from SGD25.00
A fuss-free way to get soft and hydrated skin is by spritzing this coconut water-based mist. Using 100% all-natural ingredients, this toning mist has the goodness of hibiscus flower extract and antioxidant-rich rose flower extract to give you an even skin tone.
So essentially, it reduces redness and protects your skin from radical damage. It also includes other botanical ingredients such as aloe vera extract for added hydration and witch hazel extract to help manage skin troubles.
Best organic toner
Price from SGD59.90
Made entirely of organic and natural-origin ingredients, this essence-like toner is deeply hydrating even for those with very dry skin. Rather than a water base, the toner uses an aloe extract base that is combined with galactomyces, oat kernel extract, argan oil, and other botanical ingredients.
While the texture is thicker than regular toners, it still absorbs quickly into the skin to give an instant plumping effect.
Disclaimer: The pricing shown is just a good indication of how much these products are worth. The prices could change based on the e-commerce promotions that are going on. If some of the products are not available, do email us at [email protected] Thank you!