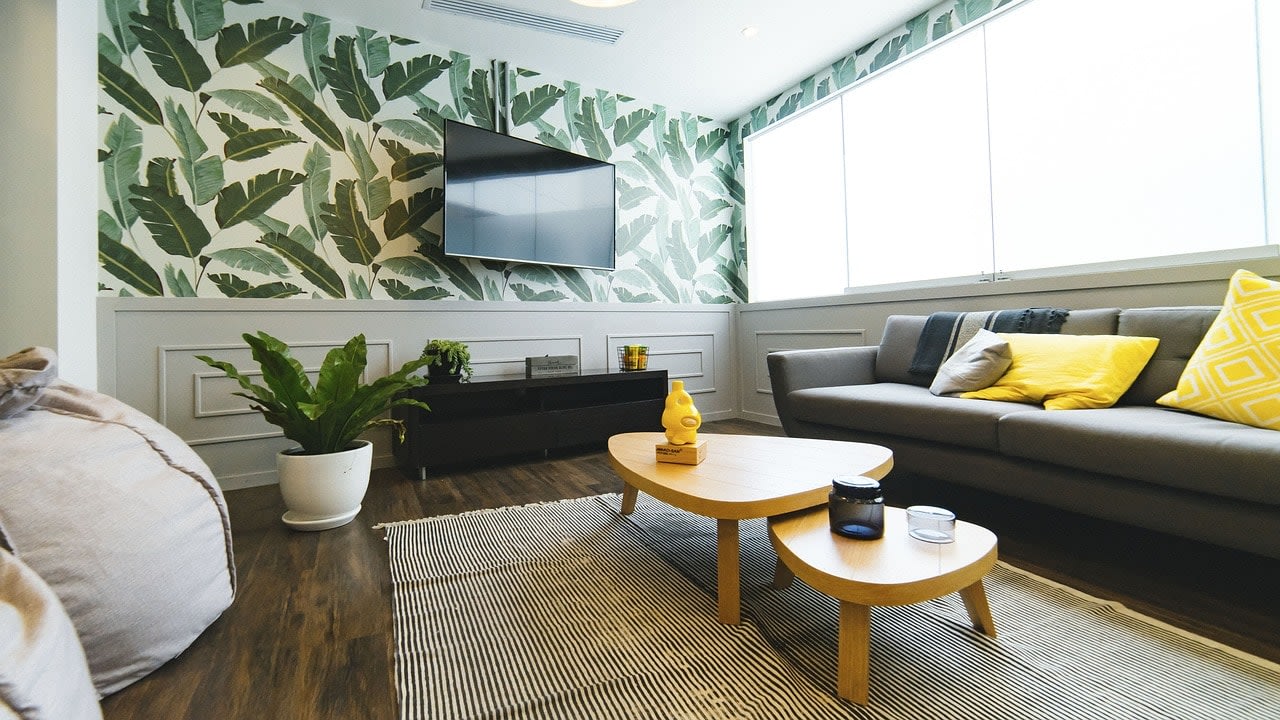 If we've got dishwashers for our dishes and washing machines for our clothes, we've also got robotic vacuum cleaners for our floor. Gone are the days where you have to sweep the entire house with a broom. Not only does it take a lot of time to finish but also exposes you to allergens – which isn't good for your health.
Unlike traditional vacuum cleaners where you have to handle them manually, a robotic vacuum cleaner does the job without having to do anything. You can just sit back, relax, and enjoy as it removes dust and litter all day long. Here are our best robot vacuums you can avail in Singapore this year.
---
Top 10 Robot Vacuum Cleaner Recommendations
Robot vacuum that won't break the bank – best for small apartments
Price from SGD109.00
Most of the people in Singapore live in apartments, and most of these apartments aren't that spacious. But since Singaporeans are often very busy, spending time on cleaning is better spent somewhere else – family, friends, or sleep.
The V.BOT T270 is the perfect machine for smaller areas. Although it can cover an entire house, it still does a better job in an apartment where the floor elevations are minimal to none. It can detect corners, sweep wall edges quite well, and can get into narrow spaces (under chairs and furniture).
The battery life of this robot vacuum is around 45 minutes on a full charge. Although there isn't a charging station or a remote controller available, it does compensate for safe-charging feature. Overall, it performs well and can clean almost any surface. If you're okay with picking it up to change its settings and patient enough to charge it, it's worth buying.
6 people added this to their wishlist
Best robot vacuum with water tank and wet mopping feature
Price from SGD279.00
Next on our list is the Suzuka Robotic Vacuum Cleaner. When it comes to convenience, this machine is an excellent choice. It has a remote controller, a long 75-minute battery life on a 3-hour charge, and a mopping feature.
It can successfully clean floor stains over time. That's because it has a wet mop with a 180ml water tank – so you can dampen your floor and wipe off some grime. The Suzuka robot vacuum is also quite smart; it knows when it may fall and can clean wall edges decently.
The only thing you might find not so good about it is that it lacks a charging station. Nonetheless, it's a versatile vacuum robot that performs great in almost any situation. Living room or office, this vacuum won't let you down.
5 people added this to their wishlist
Best robot vacuum with dry mop for marble and tile floors
Price from SGD299.90
If your home's flooring is made of slippery materials such as marbles or tiles, the best one we recommend for you is the ILIFE Robot Vacuum. This machine's wheels are made out of a stickier type of rubber. And it allows the robot to efficiently navigate throughout the room without skidding, saving more time and energy.
It also has a mop, similar to the other vacuums on this list. However, its mop is more intended for dry floors due to its smoother and less absorbent nature. Furthermore, the dry mop will also polish your flooring effectively.
ILIFE Robot Vacuum can detect dust from a distance so it can prioritize areas, which is quite a fascinating feature. Plus, it can detect furniture really well, so it's reliable enough to not damage TV racks, cabinets, and sofas.
8 people added this to their wishlist
Best for short-pile carpets and sucking long hair
Price from SGD449.00
Next on our list is a wizard at cleaning short-pile carpets or thin rugs, the 360 S6 Robot Vacuum Cleaner. This vacuum can easily get on most rugs that are at least less than an inch high. Plus, it has a solid brush that really takes dust and even sand from your carpet.
This machine is also a good choice for families with more female members. It can suck long hair strands like a breeze due to its anti-entanglement technology. Moreover, it has side brushes, allowing it to clean corners quickly.
The 360 S6 Robot Vacuum Cleaner can also be connected to your smartphone and have access to schedules and other cleaning setups. Aside from that, it has a HEPA filter screen to reduce the number of harmful pathogens in your home.
3 people added this to their wishlist
Best for destroying allergens - cleans thick, high-pile carpets & rugs
Price from SGD748.00
Next on our list is one of the leading brands in the robotic vacuum industry, iRobot. This brand produces a lot of high-tech robots in the US, and one of them is the Roomba 960, which is also their current robot vacuum flagship.
It's robust, made out of premium-quality materials, and has a powerful suction. The only catch is that it's expensive. Basically, it's more of an investment as this machine can still function even after a decade with proper care. It can ascend small elevations, so climbing and then cleaning thick carpets won't be a problem. Moreover, it effectively captures pollens and all sorts of allergens to keep you and your family healthy.
It has a long battery life and automatically goes to its charging or docking station when it's low on power. You can connect it to your smartphone and control it even from work – so it cleans even when you're away. The Roomba 960 can do what all other robotic vacuums can, clean debris and hair, and detect walls and cliffs. This robot vacuum has also now better navigation compared to its older version. If you want a maintenance-free machine to clean your house and see its progress through your phone, this one is a must-have for you.
3 people added this to their wishlist
Best for cleaning edges and laminate floorings
Price from SGD799.00
If you want the best robot vacuum out there that can effectively clean all the edges in your house, nothing can beat the Samsung VR7010 Robot Vacuum. This one is another more expensive machine, but it has a feature that's unique and patented, its edge suction technology.
Due to its design, it can effectively face wall edges and corners. It's not really circular like most robot vacuums on this list; it has a rather odd shape with a flat front. The VR7010 is fast, has great power, and does better work on laminates as it can reliably suck on the gaps. The only downside is that it has a shorter battery life of only 45 minutes on an average run.
Overall, it's still effective at keeping the entire house clean. It's smart and can detect steep drops. It also has a docking station to charge itself whenever it runs low. Although it's expensive, it can clean the edges like a breeze.
1 people added this to their wishlist
Best for battery life and ease of use
Price from SGD299.00
If you want a robot vacuum that's easy to use and has a long battery life, we recommend the Philips SmartPro Easy Robot Vacuum. For starters, it's the only robot that can continue its job for almost two hours non-stop.
This vacuum also has super simple commands through its remote controller. Although you can't have schedules as it doesn't have a phone app, it's still reliable as it is automated to clean the house for the entire day.
The Philips SmartPro Easy Robot Vacuum also has a thin profile, allowing it to clean under furniture easily. The only drawback this machine has is its charging time. It takes four hours to completely recharge it.
2 people added this to their wishlist
Best for households with pets – effective with dog hair
Price from SGD512.00
The first thing you should know about the Ecovacs DEEBOT 900 vacuum robot is that it is super quiet – the most silent of the bunch. This attribute makes sure no one is startled at home. Whether you have a baby to take care of or you have a dog as a companion, they won't be bothered.
The DEEBOT is one of the best vacuum cleaners here that effectively gets rid of hair. That's all thanks to its suction design and elevation that just won't entangle with strings or the likes. Plus, it can connect to your mobile device. You can control it remotely even when you're away from home.
One thing you might find annoying is that it's not great when it comes to climbing thick carpets or rugs. That's because it's very slim, but it can go under a lot of furniture. If you don't have a lot or carpets lying around, and you want a more quiet cleaning session, buying the DEEBOT is a wise choice.
2 people added this to their wishlist
Best for multiple room navigation – worth the money
Price from SGD619.80
First and foremost, this is the champion when it comes to energy. It's the only vacuum robot on this list that can probably clean the entire house on a single charge. The Xiaomi Mi Roborock Vacuum Cleaner 2 can continue working straight for almost three hours. Also, surprisingly, it is also super smart and can follow your directions via smartphone.
That is why we dubbed it best for houses with multiple rooms as it cleans in a very systematic way. It's not the type that suddenly gets stuck or lost. It can return to its charging station without any issue, so you'll rarely have to pick it up. The only time that you might have to move it yourself is if you want it to clean the second floor or elevations it can't climb.
To be honest, we have to say this robotic vacuum cleaner is the best all-rounder on our list. When you connect it to your phone, you can schedule its cleaning time, change its mode and settings, and you can even locate it in real-time. It also has a clean look that adds additional aesthetics to your home.
7 people added this to their wishlist
Best for hardwood floors
Price from SGD240.00
Last on our list is more of a super cleaner. It uses ultraviolet technology to kill germs wherever it goes. Bacteria and fungus usually stays and grows in areas that are prone to dampness. So it's an excellent choice if your floor is made out of hardwood or any type of wood-based floors.
The Aztech VC3000 can also climb small elevations and smart enough to avoid cliffs. The only concern about it is its navigation. It usually gets stuck from time to time. So you'll have to manually assist it, especially if your house has a lot of corners or furniture.
However, it's got strong suction, and it's easy to use. You can control it using its dedicated remote and schedule its cleaning hours, which isn't common for robots that can't connect to a smartphone. It does the job well and cleans the house, but it does need human intervention more often than the other products here. If that's something you're okay with, the VC3000 is a good purchase.
1 people added this to their wishlist
---
How to Choose a Robot Vacuum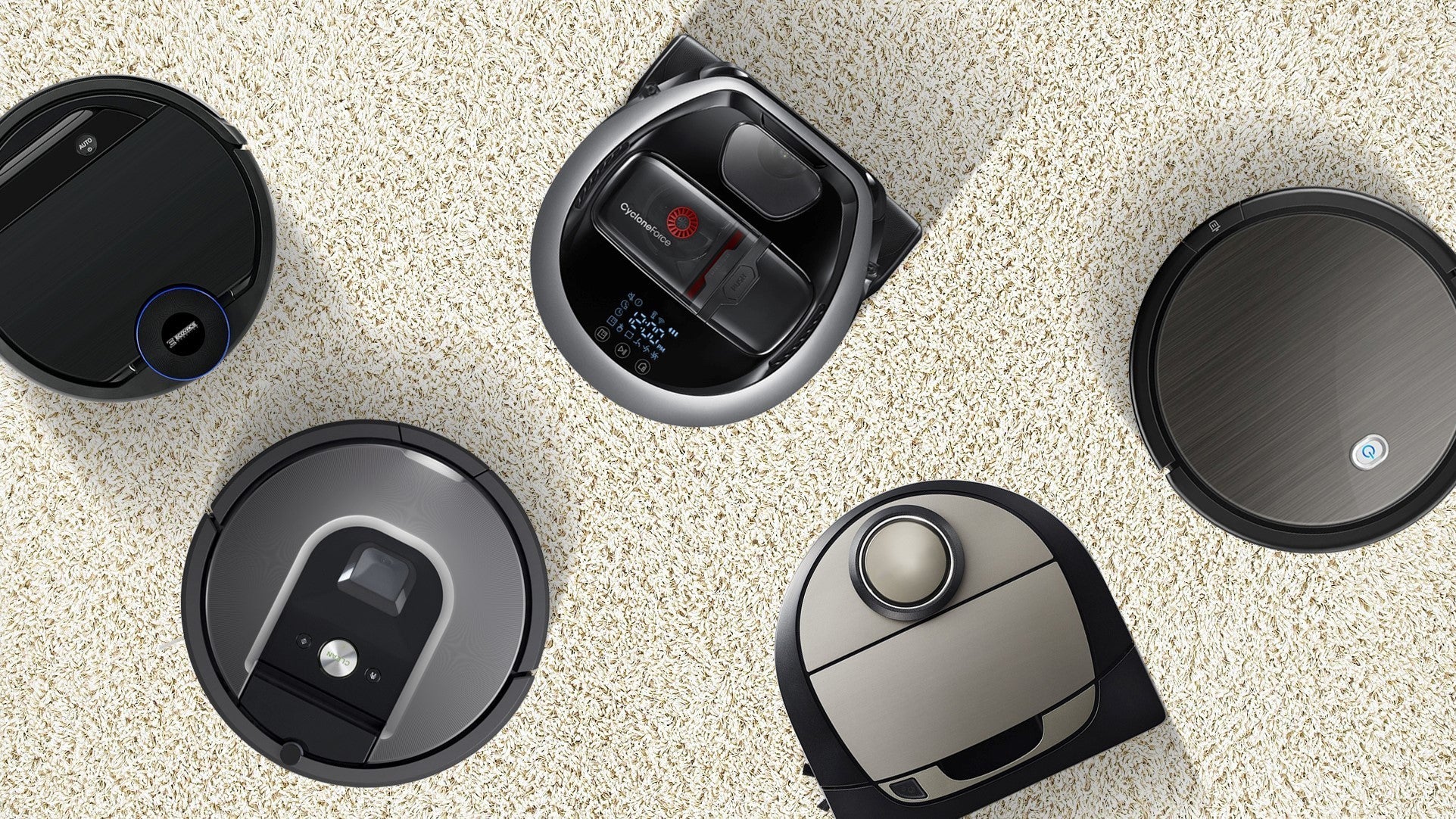 We've provided you with a list of the best robot vacuums available in the market today. But if you're still having a difficult time choosing which robot vacuum should you buy, don't worry as we've prepared this section just for that. We've added a few key factors to consider when purchasing one to make sure you won't regret your decision.
Smart or Not?
For starters, consider if you truly need a smart robot vacuum. If you live in a studio-type apartment where there are no elevations and bedrooms, it might be unnecessary. Smart vacuums are best for larger homes with a lot of turns and rooms while regular robot vacuums clean just as well if it's only a single room. Smart robot vacuums are also more expensive, but they do provide you with remote features such as scheduled and specific-location cleaning through a smartphone.
Battery Life and Charging Speed
Next thing you should consider is the machine's battery life. Shorter energy capacity doesn't always mean it's bad, especially if it has a docking station for it to charge itself. The best benefit of longer battery life is that it can take on larger spaces faster. That means if you want a quick clean, you might want to opt for a vacuum with longer battery life. If you don't mind taking it a couple of runs before cleaning the entire house, shorter battery life will do great.
Suction Power and Noise
The more suction it has, the louder it will be. Although some vacuum bots are more efficient at keeping the noise down while maintaining the power-up, they are quite pricey. But as rule of thumb, stronger suction equals noise. Consider which one is more important for you. If you have a baby at home, it would be best to have a machine that's quiet. But if you don't have a baby, and you have carpets around, and you don't mind the sound, opt for a machine that has powerful vacuum powers.
---
Conclusion
Although robot vacuums are quite an expensive cleaning item, they're an exceptional investment that will help you keep the floor sparkly clean for years. But if you think about it, paying once for years of sweeping-free living is practical as it saves you time and energy.
Disclaimer: The pricing shown is just a good indication of how much these products are worth. The prices could change based on the e-commerce promotions that are going on. If some of the products are not available, do email us at [email protected] Thank you!