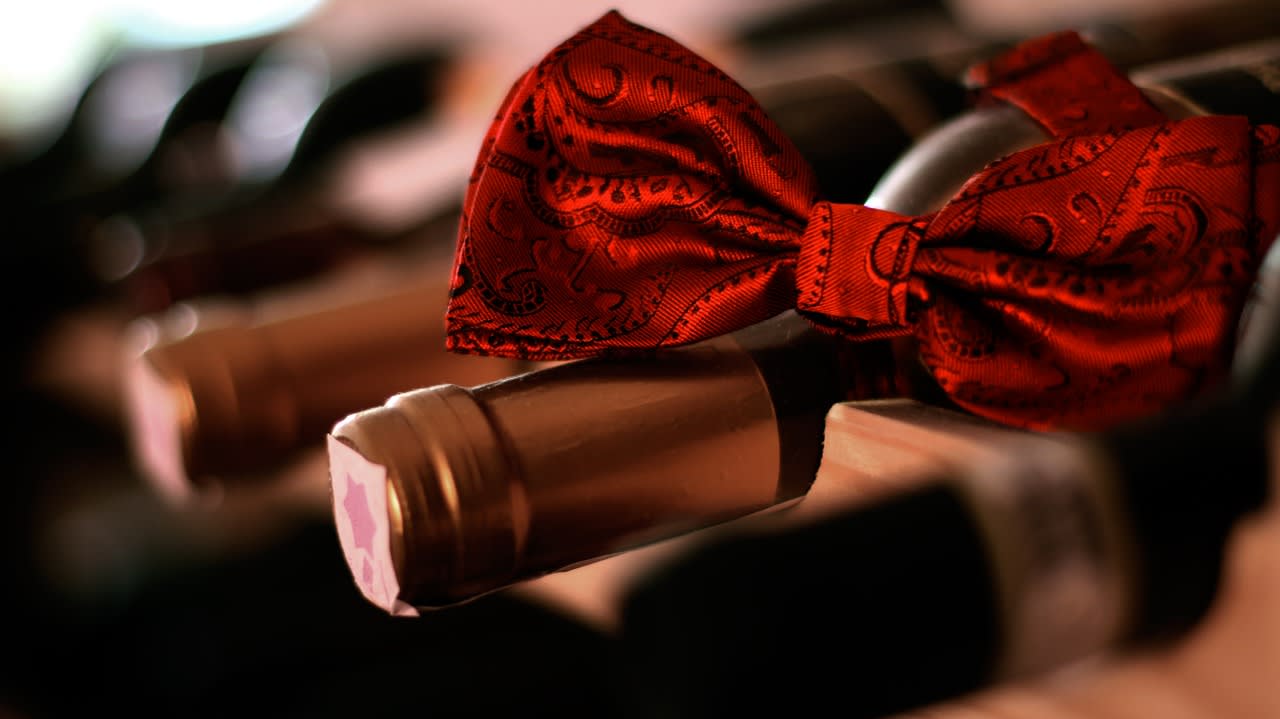 Alcoholic beverages have been with us since 2000 BC – yeah, we've enjoyed its company for a long, long time. These drinks are often a symbol of celebration and fun, and sometimes they even exist to help forget problems temporarily. However, one in particular that has truly gained an excellent reputation is wine. According to Ernest Hemmingway, it's one of the most civilized and perfected things we have today.
Think about it, each bottle of wine has a story, a number (age), a unique taste and smell, it has a life of its own. No wonder it's always a memorable experience when you drink one – whether you've liked it or not. If you're one of us, who loves pounded grape juice, having a proper wine cellar is a worthwhile investment to keep its quality at its finest.
Best small space-saving wine cellar
Price from SGD115.00
The first one on our list is a 12-bottle wine chiller that's best suited for people who're living alone or the only oenophile in the family. The AZ-12C from Aerogaz is unquestionably an efficient appliance in general.
It has a low power consumption rate, similar to a standard electric fan's. And it doesn't produce a lot of noise (only at 30 dBA). Perhaps, the only thing that might be a concern is if you have a relatively larger collection as you can only store 12 bottles at a time.
If you're just a moderate drinker, someone who drinks a glass of wine once or twice a week, this wine cellar should be enough. But if you're more of a collector and fancy keeping bottles unopened for a long time, the AZ-12C might not be your best choice.
Best huge-storage wine cellar for restaurants and wine bars
Price from SGD2,686.00
Every classy restaurant in Singapore – or the whole world for that matter – offers wine. And most of the customers often appreciate a cold, quick-delivered glass of it the moment they sit down. If you plan on opening or expanding your restaurant, investing in a huge wine cellar is a must.
The Tecno SW180 can effortlessly contain a maximum of 200 480-liter bottles of wine. It has eight slide-out wooden panels to customize the arrangement according to your liking. Furthermore, It has a robust built and has an elegant black finish – making it compatible with almost any theme.
You can adjust its temperature at 5 to 22 degrees Celsius. This feature allows you to keep your wine ice-cold during operating hours and warmer when you close shop to save power. For its price and quality, you're getting more out of your money.
Best single-temperature wine cellar for collectors
Price from SGD7,275.00
Collecting wine isn't just about having the bottle and stacking them up. It's also about enhancing its flavor and value over time. To do that, you need to store it in a place where the conditions are ideal – it has to be humid, and the temperature should always be consistent. And there's no better place provides such conditions than the EuroCave V-PURE-L.
This wine cabinet can safely store 182 bottles. It has a single temperature setting at 9 to 15 degrees Celsius. And it remains it that way no matter how fluctuating the outside environment is. The V-PURE-L also maintains a very humid atmosphere to make sure none of the corks dry out. To make things even better, it has a powerful charcoal filter to keep things fresh and clean and a two-lock mechanism for better security.
If you have a lot of wines at home and you plan to make sure they're secured and maturing efficiently, this wine cellar is for you. It's far from being cheap, but it's not going to be a product that'll give you the slightest regret.
Best for the kitchen
Price from SGD289.00
Most families that aren't much into wine would certainly be satisfied placing a few bottles inside their refrigerator. However, for the household that appreciates it and uses it quite often, an allocated wine cellar is a must.
The Kadeka KSJ115EW is a little larger than our first product on this list and is capable of storing about 15 bottles. Although it's relatively pricier, it does provide two sweet upgrades. Firstly, it has a double layer of anti-ultraviolet tint for its glass doors. This feature makes sure that the temperature is stable even when sunlight will hit it during mornings and afternoons. Secondly, it has a humidity box that keeps the cork moist, which in turn matures the wine and preserves its quality.
Overall, this wine chiller is worth adding to any family's kitchen. It's durable, just the right size, and safely enhances your wine in style.
Best multi-purpose wine cellar – also ideal for beer
Price from SGD599.00
The Valenti VAW-47S is not just intended for wine bottles; it's more of a classy mini-fridge that you can also use for other beverages. The versatility is due to its accurate touchpad temperature control. It's not huge but should be sufficient enough for a newbie wine collector.
It has a 47 750-milliliter-bottle capacity, and it has a very sturdy body. Of course, since it looks pretty durable, it lacks some aesthetics. Nevertheless, it has three high-quality wooden shelves that allow you to stack any beverage – bottle or can.
If you love wine, but you'd also want to store some beer, other spirits, and even carbonated drinks, the VAW-47S is for you.
Best wine cellar with stainless-steel frame
Price from SGD1,685.80
If you want a wine cellar that's super robust, the Vintec V40SGES3 is for you. For starters, most of its body is made of stainless steel. Aside from that, its interior is made from the highest-quality materials such as premium aluminum. You can easily consider it as a tank.
The Vintec V40SGES3 weighs about 52 kilograms and can store up to 40 bottles of wine. It's quite heavy for its capacity, but the good part about that is that it's stable. It also has a very cool temperature setting of up to 6 degrees Celsius. If you happen to have a yacht, this one is the best wine cellar to place as it can endure the rough seas and corrosion.
It is, however, quite pricey for its capacity. But if you want a wine cellar that will last, you can put your money on the V40SGES3.
Best wine cellar with internal light
Price from SGD1,372.00
Another aesthetic wine cellar that will instantly grab anyone's attention is the Brandt CAV 80X. It has a modern but minimalistic design, but what makes it special is its internal lighting. Its door is also pretty durable as it's made from stainless steel with a UV-protected triple layer glass cover.
This wine cellar has a 46-bottle capacity, but it weighs just about 45 kilograms, making it quite portable compared to the others on this list. The shelves used are made from high-quality hardwood, so it's likely to last a lifetime, too.
If you want to add more beauty into your home while securing your wines, the Brandt CAV 80X is the perfect one for you.
Best for its aesthetic design
Price from SGD1,138.00
The last one on our list is, without a doubt, quite expensive for its capacity – which is just a maximum of 45 bottles. The Kadeka KA45WR is one of those wine cellars that are restaurant-grade. It has a charcoal filter, a stable temperature (adjustable), and provides a better atmosphere.
One thing that has made it a favorite among wine collectors is its luxurious exterior design. It has a stainless door and handle with six premium-grade wooded shelves that have a metallic front. In a nutshell, not only does it provide astonishing looks but also desirable functions.
If you have the money and you want an exclusive wine cellar for your collection, there is no better deal than the KA45WR.
---
How to Choose a Wine Cellar
Wine cellars come in all shapes and sizes. If you haven't tried buying one before, it may be very challenging as there as so many products to choose from. But luckily for you, we've listed what you need to check to make sure you buy the right wine cellar.
Size and Capacity
The first thing you want to keep in mind is the size of the wine cellar or its capacity. If you're new to collecting wine, it would be awful to go purchase a 40-bottle wine cellar right away. Choosing the size depends greatly on what you plan to do with your wine collection. If you love wine and drink it often, there's no need to buy a large one. However, if you plan on aging them and getting more as time goes by, then a larger wine cellar would be an excellent choice.
Temperature Control
Depending on your location, the temperature will have a huge role to play in properly aging your wine. It should be a consistent 12 to 18 degree Celsius. Some cellars provide an automation feature that locks at a certain temperature. So it will boost its cooling system when the place is hot and warm itself if it's too cold. This aspect only matters to people who plan on aging their wine, but if not, it's not a factor that you should deeply think about.
Energy Consumption
Wine cellars are quite tricky. Some of them consume very little energy but comes at a higher price. The general rule of thumb to help you directly with this is to buy those with energy-saving features when you plan on collecting wine as it is likely that you'll need them to run for the entire year.
---
Conclusion
Wine cellars are essential when it comes to storing wine properly. Without it, you may slowly degrade your wine's quality, which affects its taste and value in the long run. So if you have a wine collection, and you want to age and increase its value, buying a wine cellar is a must for you.
Disclaimer: The pricing shown is just a good indication of how much these products are worth. The prices could change based on the e-commerce promotions that are going on. If some of the products are not available, do email us at [email protected] Thank you!