Air pollution isn't just restricted to the outdoors; indoor air can be just as bad. This is especially true since indoor air can contain both large and tiny particles from pet dander to dust, smoke, allergens and bacteria.
Individuals who are regularly exposed to such pollutants might end up risking themselves with various health concerns, namely runny nose as well as headaches and fatigue. Fortunately, you can improve your indoor air quality by investing in a good air purifier.
Today, most air purifiers feature various technology systems to effectively clean the air. They purify eliminate indoor air pollutants with built-in filters such as HEPA and activated carbon.
That being said, below is a list of the best air purifiers in Singapore, with brands such as Cosmo, Dyson, Xiaomi & Sharp worth considering for your home and office.
Let's face it; we've abused and messed up our world. The air we breathe today isn't as clean as it was a century ago, especially in a city where cars are relentlessly running around. And to think about it, what's on the line here is our health. Somehow, we've all taken our lungs for granted.
If you want to change that and breathe cleaner air, it all starts with changing our practices and opting for eco-friendly products. But that's not going to take effect right away, so here's another solution – buy an air purifier. It's not only you that's going to enjoy the air but also your family.
Air purifier purposes
No matter how clean you think Singapore is, there's bound to be air in your house or space that needs purifying due to the amount of air pollution emitted from human activities. The highest contributors to air pollution include the burning of fossil fuels, mining, agricultural activities, exhaust from factories as well as vehicles and more.
By investing in an air purifier, you don't only clean and breathe fresh air, but you're helping yourself to achieve the following:
Lower risk of an asthma attack

Minimize pet odours

Eliminate allergens and dust

Remove smoke smell and secondhand cigarette smoke

Reduce the level of carbon dioxide

Remove bacteria
Especially with the novel coronavirus floating around Singapore, it's now or never that you get an air purifier. Here are our best picks that will help you stay healthy and improve your life.
More: Guide To Understanding Dehumidifiers & Our Top 10 Recommendations to Buy
---
Top Air Purifiers in Singapore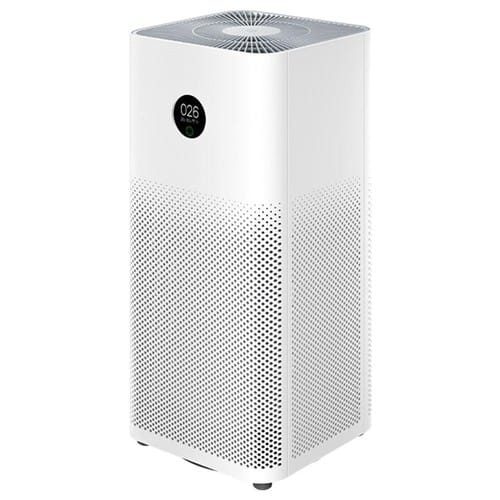 add_circle
easy-to-read display
add_circle
powerful HEPA filter
add_circle
quiet operation
remove_circle
Some users claimed that manual mode works better than auto mode
Designed with affordability in mind, the Xiaomi Mi Air Purifier Gen 3H boasts a sleek and minimalist design.
Features:
Its most prominent feature would be its design; with a circular OLED touchscreen display that has bright and dim modes, functioning to offer user control. This makes the display easy to read for viewing temperature status and room air quality data.
What also makes the purifier unique is that it utilises a 360° three-layer cylindrical HEPA filter and activated carbon filter that captures large and tiny particles efficiently at up to 99.97%.
Performance:
According to some user reviews, the air purifier is largely praised for its affordability, and is also given credit for its efficient HEPA filter and overall quiet operation.
Max coverage:

45m2

Min. noise level:

32dBa
---
More: Destroy Bacteria and Allergens with These 10 Best Air Purifiers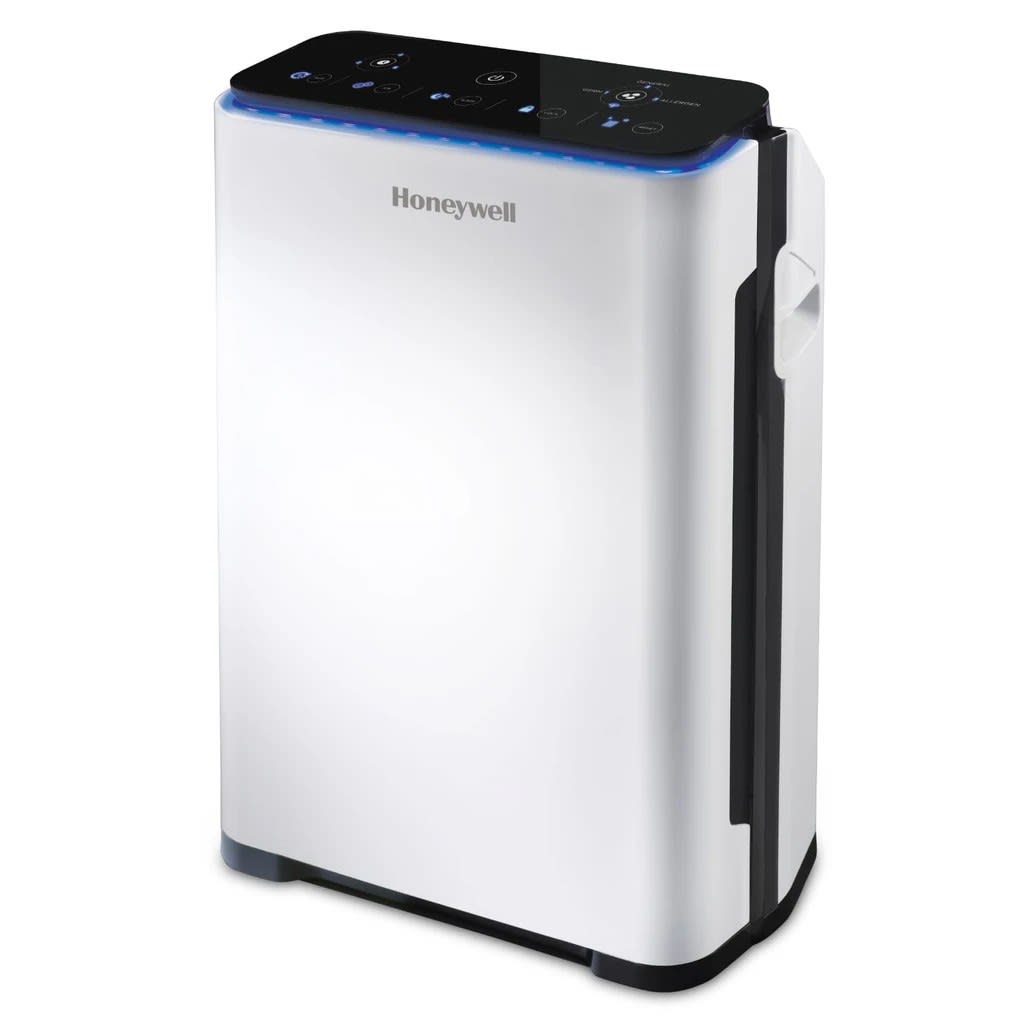 add_circle
has a powerful 4-stage filtration process
add_circle
suitable for large rooms
remove_circle
no remote control
No stranger to manufacturing air-care products, Honeywell is a highly sought-after brand for its good quality air purifiers. Here's a home air purifier from Honeywell worth considering.
Features:
The purifier keeps it simple with its user controls. It features user-friendly touch-sensitive buttons and a built-in air quality sensor with three colour-coded indicators: good (blue), fair (amber) and poor (red) air quality.
To ensure effectiveness of purification, it uses a 4-stage filtration designed to capture 99.97% of various allergens and particles ranging from dust to mould, pollen and pet dander. Suitable for large room up to 84m2, the purifier also offers 5 cleaning levels including general, germs, turbo, allergens and whisper- silent.
Performance:
Most user reviews praised the air purifier for its easy-to-use operation, coupled with the effective filtration process that helps even the allergy sufferers.
Max coverage:

84m2

Min. noise level:

45dBa
---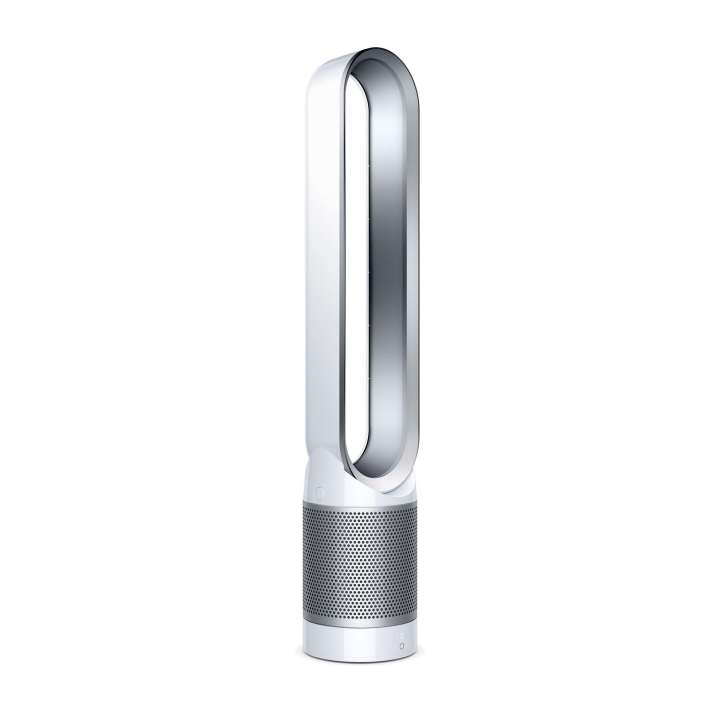 add_circle
Powerful HEPA filter
add_circle
Option to have uninterrupted purified airflow
add_circle
Easy to move around
Suffering from allergy reactions due to dust and pollen? You might want to consider the Pure Cool TP00 from Dyson.
Features:
It boasts a 360° Glass HEPA filter capable of capturing tiny particles from every angle as well as removing up to 99.95% of airborne allergens and pollutants.
Aside from that, star highlights include Dyson's own Air Multiplier technology which optimises the purifier for smoother purified airflow without interruption. Moreover, the minimalist tower design is both space-saving and can be easily moved around from one room to another.
Performance:
Users have pointed out in their reviews that this Dyson model is easy to setup. Others also do love that this air purifier is lightweight, as well as encompasses a neat and clean design.
Max coverage:

30m2

Min. noise level:

62dBa
---
More: These 7 Best Affordable Air Purifiers Are Nothing But Value For Money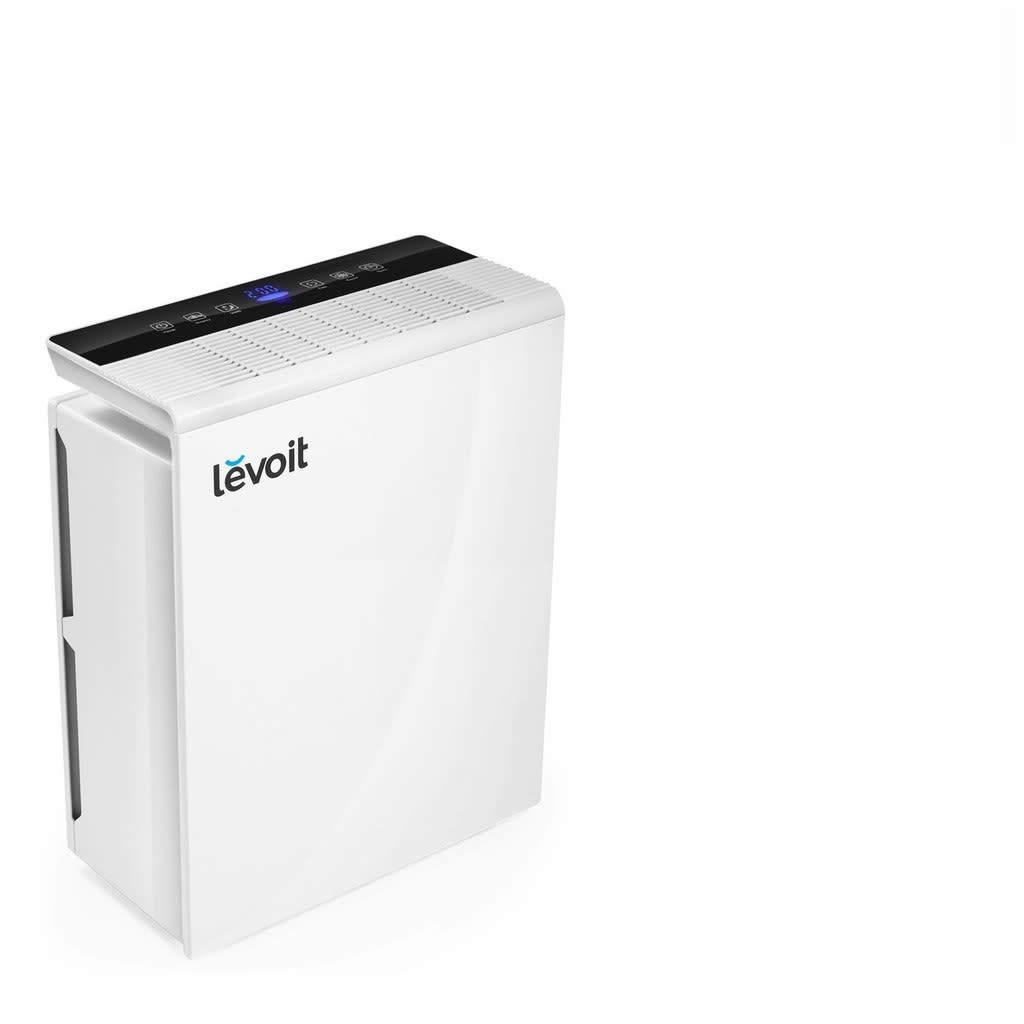 add_circle
Reasonable price
add_circle
uses both H13 True HEPA filter & activated carbon filter
Looking for a reasonably-priced air purifier? The US-based Levoit offers a good value for the features and quality you get in the Levoit Air Purifier LV-PUR131.
Features:
Capable of purifying indoor air quality of up to 322 square foot rooms, the purifier uses the H13 True HEPA filter. Said filter is an activated carbon filter which works to effectively capture common odours such as cigarette smoke and cooking smells. It also traps airborne pollutants such as dust and bacteria of up to 0.3 microns in size.
The Levoit LV-PUR131 also operates quietly, making it suitable to be used in the bedroom while sleeping. Further supporting that is the air purifier's smart auto mode which automatically adjusts the fan speed according to the surrounding air quality.
Performance:
In several reviews, this Levoit air purifier is praised for its effective air-cleaning performance and quiet operation.
Max coverage:

30m2

Min. noise level:

52dB

a
---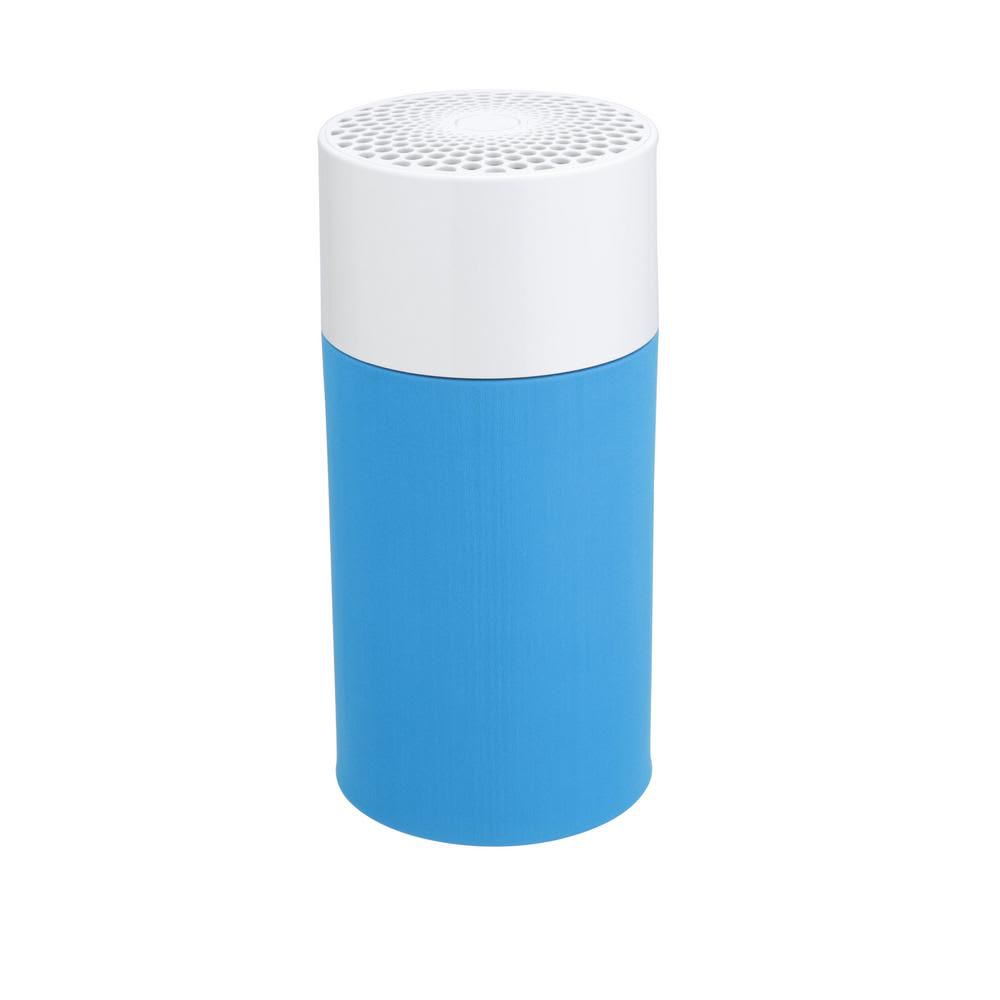 add_circle
Compact design
add_circle
filter large particles, airborne particles & household odours
remove_circle
Not suitable for large rooms
First things first, the Blueair Blue Pure 411's compact design makes it easier to move around the home.
Features:
It uses a three-part filtration system with the first layer designed to capture large particles such as pet hair and dust. The rest of the filters, coupled with activated carbon, helps to eliminate household odours and airborne particles.
Operating the air purifier is pretty simple and straightforward but you have to make do with its lack of extra features such as auto and smart settings. Additionally, the purifier is also rated "Quiet Mark" by the Noise Abatement Society (NAS), where you can enjoy reasonably quiet operation.
Performance:
In some reviews, this air purifier is praised for its streamlined operation, low power consumption and that it runs relatively quiet.
Max coverage:

14.9m2

Min. noise level:

17

dBa
---
More: 12 HEPA Air Purifiers for a Cleaner and More Hygienic Environment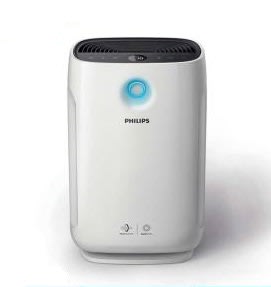 add_circle
Powerful three-stage filtration
add_circle
sleep mode operates quietly, large coverage
remove_circle
No advanced technology features
Nothing fancy, just sleek and practical design from Philips Series 2000 model AC2887/30.
Features:
Suitable for bedrooms of up to 79m2 in size, the Philips Air Purifier AC2887/30 comes equipped with a three-stage filtration process. This includes a pre-filter, activated carbon and HEPA filter for trapping large particles like pet dander but also household odours, germs and allergens up to 99.9%.
Users can look forward to both auto and sleep modes, with the latter operating whisper-quiet at 20.5dba. For the former, you can select 3 different auto settings including General, Allergen or bacteria & virus mode based on your respective preference.
Performance:
Effectiveness is this Philips air purifier's best attribute according to most user reviews, particularly on its three-stage filtration system.
Max coverage:

79m2

Min. noise level:

20.5

dBa
---
More: The 8 Best Air Purifiers That'll Get Rid of Dusts Like a Dream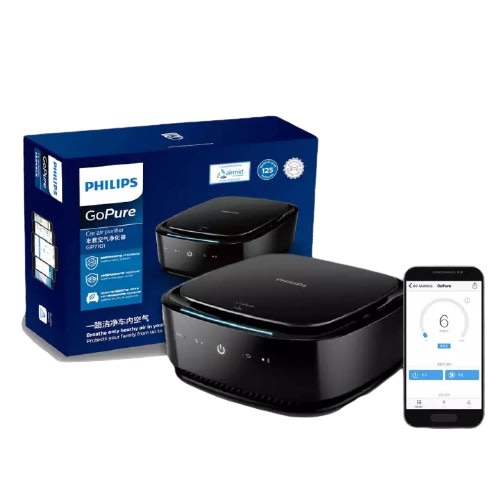 add_circle
Portable design
add_circle
multiple filtration system
Breathe easy and enjoy cleaner air while driving your car with the ultra-compact Philips GoPure 7101 air purifier.
Features:
Weighing at just 1.12 kg, this car air purifier uses the Airmid-certified filter which is capable of removing up to 90% of airborne allergens. It can also filter PM2.5 fine particles and even toxic gases like car exhaust fumes.
Moreover, you can also track both real-time indoor and outdoor air quality by downloading the Air Matters app on your smartphone. It's easy to install into your car. Simply mount it on the armrest or at the back of the headrest and you're good to go.
Performance:
While this isn't a cheap device for a small purifier, reviewers are generally pleased and gave praises which includes the immediate effectiveness of the car air purifier.
Max coverage:

8.06m2

Min. noise level:

55dBa
---
More: 10 Best Air Purifiers To Avoid an Asthma Attack!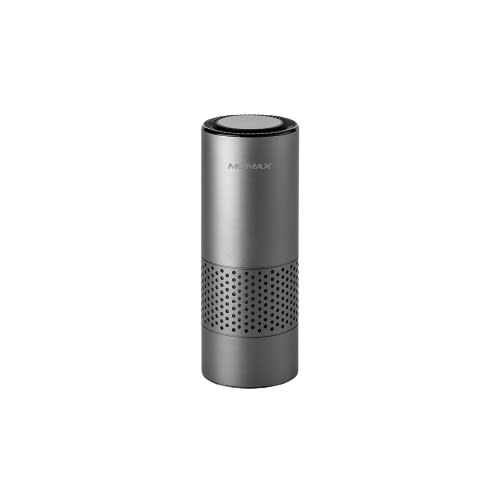 add_circle
Lightweight & portable
add_circle
capable of filtering airborne particles & odours
add_circle
quiet operation
remove_circle
Fairly small coverage area
If you are looking for a starter, cheap air purifier, here's one for you: Momax AP5E Pure 360 Go Portable Smart Air Purifier.
Features:
This is a light and compact air purifier to save you a lot of space. It purifies the air using the combination of H11 HEPA and activated carbon filters to eliminate up to 95% of airborne particles and odours.
The air purifier's noise level is both soft and quiet, with a max rating of 39dB; almost equivalent to a typical library environment. As for the coverage, it is most effective up to 8m3 (2 metres) so it's not suitable for larger areas.
Performance:
Despite its size, users love the overall quiet operation upon using the Momax air purifier. For the price, it's a good portable air purifier that's also suitable for cars.
Max coverage:

4m2

Min. noise level:

39dBa
---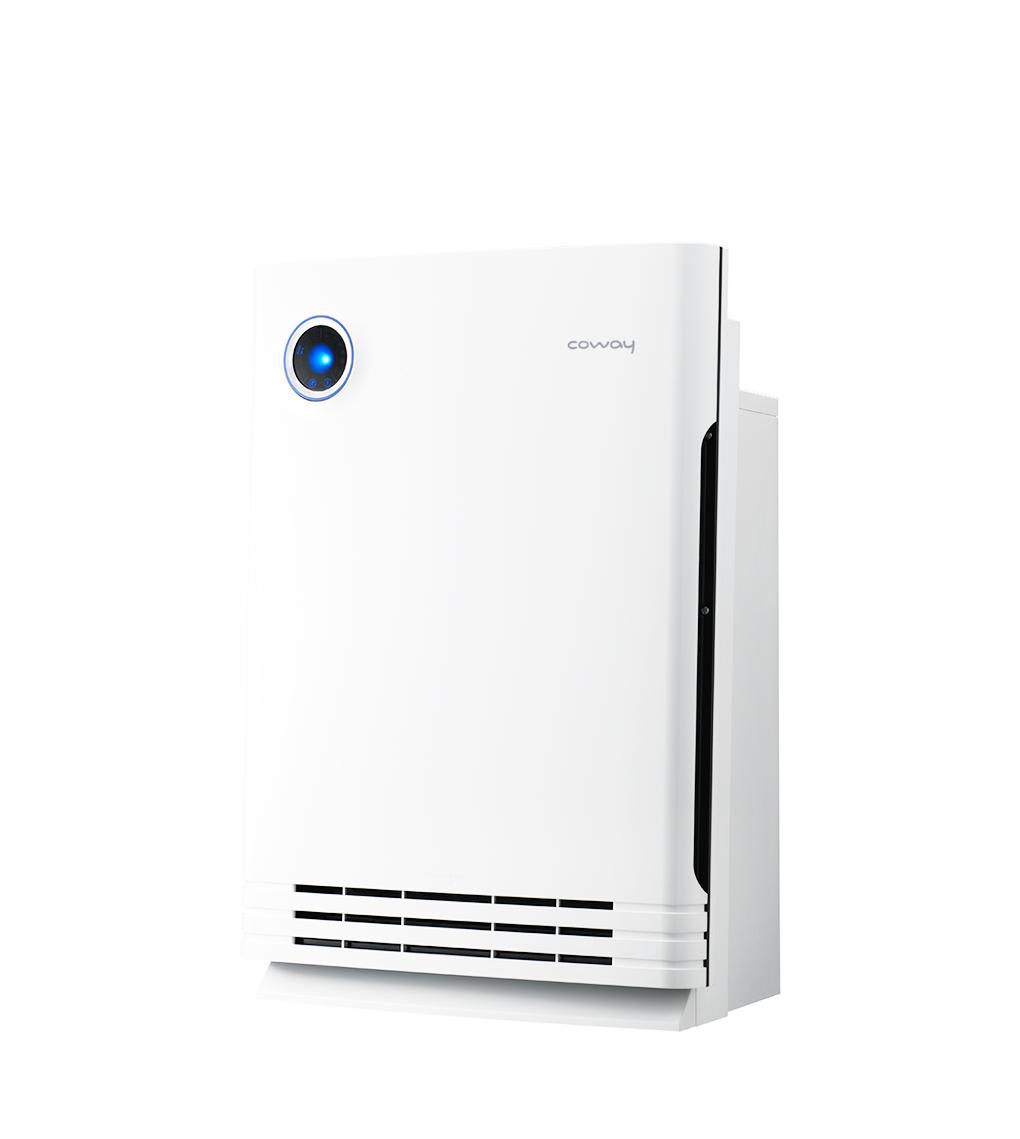 add_circle
Uses an advanced 6-part filtration process
add_circle
adjustable 5-level fan speeds
add_circle
quiet operation
remove_circle
Bulky design
Although it comes with an above-average price, the Coway AP-1511FHE is packed with loads of advanced features, making it a great addition to your living space.
Features:
It boasts a six-part filtration process from the pre-filter to cataylst and advanced deodorisation filters. The catalyst filter particularly comes in handy for removing smells, odours and cigarette smoke. It also has four colour-coded indicators on the front display to let you monitor the level of air quality.
The purifier has a coverage of up to 50m2 area and adjustable 5-level fan speeds. A big downside to this air purifier is its bulky weight at 12 kg, where it can be burdensome for those who like to move the air purifier around.
Performance:
According to some user reviews, their love extends to its well-built design as well as the advanced filtration system which is effective immediately upon start up.
Max coverage:

50m2

Min. noise level:

20dBa
---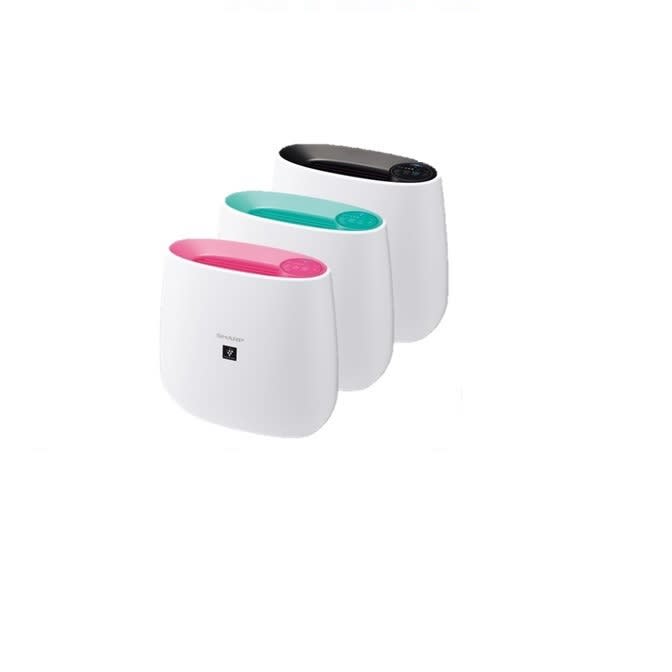 add_circle
Lightweight & portable
add_circle
capable of filtering airborne particles & odours
add_circle
quiet operation
remove_circle
Fairly small coverage area
Now, the seasonal haze is never welcome. And what's more is that we now make sure that our home is filled with clean air especially with virus like COVID-19 around. So for these concerns, Sharp's Plasmacluster Air Purifier FP-J30E is here to the rescue!
Features:
It may not look like it, but the Sharp FPJ30LA ranks as one of the best air purifier to fight off haze thanks to its special function to deter haze. Its haze mode effectively fumes in haze particles and releases them as purified air after.
Working together with a HEPA filter and its high-performance filters, the purifier is just as effective in capturing airborne dust particles, mould, odour and more.
Performance:
Compared to many other established air purifier brands, this is one of the cheapest around, and is also commonly ranked as one of the most value-for-money air cleaner. The only downside is its small-to-medium area of around 22.9m2.
Max coverage:

22.9m2

Min. noise level:

23dBa
---
---
What are the best air purifier brands?
Just like any other electric devices, there are many different brands of air purifiers you can find on both online and in stores. To make it easier for your buying choice, we have compiled a quick review list of the best air purifier brands available in Singapore.
1) Dyson
The name "Dyson" needs no introduction, given its popular innovations in manufacturing high-quality bladeless fans and vacuum cleaners. Not to be left out are their Dyson Pure Cool air purifiers. They are known for their signature minimalist tower design that feature highlights like the 360° Glass HEPA H13 filtration system and the brand's patented Air multiplier technology.
2) Honeywell
The US-based Honeywell has an illustrious history stretching over 100 years ago, with its multiple expertise that include everything from home security to lighting, heating & cooling as well as home air quality.
For the latter, they have a wide range of quality air purifiers with features like True HEPA filter, activated carbon pre-filter and even has an ENERGY STAR qualified status. The latter allows you to use the air purifier with less energy consumption and helps to save your electricity bill in the long run.
3) Coway
This brand specialises in water and air purity since 1989, with the latter offering various types of air purifiers based on your respective room sizes from 15m2 up to 97.1m2. Some of their noteworthy technologies include the brand's Green HEPA filtration system. They are capable of minimising 99.99% of fine particles as tiny as 0.01 micron ranging from mould to pollen and dust.
4) Philips
Philips' range of Air Care products covers everything from home to car air purifiers. Designed with simplicity and practicality in mind, their air purifiers are easy to use and have different features. The list includes HEPA and active carbon filters, real-time smart auto purification and a colour-coded indicator that displays the level of your indoor air quality.
5) Levoit
Based in the US, Levoit specialises in air purifiers, humidifiers and salt lamps. Their air purifiers are sleek and practical, with essential features from HEPA filter & activated carbon to adjustable speed settings. Several models also come with smart auto mode and colour-coded air quality indicator illuminated on the LED display.
The Benefits of Air Purifiers
Having an air purifier gives you a number of benefits for your health and living experience. And we're going to discuss them one by one to give you an idea of what you'll be getting out of these machines.
Cleaner Air
The first one is pretty obvious. The air around you will be cleaner, which means dust, allergens, and other harmful particles will be gone for good. This benefit can't be attained by normal cleaning or air-conditioning.

More: Have a More Inviting Home with These 6 Aroma Diffusers
Healthier Respiratory System
With less dust, toxins, and pathogens to inhale, you'll significantly reduce the chances of getting respiratory diseases and airborne infections. Furthermore, you'll also breathe easier, similar to what you experience when you go on a nature hike.
Improved Air Circulation
Proper air circulation discourages mold spore buildup. So aside from keeping your body healthy, your home will also be free from fungi that might deteriorate your furniture and wooden walls.
Less Dust on Furniture
Since air purifiers suck in dust almost 24/7, you'll notice a huge decrease in dust accumulation on your furniture. That means you won't need to clean them as often as you used to.
No Bad Odor
Air purifiers are also able to pick up odor through carbon filtration. Whenever you cook, use strong perfumes, or even fart, the odor will be gone in no time with these machines around. What used to take an hour to deal with now just takes a few seconds to a couple of minutes.
No More Allergies
Aside from dust and pathogens, air purifiers are also able to catch pollens and pet hair. With homes free from these nasties, you'll enjoy a sneezeless day every day.
---
How to Choose the Right Air Purifier for You
Choosing the right air purifier for your home isn't that hard. However, it can be quite challenging to choose which one is best for you with so many options available. If you want to purchase without any regrets, better read this quick guide to help you get the best one for you.
Main Purpose
The first thing you need to consider when buying an air purifier is "why." Why do you have to buy one? Air purifiers are not a necessity for everyone. Some live an exceptionally healthy life without it. However, it doesn't mean they're useless.
If you need one because you have allergies that are easily triggered by dust or pollens, it's best to invest in a heavy-duty machine. But if you only need one to get rid of certain odours, opting for any of the air purifiers above should get the job done. Another solid reason why an air purifier is a must-have is when a baby is around and living in the city.
Coverage
The next thing you need to put in mind is the machine's coverage. The bigger the air purifier, the more air it can filter out. If you live in a huge house and you want to clean all the air inside it, then go for a machine like the Honeywell 18400. However, if you're in an apartment, opting for a smaller one should do the trick for you. There's no need to buy a huge air purifier if you're living alone in a studio-type apartment.
Power Consumption and Noise
Lastly, think about its placement and noise level. Do you need to use it every hour of the day? If so, although it might be tempting to buy a bigger machine for the job, it could also disturb you in your sleep. It might be best to get a medium-sized or small air purifier and turn it on all day as its less noisy and doesn't require that much electricity.
---
Conclusion
Air purifiers are one of the best home appliances you can buy for the family. Although it's not essential, it does provide a lot of benefits. It can keep everyone healthy and make them less prone to contagious viral infections.