There are many reasons why households today need air purifiers. It creates comfort for families with pregnant mothers, elderly grandparents, little ones or pets. Plus, it is useful during certain seasons of the year. A few to mention are hot, humid weather as well as haze seasons. People also purchase air purifiers due to allergies or eczema.
Whatever the purpose may be, it is wise to invest in air purifiers for a healthy and safe well-being. However, many air purifiers in the market today are expensive and might not meet what buyers are looking for.
Considering the different reasons individuals may have, below are some recommended air purifiers that will give you comfortable, fresh air and at the same time, save your money!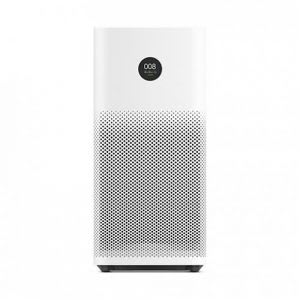 A good air purifier is usually quiet and has a low power consumption, resulting in it being cost efficient. The Xiaomi Air Purifier 2S includes that feature together with the Ultimate Triple-layered Filter. This is helpful especially in hazy weather where the 3-layer filter helps to remove 99.99% of PM2.5 particles.
These particles cause the air to appear hazy and reduce visibility when levels are higher than usual. In other words, this could be harmful. Other features in this air purifier are OLED Digital Display, Smartphone App Control, and flexible working modes.
---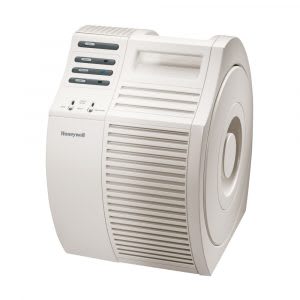 When it comes to air freshness and purity, the True HEPA feature increases the level of true comfort! True HEPA compared to usual HEPA features captures up to 99.97% of particles as tiny as 0.3 microns. This includes a wide variety of allergens and odours.
In general, True HEPA air purifiers don't come cheap as well. However, Honeywell HA170E makes the impossible, possible! This true HEPA air purifier cleans the air five times per hour for common bedroom sizes of 200 s.f. Additionally, it is portable and has an electronic filter change reminder which is perfect for busy individuals!
---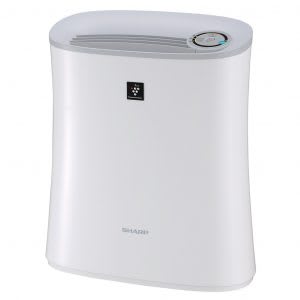 We recommend the Sharp Plasmacluster Air Purifiers FP-F30E-A for dust, due to its combination of Plasmacluster Technology and 3 Steps Dust Collection System. This purifier mainly removes, collects and captures airborne dust, viruses and odour particles.
Furthermore, this air purifier has a haze mode feature which assists in collecting haze particles and keeping the air clean and fresh! Other features include sleep mode that introduces silence and comfort simultaneously.
---
Great news for pet lovers! Apart from being able to capture dust, airborne particles, and odour, the Panasonic F-Pxl45A is suitable for pet dander which includes dandruff. This is especially vital if there are children or elderly individuals at home.
Keeping your home safe and comfortable is essential. As pollutants appear everywhere, this air purifier has dual function, and a side and front airflow which helps to capture and remove nearly invisible pollutants. On top of that, it comes with the HEPA Composite Filter, ECONAVI and Nanoe features.
---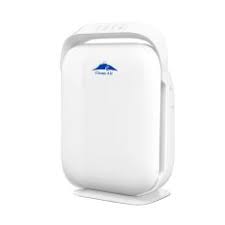 Keeping allergies away is easy with this Premium Air Purifier Clean Air AP-888! What's special is that this air purifier owns a unique air intake design. This design enables pollutants to enter from most sides of the device, ensuring fresh air spreads across the room.
It comes with True HEPA 99.97% filtration rate and 5 different purification levels to ease up allergies and eczema. Other beneficial features to look out for in the Premium Air Purifier Clean Air AP-888 is the Turbo Speed function, Air Pollution Sensor, Negative Ion Plasma and Ultraviolet germicidal lamp.
---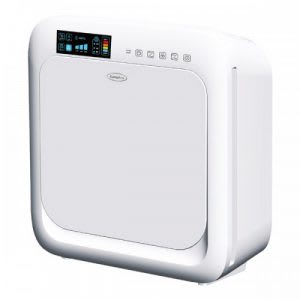 The EPU 3300T Air Purifier is capable of removing numerous particles including mould and fungi. These particles live in many areas of the building, especially in dark and damp places. The health effects of having mould present can be hazardous and cause allergic reactions, as well as respiratory problems. Hence, the EPU 3300T Air Purifier covers up to 30sqm and features True HEPA technology, helping to remove PM 2.5 and 0.1 µm particles.
On top of that, it assists in removing up to 99% of respiratory bacteria and has a 6-step air purification system. At such affordability, protecting your family from health hazards makes responsibility possible!
---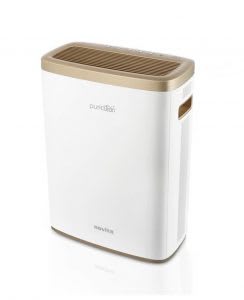 If you're looking for an affordable room air purifier that covers most pollutants and gives you absolute air quality control, the Novita Nap-811i with PuriPRO Filtration System is your best buy! The main highlight feature of this purifier is its clean air delivery rate (CADR) of PM 2.5 smoke, as well as its filtration system that eliminates more than 99.9% of pollutants ranging from PM 10 respiratory suspended particulates to airborne bacteria, yeast, and mould.
In addition, the Nap-811i produces a cleanroom standard of up to Class ISO 5. In layman terms, this means that the cleanliness rate produced is similar to that which can be found in spaces producing injectable medicines for procedures and surgeries.
Other features of the Novita Nap-811i includes negative ions, an air quality particle sensor, 3 program modes (auto, turbo, and silent) and a 5-fan speed system with a coverage area of 52m sq.
More: 8 Best Air Purifiers You'll Want to Consider for Cleaner Air
---