One of the most important aspects of photography is lighting. Without controlling it, you're unable to depict the mood, vibrancy of color, and the texture of your images. And that's why a ring light is one of the most essential tools you need to start being good at photography or videography.
Whether you're a hobbyist who just loves to do vlogs or a professional who needs to take stunning photos all the time, there's a ring light for you on this list.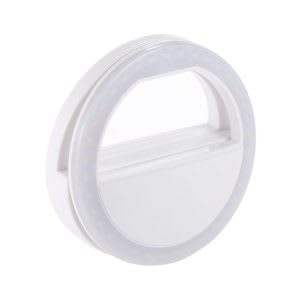 First on our list is the cheapest of the bunch, and it's what we recommend for beginners who've never tried a ring light in their life. It's a clip-on device and can be attached to almost any new-generation smartphone.
The light it provides is decent at best. It's also easy to use and doesn't have a hard grip when attached, making your phone safe from scratches. The only thing though is it quickly runs out of power and its plastic body looks and feels super cheap. But then again, it's only SGD 8.00, so it's a perfect try product for newbies.
---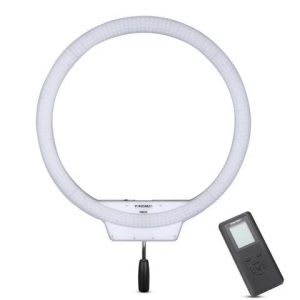 The Yongnuo YN608 is perfect if you love broadcasting live videos for social media. With this ring light, you can work on your computer for hours without stressing your eyes out. That's all thanks to its blue light filtering soft-light panel technology.
This ring has a huge 19.6-inch diameter, so light is evenly spread out, giving you that non-glary look that your viewers will appreciate. Also, you can adjust the brightness and temperature from 3200K to 5500K with the remote control.
---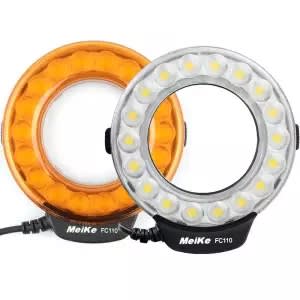 If you're a professional photographer who's trying to score that shadow-free illumination shot, then you'll need the Meike FC110. This ring light requires a DSLR camera, and it's easy to install. Thanks to its eight-adapter rings, it can fit with a lot of brands like Canon, Nikon, Olympus, Pentax, and Samsung cameras.
The flash can travel up to two meters and has a 3200K temperature colour ring cap so you can get warmer tones. Aside from that, it has seven brightness levels you can select from.
---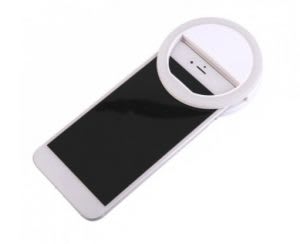 Next on our list is more of an improved variation of the first product. It's also a generic ring light designed for phones. However, this one has a firmer grip allowing it to be attached on laptops as well. To make it even better, it has three light settings. You can choose between high, middle, and low. If you want a sturdier one but twice the price of our first product, then this one is for you.
---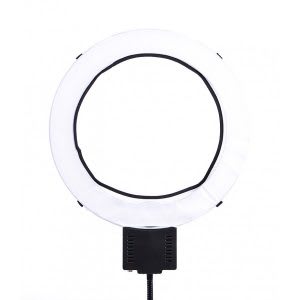 If you want to level up your game and focus on producing quality videos that are sure to become popular on YouTube, then the Nanguang Fluorescent Ringlight NG-65C is for you. For starters, it's quite bulky but provides natural, constant daylight (5500k) lighting. This lighting level is perfect for YouTube as it provides a more relatable and comfortable background.
The NG-65C ring light has a bendable gooseneck, which is ideal for easily changing the lighting angle when needed. And with its removable diffuser cloth, you can be creative at adjusting the level of lighting softness you want to show.
---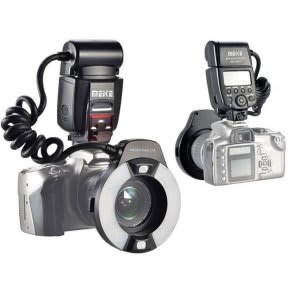 Next on our list is the most ideal equipment for photographers who are into macro photography, the Meike MK-14EXT i-TTL. With the help of this ring light's additional flash, you can capture small items and put them into larger than life size.
It can be attached to almost any DSLR camera. That's because it has a 40.5mm, 52mm, 55mm, 58mm, 62mm, 67mm, 72mm, and a 77mm adapter ring, making it virtually possible for every size. Aside from its versatile compatibility, it has seven lighting levels to choose from, so you're not just stuck with macro lighting.
Overall, it provides you with all the lighting needs to improve your macro photography. With new batteries installed, it should allow you to take about 100-800 shots depending on your settings. Furthermore, if you need to take videos, it can still do the job for you as it has a constant lighting setting.
---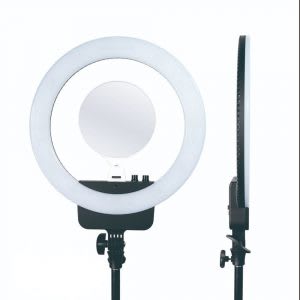 If you love live streaming, then you need a super reliable ring light, and when it comes to that, we recommend the Nanguang Venus CN-V29C. For starters, it has a very wide ring, spreading the light to provide a softer vibrant look. Having that feature allows you to eliminate shadows with ease, which is vital and gives that professional look when live streaming videos. Plus, it only requires 29W to work.
The CN-V29C also has great warmth range from 3200K to 5600K, allowing you to set the mood without customizing too many tools. But the best thing about it is that it comes with a smartphone adapter. You can easily attach your phone to the adapter and place it behind the ring light properly.
---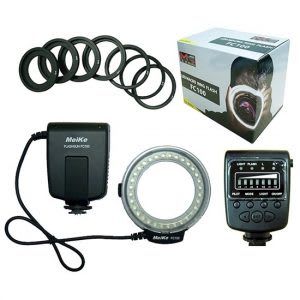 Some photographers out there are only focused on one thing, making money. And one of the most efficient ways to do that is through product photography. And when it comes to that, nothing can beat the Meike FC100 Macro LED Ring Light in terms of quality and value. It's similar to the Meike MK-14EXT i-TTL, but it's just intended for product macro photography.
The most important thing when it comes to shooting items is complete shadow elimination. And with this ring light, you're guaranteed to have that on every shot. Plus, it only costs you SGD 50.00, which is only one-third the price of the Meike MK-14EXT i-TTL.
---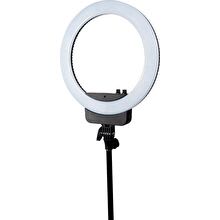 Now last on our list isn't really for photography or that kind of thing, the last one is for aiding makeup artist give their clients the best makeup possible, the Nanguang Venus Bi-Color. With this ring light, you are able to control its brightness accurately as it doesn't have levels – you can go from 0% to 100% with ease.
This feature allows artists to find just the right makeup to create the most beautiful face under a certain light. It's also easy to set up, and it can also be used for photography as well. It also has a phone adapter, making it ideal for artists who want to record their work and vlog.
---
Disclaimer: The pricing shown is just a good indication of how much these products are worth. The prices could change based on the e-commerce promotions that are going on. If some of the products are not available, do email us at [email protected] Thank you!