Gone are the days when projectors are a luxury. In fact, nowadays, people are looking to replace televisions with projectors, as the latter has been getting more and more affordable recently.
Today, we're reviewing the DazzleView Projector, which promises 4K Native Full HD and auto obstacle avoidance. Here's what we think about it!
---
DazzleView 4K Projector Specifications
Resolution

: Full HD LCD native 1920x1080p, 4K

Brightness

: 15000 standard Lumens (650 ANSI lumens)

Memory

: 2GB RAM + 32G ROM 

Operating System:

Android 9.0

Connectivity

: Dual-band 2.4G + 5G Wifi 

Power consumption

: Less than 95W

Keystone correction

: Fully automatic in four directions, focus adjustment, trapezoidal adjustment
---
Design
The DazzleView Projector boasts a sleek and modern design, making it not only a sleek entertainment device but also a stylish addition to any room. While it's not the most compact projector, its minimalist design ensures that it is able to fit seamlessly into various spaces,  from cosy living rooms to spacious home theatres.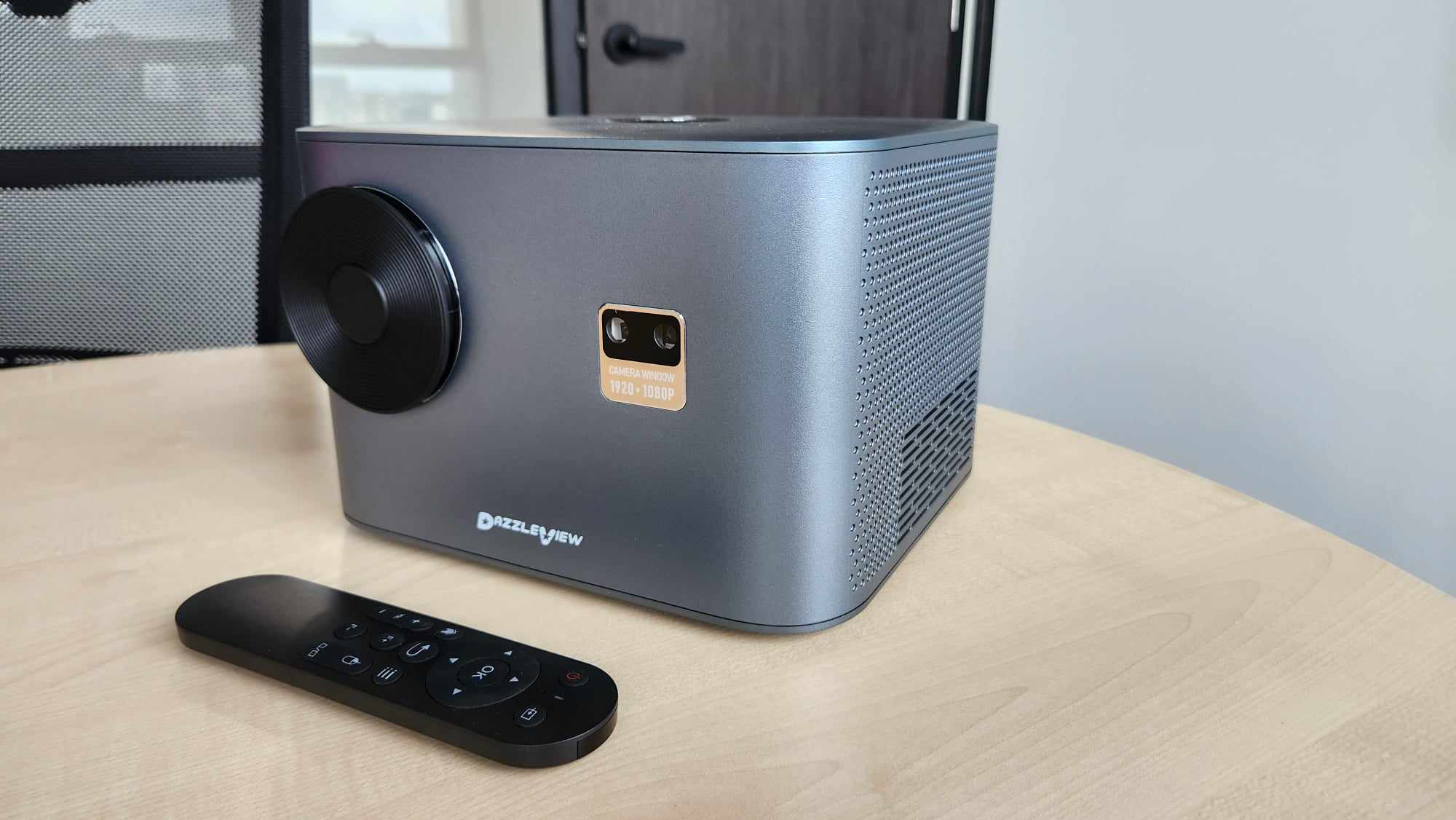 Despite its slightly larger size, the DazzleView Projector is quite light, so it's easy to move it from room to room, particularly useful in an office setting. There's also just one big power button on the top, so operating the projector is just a simple matter of pressing the button. The other ports are set on the back of the projector, along with the power port so you can tuck your cables out of sight and out of mind.
---
Features
One of the most interesting features of the projector is the auto obstacle avoidance and auto screen adjustment. Both of these features use intelligent sensors and algorithms to fit the projected image perfectly to your screen and avoid obstacles, eliminating the need for manual tweaks. 
Apart from that, it also has an Auto Focus Keystone feature, which adjusts the image to correct distortions from angled projections. That means you can project from just about any angle. Since I only had a relatively small space for the projector, this feature came in really useful.
Lastly, the project runs on Android 9. It comes pre-installed with Netflix, Disney Plus, Amazon Prime, MeWatch, Apple TV, viu, and just about any other entertainment apps you would need. You can also download other apps from Google Play Store. Essentially, it's also a complete entertainment hub for all your viewing pleasure.
---
Performance
In practical use, the DazzleView projector was pretty… dazzling. Its 4K resolution certainly lives up to the name, ensuring clear and detailed images when enjoying my favourite TV shows and movies. The colours are also satisfyingly vibrant.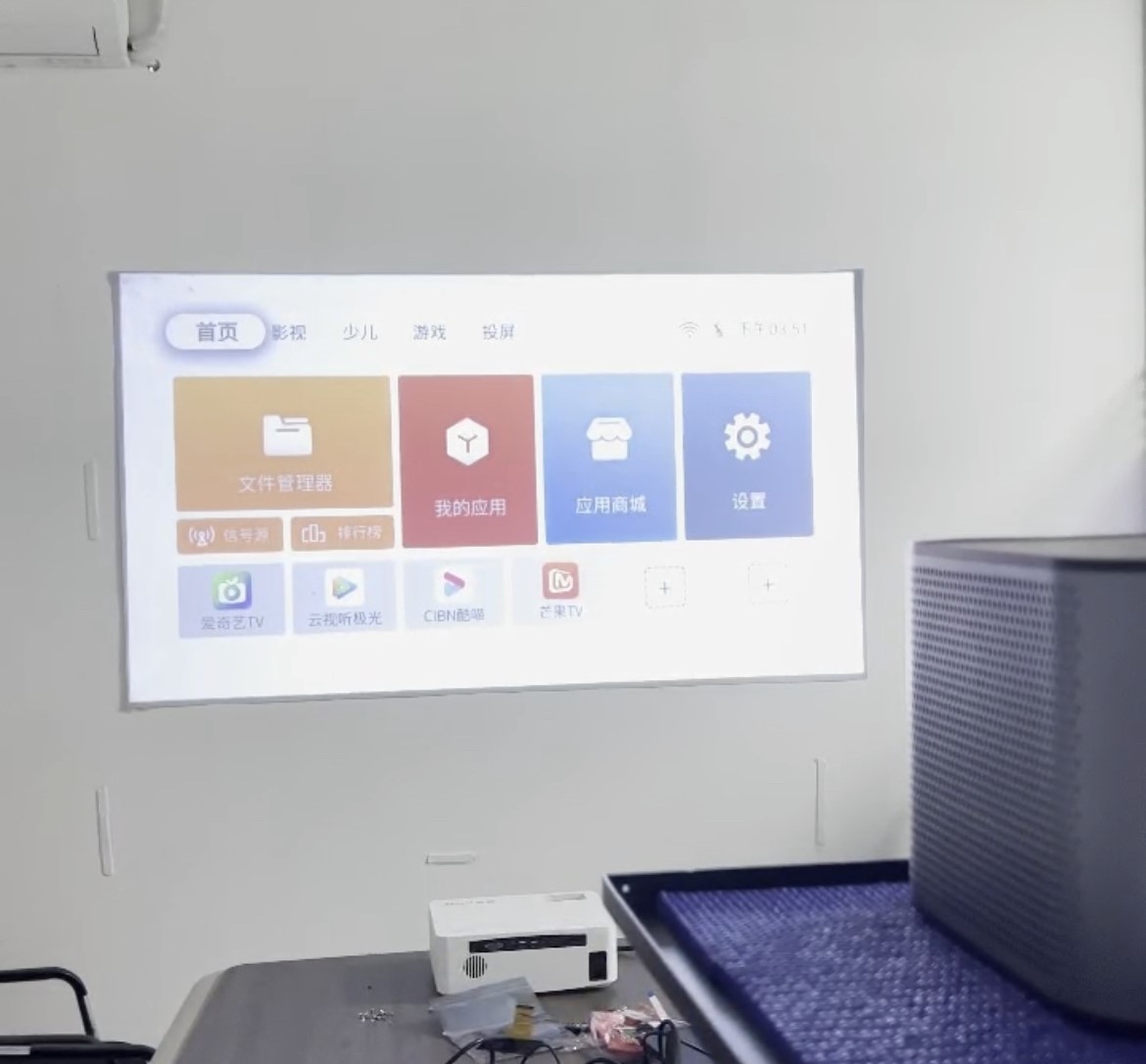 However, the DazzleView projector does err on the side of its compatriots, that is, it's not bright enough to view in full daylight. When I set up the projector in my living room, where we have large windows that let in a lot of natural light during the day, the projected image was rather dim and washed out. Not exactly unviewable, but it didn't make for a pleasant experience. In my bedroom, it fared better as the windows were smaller. Of course, you'd only get the best experience with the blinds drawn and lights out.
Related Articles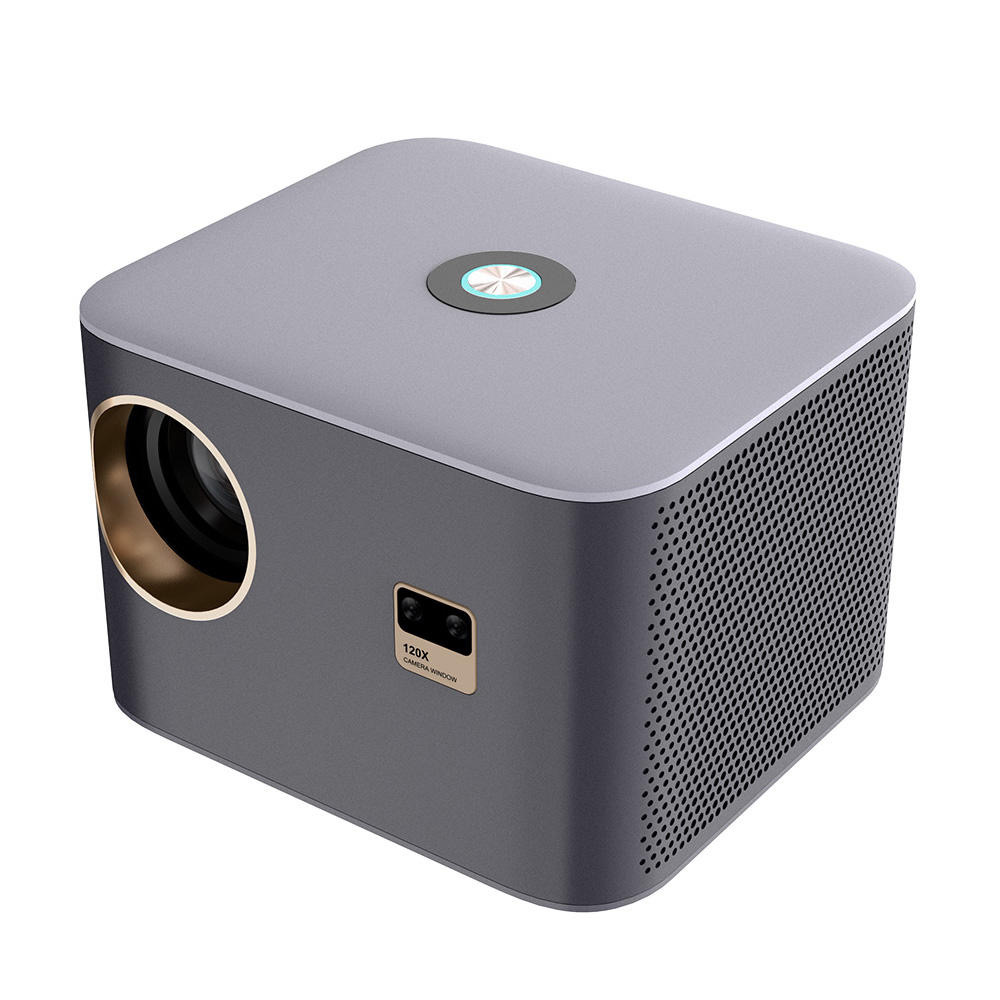 From

SGD315.00
Check DazzleView 4K Projector price below:
add_circle
Automatic obstacle avoidance
add_circle
Automatic screen adjustment
remove_circle
Quite large
remove_circle
Not quite bright enough in natural lighting
The DazzleView 4K Projector is a great affordable home projector for those who are looking for a cheaper substitute for a TV. Of course, you can't expect it to stand up to the really good TVs, but from where it stands, the DazzleView Projector has its own strengths, especially with the automatic screen adjustment. Most importantly, DazzleView offers 1-year free warranty!