Due to the large number of options available, selecting the best thermal imaging cameras is indeed a difficult task. Because this is a three-to-four-figure investment, you can't buy one without doing your homework. Why? Well, let's face it, we aren't all wealthy.
To help you find the best thermographic cameras, we combed the web, sat at our computer for hours scrolling through hundreds of Google searches, and found the Best Thermal Imaging Cameras specifically for you.
Here is our list of the Best Thermal Imaging Infrared Cameras that aren't only great in their class, they're well worth your money too. Thank us later!
---
Table of Contents
---
What should I look for in a thermal imaging camera?
Besides the device's durability, camera sensor, and economic features, to discover the best thermographic camera, you'll need to compare four key specs of the camera to the requirements of your specific application. They include;  
Temperature Range
The temperature range you require from your thermal imager is determined by the highest and lowest temperatures you encounter throughout your inspection. Alternatively, you may choose a camera with a wide temperature range that either determines the range automatically or lets you manually select the range based on your scene.
Resolution
Because most thermal imaging cameras have fewer pixels than visible-light cameras, determining detector resolution is equally crucial. The resolution required will be determined by the size of your imaging region and target. To illustrate, high-resolution thermal imaging cameras will be required for small item detection.
Accuracy
Look for a thermal imager that meets or surpasses 2% (or 3.6°F) accuracy to reduce errors, improve measurement accuracy, boost repeatability, and get the best results. That is something that most high-quality thermal imaging cameras can do, if not more.
Image Fusion
With image fusion, users can combine visible and thermal images into a composite as it gives them complete control over how much of the shot is seen behind the thermal image. Interestingly, this function can be used to draw attention to an abnormality inside a structure, hence, making it possible to generate convincing evidence for both documentation and repair.
---
Best Thermal Imaging  Camera in Singapore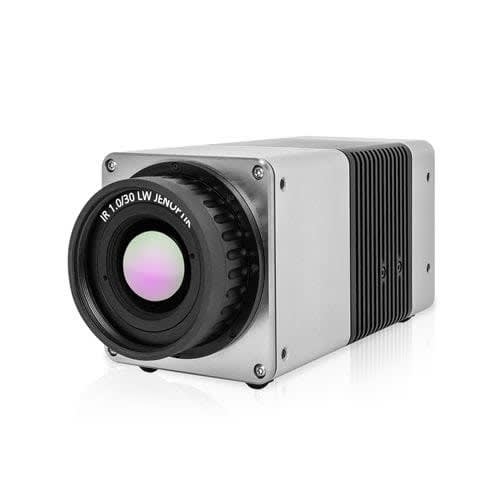 Check VarioCAM HD Head price below:
Because of its time-, trigger-, and temperature-controlled recording of 16-bit single frames or image sequences with a timestamp, this device is an excellent choice for exact infrared recordings. Not to mention, it has awesome photographic quality too!
Why it's Our Top Pick;
This gadget produces magnificent thermographic images with unmatched accuracy, even when recording the finest details. This is exactly the reason why it's often used and make an excellent choice for use in the industry and research.
Features:
VarioCAM cameras are equipped with current microbolometer detectors with up to 1024x768 pixels and show an image format of 2048x1536 pixels, thanks to its superior Microscan technology for LWIR imaging and temperature monitoring. This camera also has a wide range of features, such as a frame rate of up to 240 Hz, GigE Vision interface, and pixel size with a microscopic lens up to 17 μm.
Performance:
In addition to the above specs, the VarioCAM HD Head produces stunning 16-bit thermographic images, allowing for exceptional efficiency, particularly when capturing the finest details on large object surfaces.
With this device, one can successfully recognise very quick temperature swings due to its greatest frame rate of 240 Hz. Furthermore, the different pieces of equipment make it simple to customise the setup to the exact measurement work that one has at hand.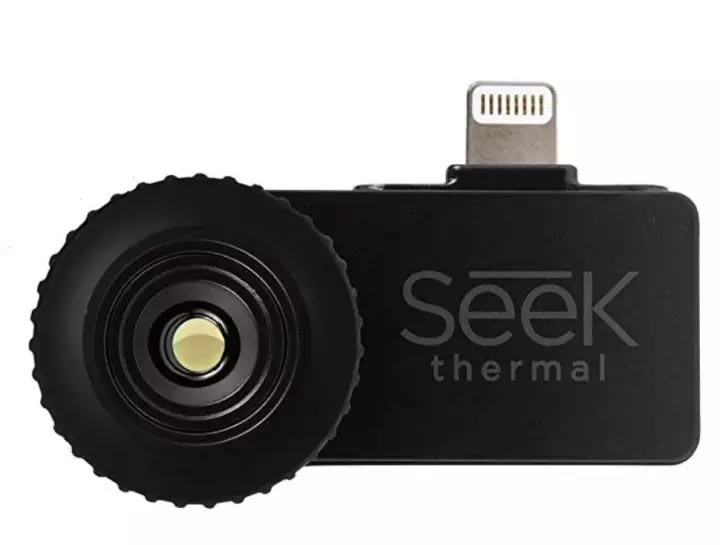 Check Seek Thermal Compact price below:
If you're looking for a thermal imager that can turn your smartphone or tablet into a professional thermal imaging tool, look no further than Seek Thermal Compact.
Features:
The Seek Compact is the appropriate thermal imaging equipment for speedy connection and detection. It combines powerful thermal imaging with a 206x156 sensor, 9 Hz Frame Rate, 9 Colour Palettes, and a 36-degree wide field of view lens for optimal results. Besides that, it can identify objects from a few inches to 1,000 feet away thanks to its adjustable focus and decent specs.
Performance:
This camera makes it simple to shoot thermal photographs and video, discuss results, and send for documentation by harnessing the power and convenience of users smartphones. 
Reviews suggest that this device is often used to simply connect and detect energy loss through air leaks, missing or broken insulation, inefficient HVAC systems, electrical faults, and others. 
Furthermore, users love Seek Compact camera because it is designed to work on low power from users smartphones, requiring no batteries or charging. Interestingly, it even comes with a waterproof carrying case. Convenient indeed!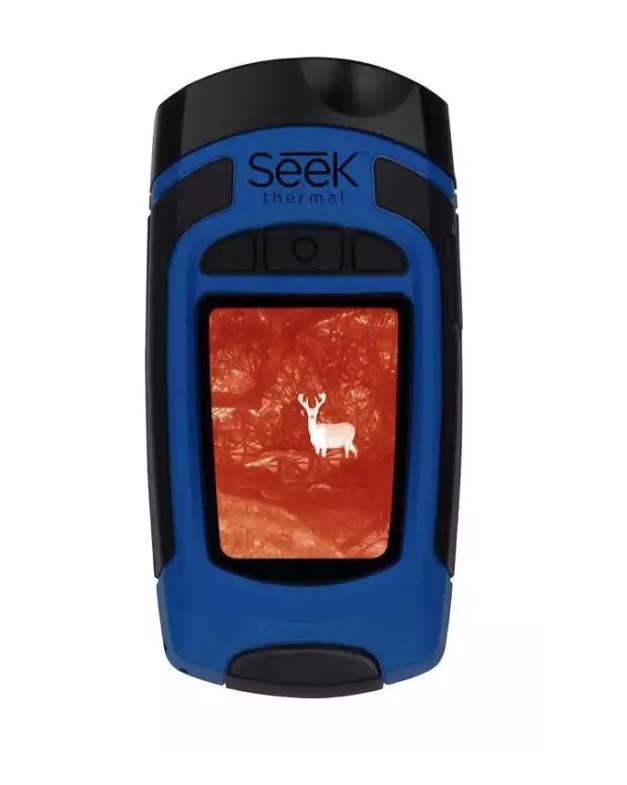 Check Seek Thermal Reveal price below:
Seek Reveal is an excellent choice for your home inspection. Not only it is decently priced, but it also combines great thermal insight with high-performance LED lights in one robust instrument. 
Features:
This product has a broad, 36° field of vision that can swiftly scan the inside of any room and a long-lasting battery. Not convinced yet? It also has a high-performance 206x156 thermal sensor, the best-in-class temperature range (from -40° to 330°C), and a 300-lumen LED flashlight, which can be activated at the touch of a button.
Performance:
The standalone Seek Reveal handheld thermal imager combines a good sensor, a rechargeable battery that lasts more than 10 hours, and a huge colour display into an all-in-one sturdy device with powerful thermal technology and tough design. 
Users love Reveal's innovative technology as it allows them to see, capture and save thermal images at any time of day or night directly to the included MicroSD Card. Besides, its bright LED light ensures users can see everything around them, wherever they are. 
With this device, users can rely on its tough, rubberized housing and simple controls to get the job done.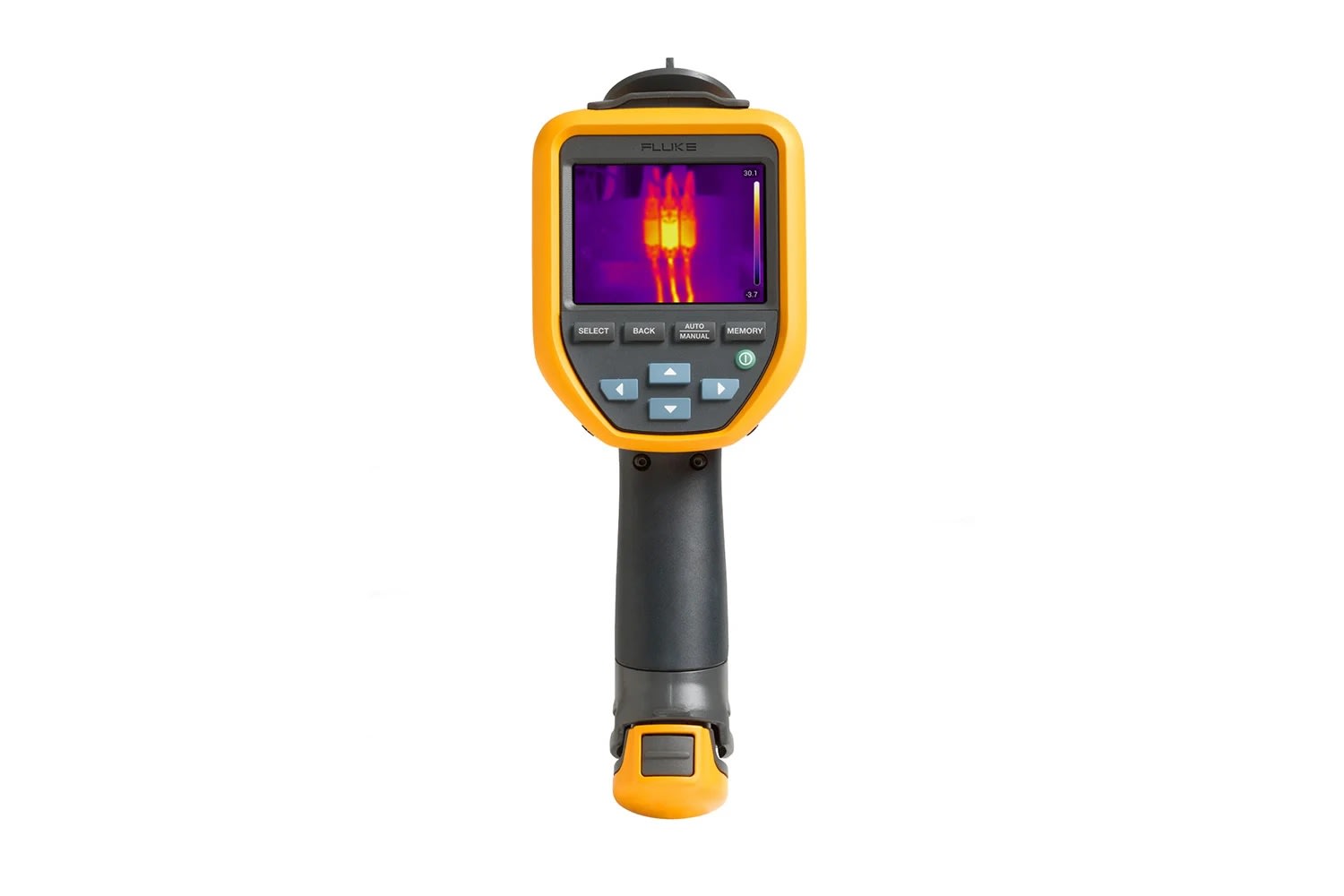 Check Fluke TiS20+ Thermal Imaging Camera price below:
The Fluke Tis20+ is an easy-to-use thermal camera with good image quality for everyday electrical and mechanical inspections, whether for home or commercial applications.  It's made to make users job easier and faster by giving them the ability to point, shoot, sort, and solve problems on the fly.
Features:
This device features a 120x90 infrared resolution, a 9 Hz frame rate and a 3.5 inch LCD touchscreen for easy troubleshooting. Not only that, it automatically sort images with Fluke Connect Asset Tagging, IP54 enclosure rating that is water and dust resistant and strong enough to withstand a 2-meter drop.
Performance:
In addition to the above features, users especially favour this product because of its IR-Fusion which blends visible and infrared images for faster inspections and better reporting. 
With a single tap, users may adjust the setting at will and will be able to scan from full infrared to full visible photos to locate the area of an issue with ease. Hence, making it an excellent choice of inspection scanner for applications at home and industrial facilities.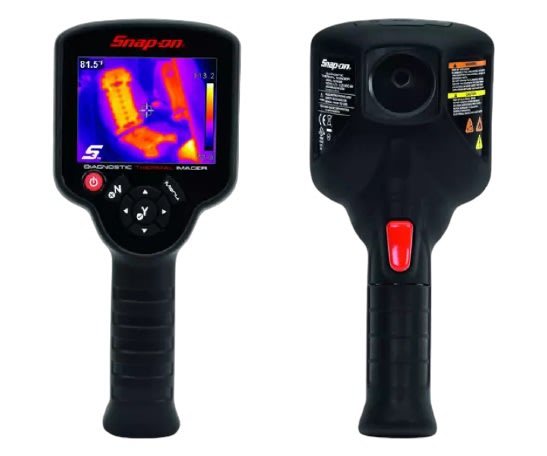 Check Snap-on Diagnostic Thermal Imager (Black) price below:
The Snap-on Diagnostic Thermal Imager is a device that detects heat, friction, electrical resistance, and pressure changes in automated applications. Simply aim it at any part of a vehicle you wish, and you'll get to view comprehensive photos of its heat signature easily!
Features:
Users can observe fine detail with comprehensive thermal images made up of 4,800 temperature zones thanks to its infrared imaging technology. This device also has a huge 3.5-inch colour screen with 320x240 pixel resolution, as well as a rechargeable high-power lithium-ion battery with a 4-hour charge life and extreme temperatures range of -20 to 450 °C. It also includes a MicroSD card, an AC charger, and a USB cord.
Performance:
This gadget is not only built to detect faults all over the car, such as brakes, heated seats, misfires, HVAC, worn bearings, emission controls, and many others, but it is also extremely practical due to its automatically-marked colour reference scale. 
The technician can use this spec to determine the temperature of everything in the image as well as find mistakes with ease.
Besides, because of its pistol-grip ergonomics for comfort, the images can easily be captured with a pull of the trigger. This isn't only convenient, it makes building convincing repair orders more fun too!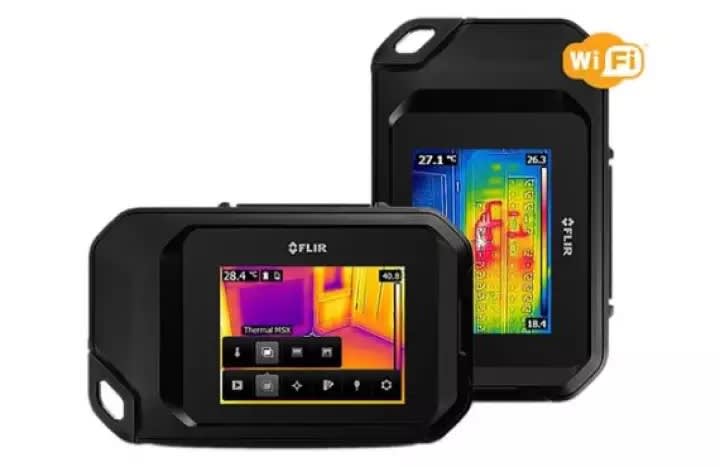 Check FLIR C3 Thermal Imaging Camera price below:
Now that you've discovered FLIR C3, there's no need to look for the best thermal imaging camera with Wi-Fi. This gadget allows users to exchange photos and stream video directly from their FLIR tools; a functionality not typically seen on low-cost thermal camera systems. 
Features:
This gadget has a decent temperature range, a 9 Hz infrared camera, 80x60 pixel bolometer matrix, stunning intuitive 3-inch touch screen with colour display, and an embedded LED light for a flashlight or general illumination. Its fully radiometric photos allow you to measure every point on the image in post-analysis on scenes ranging from -10°C to 150°, and it has a minimum storage capacity of 500 photographs.
Performance:
Building inspections, facility maintenance, HVAC, and electrical repair can all benefit from this pocket-sized, easily portable FLIR C3 thermal imaging camera. Its built-in touch screen is easy to use, providing for quick and dependable access to hidden problems, repair documentation, and image sharing over Wi-Fi. 
Besides that, this infrared camera is extremely durable in difficult conditions, thanks to its strong rubber shell and strengthened buttons. And its thermal images improved with MSX give incredible detail, making it easier to spot trouble areas.