The concept of borrowing money has garnered a bad reputation for getting people into serious debt. However, borrowing money from an appropriate channel, such as an authorised moneylender, can help many get out of their financial pickle and regain stability when the funds are used wisely. 
Unlike banks, the loan approval process for licensed moneylenders is much less stringent. Hence, they are lifesavers for those who need instant cash to relieve their financial strain. This may range from unforeseen circumstances like medical emergencies to funding a child's education or consolidating existing loans. 
A licensed moneylender in Singapore must be approved by the Ministry of Law. Singaporean citizens, Permanent Residents, and foreigners with valid Employment Passes are all eligible to apply for a loan from an authorised moneylender. 
Read on to find out how to verify whether you're dealing with a legal moneylender and to know the best lenders to go to for a money loan in Singapore. 
---
Table of Contents
---
How do I check if a lender is licensed in Singapore?
The best way to ensure that you are dealing with a licensed moneylender is to check if they are listed on the Singapore Ministry of Law website. Their name should appear on the list along with their license number and business address. If they are listed, then you can be assured that you are obtaining a legal loan in Singapore. 
You should also check that the information provided to you matches the office address and license number on the website. This is because loan sharks may disguise themselves using the details of licensed moneylenders. 
Another thing to bear in mind is that licensed moneylenders are required to meet with clients at the registered business address to finalise the loan. Also, they will never solicit loans via texts, calls or social media platforms.  
---
5 Best Legal Moneylenders in Singapore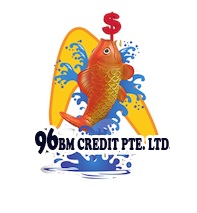 Check 96BM Credit Pte. Ltd. / CashLoanSingapore price below:
Address: Blk 302 Ubi Ave 1, #01-31, Singapore 400302.
Phone: 62922629
Opening hours: 11.30 am – 7.30 pm (Mon to Sat) | Closed on Sundays and Public Holidays
96 Credit is a trusted licensed moneylender that has won 25 awards and served more than 1500 happy customers. Their success can be accredited to their team of professional loan officers who are highly competent in guiding customers and in facilitating the loan approval process to be done in 30 minutes.  
Additionally, they offer low-interest rates of a reducing 4% per month along with a flexible repayment scheme. 96 Credit also has a high approval rate and does not evaluate the customer's credit score nor request for any collateral, deposits, or guarantors. They offer loans for different needs including but not limited to personal loans, wedding loans, payday loans, renovation loans, medical loans, and study loans. 
Customer Review:
"Clara and Leon were very responsive. Great location! Fast and professional service. Everything was well explained and was given monthly debt consolidation. Highly recommend." – Lim Derrick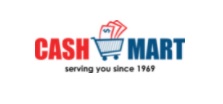 Check Cash Mart price below:
Address: 277 Balestier Road, Singapore 329726.
Contact: 6563974111 |

[email protected]

 

Opening hours: 11:00 am – 8:00 pm | Saturdays - 11am – 6pm
As a licensed private moneylender established in 1969, Cash Mart is dedicated to providing the best lending experience to lighten the financial burden of customers. Their years of experience has made them well-versed in market trends and legal processes to provide quick and manageable cash loan solutions to customers. 
Among their highlighted services include their small-cap express loans. These loans are tailored to each customer's financial needs. Furthermore, they are transparent in their loan contract as there are no annual fees nor ridiculous interest rates. Customers can expect to get their cash immediately upon signing the loan contract and are allowed to repay them later through a flexible repayment scheme. Among the types of loans offered are personal loans, business loans, and payday loans. 
Customer Review: 
"I still remember during my toughest time, when I face endless problems in my life, you all have been very understanding and gave me good advice. Thank you, David and the wonderful girls for cheering me up. Wish Cash Mart would continue to prosper" – Rhea.
Check Avis Credit price below:
Address: 185 Toa Payoh Central #01-344 Singapore 310185.
Contact: Corporate Office - 65 6883 2017 / International - 65 6883 2017 | [email protected] | [email protected]
Opening hours: Mon – Fri 11 am – 7.30 pm | Saturday 11 am – 7 pm | Sunday 11 am – 4 pm (Appt only)
Avis Credit has been providing reliable loan services since 2011 and continues to offer a variety of loan facilities to aid financially distressed individuals and businesses. They offer both long and short term packages to fit the needs and financial situation of customers. Personal and short-term loans, as well as business loans like a business working capital loans or entrepreneurship loans, are among their offered services. 
Moreover, their loan officers are trained to analyse each customer's situation and to provide a customised loan package. Besides competitive rates, Avis Credit also offers immediate approval as long as requirements and qualifications are met. Their repayment schemes are also flexible to suit customer's paying capacity. 
Customer Review: 
"Came here to borrow a small amount. Was helped and recommended by Ms Yap for a consolidation loan which was able to help me clear a lot of things. Really grateful for her and her colleagues to help my situation and to tide through these difficult times." – Rizal Rashid

Check Credit Thirty3 price below:
Address: Blk 190, Lorong 6 Toa Payoh, Toa Payoh Mall, #01-548, Singapore 310190
Contact: 65 6292 2931 |

[email protected]

 

Opening hours: Mon – Sat 11:00am – 8:00pm | Closed on Sundays & Public Holidays
With 16 years of experience in the industry, Credit Thirty3 is an expanding licensed moneylender that has digitalised its loan application process. The application only takes a couple of minutes to complete before it is sent to their loan officers for prompt approval. Some of their loans include debt consolidation loans, wedding loans, furniture loans, medical loans, foreigner loans, and business loans to name a few.
Credit Thirty3 promises to provide the best interest rates with rates as low as 1% p.m. Besides, they keep customers' identities and information safe with strict security measures. Customers concerned with their credit scores can rest assured that it won't hinder them in acquiring a loan as Credit Thirty3 evaluates each case individually without specific restrictions to credit scores.  
Customer Review:
"It was a smooth process for me. Credit Thirty3 explained to me the terms and conditions well. I'm glad I made the right choice to come here!"- Ruth Chung

Check Lending Bee price below:
Address: (Orchard Branch) 14 Scotts Rd, #02-44/45 Far East Plaza, Singapore 228213
Phone: 62191611 
Opening hours: Mon-Sat 11 am – 8 pm | Sun 10 am – 7 pm | Closed on Public Holidays
Lending Bee has been helping individuals to gain financial freedom since 2005. They offer fuss-free loan applications via their mobile app which comes with exclusive benefits and allows users to easily check their loan application status. Their up-to-date financial solutions have earned them the FinTech Licence from SFA in 2021. 
Lending Bee offers a variety of credit solutions for different types of financing. For instance, they have an overseas education loan for education financing, while funeral and wedding loans come under their lifestage financing. Loans for business, personal, travel, and medical financing are also available. In addition to providing low interest rates and a high borrowing limit, Lending Bee also has high approval rates thanks to its lowered loan criteria. 
Customer review:
"Andy and Yuan Xi are friendly and informative and professional. The process was smooth and fast. This company offers term payment loans for larger amounts." – Christie Lim