The collective nature of the education system means that children can sometimes fall through the cracks. With all those kids to look after at once, it becomes increasingly difficult to cater to the needs of each child. That's where tuition centres come into the equation.
Offering a more focused and tailored approach, these supplementary classes can help fill in the gaps in a child's understanding and strengthen their grasp of the academic material. This of course leads to better grades and often, a more confident child. 
With all the possible benefits a tuition centre can offer, picking the right one for your child is key. Here are some of the best tuition centres in Singapore.
---
Table of Contents
---
How much are tuition fees in Singapore?
When it comes to the cost of tuition fees in Singapore, it tends to depend on the grade your child belongs to. You can expect to pay around $30 per hour for Primary School, $40 per hour for Secondary school, and upwards of $55 per hour for those at the Junior College (JC) level. 
There are also registration fees which typically fall somewhere between $40 to $80. Some centres will require a security deposit of around $80 to $120 which can be refunded upon the termination of classes depending on the terms and conditions of the centre in particular.
---
Top 10 Tuition Centres in Singapore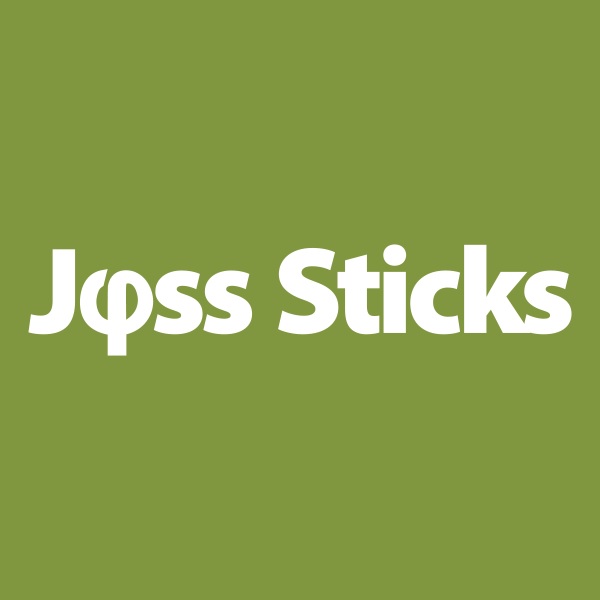 Check Joss Sticks Tuition Centre price below:
A Maths tuition centre styled as "The Temple", your venerable guru here is the affable Miss Loi.
If you're looking for a good tuition centre for secondary school maths, Joss Sticks might just be the best Math tuition centre in Singapore. 
As a product of the national education system herself, Miss Loi is well acquainted with its shortcomings. She goes the extra mile to ensure her students don't fall prey to the same pitfalls. From providing snacks for her students to her warm relationships with them, it's clear to see Miss Loi is a tutor that cares.
Miss Loi teaches only secondary school mathematics and is kind enough not to charge registration fees, deposits, or for any missed sessions.
Address: 157A Thomson Rd, Goldhill Shopping Centre, Singapore 307610
Contact: [email protected] / +65 9380 5290
Operation hours: Refer

here

for updated schedule 
Customer Review:
"Miss Loi has a special way of connecting with the students and helping them understand the hardest of topics in like 5 minutes. Her worksheets are really helpful and well put together." – Crystal Tay Hui Shi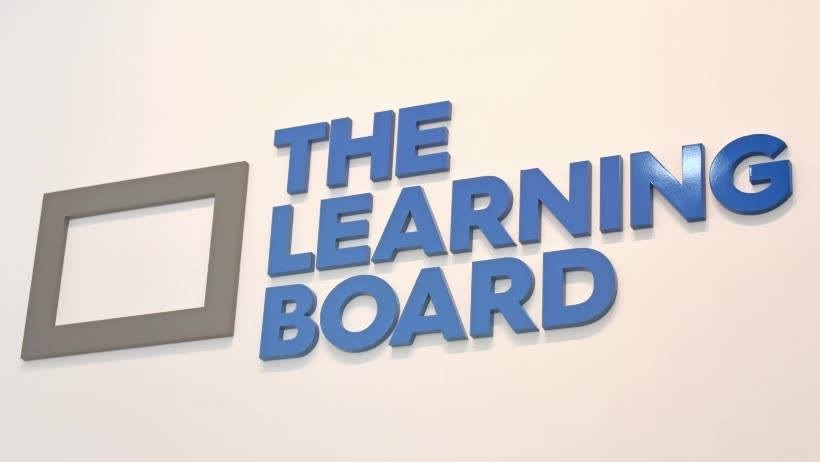 Check The Learning Board price below:
The Learning Board offers classes in English, Maths and Science together with a holistic approach to your child's education. Their proven methods seek to not only teach but also help students develop an interest in learning. 
The centre's learning programs are compliant with the latest syllabuses from the MOE and their tuition classes are restricted to a maximum of 10 students per class to ensure each child gets the attention they deserve. They utilise concept maps, open discussions, and hands-on experiences to make avid learners of your children. 
The Learning Board charges a one-time registration fee of $40 per student and subsequently a monthly fee where unused lessons will be refunded on the next billing cycle. 
Address: The Learning Board, 16 Jln Masjid, #01-06, Singapore 418941,

The Learning Board, 1187 Upper Serangoon Rd, #01-67, Singapore 533971

Contact: [email protected] / +65 9271 0648
Operation hours: Monday – Sunday (10 AM – 10 PM) 
Customer Review:
"My experience here was memorable. TLB made learning fun and taught me many strategies. I found the methods helpful and effective." – Filip
Check EduZ Tuition price below:
Established in 2010, EduZ has gone to guide more than 3000 students and establish itself as one of the top tuition centres. They are run by a team of dedicated staff who do their best to provide a conducive learning environment. 
EduZ teaches from primary school to the Junior College level and is a good Science tuition centre for secondary school students. The centre teaches on digital whiteboards and provide their students with tablets so they can all see the material at close range. They also provide recordings to help their students revise.
Prices range from $110 to $160 for primary school students and up to $280 for Junior College students.
Address: 306 Woodlands Street 31, #02-35, Singapore 730306
Contact: [email protected] / +65 90625285
Operation hours: Monday – Friday (2 PM – 10 PM), Saturday – Sunday (9 AM – 7.30 PM)
Customer Review:
"My nephew took tuition here for his primary school subjects EMS. He is one of the top scorers in his primary school around woodlands. I strongly recommend eduz tuition to anyone searching for tuition here." – Michelle Wong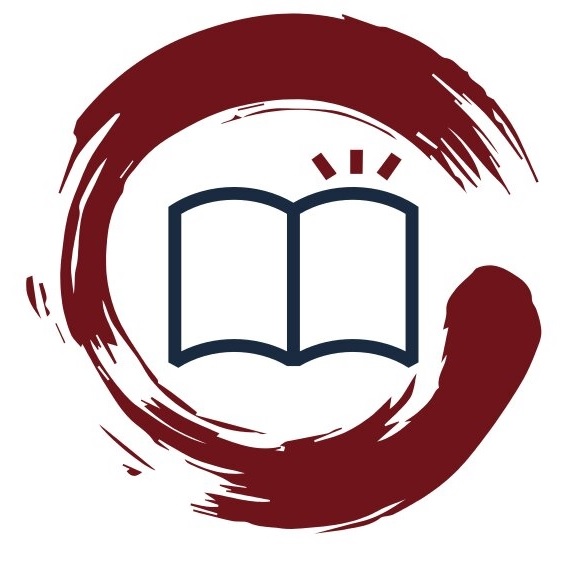 Check Math Note price below:
Math Note specialised in providing quality Mathematics tuition for Primary, Secondary, and Junior College students. It was established by Miss Ayassa Chua, an ex-MOE teacher.
When Miss Ayassa Chua was teaching in the school, she noticed that her students needed notes that were clear and concise to better understand mathematical concepts. She started preparing some for her weaker students and the results were beyond her expectations. She decided to extend her help to more students by preparing more notes and that was how Math Note started.

Through over 15 years of teaching, Miss Chua has continuously fine-tuned her notes with feedback from her students and has perfected the art of enabling students to understand concepts easier. Her approach is all-encompassing and individually oriented to ensure every student can benefit from the lessons with Math Note.

Math Note has a consistent and good track record of an average of 85% of students getting As/Bs in their final examinations. 
Address: 505 Bishan Street 11, Singapore 570505
Contact: [email protected] / +65 8218 7192 
Operation hours: Tuesday – Friday (1 PM – 9 PM), Saturday – Sunday (9.30 AM – 9 PM)
Customer Review:
"Great improvement after joining Math Note. Ms Chua is patient and explains well, provide notes for every topic. Just within 3 months, my child score from F9 to A2, thank you Ms Chua!" – Jo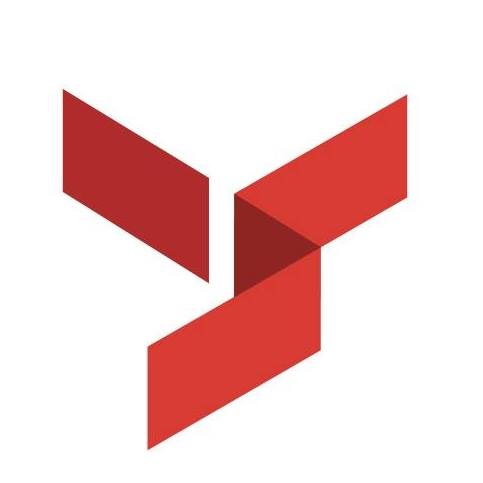 Check Young Scholarz price below:
Despite being based in Singapore, this teaching organisation has been employed by parents and students across the world due to the quality of education they provide. Young Scholarz harnesses the very best out of their students through lots of encouragement, guidance and top-grade teaching. 
They specialise in International Baccalaureate and IGCSE subjects and their services go beyond tuition classes. Students will also benefit from their additional services such as guidance and coaching on university essays, resume writings and interviews as well as academic counselling. If you do decide on sending your child to Young Scholarz, you can be confident that your child will receive well-rounded guidance.
Customer Review
"I want to express my sincere thanks and gratitude for the wonderful job that you have done by teaching Tanya and preparing her for the IGCSE exams this year. Thank you very much. Truly appreciated." - Seema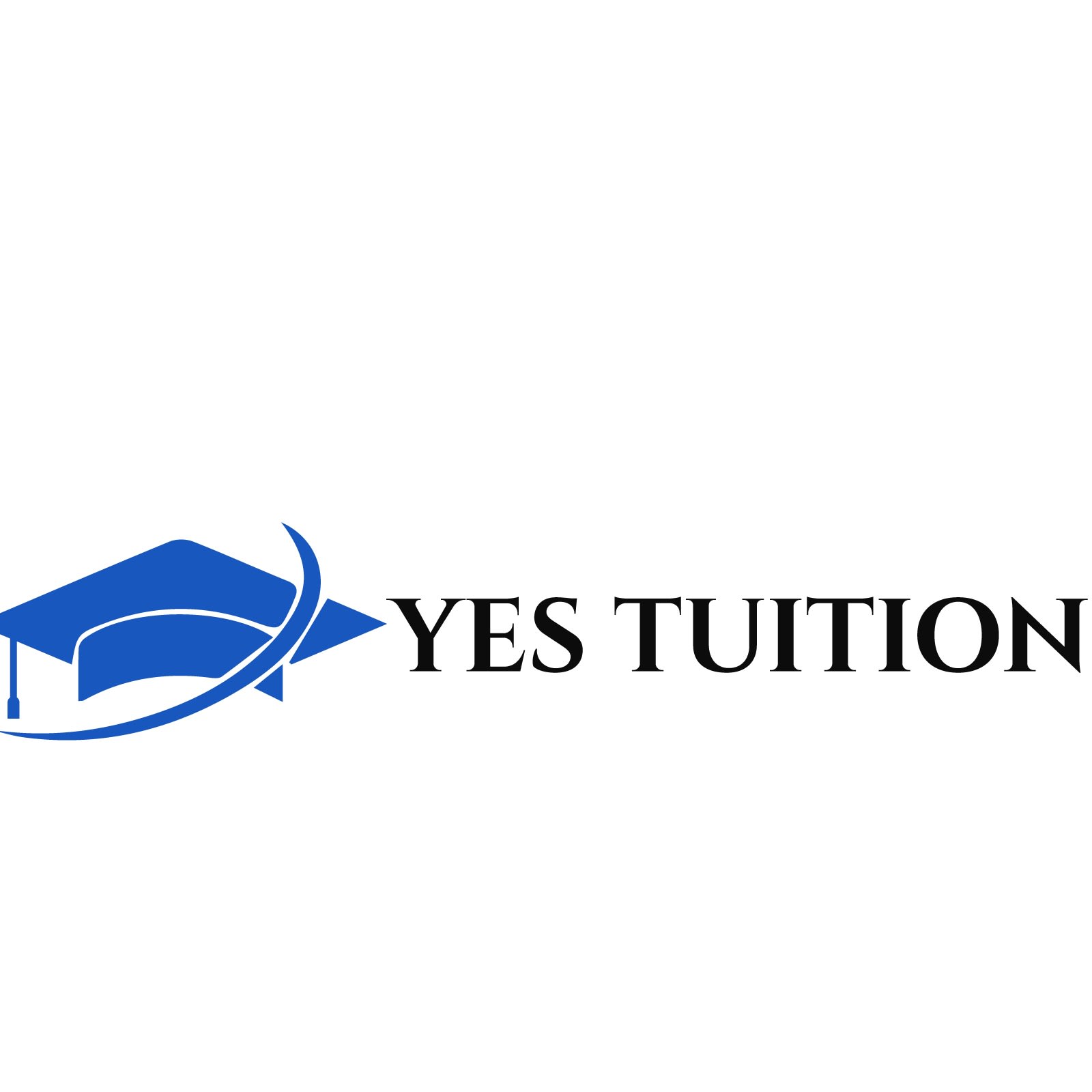 Check Yes Tuition Agency price below:
Yes Tuition Agency has been a go-to ever since they were founded in 2006. They have grown exponentially ever since, and as of 2020 they have over 20,000 tutors in their database. So, if you worry about getting the right tutor for your child, why not look for one yourself?
The agency recognises that every child has different needs and would therefore need an appropriate approach when it comes to tutoring. Thus, they provide experienced agents to guide you on hiring the most suitable tutor from their extensive network while considering the best approach for your child. 
Customer Review
"Their services are so great. All we had to do was tell them what we need help with and they sent the right tutor. Joanne has been teaching my P3 girl for more than a year and we are satisfied." – Cynthia Zhang

Check Our Learning Loft price below:
Our Learning Loft is a tuition centre catering to students in both primary and secondary school. Their teachers are highly experienced and class sizes are kept small to ensure each child's needs are adequately met.
The statistics on their website are impressive with a recent report showing that 94% of their primary school students achieved an A along with 92% of their secondary school students. This illustrates the effectiveness of their hands-on, practical approach to learning. 
Our Learning Loft also offers their Integrated Programme (IP) which is a 6-year course available to academically strong students, culminating in the GCE A-Level examination and other diplomas. This course goes beyond the syllabus to enhance learning with real-world applications.
Address: 613A Bukit Timah Rd, Singapore 269715
Contact: [email protected] / +65 6908 8884
Operation hours: Monday – Friday (3 PM – 7.30 PM), Saturday – Sunday (9 AM – 8 PM)
Customer Review:
"Great learning environment with amazing teachers! Teachers are patient and professional!" – Cheong Jiazheng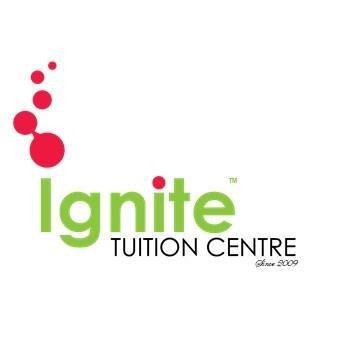 Check Ignite price below:
Ignite Tuition Centre is a tight-knit community of teachers and students with a zeal for learning and advancing the process. Their team consists of tutors who are all NIE-trained and several ex-heads of departments lending their experience and expertise.
Their approach to learning is comprehensive, with teaching assistants at the ready to answer any questions your child may have and regular assessment reports to keep track of your child's progress. 
Ignite has a no-deposit policy as they firmly believe against locking a child down to programs that don't suit their needs. They also provide virtual classroom sessions for students who don't live in the area to ensure that no child misses out.
Address: Choa Chu Kang Ave 2, #01-304 Block 252, Singapore 680252
Contact: [email protected] / +65 6893 0877
Operation hours: Monday – Friday (5 PM – 10 PM), Saturday – Sunday (9 AM – 6 PM)
Customer Review:
"I am surprised by the environment and the curriculum they have in place! This is the first centre I heard of giving bi-monthly feedback to parents to allow parents to have an update on their children learning progress at their centre. Well Done Ignite!" – Swannie Ng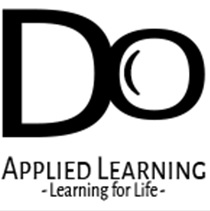 Check DO Applied Learning price below:
DO Applied Learning is an English tuition centre for primary and secondary school-aged children. Teacher Daniel, who runs the centre, is a father of two and believes that as kids get older and more focused in their pursuit of academic success, they can sometimes let values fall by the wayside.
Therefore, he combines his effective English study strategies with what he calls his Pentagon Value System. His approach emphasises values that'll not only teach your kids how to succeed at English but also be well equipped to handle challenges throughout their lives.
In fact, he is so confident in his approach that he offers a guarantee where you pay only if your child's results improve.
Address: 86 Marine Parade Central, #04-302, Singapore 440086 
Contact: [email protected] / +65 9105 0593
Operation hours: Monday – Sunday (12 PM – 10 PM) 
Customer Review:
"DO Applied Learning is a tuition center with an effective teacher who not only helped to efficiently fill the numerous gaps in my knowledge but also strengthened my grasp of the English language, boosting my grades from a C6 to B3 in 12 months. Classes are also very enjoyable. Highly recommended." – Ansel Chew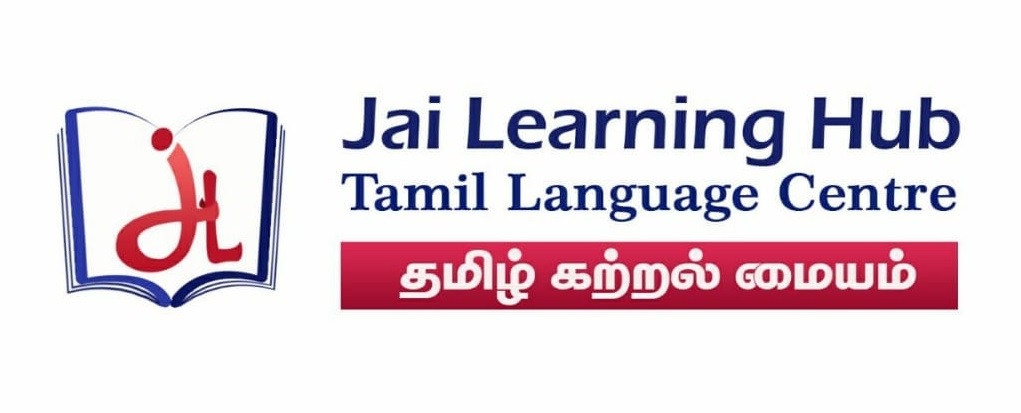 Check Jai Learning Hub price below:
Mdm Devi founded Jai Learning Hub in 2007 to help Singaporean students excel in Tamil while also learning to enjoy the language. Since then, Jai Learning Hub has gone from strength to strength and is recognised today as one of the best Tamil tuition centres in the country.
Jai Learning Hub offers Tamil courses from pre-primary level to A-Levels. They stress that they are not blindly results-driven but that their innovative methods mean their students will develop an interest in the subject and excel as a by-product.
An informative fee breakdown is available on their website, and they are a fairly cheap tuition centre for the quality they provide.
Address: 291 Yishun Street 22, Singapore 760291 
Contact: [email protected] / +65 9825 4743
Operation hours: Refer

here

for updated schedule
Customer Review:
"Great place for kids to study Tamil via play and learn. Here kids can have interactive studies. Teachers are dedicated and excellent. The resources used never made the kids feel bored." – Sashayna Channel