When planning an event, we always hope for the best, but there are bound to be unexpected hiccups that may pop up along the way. A professional emcee will be able to read the room and improvise accordingly. If you've got an upcoming event, be it in-person or virtual, consider hiring an emcee. They are very much the glue that holds it all together.
We've narrowed down the options for you by putting together a list of the best emcees in Singapore. Read on to find the perfect emcee for your next event.
---
Table of Contents
---
Why do we need an emcee?  
The emcee, also known as the master of ceremonies can make or break an event.  A skilled and charismatic host will be able to work the room and set the tone of the event, keeping the crowd engaged and focused. 
Should anything go off track, the emcee will be able to pivot the event back on schedule with ease. You'll want someone who can drive your agenda and keep the audience entertained, especially for those long events. 
Hold on, you might be thinking that you could probably get someone from the office to do it instead to reduce cost but just because the person is talkative at work doesn't mean that they'll be great at interacting with a crowd and navigating the challenges that may arise during the event. 
---
10 Best Emcees In Singapore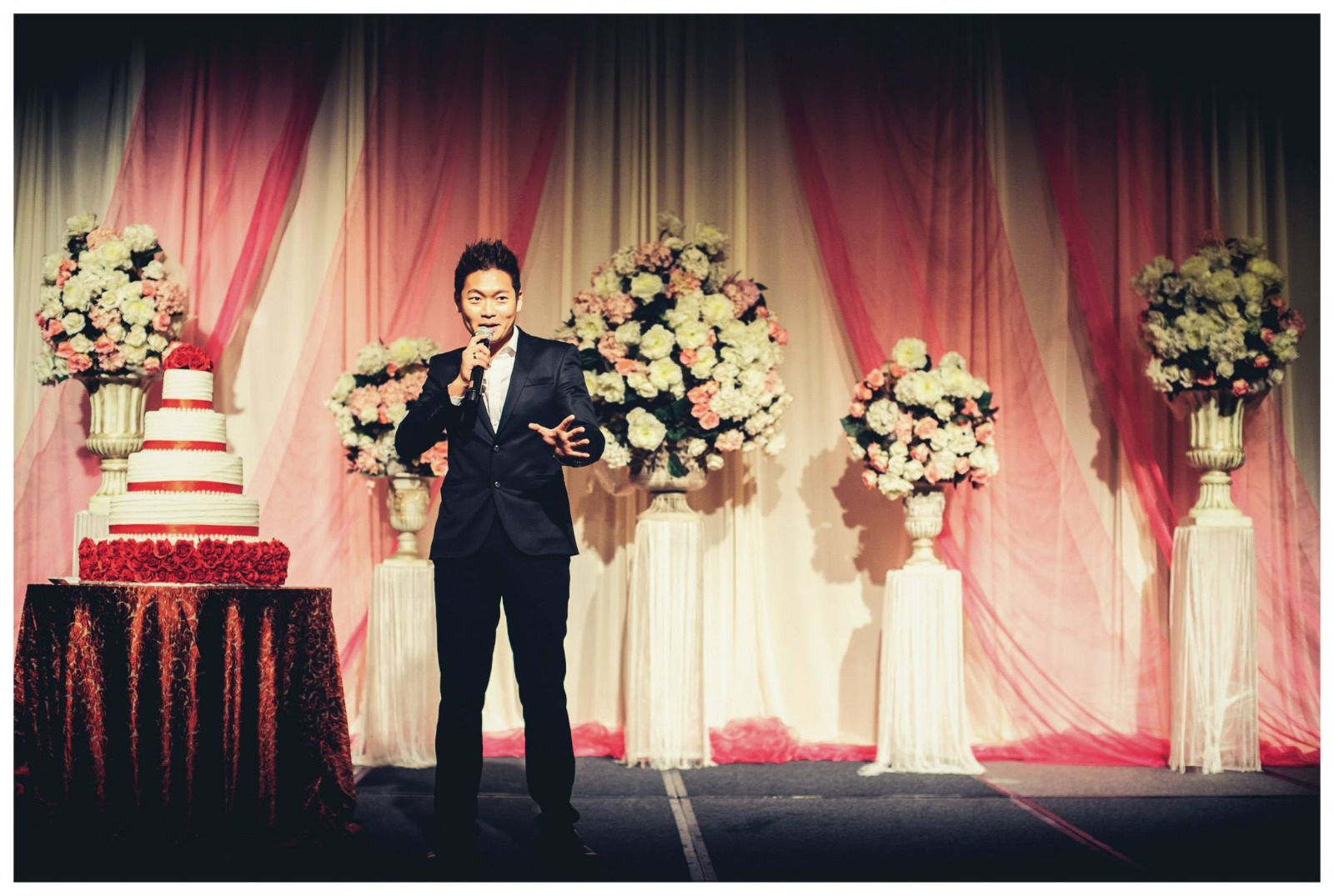 Check James Yang price below:
James Yang is a skilled corporate and wedding host who is in high demand. With over 12 years of experience, he ensures a captivating and enjoyable event that participants will not forget. It's no wonder that he is a popular choice among clients for any event.
James Yang proves that he is one of the best emcees in Singapore, evidenced by the satisfaction of his clients, both local and international. Since the start of the pandemic, he has also hosted live and hybrid events for government entities and corporate companies. 
Review:
"Thank you for hosting my wedding on Sunday!! It was superbly fun and u managed to prove my choice is right for having u as my emcee!!! I'm so proud to have u and thank you very much for this memorable and successful night!!" - Caryn Kwan (wedding client)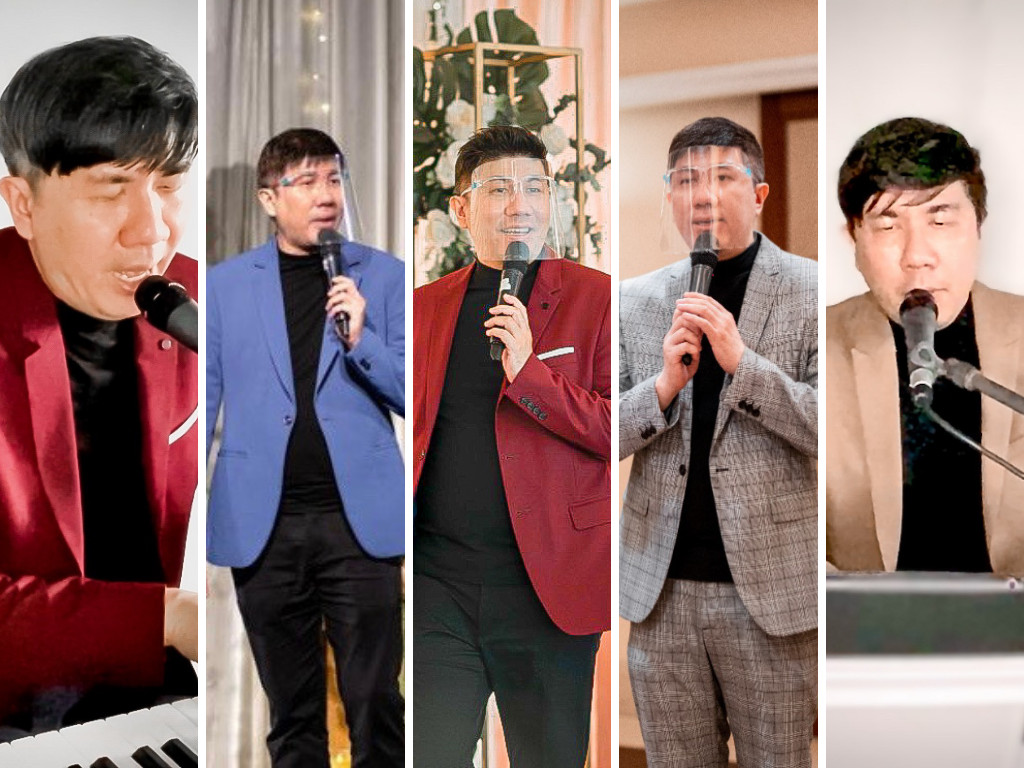 Check Linus & Masterpiece Entertainment price below:
More than an emcee. Linus Lee is the Wedding Showmaster who organizes and entertains!
With his signature 8 experiences in 1 offering, Linus has helped many couples organize heart-warming and entertaining weddings, top off with his energetic hosting and unique style of singing and piano performance, live or pre-recorded during this COVID.
Wedding couples can thus chill and focus on their guests!
He has also helped busy couples simplify wedding preparations, allowing them to enjoy the process, and lessen their stress and anxiety.
Whether it is small or grand, Linus has helped many couples realise their desired wedding, amidst the many COVID regulation changes!
Besides weddings, Linus also hosts corporate celebrations through his corporate arm EMUSIC Entertainment , highlighting his performances and other acts such as live bands, dancers clowns and magicians to create the best celebration desired!
Review:
"Linus is very attractive to details, and very accommodating during our discussion as well. For anyone looking to engage his service, you can put your trust in him to do the job right! Highly recommended"- Yao Han & Alicia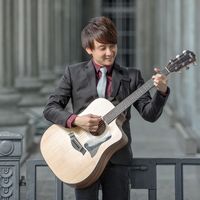 Check Charles "Stitch" Wong price below:
Charles made his debut on Singapore Idol 3 back in 2009, winning fourth place in the reality singing competition. Besides emceeing, he is known for his emotive style of singing, performing unique acoustic renditions of songs with the guitar and of course, beatboxing.
Charles performs at all kinds of events including birthday parties, indoor and outdoor events, school performances, and weddings.  He also offers beatbox classes and is a MOE and AMIS music instructor. Find out more on his website! A pre-show demonstration is available. 
Review: 
"Charles was sensational in his performance. He wowed the audience with his genius display of beatboxing skills"- Champ Tan, Music & Movement (S) Pte. Ltd
Check Kyle Ravin price below:
Kyle Ravin is an event host in Singapore, often known as The People's Emcee. He has hosted events all over the world, including in Asia, Australia, and Las Vegas. Kyle started off doing magic tricks at children's parties till he landed his TV show on Mediacorp Vasantham. His showbiz career led to him being hired as an emcee and the rest is history!
Kyle is a sought-after emcee for a variety of events, including Gala Awards, dances and even conferences for a variety of organizations. He performs magic and interacts with the audience, ensuring an entertaining evening for all. Due to the pandemic, he has shifted his focus to hosting online events and can even provide tech support for the live streaming and broadcasting of it. Kyle still manages to keep audiences captivated with games and luck draws albeit virtually. 
Review:
"As a photo/videographer who has shot multiple events where Kyle Ravin was the host/emcee, he's a real professional and super entertaining! Never a dull moment at any function or event".- Lyon Chua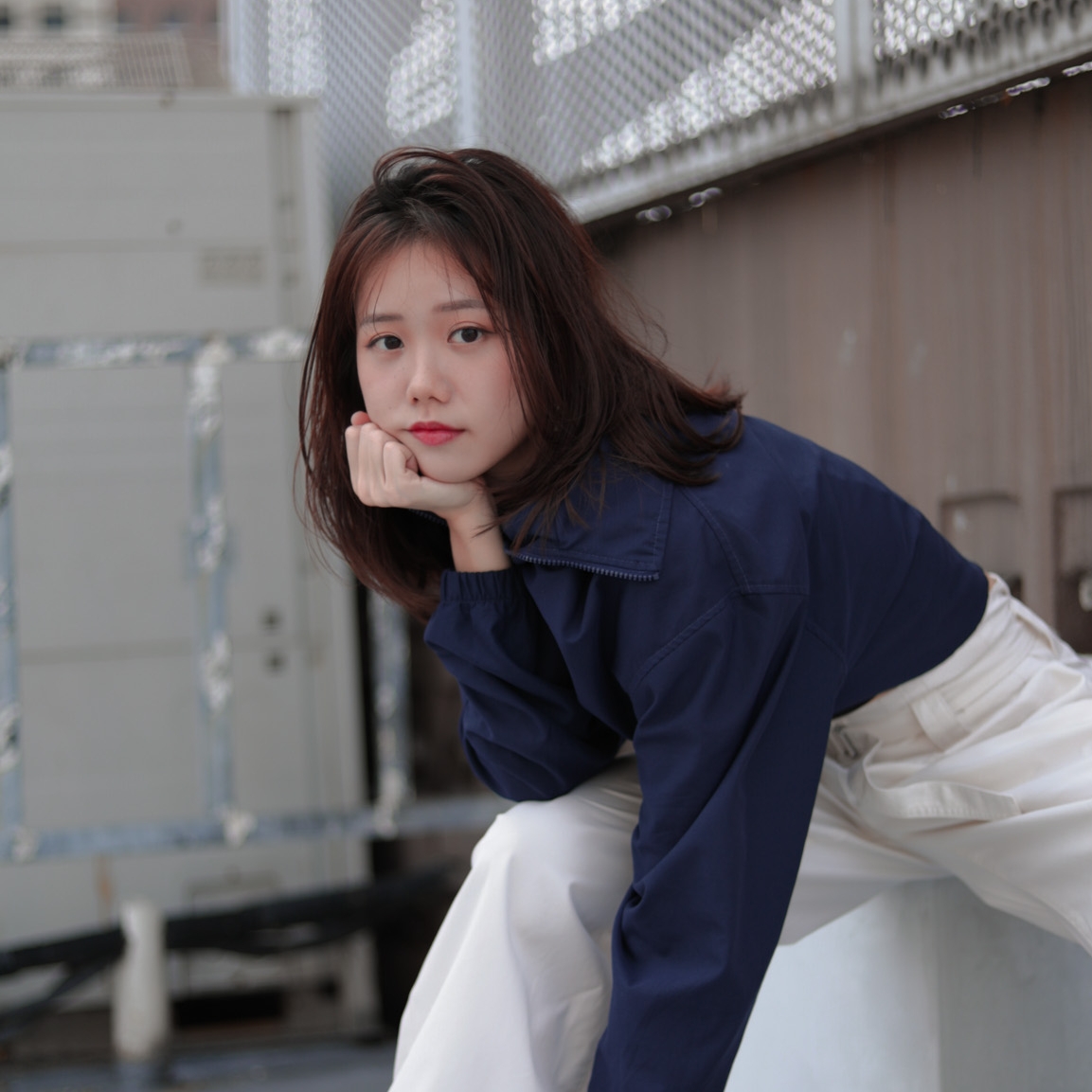 Check Gladys Bay price below:
Gladys began her hosting career in 2016 and is favoured by clients due to her experience hosting various types of events and her ability to keep her audience engaged. Weddings, product launches, community events; you name it, she does it. 
Fluent in English and Chinese, she has worked with some of the most well-known businesses such as Shopee, Lotte, Shell, and more. Gladys managed to conduct 60 live broadcasts with numerous businesses for Facebook and Shopee within 6 months during the pandemic. She is also a budding actress and an incoming voice-over artist. Head on over to her website to check out her work and get in touch with her for bookings and enquiries, or email her directly. 
Review: 
"Worked with Gladys on 3 occasions. She's a mighty mighty mouse. A petite host with a huge personality. Quick thinking, accommodating & came well-prepared every time. You go girl!".- Mavis Chang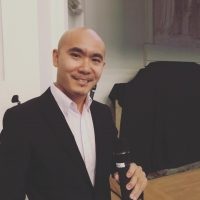 Check Rick Chan price below:
Rick Chan is an exceptional emcee who comes from a sales background. He specializes in all aspects of promotion, such as product launches, trade shows, etc. Rick's expertise lies in the introduction of new products, ideas, and services. He is the go-to guy when it comes to persuading target audiences to make a purchase.
The American Club, Novotel, and Maybank are among Rick's previous clients. He is a fantastic choice for events like roadshows, media tasting launches and film premieres. Weddings and parties too of course.  He also offers copywriting services. Hop on over to his website to view his portfolio and learn more.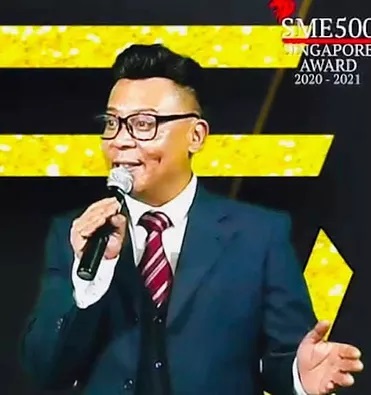 Check Bernard J. Solosa price below:
For the past eight years, he has been a presenter and host whose purpose is to get the most out of the audience. Bernard J. Solosa was also the emcee of the 28th SEA GAMES and has worked with clients like BMW, Mediacorp, and The Esplanade. He partners with Virtual Studios and Event Companies in terms of virtual events like weddings, and dinners.
Bernard projects professionalism, wit, humour and dedication when hosting events, putting the audience at ease. Be it weddings, dinners, virtual events or a conference, he brings a feel-good vibe to the atmosphere. 
Review:
"Thanks for a good job -I think this is the best so far that we have attended. Heard good reviews about you and the DJ". - Carl- Committee for JUKI, Singapore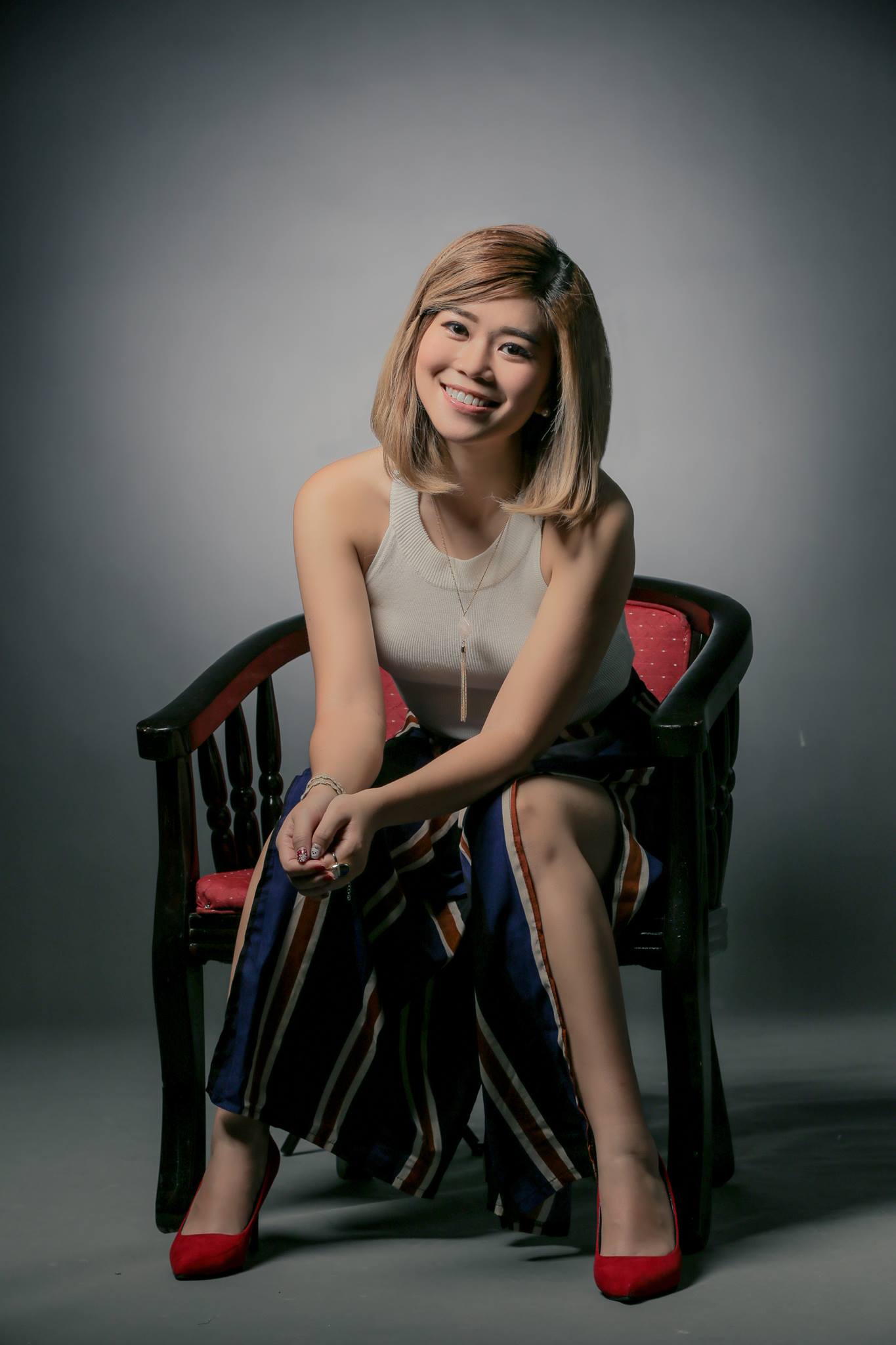 Check Vanessa Phang price below:
Vanessa Phang is a female emcee in Singapore. However, she began her career in musical theatre and is no stranger to playing on stage in front of large audiences. Her adept bilingualism and energetic personality, complete with happy tunes to accompany her on every occasion, leave the audience smiling. Vanessa is known as the Live Events Unicorn because when she is with her band, she spreads joy via music.
She is a talented emcee and offers two packages: BLISS and DELIGHT which differ in the range of services provided.  Aside from that, she offers live music and entertainment where you can choose between a two, three, or four-piece band. Liven up any wedding, roadshow or concert by engaging her services. 
Review: 
"Vanessa hosted our company's customer networking night and did a really great job. She was able to respond spontaneously to the flow of the night and always said the right thing at the right time. She sang during our event and impressed our guests with her vocal capability". -Siew Choo, Wong Fong Engineering Works Pte Ltd.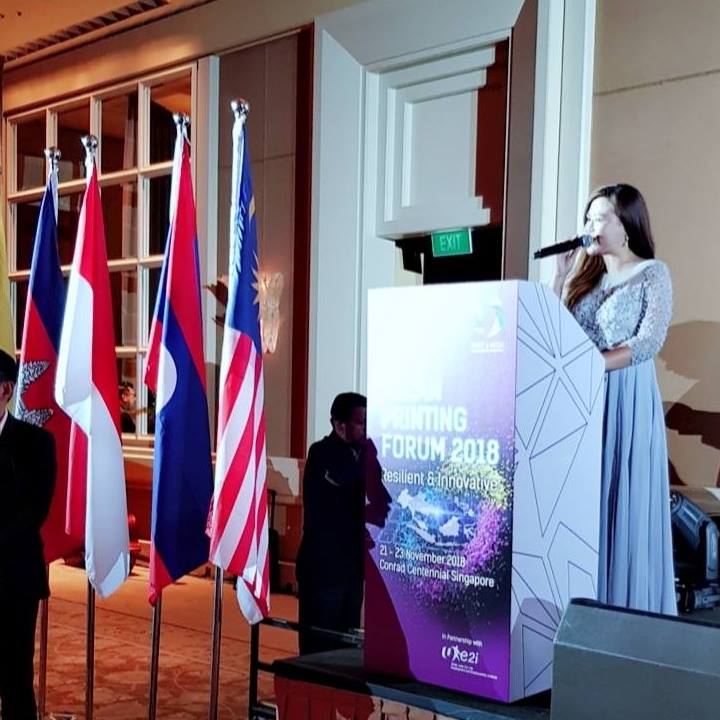 Check Sylvia Tham price below:
Looking for a corporate event emcee? Sylvia is the epitome of versatility, creativity, and fluidity as a host who brightens up any environment. She gives events a formal and corporate tone, which is why she is in high demand as a master of ceremony for events that require a touch of sophistication.
With more than 10 years of experience under her belt, hosting almost 1000 events, Sylvia can handle anything you throw at her. From private dinners with VVIP guests to large scale public events with 50,000 attendees, she's the one to call.  Sylvia also hosts virtual events and even has an online talk show, that rakes in almost 9k views per video.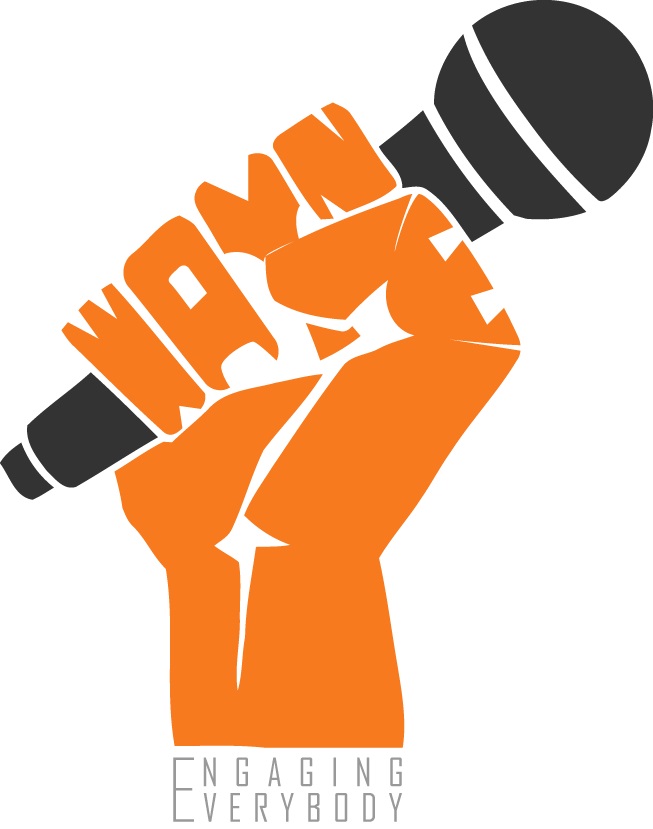 Check Wayne Chew price below:
Wayne Chew is a bilingual emcee in Singapore. He'll turn any event into a lively experience filled with fun and entertainment. Wayne's firm grasp of English and Mandarin effectively communicate with the audience.
His clients include the Singapore Police Force, JTC corporation and Oriental Hair Solution.
He always brings delivers an exciting and memorable experience, whether it's a wedding, formal, or community event. You can also engage him as a facilitator for workshops and camps.
Review:
"Two years ago Wayne hosted the first most important event in my and my husband's life. He brought joy, colour, and entertainment to our wedding and we thank him for that! keep it up, Wayne!!". -Florea Gabriela