Is your pet displaying symptoms of being under the weather? Have you noticed your pet behaving abnormally lately? If the answer is yes, then it's best to consult a professional and head over to the vet clinic.
It is important that your pet seeks the help of a trusted vet to receive proper medical attention. In fact, yearly visits to the vet for vaccinations and check-ups are vital in ensuring that your four-legged friend is healthy and free from life-threatening diseases. 
It's not easy to find a cheap and good vet that is reliable. Not sure which veterinary clinic in Singapore to go to for your pet's needs? Take a look at our list of recommended vets in Singapore and you'll have your answer.
---
Table of Contents
---
How much does a vet visit cost in Singapore?
Our pets are an integral part of our lives and as pet owners, we want to ensure they are given proper care by a good vet. Let's go over the cost of treatment so you'll have an idea of how much you'll be paying.
Among the factors that determine the cost of a vet visit, include, the day and time of visit, the size of your pet, procedures required upon consultation, and severity of your pet's condition. 
For instance, consultation fees can range between $25 and $60, with fees being more expensive on public holidays and for after-hours consultation. Vaccinations may cost between $40 and $100 while sterilisation prices usually start from $150 and can go up to $1000 depending on the size and gender of your pet. At the end of the day, these prices are only indicative as certain vets may charge higher than others.
---
12 Recommended Vets In Singapore
Check Passion Vet price below:
Contact: 66358725 or 66358726 / 6581685850

(Mobile)

 

Email: [email protected]
Price: Minimum $38 (Consultation)| $55 (Microchipping) | Minimum $5.8 (Deworming) | $79-229 (In-house blood tests)
Passion Vet stands out as a unique pet clinic in Singapore for combining traditional Chinese medicine (TCM) into their veterinary practices. It is run by six certified veterinarians who are dedicated to caring for your canine and feline companions. 
They provide pet acupuncture which is beneficial in speeding up recovery for ailing pets as it improves blood flow and promotes healing in the affected area. Among the other services offered are microchipping, vaccination, soft tissue surgeries and dental scaling.
The price information provided is  just a few among the other services and rates. More information is available on the website. 
Customer Review:
"Fantastic people and true to the name of their brand. Expect a passionate team to strive to ensure the utmost care for your loved ones. Your pets are not just your family, they are theirs as well." – Ian Leonard Choo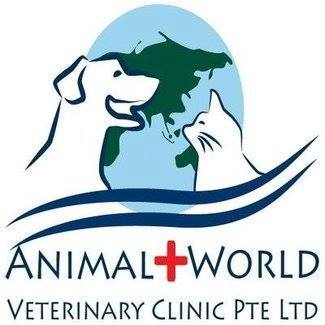 Check Animal World Clinic price below:
Animal World Clinic specialises in delivering enhanced treatment of mobility-related conditions in animals. They are your go-to pet clinic for veterinary physiotherapy as they provide treadmill and movement therapy, extracorporeal shockwave, and TCM acupuncture. 
Besides their expertise in movement therapy, they are also equipped to perform routine procedures such as sterilisation, blood transfusions, orthopaedic surgeries and run blood tests, among other services. Additionally, they provide services such as personalised pet grooming, pet pickup, and pet cremation. 
Customer Review:
"Professionalism, Reliability, Responsiveness
Been going to the animal world veterinary clinic for a few years. The team of people behind this clinic is very understanding and professional. I feel of all the clinics I have visited, animal world clinic has the best customer service and made me always feel like my pet was well cared for.." – Airenn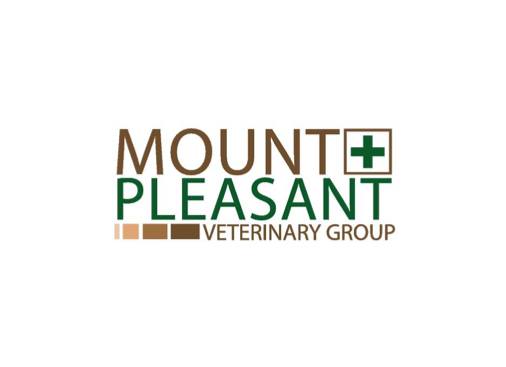 Check Mount Pleasant Veterinary Group price below:
Mount Pleasant Veterinary Group operates eight clinics throughout the island, one of which is a 24-hour vet clinic that focuses exclusively on attending to patients requiring intensive and critical care. Besides providing vet hospital services, their team of veterinary specialists is trained to handle small animal internal medicine and surgery, dermatology, and avian medicine, among other.
They also have vets with special interests in exotic pets such as terrapins. Thus, pet parents of all kinds, such as those owning birds and pocket pets like guinea pigs and rabbits, can have their pet's health checked at Mount Pleasant.
To highlight, the Mount Pleasant Blood Donor Programme was launched in 2016, which is a great initiative to address blood supply shortage.
Customer Review:
"One of the best vet clinics with fully equipped hospital amenities for a variety of tests for our pets." – Lim Jing Wen

Check Island Vet Clinic price below:
Contact: 65605991 (Jurong East Branch / Mainline) / 64494491 (Bedok Branch) 
Price: Consultation - from $38(weekday) | from $50(weekend)
Island Vet Clinic (IVC) currently has two branches, one at Jurong East and the other at Bedok, that care for the Singaporean pet community. They provide consultations for many types of animals such as dogs, cats, rabbits, hamsters, guinea pigs, birds, and reptiles. 
House calls can also be arranged but are subject to the vet's availability.  Although IVC is not a 24 hour pet hospital in Singapore, overnight intensive care is provided for pets requiring special care. Apart from routine vet services such as vaccinations, health checks, and blood tests, IVC offers after- hours emergency services for critical cases. There is a list of life-threatening symptoms provided on their website to help you determine whether your pet's condition is serious. Note that their emergency line is open till 10.30pm.
Other service fee information is available on the website while estimated costing for complicated cases will be provided for upon consultation. 
Customer Review:
"I didn't have an appointment but they allowed me to come in as a walk-in because my dog was really unwell. Not only were they very efficient, but I also really felt they cared about my dog in her time of distress. Great service from start to finish." – Victoria McBurney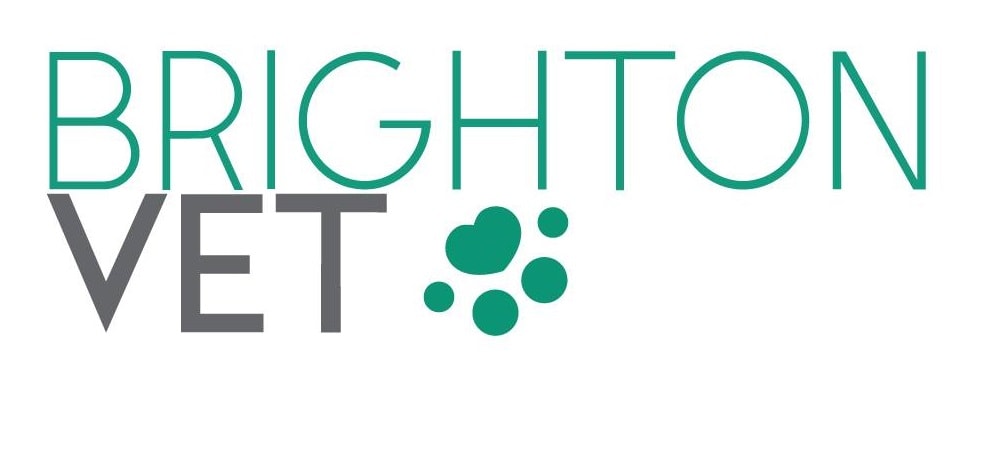 Check Brighton Vet Care price below:
The team at Brighton Vet Care aspires to provide the best veterinary care possible for your pets. They are a boutique and independent veterinary practice that offers the latest cutting-edge services. For starters, they offer antibody titer testing which determines what antibodies your pet possesses, so that unnecessary vaccinations are avoided. They are also one of the few vets in Singapore that offers laparoscopic (keyhole) surgeries. 
Brighton Vet Care's expertise does not stop short there. They also offer endoscopy, skin allergy investigations, dental surgeries, scaling and polishing, and many other services to meet your pet's health needs.  
Further, video consultation can be arranged to address any concerns you might have. 
Customer Review:
"I am thankful to have you guys when Xiao Bai need medical help! The doctors are very good in their vet knowledge and give us different alternatives for his medical help! Thank you, Brighton!" – Ms Tan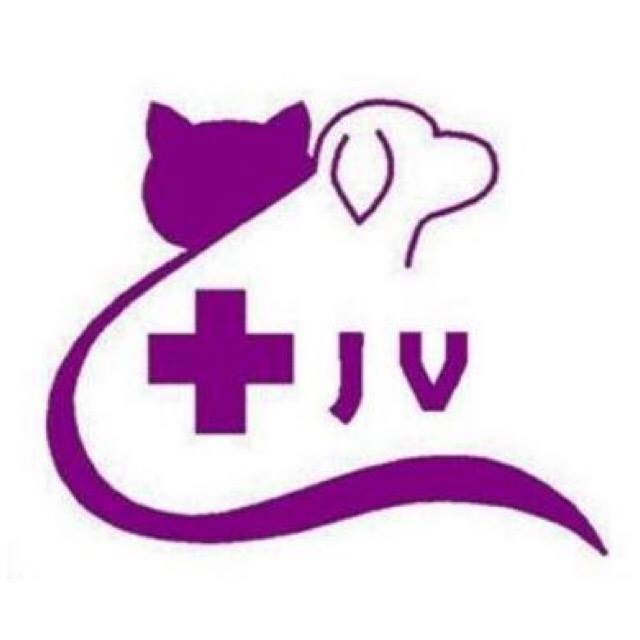 Check The Joyous Vet price below:
Contact: 

Choa Chu Kang – 67690304,

Yuang Ching Road – 62674137 / 62674139 

Email: [email protected]
Price: N/A
Since its establishment in 2005, The Joyous Vet (TJV) has been providing medical care for the pet community in Singapore. TJV's dedication in ensuring quality living for pets shines in their Pet-Pal Care Plan. This personalised health care plan for your pet would ensure that they get the medical attention they require at any stage of their life. 
Their services include neutering, vaccinations and vaccine titre checks, dental care, soft tissue surgery, and chronic disease management. However, do note that TJV is not an emergency vet. Hence, critical cases will have to be referred elsewhere.
TJV also runs a Blood Donor Program where pet owners can register their pets as donors and enjoy benefits such as heartworm and tick panel for dogs, FIV/FeLV for cats, blood typing and a pre-donation health screening. 
Customer Review:
"Really nice vets and nurses. Were very sweet to my cat during consultation despite her hissing out of discomfort but they were so nice nonetheless. Thank you!" – Kris. A.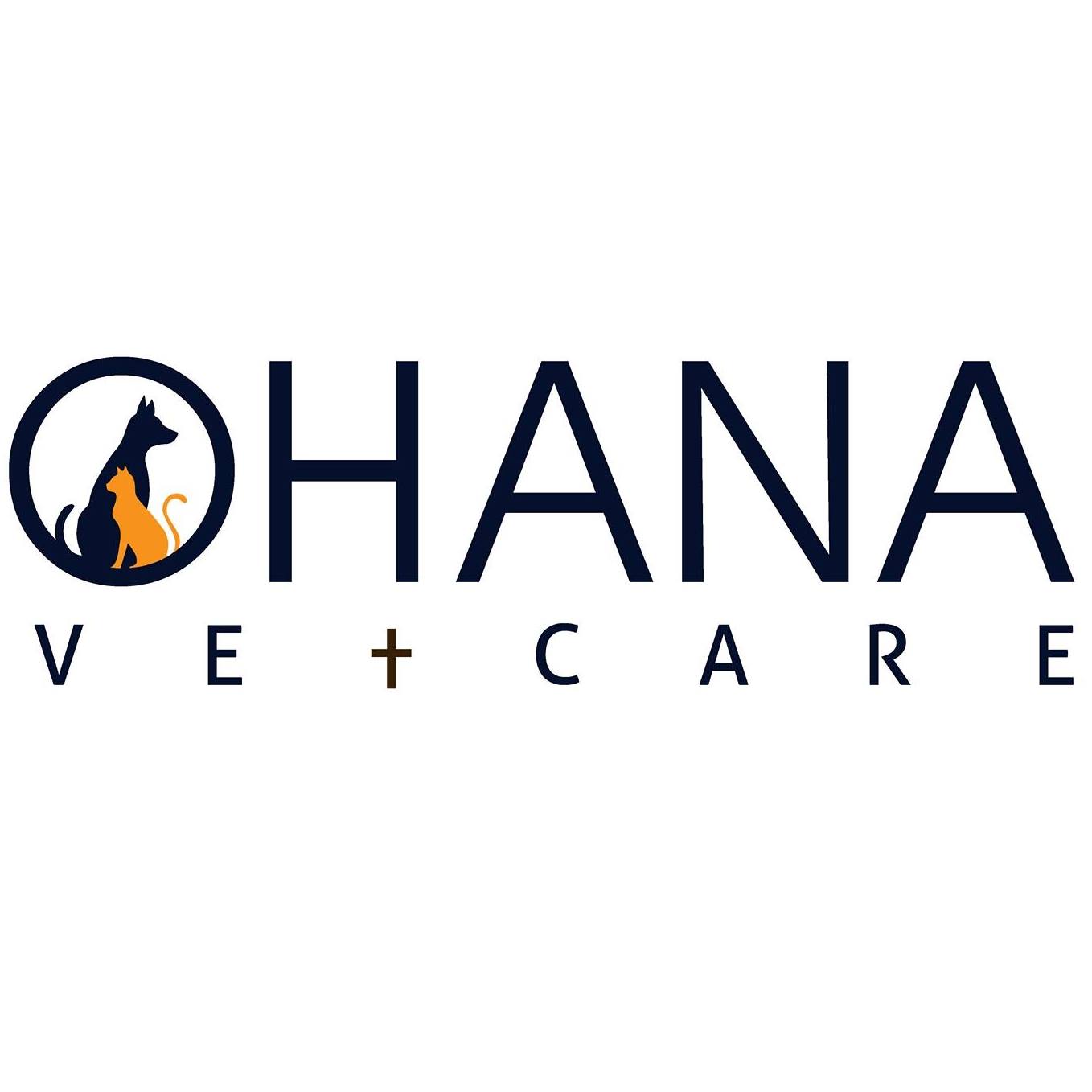 Check Ohana Vetcare price below:
At Ohana Vetcare, family means forever. This vet appreciates the special bond between pets and their owners and endeavours to create a family atmosphere with their clients. Their services include internal and external parasite treatment, pre-export check ups, orthopaedics, and dental services. 
This vet also provides house calls and diagnostic services such as laboratory tests like urine and faecal analysis, along with biochemistry and haematology tests. Appointments can be made either via email or through their website. 
Customer Review:
"My dogs like seeing Dr Ong and they appear comfortable with him. I have consulted him for nearly a decade ranging from cancer to stomach bloat to loss of appetite. After consults, I am grateful for his follow up phone calls enquring about my pets' condition. He genuinely cares for his patients." – Paul Ang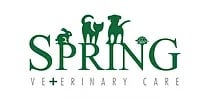 Check Spring Veterinary Care price below:
Here is another vet which incorportes Traditional Chinese Medicine into its treatment, offering acupuncture and Chinese herbal medication. Among the ailments which may benefit from this unique treatment are arthritis, chronic skin ailments, and cancer. Spring Veterinary Care treats all kinds of pets at an affordable cost as they aim to be the most trusted and preferred provider of veterinary care. 
Besides offering general practices such as dental examinations, microchipping, and vaccination, they also perform surgical procedures such as a biopsy, wound repair, and lump/growth removal. Various laboratory and diagnostic services such as blood typing, pregnancy testing, and glacouma testing are also available. 
Customer Review:
"Vet was experienced and helpful in explaining the whole spraying process. Likewise, the receptionist was very patient in going through all the paperwork. Recommended" – Nelson Lim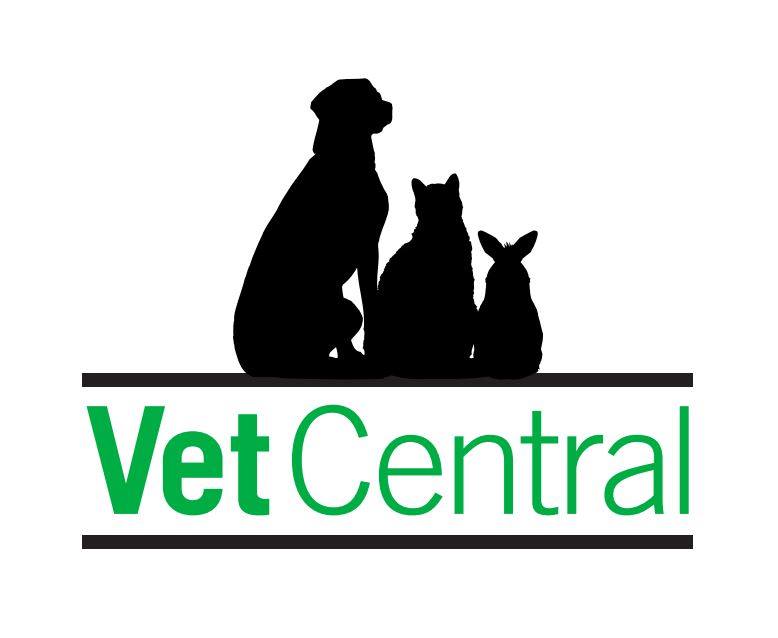 Check Vet Central price below:
Up-to-date and high-quality service is what customers can expect at Vet Central. This pet clinic prioritises the safety of customers, pets, and staff and strives to meet customers' expectations. Vet Central provides wellness care for pets that encompasses comprehensive physical examination, diagnostic tests, and vaccination checks to ensure your pet is in tip-top condition. 
Dental care services are also available, including extractions and incisor trimming for rabbits and guinea pigs. In addition to laboratory and diagnostic services, Vet Central is also well-equipped to perform surgeries. Overall, Vet Central is a one-stop healthcare centre for your feline, canine, and pocket pet companions. 
Customer Review:
"My rabbit was under good care while here. It underwent neutering successfully and the doctor kindly explained the risks before the operation. She also gave me some tips about trimming rabbit nails during my first visit." – Tay Yi Jia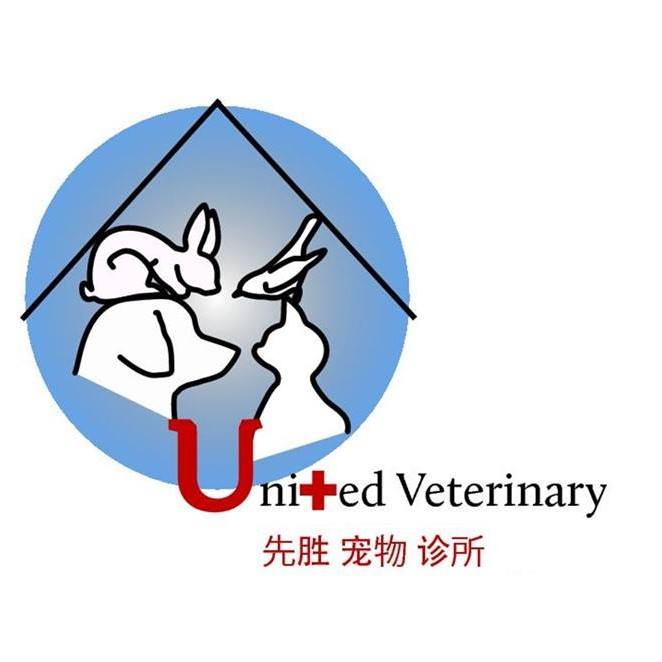 Check United Veterinary Clinic price below:
United Veterinary Clinic offers quality veterinary care and assistance to ensure your pets live a long and healthy life. Their consultations include wellness exams, pet export health checks and certification as well as the option of Traditional Chinese Veterinary Medicine to complement Western medical practices. 
This vet also has an intensive care ward equipped to provide critical care and monitoring. Some of their highlighted services include laser therapy, transfusion medicine, and end of life care. Furthermore,  diagnostic, surgical, and wellbeing services are provided to ensure your furkids are holistically cared for. House calls and tele-consultations are available upon request for patients who are unfit to travel or have issues with transportation. 
Customer Review:
"From the receptionists to the nurses and vets, they have taken care of my dog Mocha very well. Regular updates during the hospital stay were very efficient. Would recommend bringing your pets here." – Wei Xiang Koh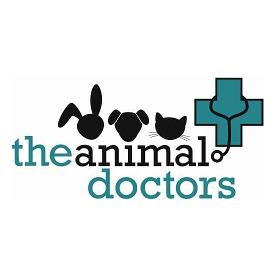 Check The Animal Doctors price below:
Contact: 

Ang Mo Kio – 64514531,

Tiong Bahru – 62533023 

Email:

[email protected]

 

Price: N/A
Founded in 2008, The Animal Doctors has grown to be an established small animal veterinary clinic that is always ready to give the highest level of service and information concerning the care of your pet. The clinic has a complete in-house laboratory equipped to perform blood work and urine analysis. 
The Animal Doctors is the first cat vet in Singapore to possess a licensed radiation ward for the treatment of hyperthyroidism in cats. As a result, hyperthyroid cats can be cured without requiring lifetime medication. Other services offered include diagnostic imaging, hospital facilities, surgery, and dentistry.
Customer Review:
"Was very impressed at how they handled my 21yo chinchilla who was in a bad shape. Great heart and skill. They go beyond the usual level of care." – Daphne Grace

Check Frankel Veterinary Centre price below:
Contact: 68761212 | 81259599 (After-hours emergency) 
Price: N/A
At Frankel Veterinary Centre, their team of dedicated professionals strives to deliver comprehensive veterinary care and attention for various animals. They utilize current medical advancements to provide the best veterinary services as they value customers' confidence in them.  
Health checks for dogs, cats, rabbits, chinchillas and other rodents are among the consultation services offered. Dermatology, dentistry, surgery, and Traditional Chinese Medicine treatments are also offered. Other services include intensive care, chemotherapy, prosthetic limbs/wheelchair fixture, and artificial insemination. This veterinary centre also makes house calls and offers after-hours emergency services. 
Customer Review:
"Staff are friendly, helpful, and Dr June Tan is very knowledgeable!" – Wendy Tan