Everyone wishes to have a house where they can perform the things they enjoy, whether it is for their business or their home. Moving into a new home, on the other hand, may be stressful and exhausting, especially when it involves hauling large items and setting up various appliances. We normally prefer to stay put rather than relocate to a better location.
But now, from food to housing, practically anything is attainable. Moving into a new home is not without its difficulties; you can hire a mover to handle the task for you, or you can hire lorry movers if your new home is far away. And since there are a lot of movers out there, we are to give the best movers in Singapore to narrow down your options. Here is a list of movers in Singapore.
---
Table of Contents
---
How much do movers cost in Singapore?
With various services and equipment quality, hiring a mover can cost anywhere from $200 to $550, depending on the sort of moving service desired by the client.
Moving has never been easier or more convenient, and thanks to this list of movers, we can now live life in the safest location that we want.
---
List of Best Movers in Singapore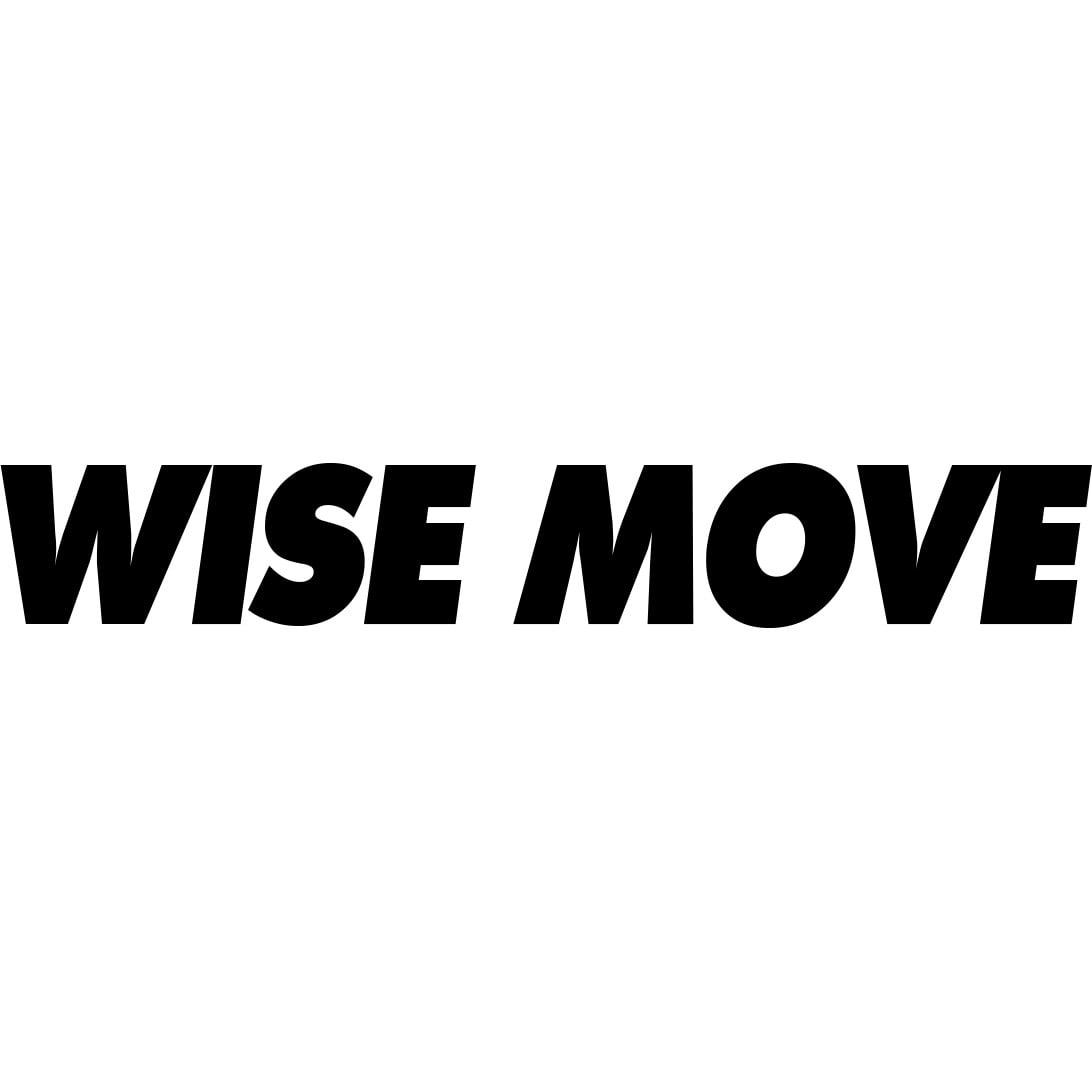 Check Wise Move price below:
Wise Move is a Singapore-based company that provides a wide range of services. This organization assists thousands of individuals in finding the best moving service and offers a wide range of services, including office movers, house movers, piano movers, furniture movers, and international movers. It's also simple and convenient to make a reservation online.
Review:
" Great service and good coordination. Go the extra mile to help you with complicated issues". An Dien 

Check The Trio Movers price below:
Address:

31Woodland Close #02-10, Woodlands Horizon, Singapore 737855

E-mail:

[email protected]

Phone:

+65 83215709
The Trio Movers is one of the most reliable moving companies in Singapore with over 10 years of experience in the professional moving industry. On top of its moving services, the company also offers packing, disposal, and storage rental. More amazingly, it offers reasonable rates and no hidden cost
Review:
"Sales consultant is very responsive and very detailed on the price and services, the operating team is responsive and friendly" - Lee Wei Cheng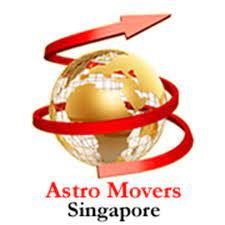 Check Astro Worldwide Movers price below:
Address:

7 Temasek Boulevard #12-07 Suntec Tower One, Singapore 038987

E-mail:

[email protected]

Phone:

(65) 6791 2488
Astro Worldwide Movers is a global moving company that works with businesses, families, government agencies, and multinational corporations. This Singapore-based moving company has been in operation for over two decades, which explains why they provide services such as international relocation, home office movers, airfreight service, automobile shipping, container sizes, moving to Singapore, and even shipping services.
Review:
  "One of my friends suggested the name Astro Worldwide Movers, I called them and took their service. I was a bit worried about the safety of my belongings but they did their duty with full honesty". - Astro mover review by Tina
Check CYC Movers price below:
Address:

Singapore, Central Region, Singapore

E-mail:

[email protected]

Phone:

+65 6278 5150
CYC Movers, founded in 2003, specializes in residential and business moving services, both locally and abroad. More than 10,000 families, businesses, and government organizations had already been served by this professional mover in Singapore.
Review:
"CYC movers are very professional and the charges are reasonable. The staff handle all the things swiftly and carefully". - Michael Yan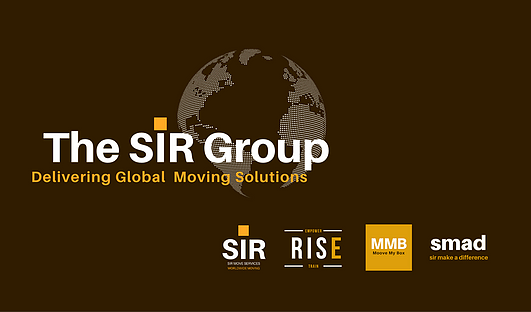 Check SIR Move price below:
Address:

10 Ubi Crescent #03-06, Ubi Techpark Singapore (408564)

E-mail: [email protected]
Phone:

+65 65347348
SIR Move, which was founded in 2006, is one of the most reliable movers in the country. The organization has won various business honors, indicating that it does outstanding work. Their crew is constantly compassionate, proactive, and patient to accomplish this. With decades of experience, the company's main mission is to create new memories for customers by providing complete, innovative global solutions.
Review:
"The Sir Move provided an excellent service from the beginning to the end, and they used an organised and methodical approach that was critical to the success of the move". - Melissa McMaugh

Check BEAM Smarter Storage price below:
BEAM is a self-storage concierge service. This is ideal for people who don't have enough storage space, need to keep track of goods, or just don't have the time to worry about storage and transportation. This is now made simple with the use of BEAM Space, a mobile application that allows customers to view, manage, and retrieve their belongings with only a few taps.
Review:
"The next best thing since 24hr self-storage! Imagine all your items properly inventoried and the convenience of getting specific items delivered without going to obscure locations and retrieve them". - Ray Ng

Check RedSun Movers price below:
Address:

11 Woodlands Close 'Woodlands 11 #09-17 S737853

E-mail:

[email protected]

Phone:

+65 63661548
Customers can count on Red Sun Movers to make their move as easy and stress-free as possible. It's also a good mover because it offers a wide range of services. They provide high-quality service and have the resources and skilled movers to handle any job. The process of shifting can be made considerably less stressful with Red Sun Movers.
Review:
"Awesome services from Red Sun Movers! We have so many things and they moved so fast in 4 hours! Efficient, fast and value for money!" - Sharon Tan

Check Anytime Movers price below:
Address:

Blk 1014 Geylang East Ave 3 #07-214, Singapore 389729

E-mail:

[email protected]

Phone:

(65) 9800 9794
Anytime Movers is a highly recommended mover that has been servicing the local community for more than three years. Customers may expect a stress-free and dependable relocation. From house movers to pet movers to business movers, the company's goal is to be the best in the country. Because they performed so well, the organization wants their consumers to have peace of mind and be stress-free.
Review:
"Super fast response, good price (no surprise charge) and friendly service with a cheerful attitude. Great experience. Recommended!!" - Isabelle Laporte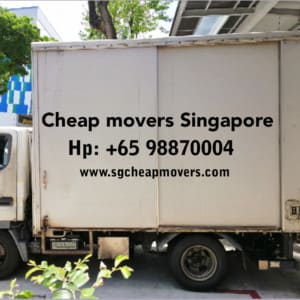 Check SGCHEAPMOVERS price below:
The motto at SGCHEAPMOVERS, a respectable and well-known inexpensive moving company in Singapore, is "reliable, honest, and quick." The company's crew is ready for any work, and by managing with competence and experience, clients can be assured that the job will be done correctly. All jobs are completed with quality yet at a low cost, and with the movers and packers, the company maintains open communication lines throughout the life of each project.
Review:
"Fuss-free and nice experience dealing with your company. Your team member is very polite and helpful from start till the end".- Sendler Raj

Check Movercompared price below:
Movercompared is a moving website that has been in business for 15 years and operates in over 150 markets across the world. It is the most trusted name in international and domestic moving services. With over 5000 partner firms and counting, clients can rest assured that their work will be handled by skilled staff.
Reviews: 
" Movercompared helped us find the best quotes in just a couple of minutes. Brilliant and reliable service!" - Peter Wilson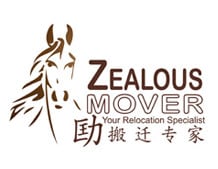 Check Zealous Mover price below:
Adress:

512 Chai Chee Lane #06-02 S469028

E-mail:

[email protected]

Phone:

+65 62457727
With the support of a knowledgeable workforce in the sector, Zealous Mover caters to foreign and local needs all year long. The organization is aware of the various demands of various sorts of relocations and respects the needs of its clients. Zealous also provides the most dependable international relocation services to ensure a smooth and successful transition.
Review:
"Not the cheapest mover to move to houses to two locations and to dispose of bulky items but definitely the most professional and well-organized team I've seen. Worth the price". - Peter Leong
Check Kaplan Logistics price below:
Address:

3024 Rd 3, #02-67, Singapore 408652

E-mail:

[email protected]

Phone:

+65 9730 7038
Because this mover has been in the moving business since 2007, it has established itself as a professional logistics firm that offers storage, warehousing, and transportation services. The service is extremely dependable in terms of ensuring that the client's belongings arrive at their destination securely and undamaged.
Review:
"Careful moving, extensive wrapping and protection. Good, polite service overall!" - Gerard Heng