"How to get discounts at Lazada?" is a common question within the online shopping community in Singapore. That question, though, is easier to answer than you think.
If you shop at Lazada often then you'll know that there are many promo codes & vouchers to collect. However, coupon codes that actually help you save are hard to come across. We've saved you the trouble of searching around the web for these Lazada credit card promo codes and listing them all in one place.
Top up your Lazada voucher codes with these latest Lazada bank promos for Singaporean customers to enjoy bigger and better discounts. The best part is that.. these credit card promos for Lazada actually work! As a bonus, we've also thrown in a bunch of Redmart credit card promos for you to enjoy, especially for the upcoming 11.11 sale in 2023!
---

All Lazada Credit Card Promos in Singapore September 2023
Citibank 
Lazada Citi Credit 
$30 off with a minimum spend of $150
Only valid for use on Lazada iOS and Android
Valid until 31 December 2023
Citi Credit Card
$6 off with a minimum spend of $99
$10 off with a minimum spend of $150
Valid for Citi credit cards only
Only valid for use on Lazada iOS and Android
Valid until 31 December 2023
DBS 
$20 off Lazada Voucher
Minimum spend of $800
Valid for IPP Payment only
Only valid for use on Lazada iOS and Android
Valid until 31 October 2023
DBS x LazMama Shop
$4 off Lazada Voucher
Minimum spend of $60
Only valid for use on Lazada iOS and Android
Valid until 31 October 2023
HSBC 
$6 off with a minimum spend of $99
$10 off with a minimum spend of $150
Valid for HSBC credit cards only
Only valid for use on Lazada iOS and Android
Valid until 31 December 2023
OCBC
OCBC Credit Cards only
$10 off, min spend $150
Only valid for use on Lazada iOS and Android
Valid until 31 December 2023
OCBC Frank Credit Cards only
$6 off, min spend $99
Only valid for use on Lazada iOS and Android
Valid until 31 December 2023
OCBC Titanium Credit Cards only
$6 off, min spend $99
Only valid for use on Lazada iOS and Android
Valid until 31 December 2023
Singtel Dash
$10 off, min spend $150
Voucher is applicable for Dash payment method only
Only valid for use on Lazada iOS and Android
Valid until 31 December 2023
---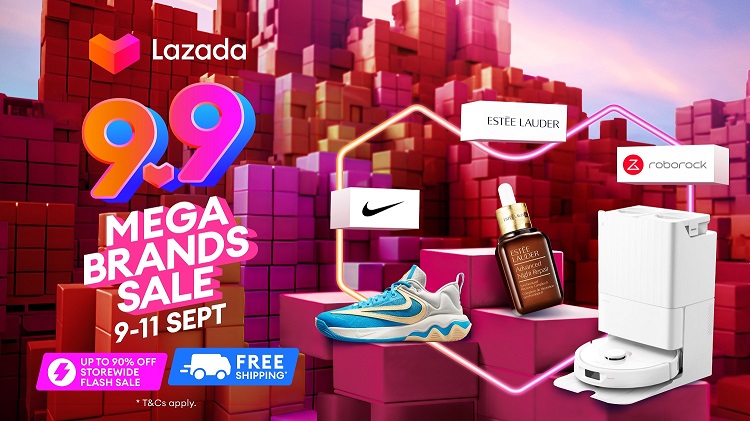 ---
Lazada Citibank Promo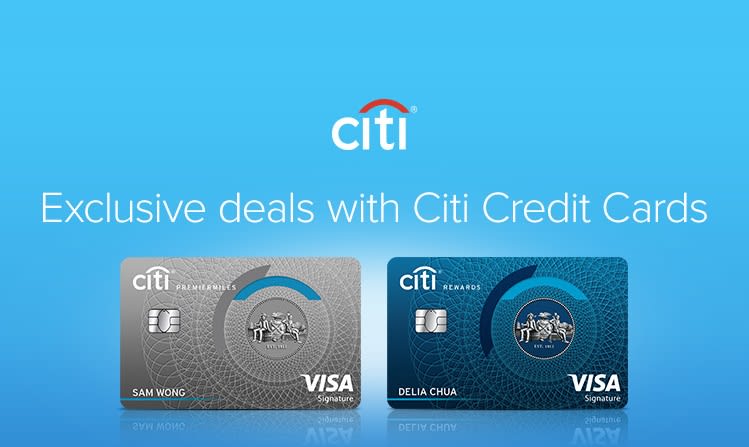 Citi Tuesdays
$5 off min. spend $60 
Refreshed for collection every Tuesday during promotion period at 9 am, 12 pm and 6 pm.
Voucher is valid for Lazada orders only (excluding RedMart).
Voucher is applicable for Citi Credit Cards only.
Valid until 31 December 2023
Citi Thursdays
$14 off lazada promo code min. spend $160

Voucher is valid for RedMart orders only.

Voucher is applicable for Citi Credit Cards only.

Not applicable for Toddler Formula (0-12mths), digital goods, gold/jewellery and shipping charges.

Valid until 31 December 2023
$8 Off For Lazada New Customers 
$8 off lazada voucher min. spend $20
Limited to the first 500 redemptions monthly
Voucher is valid for Lazada orders only, excluding gold/jewelry, digital goods and toddler formula (0-12 months).
Valid for all Citi Credit Cards 
Valid until 31 December 2023
$15 Off For Redmart New Customers
$15 off lazada discount code min. spend $60

Limited to the first 500 redemptions monthly

Voucher is valid for RedMart orders only, excluding toddler formula (0-12 months).

Valid for all Citi Credit Cards 

Valid until 31 December 2023
Up to $10 off for Redmart Existing Customers
$8 off lazada voucher, min spend $120

$10 off, min spend $150

Applicable for Citi Credit Cards only.

Not applicable for Toddler Formula (0-12mths) and shipping charges.

Valid until 31 December 2023
Get $250 Lazada and Redmart Vouchers By Applying For Citi Lazada Card 
10x Rewards on Lazada spend 

5x Rewards on Lifestyle categories

Shipping rebates on Lazada (capped at 4 shipping rebates a month)
---
Lazada DBS Credit Card Promotion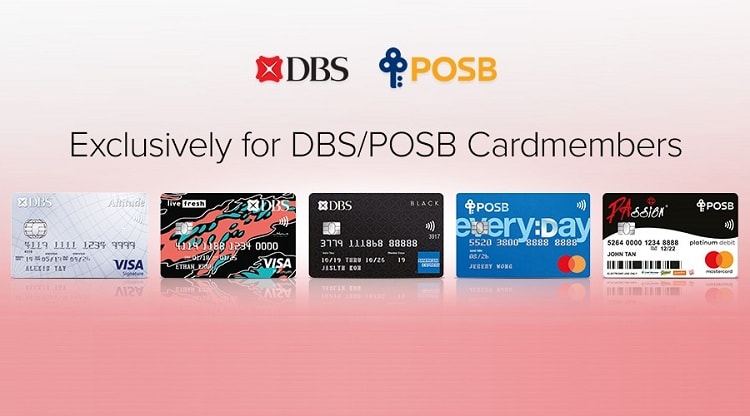 $8 Off For Lazada New Customers 
$8 off lazada promo code min. spend $20
Voucher is limited to 1 redemption per new Lazada customer
Limited to the first 1000 redemptions monthly
Valid until 31 December 2023
$1 Off For Redmart New Customers
Minimum spend $60

Voucher is limited to 1 redemption per new Lazada customer

Limited to the first 1000 redemptions monthly

Voucher is valid till 31 December 2023
$5 Off For Redmart Existing Customers
$5 off Lazada Voucher

Minimum spend $150

Voucher is limited to 1 redemption per customer.

Voucher is applicable for DBS/POSB Cardmembers on RedMart orders only.

Valid until 31 December 2023
Get $200 Lazada Vouchers By Applying For DBS/POSB Credit Card 
Apply online for your first DBS/POSB Credit Card
Receive S$200 worth of Lazada vouchers via a voucher code issued on

 

DBS PayLah!

 

within 30 days from your card approval date
Ends 31 December 2023
Code: DBSLAZ 
---
HSBC

$8 Off For New Lazada Customers
$8 off Lazada Voucher
Minimum spend $20 

Valid for new Lazada Shoppers (not applicable for RedMart orders)

Only with Maybank Visa cards

Limited to the first 500 redemptions per month

Ends on 31 December 2023
$1 Off at Redmart
$8 off Lazad Promo
Minimum spend $60
Valid for RedMart orders only.
Voucher is applicable for HSBC Credit Cards only.
Not applicable for Toddler Formula (0-12mths) and shipping charges.  
Valid until 31 December 2023
---

Maybank
$8 Off For New Lazada Customers
$8 off Lazada Voucher
Minimum spend $20 
Valid on Lazada Mobile App only
Only with Maybank Visa cards
Ends 31 October 2023
---
Lazada OCBC Promo

$8 Off For New Lazada Customers
$8 off Lazada Voucher

Minimum spend $20

Valid for new Lazada customers only

Voucher is limited to 1 redemption per customer

For OCBC Credit/Debit cards

Ends 31 December 2023
---
Standard Chartered

$6 Off For Lazada New Customers 
$6 off Lazada Promo
Minimum spend $70
Limited to the first 500 redemptions monthly

Voucher is valid for Lazada orders only

Ends 31 December 2023
$8 Off For Lazada New Customers 
$8 off Lazada Promo
Minimum spend $100
Limited to the first 500 redemptions monthly

Voucher is valid for Lazada orders only

Ends 31 December 2023
---
UOB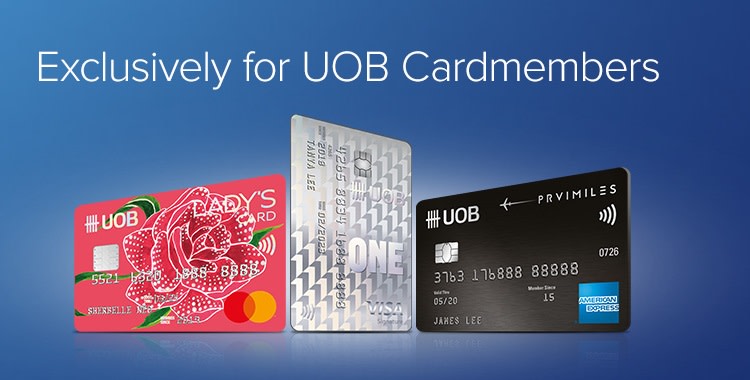 $8 Off For Lazada New Customers 
$8 off min. spend $20
Voucher is limited to 1 redemption per new Lazada customer
Limited to the first 1000 redemptions monthly
Valid until 31 December 2023
$15 Off For Redmart New Customers
$15 off min. spend $60

Voucher is limited to 1 redemption per new Lazada customer

Limited to the first 1000 redemptions monthly

Valid till 31 December 2023
---
Related Articles