Have you ever felt your hair being drier after a shampoo session? That's because you need a conditioner. The two items come as a pair, sort of like partners in crime. One cleans while the other cares.
Regardless of the type of hair you have, be it oily or dry, a conditioner is essential in protecting your hair.
Best way to use hair conditioner
There are 3 types of hair conditioner - regular, leave-in, and deep - and they are used differently. Usually, conditioners are the second step after shampooing and rinsing off the lather. After that, for regular conditioning, apply a pea sized amount onto your fingers and then onto your hair. Run your fingers through and then wash it off.
The same goes for leave-in and deep, except you don't need to wash off for the leave-in one. Whereas, you'll need to leave in the deep conditioner for about 20-30 minutes before washing it off.
To see which product suit your needs, here are some of the top in Singapore choices for you to use.
Dry hair can be a hassle as the strands tangle easily. This conditioner helps to replenish moisture in hair with botanical seed oils which hydrates and softens the hair. The plant-derived formula is gentle on the hair and repair damage from within, leaving you with smooth, manageable hair.
---
Dry, damaged hair is caused by many things like diet, stress, and heat damage. To counter this, something like the Sunsilk Damage Restore Conditioner is needed.
This conditioner is meant to strengthen the hair structure. It has a nutri-oil complex that cleanses and restores the hair to its optimum state by penetrating through the strands and reconstructing it from within.
---
More often than not, frizzy hair comes as a package with dry hair, what more coloured. The IGK Mistress Hydrating Hair Balm is a lifesaver in this scenario.
It is lightweight with a formula of coconut oil, argan oil, and shea butter, ingredients meant for dry hair. With the hydration, protection, and care from this product, your hair will always be well taken care of.
---
Brittle hair can come as a side effect of dry hair. What you need here is vitamin B5 - the miracle ingredient that makes hair stronger so that they do not break so easily. The Placentor Vegetal Hair Repair Conditioner not only has vitamin B5, but also silk proteins which replenishes the amino acids in the hair to produce more keratin so your hair looks glossy.
---
Recently permed your hair and now it's going downhill? Don't worry because the LOREAL Paris Hair Conditioner is here to the rescue. Formulated specially with curls in mind, it does not weigh hair down while it nourishes. Instead, curls are more easily managed. It is not harsh on the hair either, as it is sulphate-free, paraban-free, and vegan.
---
Thin and fine hair usually equates to tangles especially on dry hair, and if you're not careful, you'll break a lot while combing. So that's why the Briogeo Farewell Frizz Smothinh Conditioner is such a wonder. Made for dry fine hair, this hydrating conditioner is made with rosehip extract, argan oil, and coconut oil to smoothen, protect, and repair.
---
You might have heard that products with silicone is not suitable to use. However, that is exactly what you need if you have dry, gray hair regardless of your age. Getting gray hairs is an inevitable part of life and we should embrace it.
A good way to tame it is by using a product with silicone. And that is what the Dove Damage Therapy Intense Repair Conditioner brings. The silicone protects hair strands by forming a protective layer around it to lock in moisture while other ingredients like Nutri-Keratin Repair Actives get to work on nourishing the hair inside.
---
Long hair can be difficult to manage especially when they're dry. They can also be difficult to comb and wash. But with the Sunsilk Healthier and Long Conditioner, you're set. Biotin nourishes the hair from the root to the tip. So if you want stronger, healthier, and thicker hair, this is the product for you.
---
From the name itself, you know the IGK Bad & Bougie Alma Oil Deep Repair Conditioner is a good deal. It deeply repairs any hair damage with long usage in addition to giving protection. Even hair in the worst state can be revived due to the amazing ingredients that conditions, nourish, and hydrates such as vegetable protein complex, alma oil, and coconut oil.
---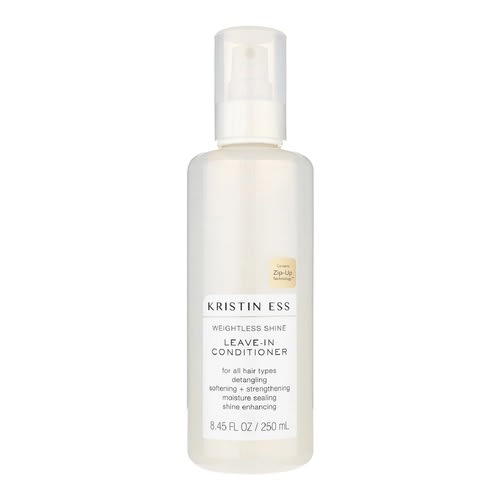 This leave-in conditioner may be suitable for all hair types, but on dry hair it's a miracle worker. Not only does it seal in moisture, but it also protects against heat to combat heat damage from hair tools. At the same time, it detangles, softens, and strengthens hair strands so that they stand strong even in the face of extreme styling.
---
You will fall in love with this hair conditioner when you find out what it can do. Powered with organic ingredients, it is sulphate-free and silicone-free so there are no harsh chemicals to dry out your hair. Infused with olive oil, vitamin E, sesame oil, and so much more, it leaves you with recovered strong, nourished, and hydrated hair.
---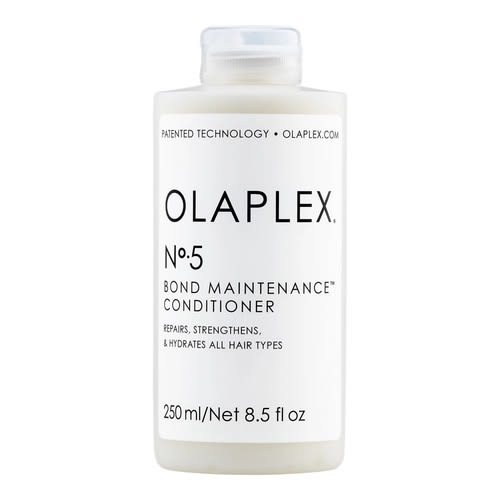 When you've got the driest hair there ever was, the OLAPLEX Bond Maintenance Conditioner will save you from that. Being very moisturising and hydrating, it brings your hair back to life, repairs frizz and split ends, and protects from hair damage. It will have your hair in a wondrous silky smooth texture when you're done with it.
---
Disclaimer: The pricing shown is just a good indication of how much these products are worth. The prices could change based on the e-commerce promotions that are going on. If some of the products are not available, do email us at [email protected] Thank you!