It's time to put that old soap bar down and invest in a good facial cleanser to take good care of one of the most delicate and vital skin on your body. Finding the right facial cleanser will not only help you get rid of dirt and impurities, but it will even help you address specific skin concerns. No matter what your skin type is, here are the top face wash products for men. 
Differences between men and women skin?
Skin does not only vary by age and type, but they also vary according to gender as well. And the main reason for that is due to the testosterone hormone in men that gives their skin a more masculine characteristic. Here are the few differences between men and women skin:
Thickness
Male skin is approximately 20-25% thicker than female skin and it contains more collagen with a tighter, firmer, appearance. Because of difference in collagen density, it is more common to find women with more premature aging signs compared to men even though they are of the same age. 
Oiliness
Men have more active sebaceous glands and larger pores compared to women. Since sebum production is almost double that of women, male skin is usually much oilier and shinier and is also more prone to acne and breakouts. 
Facial Hair
Daily shaving stresses the skin and can cause irritation as it removes the uppermost layer of skin cells. Those who shave often will end up with weakened skin barrier function which will lead to a much more sensitive and easily irritated skin. 
Now, let's point you to the best face wash that we believe will change your skincare regime for good.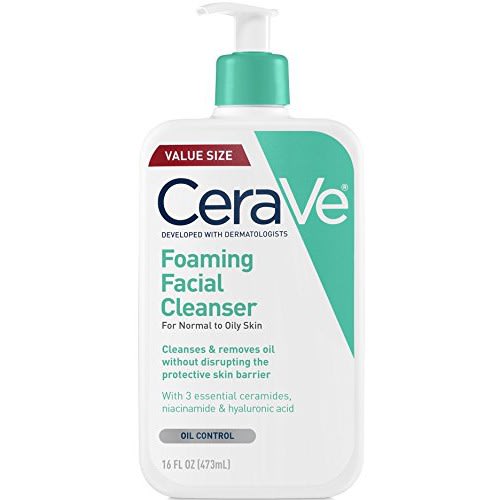 Check CeRave Foaming Facial Wash price below:
add_circle
Non-comedogenic, non-irritating, and fragrance-free
add_circle
Gentle on skin
add_circle
Hydrates and restores protective skin barrier
add_circle
Approved by National Eczema Association
remove_circle
Parabens may not suitable for very sensitive skin
remove_circle
Can be drying for some
CeRave's foaming facial wash works to capture and lift away dirt, oil, and grime without any harsh rubbing or over-drying. Instead of relying on force and disintegrating effects, this gentle face wash bubbles up and digs deep into your pores to draw out excess oil and debris. 
The formula features Ceramides to hold cells together into a protective layer and hyaluronic acids to attract and retain moisture on skin's surface. That results in a gentle, non-irritating wash that leaves skin feeling refreshed, balanced, and clean. CeRave's non-comedogenic foaming facial wash is even approved by the National Eczema Association, meaning it is suitable for use by men with eczema and sensitive skin.
Although the face wash does contain parabens, many reviewers have shared that the foam wash helps to relieve dry patches on top of keeping their skin feeling fresh all day. What we are impressed by about this gentle and fragrance-free facial wash is that it works to whisk away impurities and excess sebum with just one quick, fun step.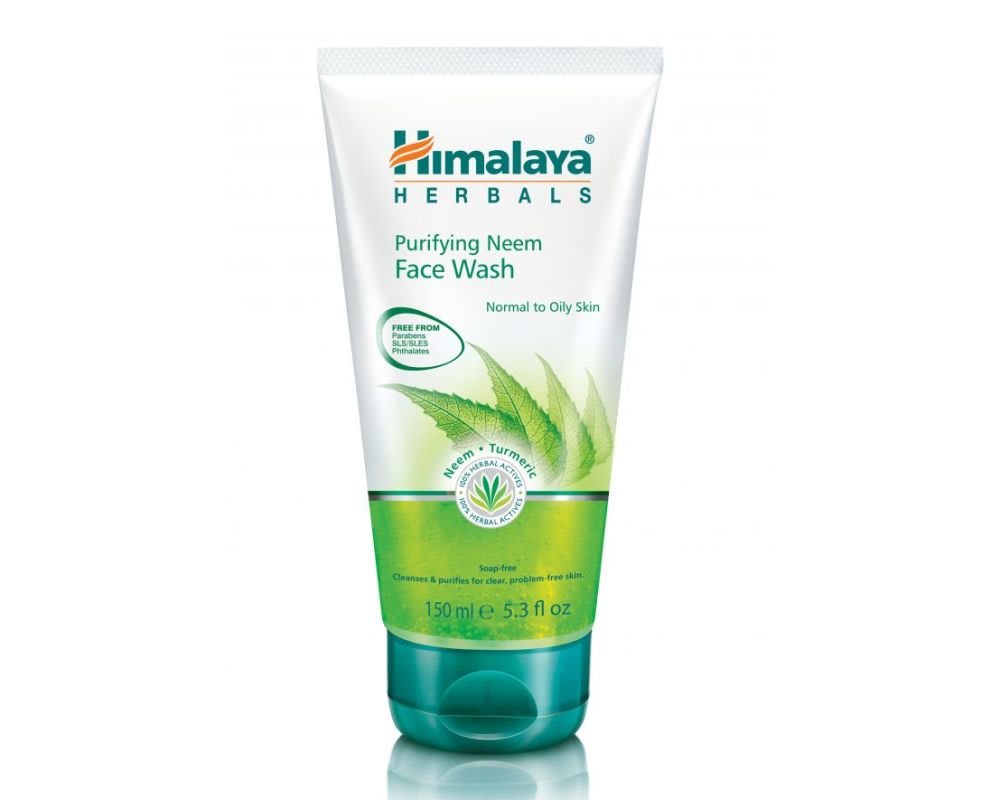 Check Himalaya Purifying Neem Face Wash price below:
add_circle
Has a soft, clean smell
add_circle
Gets rid of white and blackheads
add_circle
Works to control excess oil
remove_circle
Contains added fragrance
remove_circle
Not effective on cystic acne
Oil-phobes, this face wash is made just for you! Himalaya Herbals' Purifying Neem Face Wash features a mild foaming formula that works to reach deep within your skin to remove impurities and excess oil. 
While having oily skin does not necessarily make you more likely to have acne, these two do often go hand-in-hand. No matter your issue, this blemish-busting face wash contains antibacterial properties of neem to kill bacteria. Meanwhile, the turmeric ingredient in the wash helps to keep red acne and pimples under control thanks to its anti-inflammatory properties. 
One of the most attractive point about this face wash is its affordability. Even more so is that it gently cleanses skin to effectively remove white and blackheads without stripping the skin's natural moisture. Additionally, many users have also expressed satisfaction as they watched their overall complexion improve with continued use, particularly to those who suffer from acne and pimples.

Check La Roche-Posay Toleriane Dermo Cleanser price below:
add_circle
Cleanses and moisturises skin at the same time
add_circle
Gentle on skin
add_circle
Allergy-tested
add_circle
Leaves moisturising residue on skin
remove_circle
Difficult to remove waterproof makeup
If you're tired of facial cleansers that leave your sensitive skin feeling tight, dry, and irritated, then you will definitely need to give La Roche-Posay Toleriane Dermo Milky Cleanser a try. This gentle face wash uses soothing ingredients to calm skin as it dissolves impurities, dirt, and oil without the need for harsh scrubbing actions. 
Featuring Thermal Spring Water, this natural ingredient works to soothe and calm irritated skin. As a result, La Roche-Posay's milky cleanser will help to minimize the occurrence of redness and inflammation caused by free radicals. This hydrating cleanser is even enriched with Glycerin to cleanse face thoroughly while keeping skin properly moisturized.   
Despite its gentle formula, the Toleriane Dermo Cleanser is reportedly strong enough to remove even the most stubborn debris without irritating the skin. Even though it is a cleanser, this wash does leave a thin moisturizing residue on skin, and thus it works to ensure your skin does not dry out easily. Hence, we highly recommend this for city-dwellers suffering from dry, sensitive, and eczema-prone skin.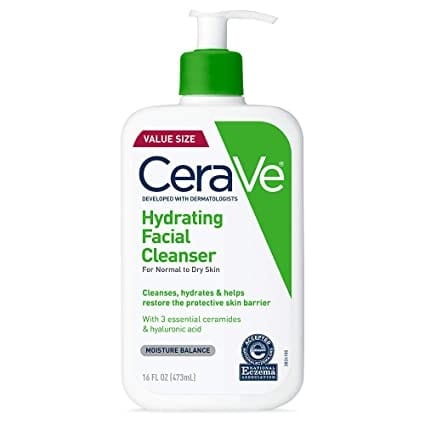 Check CeraVe Hydrating Facial Cleanser price below:
add_circle
Suitable for normal to dry skin
add_circle
MVE Technology continually releases moisturizing ingredients for 24 hour hydration
add_circle
Non-comedogenic. Non-irritating, and fragrance-free
add_circle
Gentle on skin
remove_circle
May cause breakouts
remove_circle
Leaves a greasy film on skin
Finding a suitable face wash that effectively removes dirt and grime from your face without stripping the much-needed moisture is difficult for those with dry skin. Fortunately, CeraVe's Hydrating Facial Cleanser boasts a unique formula that hydrates your skin while it cleanses away impurities. 
Formulated with three different types of Ceramides (1, 3, and 6-II), this facial cleanser not only restores the skin's protective barrier, but it even helps to hydrate parched skin. Other than that, this hydrating cleanser even contains Hyaluronic Acid to help retain moisture and increase skin cell production for smoother, plumper complexion. 
One feature that CeraVe's products boast is their patented MultiVesicular Emulsion technology which works to continually release moisturizing ingredients and ensure 24-hour hydration. And this feature holds true to its claims. Many customers, even those with eczema and sensitive skin, have raved how this hydrating facial cleanser has helped to provide relief for their dry, itchy skin.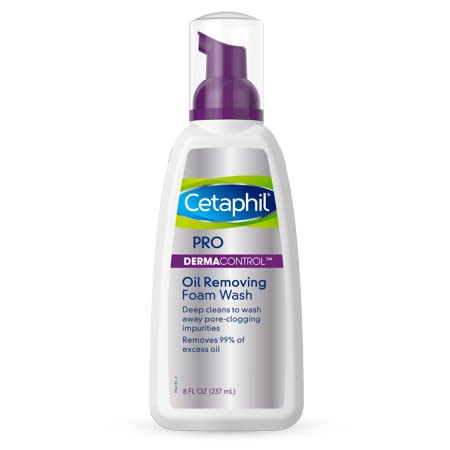 Check Cetaphil PRO DermaControl Oil Removing Foam Wash price below:
add_circle
Convenient pump dispenser
add_circle
Gentle on skin
add_circle
Non-comedogenic, non-irritating
remove_circle
May be drying
remove_circle
Not suitable for very sensitive skin
remove_circle
Does not clear out breakouts
Cetaphil PRO DermaControl Oil Removing Foam Wash is not only budget-friendly, but it also works hard to help you get rid of blemishes and pimples while keeping skin calm and clear. This Cetaphil formula is non-comedogenic, so you won't have to worry about clogged pores and irritated skin. 
The foaming face wash is specially formulated for acne-prone skin as it contains licorice root extract and Zinc technology to control shine by reducing excess oil and sebum production. Clinically and dermatologist tested, this gentle formula is also non-comedogenic and hypoallergenic, so you can trust that it won't irritate or clog pores. 
One thing to note is that this soap-free wash from Cetaphil is non-medicated, meaning it won't help clear up existing breakouts, but just to clear excess oil. Still, many reviewers have expressed their love for this product as you get to use it with topical acne treatment without worrying about over-drying your skin.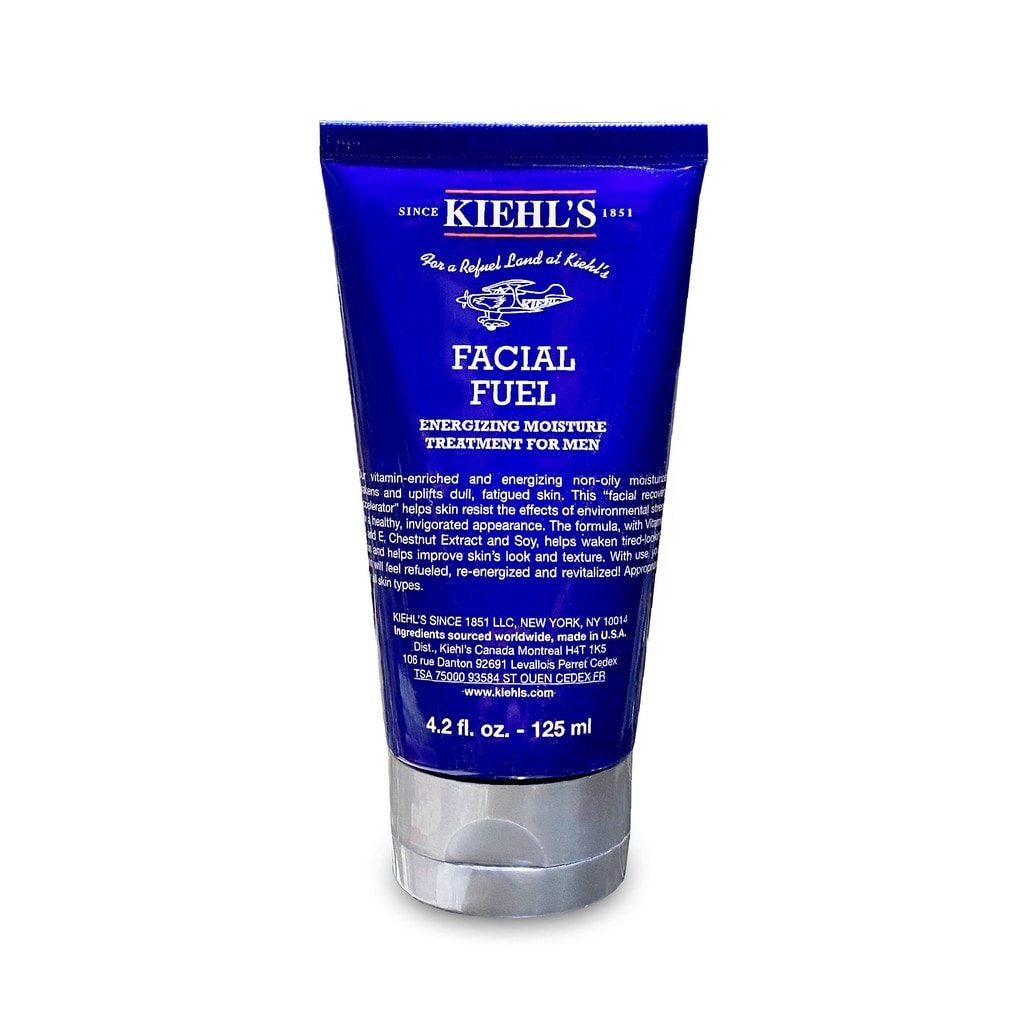 Check Kiehl's Facial Fuel Energizing Scrub price below:
add_circle
Exfoliates the skin and removes impurities.
add_circle
It doesn't contain sulfate
If you're fighting acne as well as blackheads, then you should try out Kiehl's Facial Fuel Energizing Scrub. Don't worry though, as the face wash doesn't have plastic microbeads that will harm the environment. Instead, this facial scrub is made with natural scrub particles from Apricot Kernels. 
Infused with Caffeine and Menthol, this invigorating facial scrub is sure to wake your skin up every morning. Kiehl's Facial Fuel Energizing Scrub also features a blend of Citrus extracts and natural exfoliators to gently buff away dead skin cells and impurities. Doing so leads to slow-but-sure prevention on re-occurrence of acne. 
We think highly of this face wash by the fact that the scrub is also great as a pre-shave wash thanks to the Vitamin E and fatty acids ingredients that can soften the hair and lift ingrown hair for a closer shave. One downside is that it can be a little pricey. However, our research online shows that this energising scrub comes with overwhelming positive reviews from plenty of customers, making it a must-try on our list!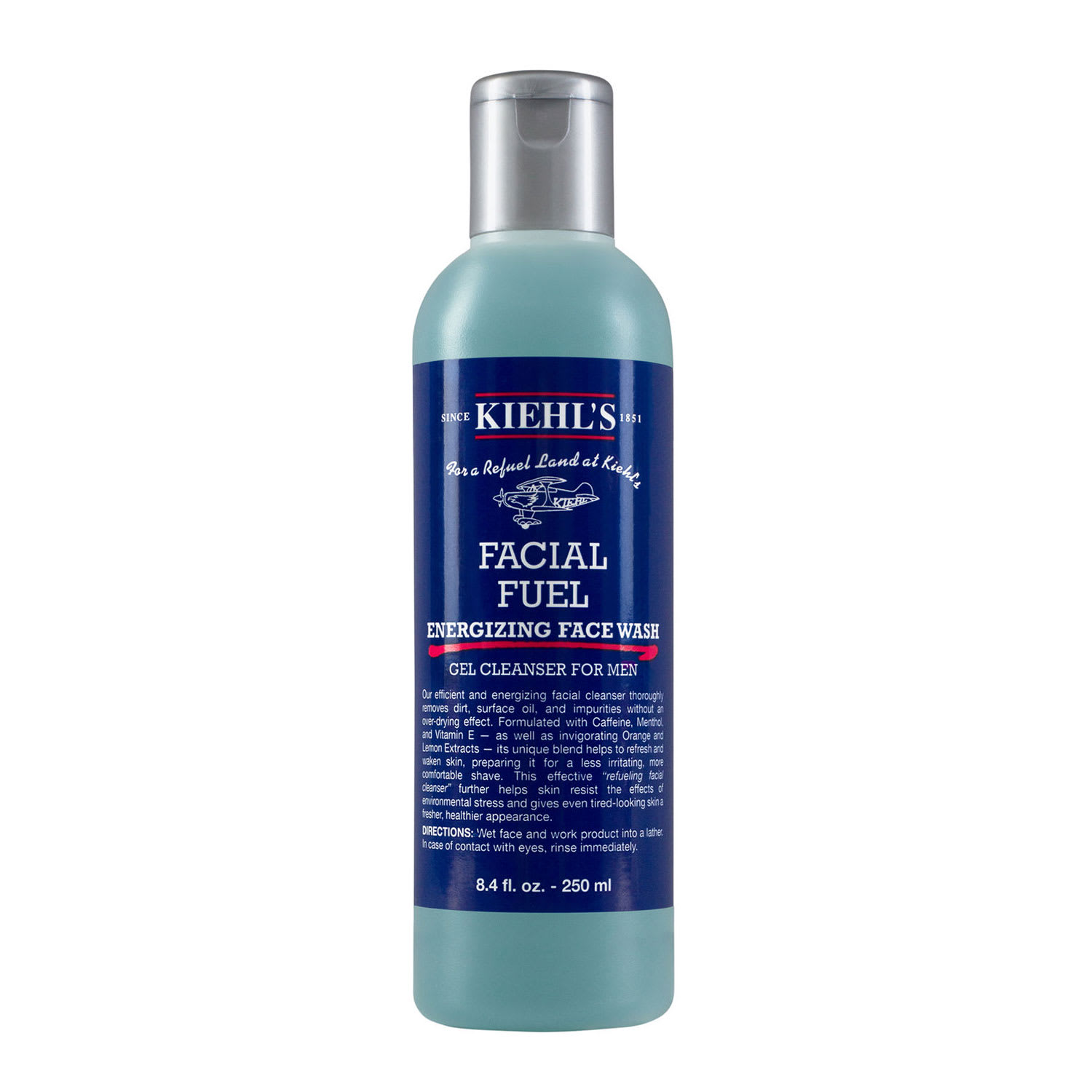 Check Kiehl's Facial Fuel Energizing Face Wash price below:
add_circle
Leaves skin feeling clean and refreshed
remove_circle
Strong menthol effect that may irritate skin
Kiehl's Facial Fuel Energizing Face Wash is designed for men and you can clearly tell when you are greeted with a fresh masculine scent of coffee and menthol as you open the bottle. Aside from its invigorating fragrance, this efficient face wash is designed to thoroughly remove dirt, surface oil, and impurities without over-drying the skin. 
Since they're the same line, it's not surprising to see that the facial fuel energizing face wash features the same benefits as the face scrub counterpart reviewed above. The caffeine helps to wake up dull, fatigue skin while its menthol and vitamin E ingredients work to nurture and moisturize skin for a healthier complexion. 
Whether you're rocking a full beard, moustache, or just a little stubble, this face wash from Kiehl's is safe for your facial hair. It's even a great pre-shave step to cleanse, soften, and hydrate it for a comfortable shave. 
Although the fragrance may be a little overpowering for some, many raved about how they feel instantly refreshed and extra energized to take on the day after using this face wash on a tired morning. It's so effective that their girlfriends and wives have also started using it to kickstart a busy day.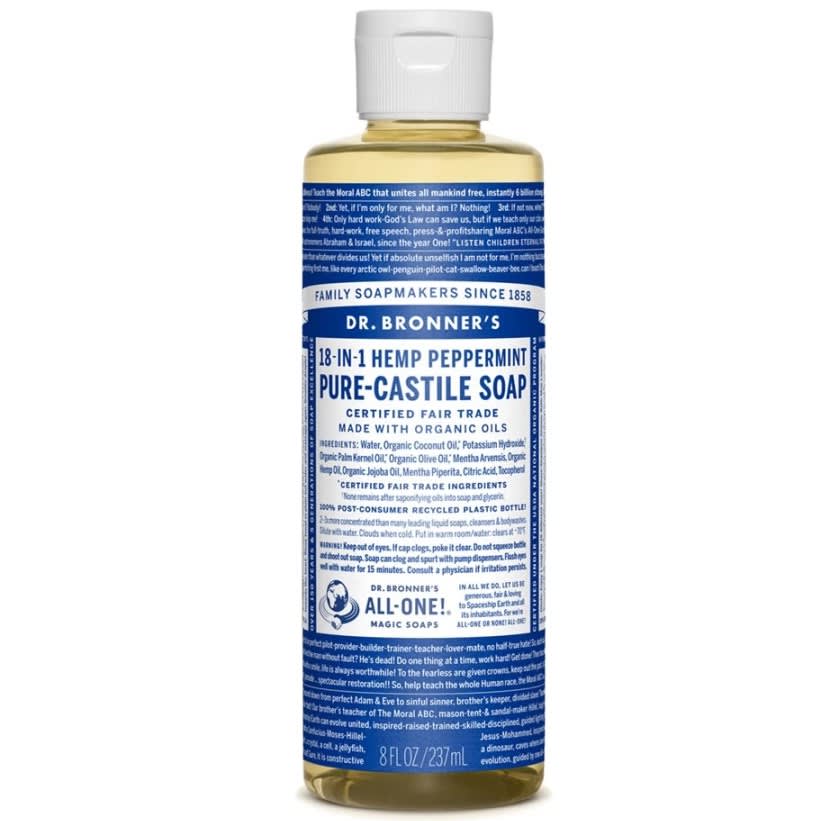 Check Dr. Bronner's Peppermint Castile Liquid Soap price below:
add_circle
Coconut oil nourishes and clean skin
add_circle
Features Olive oil and jojoba for softness
add_circle
Peppermint oil provides cooling effect
add_circle
Multipurpose (can be used for baths, laundry, general cleaning)
remove_circle
May be drying for some
Love a multipurpose product that can be used for almost anything? Then you'll be glad to hear that Dr. Bronner's Peppermint Castile Liquid Soap is a versatile liquid soap that you can use on your hair, body, and face! 
Infused with organic coconut, olive oil and jojoba extract, this liquid soap deeply cleanses the skin by removing toxins and oil to leave you with visibly clearer skin. The refreshing scent of peppermint not only smells great, but it even aids in cooling skin, clearing sinuses, and sharpening tired minds for a long, busy day ahead.
Aside from the obvious skin care benefits, environment-enthusiasts will also love the fact that this pure castile soap is 100% bio-degradable and packaged in post-consumer recycled bottle. Another great thing about this soap is that a little bit does go a long way! You need to remember to dilute it or this concentrated formula may end up being too strong for you.