Ever felt like your home is trapped in dense air? Or do you just sweat and feel sticky easily in your personal space? If those situations sound familiar to you, it's high time that you should get a dehumidifier.
Check out our recommendations below which may suit your needs and concerns.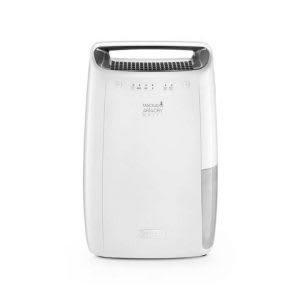 add_circle
Very easy-to-use
add_circle
Quiet - with a soft hum to it
remove_circle
The compressor may cause slight vibration
remove_circle
Very small tank (2L)
The Delonghi Dehumidifier DEX14 produces just 37 decibels of sound, making it one of the quietest dehumidifiers in the market. This means that it's less likely to cause you any disturbance as you try to catch some shuteye.
Weighing only 9kg and features an integrated handle, you can easily carry it to the other rooms or to wherever it's needed. Plus, you are sure to have a good quality rest thanks to the DEX14's ability to remove pollutants and allergens from the air using its anti-dust filter.
---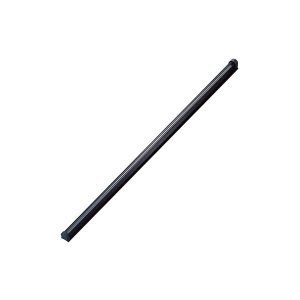 remove_circle
A little inconvenient to power it via socket
Ensure your garments are always in pristine condition with the OleeRod Dehumidifier. Due to its slim rod-like design, the dehumidifier can be easily placed in wardrobes to eliminate mould and dust in the cupboard as well as odour caused by dampness that may be present in the clothing.
It is also very portable so you can take it on the road with you to places like hotels. Moreover, the humidifier also has other key features like low energy consumption and noise-free operation.
---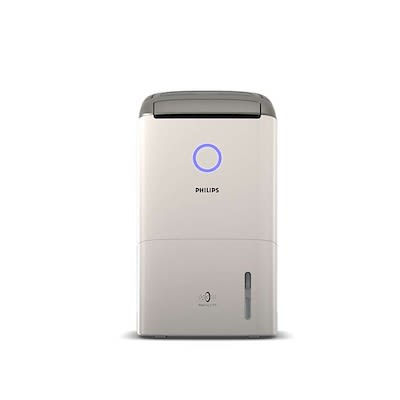 add_circle
Value for money
add_circle
Great performance
remove_circle
Loud fan noise
Not only does the Philips 2-in-1 Air Purifying Dehumidifier Series 5000 dehumidifies, but it also doubles as an air purifier to create a comfortable and healthier home.
Combining both its VitaShield IPS technology and NanoProtect Filter, the air is purified to be free from dust, pollutants, mould spores, allergens, bacteria, and viruses. There's even an Air Purifier Only mode so the air is continuously cleansed even when the air is dry.
---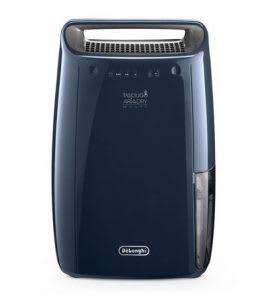 add_circle
Quiet operation
add_circle
Has anti allergen filter
remove_circle
Small 2.1L tank
As excessive moisture in the air can serve as a breeding ground for mould and mildew, the Delonghi DEX16 is just what you need to maintain a proper humidity level in your home. It is capable of extracting up to 16 litres of water per day.
The DEX16 features a built-in humidistat so you can easily monitor the current air condition and make adjustments to reach a target humidity. Another cool feature of this dehumidifier is its clothes drying function that helps in the quick drying of laundry indoors.
---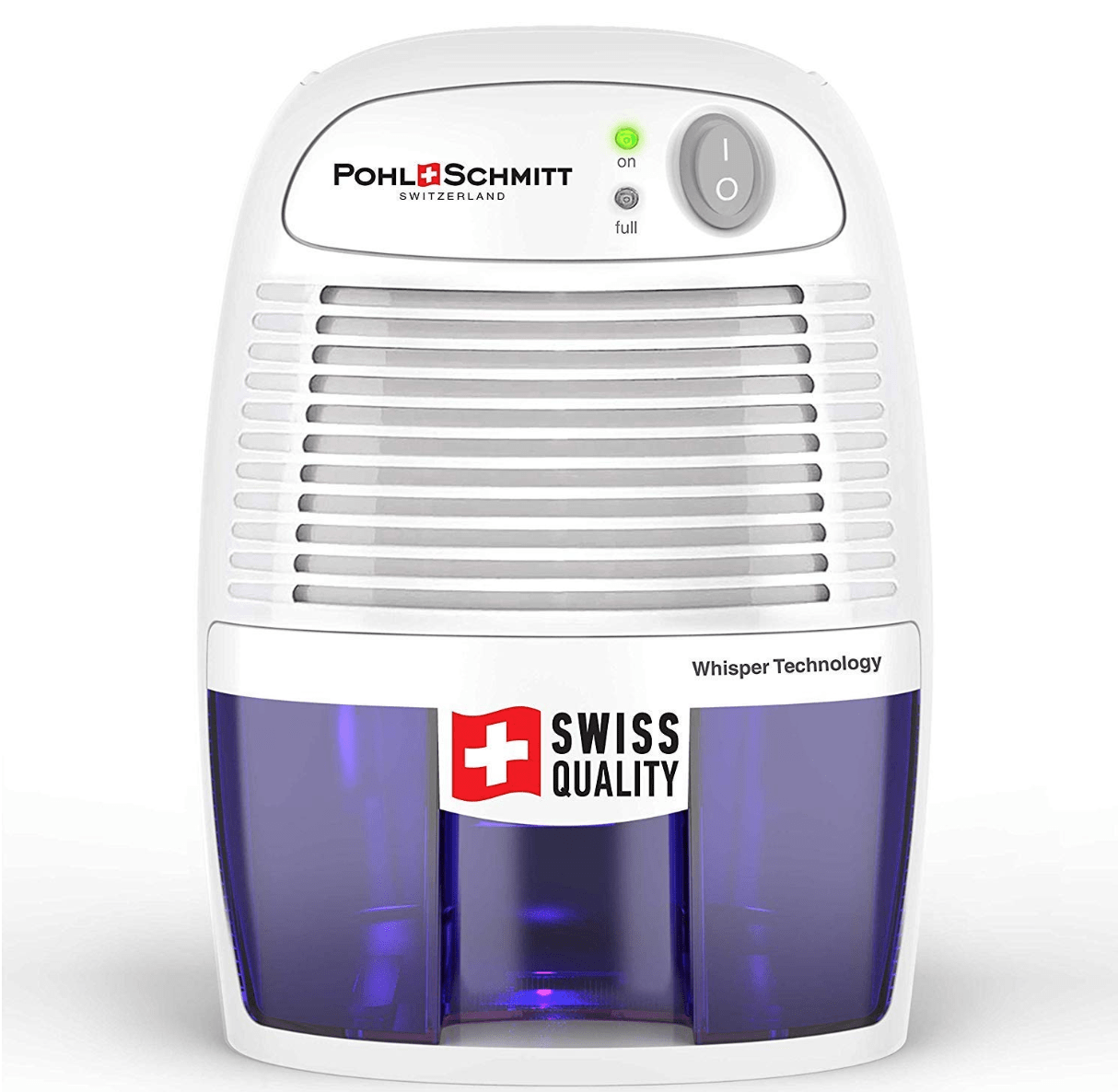 add_circle
Good portability
add_circle
Great budget option for first-timer
remove_circle
With lesser motors, it takes longer to fill up than average dehumidifiers
Have trouble combatting mould and mildew that may form due to poor ventilation and excess moisture from showers or general cleaning in bathrooms? Use the Pohl+Schmitt Compact Dehumidifier. As its name implies, this dehumidifier features a space-saving and compact design so it can be easily placed in bathrooms with limited space.
The unit is whisper-quiet since it's designed with Peltier technology so it's a great choice for ensuite bathrooms or bathrooms with thin walls. To top it off, the dehumidifier is eco-friendly as it does not contain any chemical substances and it also features an energy-saving design.
---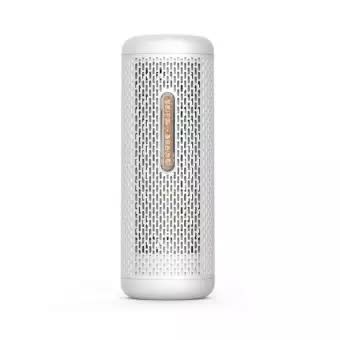 add_circle
Very very affordable
remove_circle
Takes quite awhile to charge
Budget king brand Xiaomi has its Deerma Mini Dehumidifier which contains polymer water-absorption beads to provide a comprehensive 360-degree soaking of moisture in the air. And along with its effectiveness and affordability, comes its cylindrical-geometric design which adds a touch of class to any space.
The dehumidifier has a transparent window so you can determine when the beads have changed from orange to green which indicates that the dehumidifier needs to be charged for 12 to 15 hours. Additionally, that small body makes it quite a portable dehumidifier as well.
---
Have questions concerning these machines? Let us answer your questions:
What is the purpose of a dehumidifier?
Dehumidifiers, literally, absorb water out of air. And why would anyone do that? Because high levels of humidity will affect not just you and your body as well as its temperature, but also your surroundings, belongings and furniture.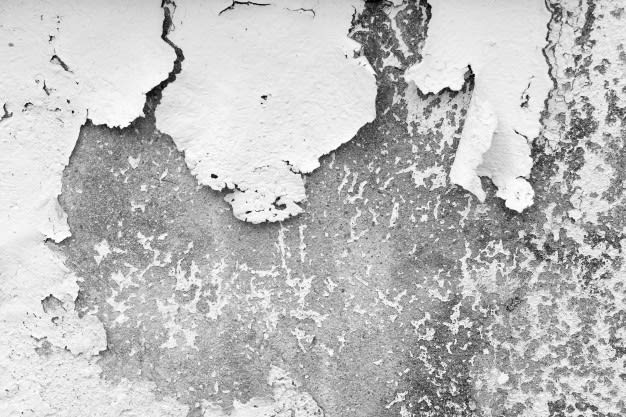 Is plaster peeling off the walls? If it's not damaged by flooding, it's by damp air. Got wooden furniture? Moisture can shorten their lifespan. Lots of books around you? Well, water will dampen and deteriorate the quality of the paper. Camera equipment? Best take care that fungus doesn't grow on your lenses if their surrounding is very damp.
That is why humidifiers are popular for just about anyone. They work for homes with bad ventilation which can cause a musky smell and are great for during rainy or summer seasons as the extra moisture in the air will also greatly affect the temperature. It might be 28 degrees, but humidity will make it feel like 34 degrees.
How does a dehumidifier work?
Basically, the dehumidifier will first have its humidistat determine the humidity level of the area. It'll then draw and collect moist air. There is typically a filter panel to collect and prevent dust from entering the system. Then, the air goes through the humidifier's motor system. Moisture is then extracted from the process and then drips away (ex. into a water tray).
Is it worth getting a dehumidifier?
Whether it is your body feeling uncomfortable within a damp setting or if your belongings are best kept in a dry area, dehumidifiers are definitely worth the purchase!
High humidity can cause air quality problems such as worsen your breathing state or cause unpleasant smell and air. With a dehumidifier, it improves air quality and thus, reduce respiratory problems as well as speed up the drying time of wet items including clothes.
To add, if you own things such as wooden furniture (which will be ruined by moisture) or have bad ventilation in your place, it's more reasons to get a dehumidifier. Furniture costs a lot whereas the dehumidifier will protect your home, furniture and keep you comfortable.
How to tell if you need a dehumidifier?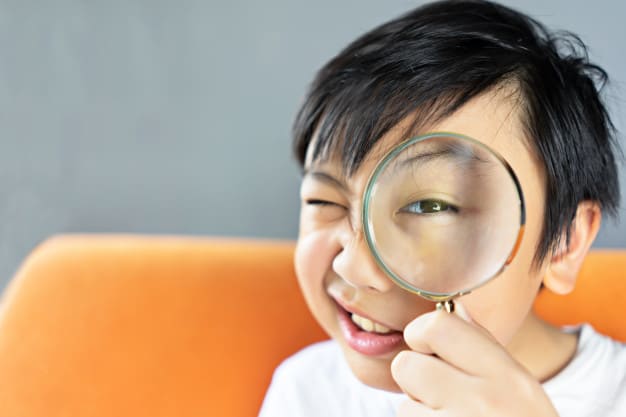 There are many ways to tell if you need a dehumidifier. Obviously, if you feel that it's already damp enough, then you'll benefit greatly from one. However, if you need more convincing and logic reasons to get, these are obvious signs that you should highly invest in one:
Mould and mildew (little water vapours) keep popping up in undesired areas, especially somewhere that has bad ventilation (air doesn't circulate well).

Musky/bad smell that lingers in a room or on your clothes (think, laundry room).

A stuffy room that even the fan can't get rid off!

Asthma sufferer? High humidity causes dust mites, and dust mite is a trigger to allergy reactions as well as asthma

Got cockroaches or plaster worms? Pests love humidity!

When your walls are dripping excess water and look damp, causing damage to the paint and to the plaster.
Where to buy?
Thank God for the abundance of retail and online stores in this digital age. Here are our top recommendations on where to buy a new dehumidifier:
Online
Offline
Courts Megastore, Tampines - If your preferred dehumidifier is sold out online, chances are it's available in the physical store. Particularly their megastore next to Ikea Tampines. Because, well, it's the biggest in Singapore (and the biggest electrical store in Asia).
Challenger, Bugis Junction - Challenger offers exclusive promos and deals to their members. You also get rewards like vouchers. So why not head down to any of their 40 stores and search for your true love dehumidifier?
Mega Discount Store, Stadium Walk - A wholesaler store that's recommended by many especially if you are looking for appliances for your new home. The store offers competitive prices that are surely hard to beat with other electronic stores!
Harvey Norman Flagship Store, Raffles Boulevard - This HV has much more selections that are displayed neatly. As a flagship store, why not try your luck in getting a dehumidifier here?
Best Denki, Ngee Ann City - The biggest Best Denki (flagship) store is right here in Orchard Road. If you catch the store having sales, drop in and you may just land on a good deal of a dehumidifier.
When to buy?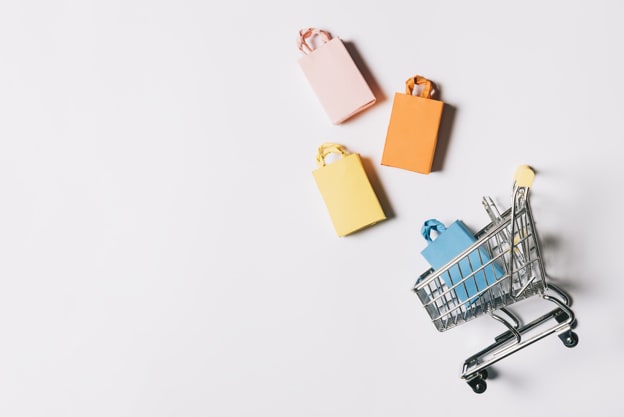 Annually, the best times to buy appliances are during big online sale festivals as well as seasons where Singapore will experience higher humidity. We'd recommend timing your purchase before the wettest time in Singapore (Monsoon is mid-November until March). Better prep your home if you don't want to be anymore colder or stickier.
Here are the best times to purchase a dehumidifier in Singapore:
Great Singapore Sales - (June to July)
This is when the whole island goes crazy. Everything that you can imagine will be on sale, whether it's offline or online. Banks will be offering discounted deals, big department stores will vie for your attention, and Orchard Road will just be crazy!
11.11 - (Single's Day, 11th November)
Maybe you've already heard of 6.6, 7.7, 9.9, 10.10 or whatever. You can give thanks to the mother of all sales - 11.11, where e-commerce sites will bombard you with the lowest deals possible. Originating from China, the idea was to celebrate being single. And for many of us, what better way is there than to treat yourself something to celebrate your own existence?
Shopping therapy is bad...unless you shop on this day! That's because the whole of China and many countries in Asia participates during this sales period too!
Head down to any of your favourite e-commerce sites such as Lazada, Shopee or Qoo10, and compare prices to your heart's content! Or, check out our website for reviews and comparison of products before you purchase!
More: Hey Singles, It's Time to Shine This 11.11 Shopping Festival
Black Friday & Cyber Monday - (The next Friday & Monday after Thanksgiving)
A popular sales period for when deals for tech and anything electronics go as low as they can. Typically, Black Friday is when physical retail stores offer the best deals around to encourage retailers to shop (back then, the Great Depression in USA was hurting the economy). Meanwhile, Cyber Monday is when massive sales and discounts are offered, especially for good tech deals.
Pick your poison on which day to focus on, as the majority of online and offline stores are bound to offer you an irresistible deal already. Generally, they go together as a set so you can shop all weekend!
More: 30 Black Friday Deals You Shouldn't Miss on Amazon Singapore
If you aren't sure exactly what you want in a dehumidifier, or what the full benefits are, you've come to the right place to learn! Here are the top points to take note of!
Size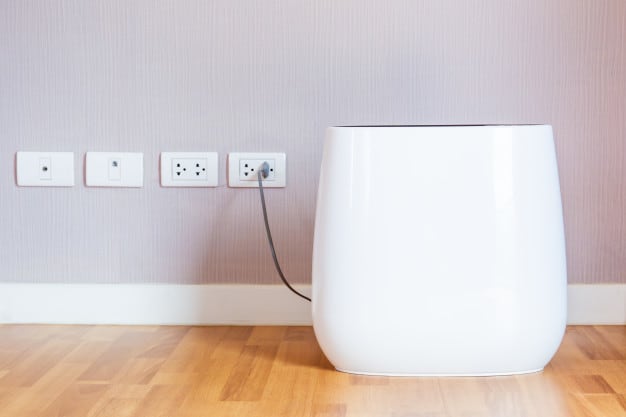 The most important thing to note is the capacity of your dehumidifier. A simple rule to determine so is how much moisture you want to remover. For example, a 5-litre dehumidifier will be able to remove 5 litres of moisture in total. And since we're living in a humid country, choose a model that can hold an additional of 5 litres than the required capacity that the area needs.
Area/room condition
We'll break down into 3 levels of humidity:
You feel that the area may have a tendency to smell or occasionally feels damp if the area isn't well ventilated. Even if it isn't that damp as 50%, you may want to consider a dehumidifier for your laundry area in order to avoid musky smell on your clothing.
Here's when you know it's usually damp. In fact, it's damp enough that your walls are showing slight breakage or even stains. You also do not fancy the musky smell casually developing in this area. If you're not careful, mould and pests may show up.
In this situation, it calls for a dehumidifier! Your plaster wall has breakage and it's always musky and damp in here. Not to mention, you feel as if it's always wet and that there's always pests too.
---
Here's a guide to how much your dehumidifier should extract in a day (if you don't want to empty it often):
HUMIDITY LEVEL
APPROX. CAPACITY REQUIRED
300-600 SQFT.
600-800 SQFT.
800-1000 SQFT.
1500 SQFT. AND UP

50-70%

15-22 litres
22-26 litres
26L-30 litres
33 litres

70-80%

19-26 litres
26-31 litres
31-32 litres
43 litres

80-100%

22-29 litres
29-33 litres
30-33 litres
43 litres and more
---
Method of operation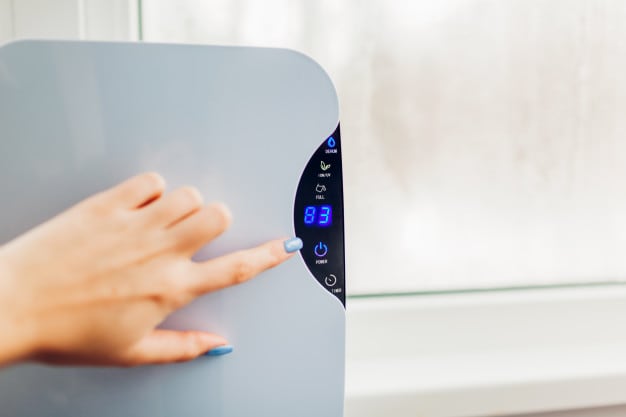 There's typically two dehumidifier technology: compressor and desiccant.
You may want to choose a compressor type because they work best in warmer climates. They attract moisture from the air to take water away and release dried air back. These dehumidifiers have the technology to maintain a constant temperature and are also low in energy consumption. But, they can be quite bulky and are usually noisy when in operation.
Meanwhile, if the area is generally cold but damp (such as offices), then consider desiccant types. This type of dehumidifier works by absorbing moisture instead, and can actually operate in both cold or warm temperatures. Their biggest advantage is that they are not noisy when operating. They are also generally lighter, making it a great portable option.
Energy efficiency
As if you don't have enough electricity used in your home already! Just like your air conditioner, many dehumidifiers today come with energy efficiency ratings to help users pick one that suits their need. If you think you'll be using it often, then consider one with very good ratings. If not, you can choose to opt for lower-end models in which, will be easier on your pockets.
Not forgetting; smaller dehumidifiers may be cheaper, but they can also cost more to run due to their capacity being able to only take so much in one go. So the size of dehumidifiers will also play a role!
Price - Budget dehumidifiers?
Like most electronics, you generally get what you pay for. A lower price tag means fewer fancy features while a higher one means the opposite. For example, many cheap dehumidifiers will have a smaller capacity and may not come with wheels which makes it non-portable friendly. They may not also have useful features such as a digital panel for detailed monitoring or a laundry-mode which is perfect for your clothing.
Fortunately, the price tag doesn't reflect their reliability. It just means there are less convenient on specific features which you may benefit from. Therefore, it's important to determine why you need your dehumidifier. Don't worry, most dehumidifiers come with a humidistat to help check on the humidity level of the area.
If you need a quick determining factor in choosing a medium-range dehumidifier, we recommend one that's at least SGD $200.
Brands in Singapore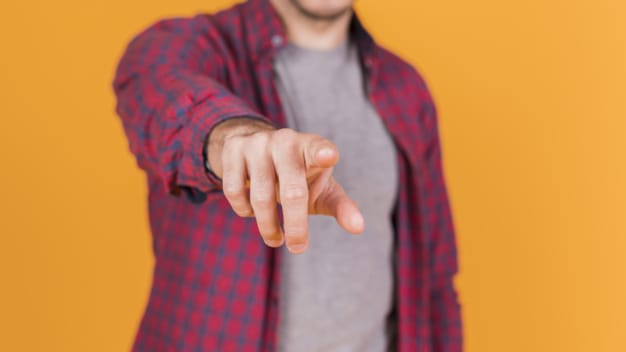 Lucky us, there are a number of brands that offer a couple of dehumidifiers models in Singapore. While there's no one "best" brand, these ones are rated quite high in most customer's books:
With over 100 years of history in electronic goods, the Italian brand rose to fame with their home appliance goods. They are quite well-known for their espresso machines, gelato maker and portable air conditioners. Many of Delonghi dehumidifiers have good ratings and are also easy to find in our city, making it easier to maintain and repair.
Born right here in Singapore, Novita aims to deliver good quality to the mind, body and soul with its products. The brand first started out with its range of humidifiers and has expanded to other home and lifestyle appliances. Not surprisingly, Novita holds a couple of dehumidifiers spanning into 3 types: humidity control, air purification and for laundry.
This particular brand specialises in dehumidifiers - what more can you ask? They are best known for their compact dehumidifiers, being touted as energy-efficient products that perform well against many harmful occurrences from high humidity levels. The brand offers a range of dehumidifiers for different situations and settings such as for basements, pets and bathrooms.
Warranty
As a straightforward product, dehumidifiers should last you quite a couple of years. They may be hardy, but sometimes things don't go our way. As the common dehumidifier typically lasts 3 to 5 years, we recommend looking out for a warranty card of at least 2 years.
User-friendliness
The most basic dehumidifier may function with very well just an on/off button and a couple of buttons for settings purposes. However, it's recommended to have a digital display as they can show you accurate details and current stats of the surroundings. These advanced dehumidifiers also allow for greater customisation and user control.
In essence, dehumidifiers are very easy to work with as they mainly function with only one purpose - to remove moist in the air. On a day-to-day basis, all you need to do is remove water collected in the water tray. And commonly, dehumidifiers will automatically stop when the water tray is full, making it a low maintenance product to have.
Dehumidifiers are awesome, providing us with a comfortable environment to live in. But all of that can go away if you don't take care of it properly! Here are some tips and tricks to caring for your dehumidifier.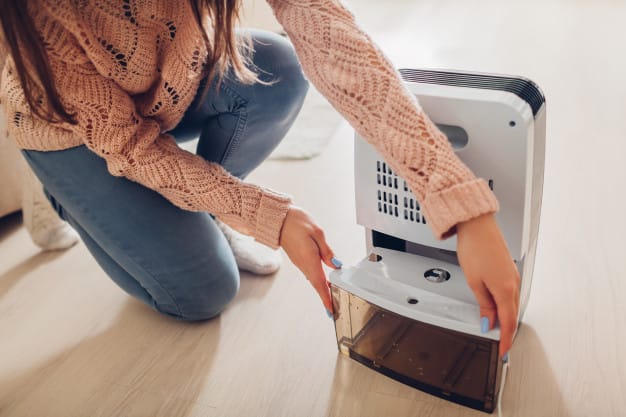 How to clean a dehumidifier?
Like your refrigerators and air conditioners, ensure your dehumidifiers last much longer by cleaning them at least once a month. This is due to the fact that dehumidifiers collect dust and dirt every day, thus clogging up the filters and affecting how much more it can clear.
Turn off and unplug your dehumidifier.
Wipe the outside/cover with a dry or damp cloth.
Open up and remove the filter.
Wipe away excess dust on the filter with a wet cloth, followed by a rinse and a gentle scrub (with liquid soap or detergent).
After rinsing the filter, allow it to air dry. Meanwhile, empty water tray and repeat the same cleaning method as the filter.
Wipe off any dirt in the inside with a damp cloth and a little bit of liquid soap if necessary. Repeat twice or until clean.
Assemble everything back once all are dry.
What is the ideal humidity level?
Not surprisingly, Singapore's average humidity level ranges from a minimal of 64% to 95% at the highest. We'd recommend a setting for your dehumidifier level between 30% to 50% for ideal comfort.
How long can a dehumidifier last?
As mentioned under "warranty" in our "How to choose" guide, dehumidifiers is expected to last 3-5 years. If you look after your dehumidifier well (and not run it 24/7), they can last past 5 years and even touch a decade! Moreover, a higher price tag may also determine how long the product can last.
As long as you clean it well, you're good to go!