When visiting someone's house, it's not just the furniture or appliance that captures your attention, but it's also the smell. However, we tend to keep it to ourselves if we think it's pleasant or not. But deep inside, we do prefer something more pleasing to our nose.
If you want to add more character to your home's atmosphere, an aroma or essential oil diffuser is a must. We've listed the best of the best that should help you make a purchase decision.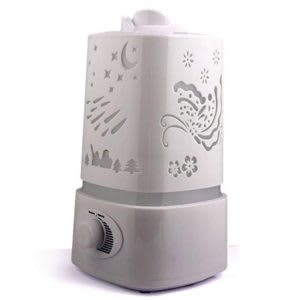 First on our list is what we recommend for your living room, RC-A18 Diffuser. It's also the largest in size and capacity, and it can run up to eight hours of continues due to its 2.5-liter capacity. Plus, this diffuser has two fog holes to spread the aroma evenly into larger rooms.
If you're looking for an aroma diffuser that can take the task of providing relaxation to the entire house, this one is for you. Although it doesn't look that much elegant, it does what it's made for.
---
If the doctor recommended you to have aromatherapy before or during your sleep, there's no better diffuser for the job than the Inadays's Aura 210. Why? That's because it doesn't make a lot of noise, so your sleep won't be disturbed. But what makes it even more special is its night light, which has a special mosquito trap feature. So not only will you have a humidified air during sleep, but you'll be free from mosquitoes and nasty insects, too.
The only thing not so great about it is its price. It's the most expensive one on this list. However, if you want to put your sleep to the next level and enjoy some relaxing scents, this one is a fantastic choice.
---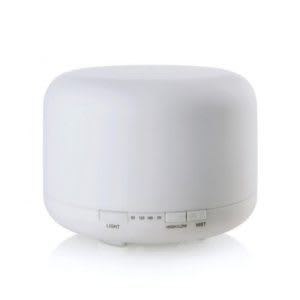 Next on our list is an ideal choice for people working in an office. It's incredibly quiet, simple, and only provides a small amount of aroma into the air, which doesn't distract or put people into a state where they're too relaxed to work.
The Muji Style Ultrasonic Aroma Diffuser is also ideal for people who just want more of a background scent. It can take up to half a liter of water and can evaporate that in 10 hours. That's slow compared to the first product.
---

When it comes to style, nothing is more modern and classy than the Stadler Form LEA aroma diffuser. It has a vertical build with a metallic body. And you don't have to keep changing its battery as it has a pair of AA rechargeable batteries that come along with it. And instead of taking these batteries off and use a typical battery charger to fuel them up, you're able to directly charge it via USB.
Aside from the above, it's not the standard aroma diffuser that you have to dilute the oil in water and fill its tank. Instead, you can use an entire bottle. Although it may seem it's going to deplete the bottle quickly, it's not. It has an interval setting where it diffuses for 10 minutes and pauses for 20 minutes. Even though it's quite pricey, it's definitely worth having as it can be used anywhere in the house.
---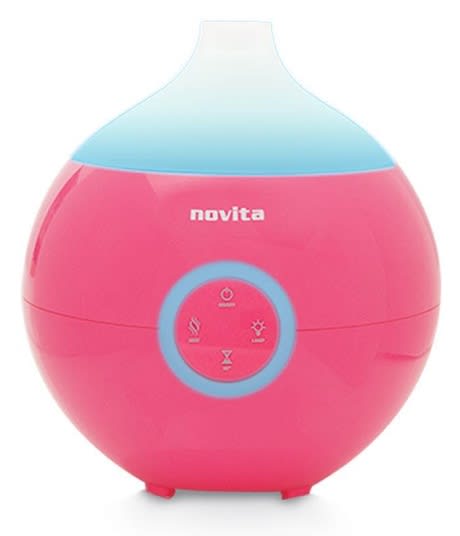 If you're looking for a cute but reliable aroma diffuser, nothing can compare to the Novita NA-300. It has a pink body with a matte finish. And it has decent lighting that changes color from time to time as well, so it's also ideal for bedrooms or even bathrooms.
But what makes this one remarkable is its safety feature. Whenever it depletes its tank, it automatically shuts off to avoid damaging itself.
---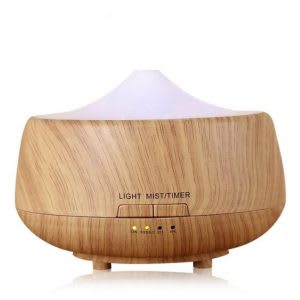 Now, this product is a complete opposite of the latter. The Aroma Diffuser is best for people who have severe sinus problems and need a very humid atmosphere. It can quickly evaporate 250 milliliters of water in just two hours.
However, it can only accommodate a small room. So it's only ideal for people living alone or is the only one in the family that needs such conditions.
Aside from its functionality, it also looks elegant. Its plastic body is coated with a light wood design, which provides a touch of nature into your home.
---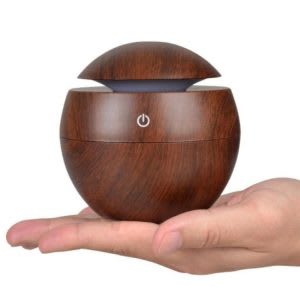 Last on our list is for people who just can't get enough of their favorite aroma. So if you want to bring it to your car and then to wherever you're going (work, a friend's house, relatives), the Lycheeroma Diffuser is a must-have.
It's compact, and you can even put it on top of your palm. It's minimalistic and doesn't have a lot of options. You just plug it in and turn the power; it's that simple. The only thing about it, which is again understandable, is it has a very small water capacity – 130 milliliters.
---
---
How to Choose an Aroma Diffuser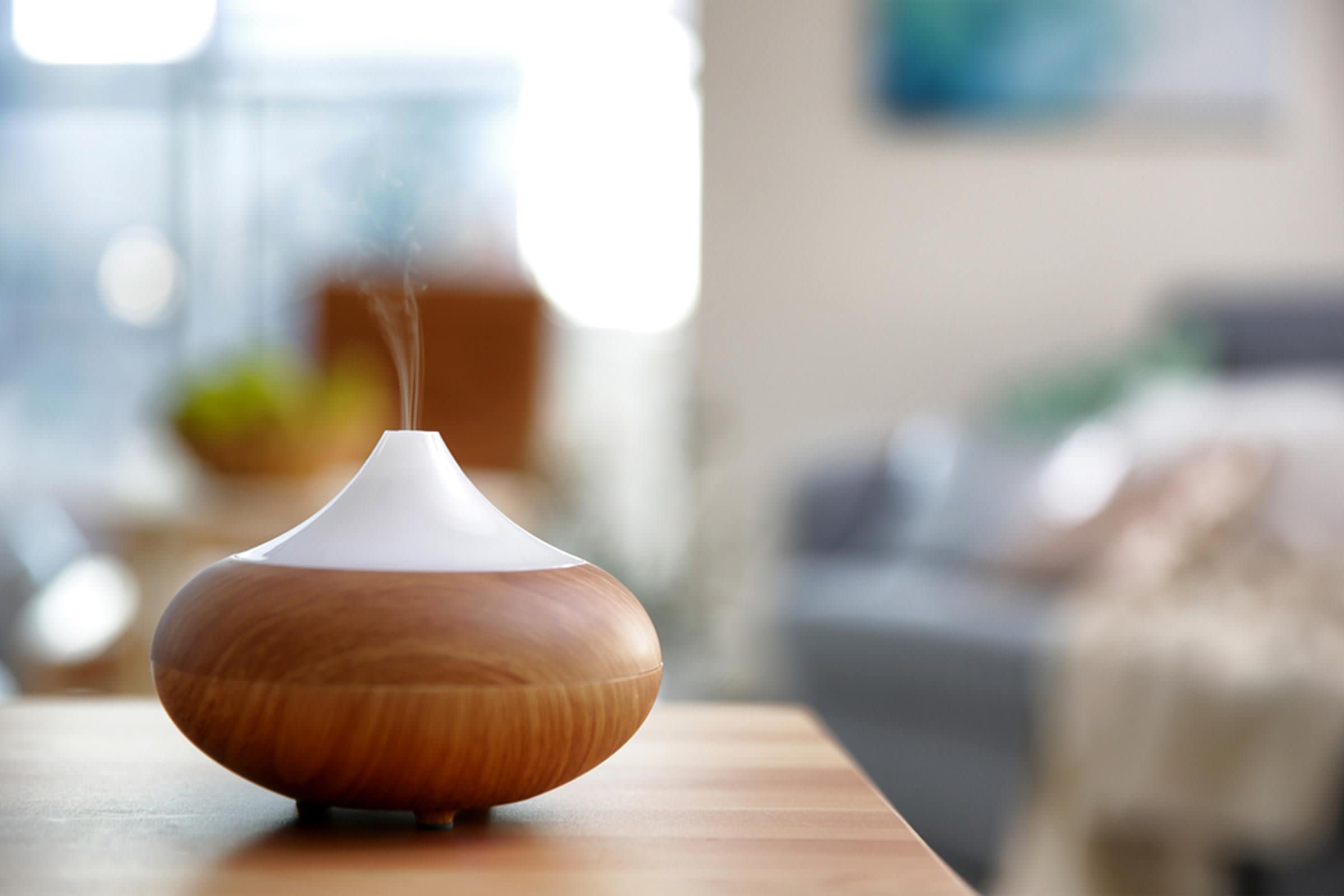 If you're only going to take a glance at aroma diffusers, you're not going to see a lot of difference as they provide the same function – which is to humidify and provide a therapeutic scent. But in reality, there's more to it, and you'll discover them on this guide.
Type of Diffuser
There are four major types: Ultrasonic, Nebulizing, Heat, and Evaporative Diffusers. All of them has its own perks. Ultrasonic can diffuse oil quite fast and creates a fine mist in the process, and it's also very quiet, too. However, you do need to clean it regularly. Nebulizing diffusers are able to cover large areas, but they are noisy and expensive.
Heat diffusers are one of the most common. They get the job done quietly and economically, but they tend to alter the quality of the aroma. Evaporative diffusers are simple and mostly traditional. They diffuse the oil through cotton or any base such as bamboo sticks. However, they do not diffuse the scent effectively and takes quite a lot of time for them to get the job done.
Size
Diffusers come in different sizes as well. The bigger they are, the more water they can store (the longer they are able to diffuse the scent in your home). Although they consume more power, they are usually effective in covering a huge area. Smaller diffusers are more portable, but they have a problem when it comes to covering open spaces.
Extra Features
The last thing you want to consider is the bonus features. Some of these devices have built-in lighting and even timers. They do add a bit more to its price, but they do serve a purpose. So if you do benefit from these extra features, it should be an overall win-win choice.
---
Conclusion
Aroma diffusers are one of the best things to have at home that significantly improve your way of living. Although they are subtle and often disregarded, they do help you out by making the air lighter and cleaner as it counters the occasional foul odor without a problem.