While desktop gaming has its fair shares of benefits, there are two things noticeably lacking: convenience and portability, which is why a gaming laptop allows you to play your favourite games wherever you are. Here is a list of 10 best gaming laptops you can purchase from online.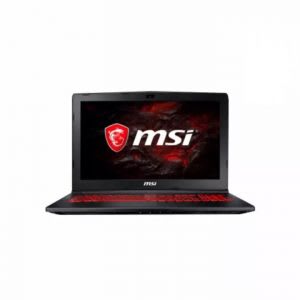 MSI GL62M 7RC-223PH
₱ 47999.00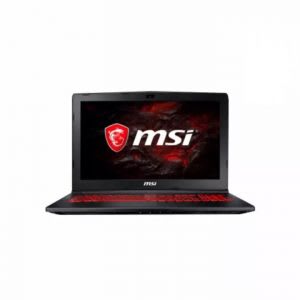 Looking for a gaming laptop that gives you the right price and performance at an affordable rate? Here's one for you: the entry-level MSI GL62M 7RC-223PH, which packs a decent Intel Core i5 7300HQ processor and a Nvidia GeForce MX 150 GPU that allows you to run popular games like CS: GO and Far Cry series.
The laptop boasts a SteelSeries 3 backlit keyboard with silver lining printed keys, offering a tactile response that brings you a better gaming experience. It also features the MSI Audio Boost design and gold-plated audio jacks, which helps to transmit stable yet enhanced sound quality regardless of listening with your over-the-ear or in-ear headphones.
---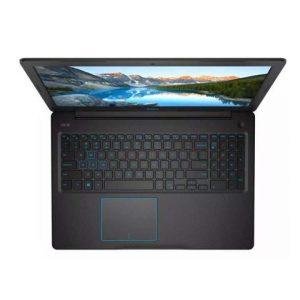 Dell G3 15 3579 15.6" - Black
₱ 43990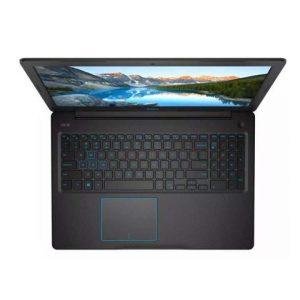 The Dell G3 15 3579 model features a 15.6" FHD display with IPS technology that offers decent viewing angles. Under the hood, we have Intel Core i5 8300H processor as well a 4GB Nvidia GTX 1050 GPU and a 1TB hard drive - not bad for a gaming laptop that is primarily designed for the budget-friendly range.
---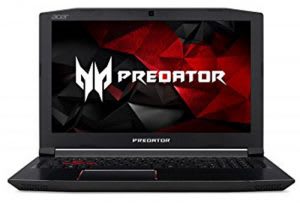 Acer Predator Helios 300
₱ 75889.00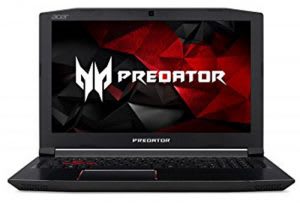 Popular AAA games like PUBG (PlayerUnknown's Battlegrounds) and Fortnite are both graphics-intensive, which means you need a gaming laptop that is able to fulfil such a requirement.
Which brings us the Acer Predator Helios 300, packing a high-powered Intel Core i7-7700HQ processor, a Nvidia GeForce GTX 1060 GPU and an upgradable 8GB of RAM that gives you enough juice for highly-demanding games or even for multitasking purposes. It also comes with a 15.6" IPS display, offering you wider viewing angles and better colour reproduction.
---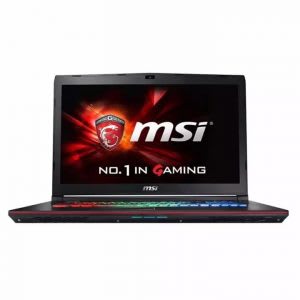 MSI GE72VR 6RF Apache Pro-208PH
₱ 101999.00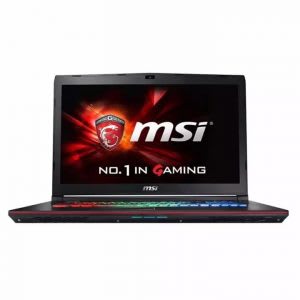 With a quad-core i7-6700HQ processor alongside a Nvidia GeForce GTX 1060 GPU and ample storage of 128GB SDD + 1TB HDD, the MSI GE72VR 6RF is built tough for tackling heavy games and workload. Its 17.3" FHD display is vivid and wide enough for an immersive gaming experience, say, an action-packed game like Ark: Survival Evolved.
Architecture students can benefit from this power-packed laptop as well, given its 16GB DDR4 of RAM under the hood that is more than enough to handle drafting and multitasking smoothly.
---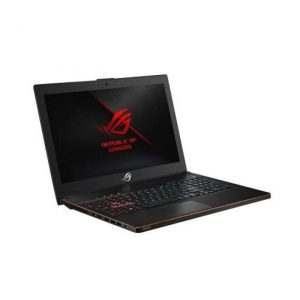 Asus ROG GM501GM-EI003T Zephyrus M 15.6"
₱ 109995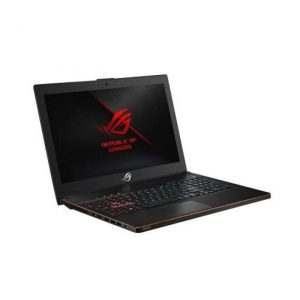 The Asus ROG GM501GM-EI003T Zephyrus may have been made specifically for hardcore gamers. But with performance-driven specs like Intel Core i7 8750H processor, a 16GB of RAM and a dedicated 6GB Nvidia GTX 1060 GPU, you can even use it for video editing purposes.
Not to mention, it boasts a Nvidia G-Sync technology, which particularly helps to ensure smooth gameplay without noticeable lagging and visual tearing. It also comes with a Thunderbolt 3 port that allows you to transfer huge files or capture RAW video faster and more efficiently.
The 15.6" FHD display packs a 144Hz response time that allows for competitive games like Overwatch and CS: GO to run smoothly and evenly in rapid movements minus the motion blur typically affected with the lower refresh rate.
---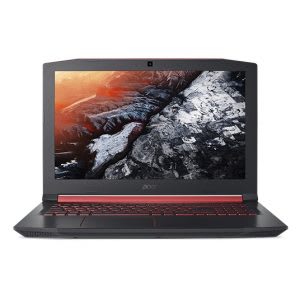 Acer AN515-51-79NO (Nitro 5) Intel Core i7 7700HQ
₱ 62689.00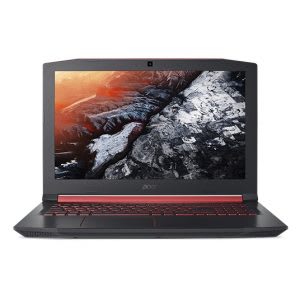 A competitive game like Dota 2 needs an equally demanding gaming laptop that is able to handle its requirement. Take the Acer Nitro 5, for instance; it packs sufficient power with an i7-7700HQ processor, an 8GB of RAM and Nvidia GeForce GTX 1050 Ti GPU. Those specs alone are enough to ensure smooth gameplay even at the highest settings.
---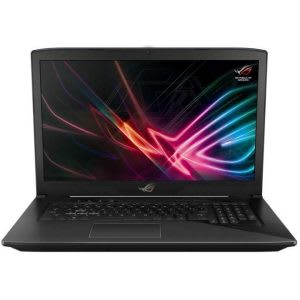 Asus ROG Strix Scar Edition GL703VD-EE035T
₱ 95599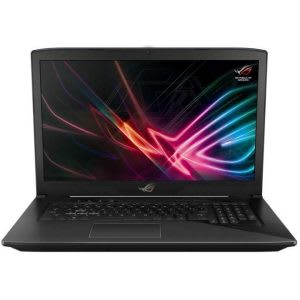 This Asus ROG Strix Scar Edition is a beast of a gaming laptop. It has everything you need to make your gameplay smooth and efficient: an i7-7700HQ processor, a Nvidia GeForce GTX 1050 with a dedicated 4GB VRAM and a 17.3" Full HD display that gives you wider viewing angles.
The laptop also features an optimum cooling system that utilises three fans to optimise CPU, GPU and VRAM performances automatically. This helps to keep your machine cool, particularly if you play graphics-intensive games for long hours. The trapezoid-cut lid design which is located on the underside benefits further by improving airflow while making your laptop "breathable".
---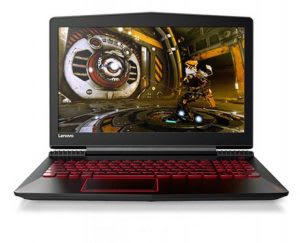 Lenovo Gaming Legion Y520-151KB 80WK00CDPH
₱ 48389.00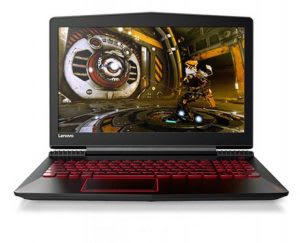 Although the Lenovo Legion Y520 is generally a gaming laptop, it's also suitable for running heavy design software like Photoshop and even AutoCAD. Such software requires a faster processor and amounts of RAM to ensure you are able to render your files with little interruption.
Thankfully, the Legion Y520 has them all with an Intel Core I5-7300HQ processor and an 8GB of RAM. It also boasts an IPS 1920 x 1080 display that helps you to achieve better colour accuracy -- one of the crucial elements needed for any designers.
---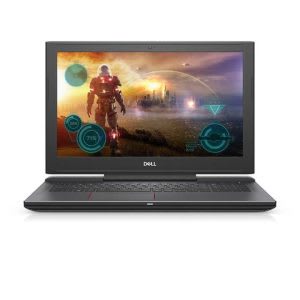 Dell Inspiron 15 7000
₱ 95990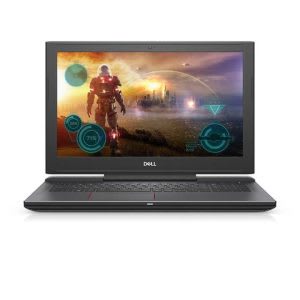 If you often travel around with your gaming laptop, here's one worth considering - the Dell Inspiron 15 7000. It has an impressive battery life of up to 7 hours, as well as reasonably-powerful specs like the 7th-generation i7 processor and a 4GB Nvidia GeForce GTX 1050Ti GPU, which is good enough for work and play.
---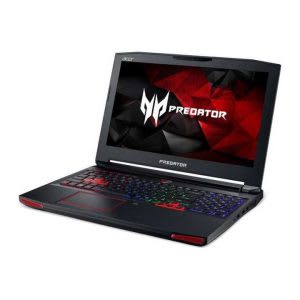 Acer Predator 15 G9-592-757L
₱ 91995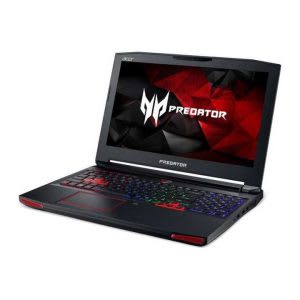 Let's face it, today's laptops do not usually come with an optical drive since most software and files can be obtained digitally over the Internet. Which is why it's a rare sight to see a reputable gaming laptop like the Acer Predator 15 equipped with an optical drive to run your favourite games on CD or DVD.
Other highlights include a crisp 15.6" display in Full HD resolution and two built-in speakers, which are integrated with six audio presets specially designed for the likes of game, movie and music.
---
Disclaimer: The pricing shown is just a good indication of how much these products are worth. The prices could change based on the e-commerce promotions that are going on. If some of the products are not available, do email us at [email protected] Thank you!