Water bottles are portable water carriers for all occasions. Water flushes out toxins from our system more effectively than any other drink, which is why a bottle next to you is helpful to help maintain your vitality.
Gone are the days where you would have to rely on the same generic style or design of bottles. Today, the market is filled with various bottles catering to specific needs. Pick one (or two) water bottles for yourself from our selections!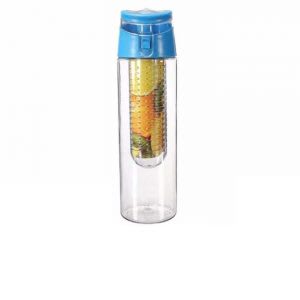 Fruit Juice Infuser Water Bottle 700ml
₱ 397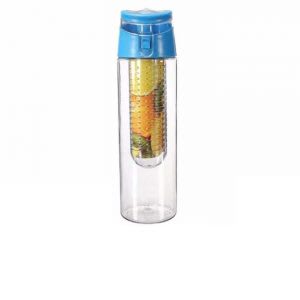 Keep your body vitalised and your mind fresh with fresh fruit water. This bottle with an infuser has a holder to securely strain fruits while allowing the essence to disperse into your drinking water slowly.
Besides fruits, it can also be used to hold tea bags or dry flowers. Drink directly from the opening of the bottle without the risk of fruit or tea residue getting into your mouth. Real easy to bring with you to classes or work and feel constantly refreshed!
---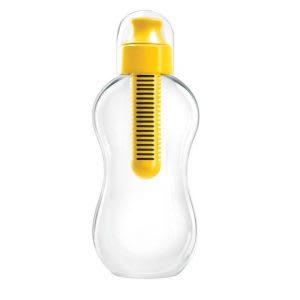 Sports Water Bottle With Filter 350ml
₱ 359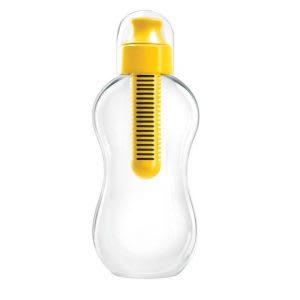 Protect your child's health when you use this water bottle with a filter. Manufactured from BPA and PVC free material, this drinking bottle features a filter element. It helps to clean drinking water of unwanted residue and chemicals. Furthermore, its compact size makes it suitable for daily use, especially when your child is at school or during outdoor activities.
---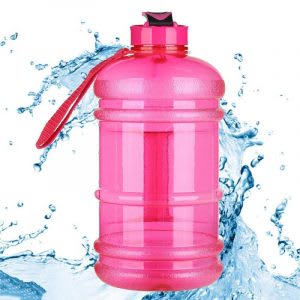 Gym Training Water Bottle With Handle 2.2 Litre
₱ 334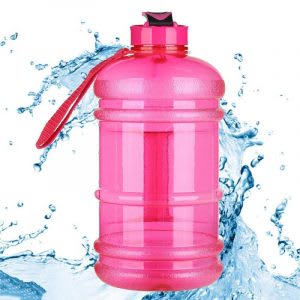 Water is crucial during exercise. If you often frequent the gym or have to undergo training, it helps to have a water bottle by your side to keep you hydrated.
Furthermore, carrying this bottle feels like doing exercise on the go. The handle on the side permits easy access, take it with you as a portable free weight equipment. An ideal companion for all invigorating physical activities.
---
Camelback Podium Big Chill Insulated Water Bottle 740ml
₱ 748
An innovative design to help maintain your water's temperature in all kinds of weather. You can enjoy a hot beverage or a chilled drink anytime, on-the-go.
This self-sealing jet-valve system allows you to drink without accidental spills or splatters too. The leak-proof lock is extra beneficial for runners who are constantly moving. Sprinting around with a water bottle could be tiresome, but its slim design and tight lid safeguards your drink from spillage.
---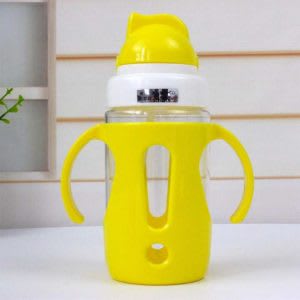 Baby Cup Feeding Portable Straw Bottle 300ml
₱ 258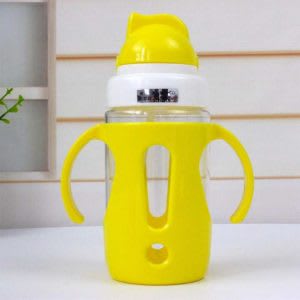 Cleaning up after children is not exactly a parent's idea of fun. This portable water bottle with straw makes drinking for your little one easier and mess-free and is perfect to use at home or while in the car.
Fill in your baby's favourite drink and let them enjoy it without causing a muddle. With a leak-proof top, you can be sure it'll keep your toddler's surrounding and clothes neat and clean.
---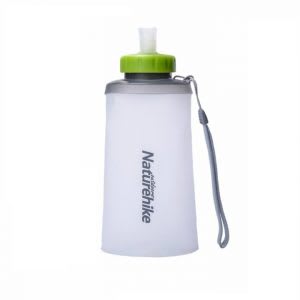 NatureHike Sports Outdoor Portable Silicone Folding Water Bottle 750ml
₱ 266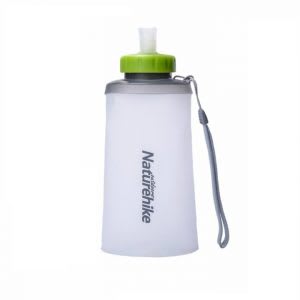 Whether you're enjoying the vast nature or moving about on a trip, you could certainly benefit from this folding water bottle. No one appreciates an extra load while trying to carry his or her weight.
This flexible bottle could be effortlessly rolled up when not using, saving space in your backpack. Convenient to be carried or placed on your bicycle holder, this would be a necessary item while you're on the move.
---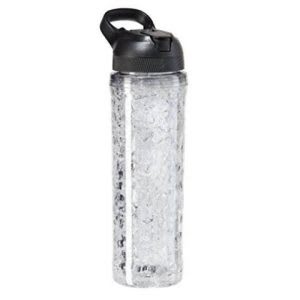 Oggi Double Wall Chill To-Go Bottle With Freezer Gel Core 590ml
₱ 4145.00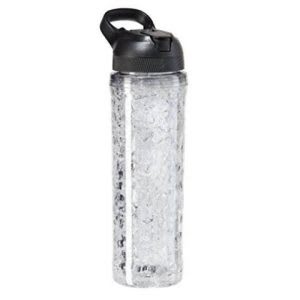 Nothing says relief from a sip of cold drink after a hot and exhausting day. Treat yourself or your children with a cooling drink even after a long day with this ice core water bottle.
The freezer gel core placed in this bottle warrants the water to remain cool for a longer period compared to a regular insulated bottle. All you'll have to do is place the bottle in the freezer to chill, and you'll have cool icy drinks through hot and sweaty afternoons.
---
Disclaimer: The pricing shown is just a good indication of how much these products are worth. The prices could change based on the e-commerce promotions that are going on. If some of the products are not available, do email us at [email protected] Thank you!