Cleansing balms are nearly like cleansing oils. They can be oil-based, low-lather or no-lather cleansers and are usually in a semi-solid form. Fortified to remove impurities, condition and balance the skin, cleansing balms are an innovative product that melts onto the skin to effectively remove dirt and makeup without over-drying the skin. Looking to nourish your skin? These cleansing balms will leave you with skin that is supple-to-the-touch.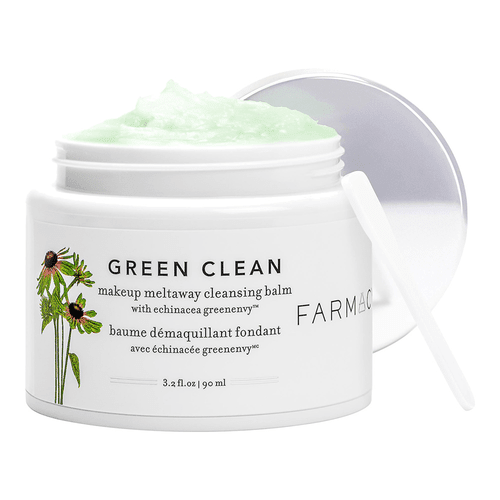 Farmacy Green Clean Makeup Meltaway Cleansing Balm with Echinacea Green Envy 90ml
₱ 1920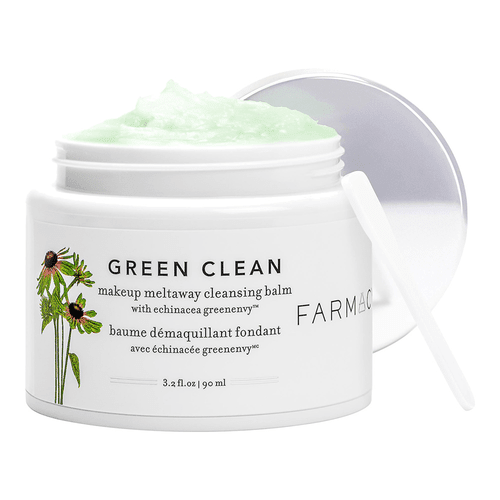 Green Clean Makeup Meltaway Cleansing Balm is ideal for anti-aging as it refines the skin's surface by removing makeup and pollution residue, giving the skin a rejuvenated and younger-looking texture. This balm also contains Farmacy's iconic license-protected form of Echinacea Purpurea known as Green Envy - a powerful natural antioxidant that boosts an evenly toned complexion. Infused with sunflower oil and ginger root oil, your skin will be glowing in no time!
---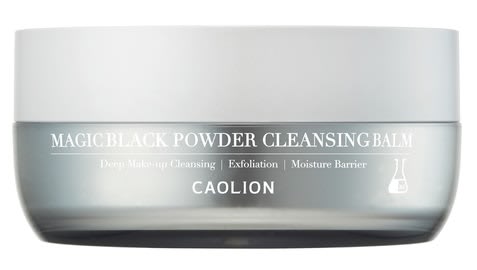 CAOLION Magic Black Powder Cleansing Balm 100g
₱ 1720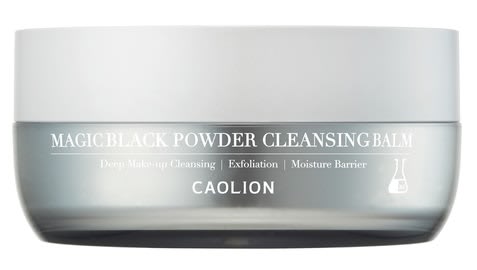 Caolion's Magic Black Powder Cleansing Balm contains graphene powder, a composition that purifies pores and tones the skin, as its star ingredient. Made from all organic and natural ingredients, this balm withdraws makeup and cleanses even the most stubborn of impurities! Use it with a Clarisonic for best results.
---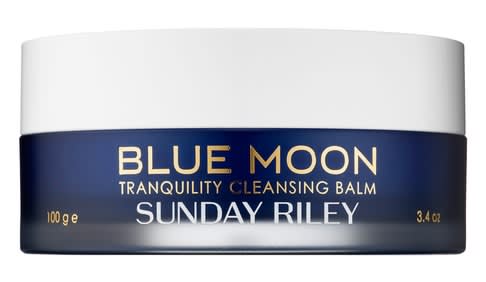 SUNDAY RILEY Blue Moon Tranquility Cleansing Balm 100g
₱ 2680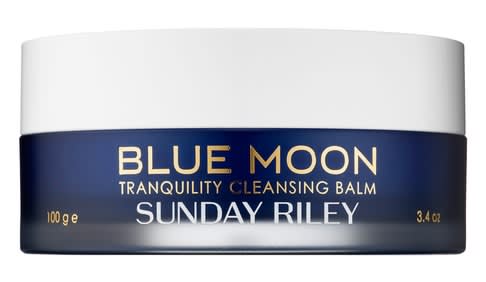 This balm will moisturise your skin with cocoa butter and mimosa flower wax while soothing it with blue tansy and German chamomile essential oils. It gently cleanses the skin and purifies it effortlessly. Gentle and non-irritant too, this balm is suitable for those with eczema-prone skin.
---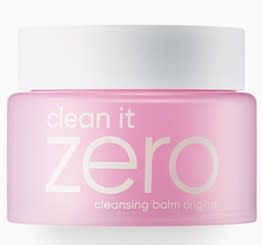 BANILA CO. Clean It Zero Original 100ml
₱ 558.00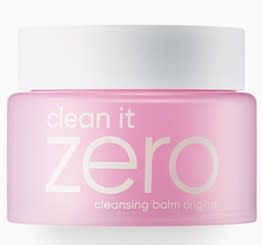 One of the most popular balms around, Banila Co's Clean It Zero Original balm was the one that started it all. Hence, there's no surprise why it's an award-winning hypoallergenic cleansing cream!
This balm is infused with hot spring water that is perfect to soothe irritated skin and maintain the skin's pH balance to prevent excess oil or dryness. It also removes makeup and impurities without stripping the skin of beneficial oils. All in all, it's one of the best balms for sensitive and oily skin!
---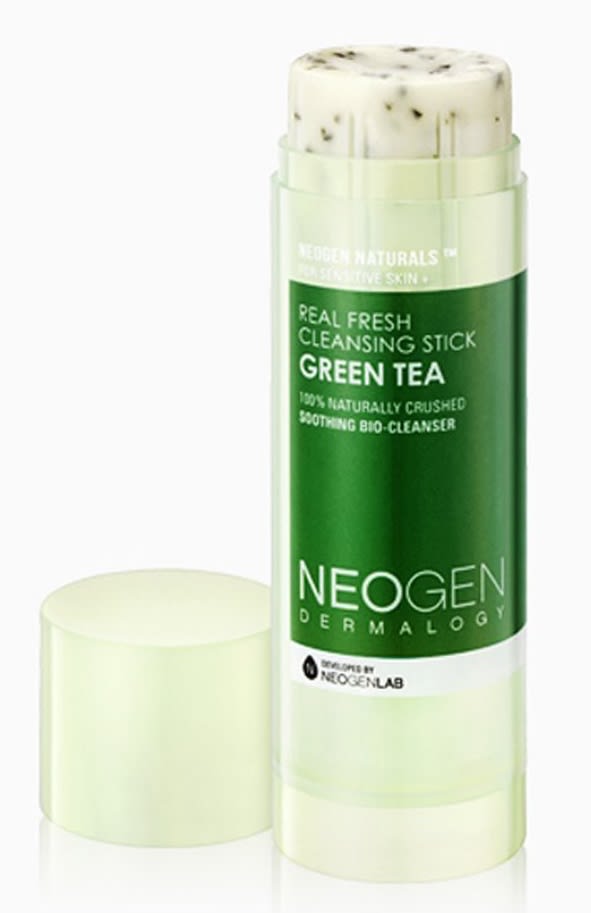 Neogen Real Fresh Green Tea Cleansing Stick
₱ 899.00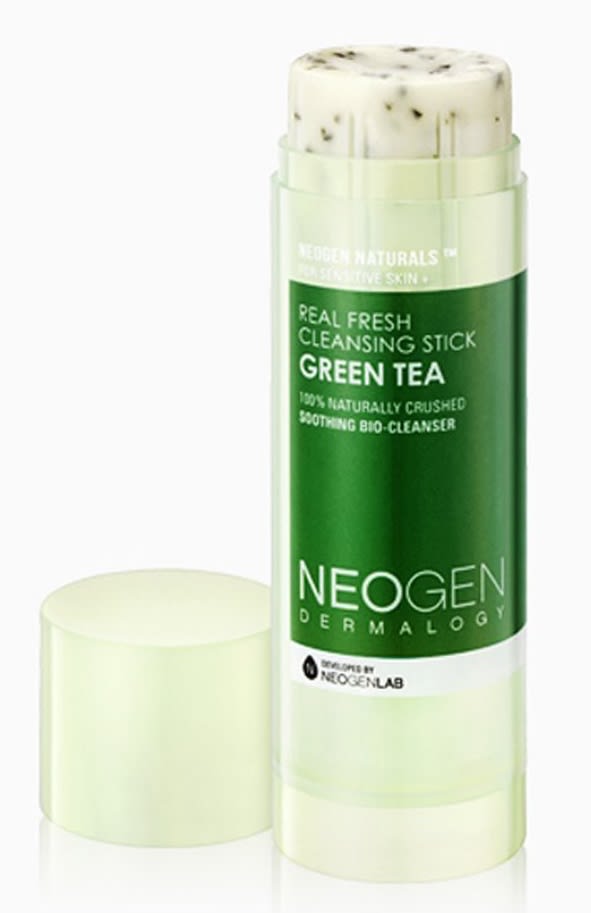 If you're looking for a good Korean balm, Neogen's cleansing stick has a low pH level that helps to brighten and clean your skin. Containing 13 natural oils, this stick gently unclogs pores, removes dirt, and lifts away dead skin cells and trapped debris with its natural green tea content. The result? Cleaner, fresher and more hydrated skin!
---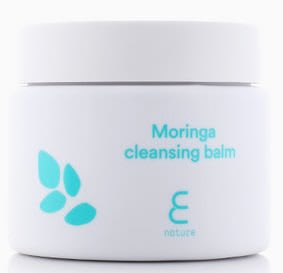 ENATURE Moringa Cleansing Balm
₱ 1250.00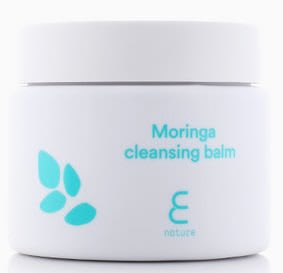 This cleansing balm is in the form of a sherbet that melts away makeup, impurities and dirt when massaged into the skin. Oil-based, it contains moringa seed extract, birch juice sap and iris extract. It is also formulated without parabens, mineral oils, and artificial fragrances. Perfect if you have extremely sensitive skin!
---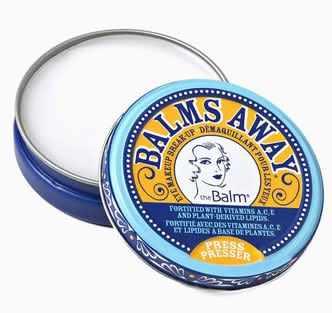 THE BALMS Balms Away 64g
₱ 890.00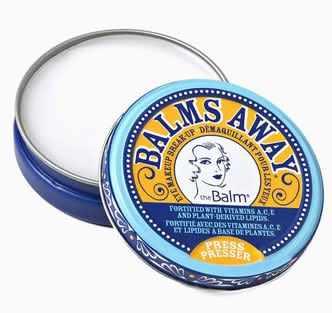 Formulated with a mixture of sterols and lipids from plants as well as Vitamins A, C and E, this cleansing balm helps to hydrate and restore elasticity to the delicate skin around the eyes. Although one of the more affordable options on the market, this balm will leave your skin feeling incredibly smooth and soft after each use.
---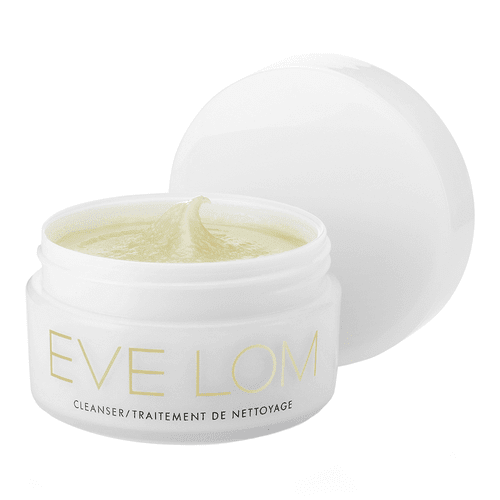 EVE LOM Cleanser 100ml
₱ 5210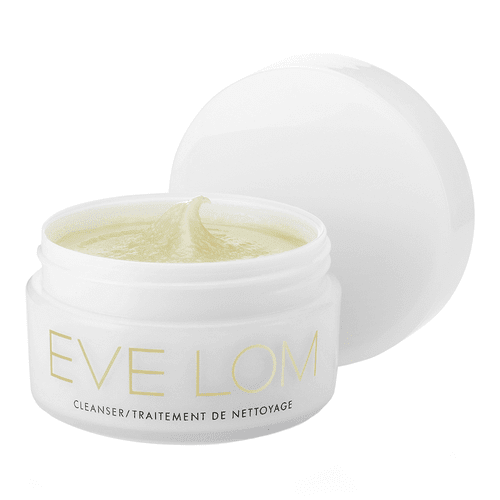 Eve Lom's Cleansing Balm has been around for almost 30 years. It cleanses pores without stripping or drying the skin. Instead, it leaves a soft, supple and renewed skin feel. This balm is formulated using a combination of essential oils: clove oil to attack blemishes and encourage clear skin, eucalyptus oil to combat toxins and hops oil to tone the skin. While it is pricier than most other options, this multi-action cleansing balms is perfect to help treat acne-prone skin!
---
Disclaimer: The pricing shown is just a good indication of how much these products are worth. The prices could change based on the e-commerce promotions that are going on. If some of the products are not available, do email us at [email protected] Thank you!