Investing in a good and reliable mixer can go a long way. You can use it for crushing down veggies, making vinaigrettes, and combining ingredients for a silky blueberry cheesecake. Also, it saves you from frustration and aching wrists.
Get yourself an extra hand with these 9 mixer options that can impress both kitchen newbies and professionals.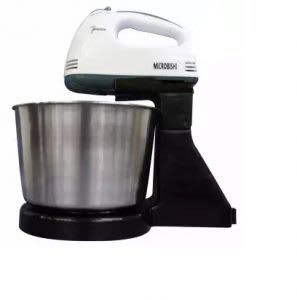 Microbishi mhm-999/505 Stand Mixer with Bowl
₱ 768.00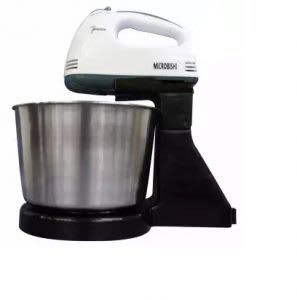 They say that functionality and durability come with a price. Well, with Microbishi MHM 505, you can get both at an affordable price. It comes with several attachments for whipping and kneading that are both easily detachable for cleaning purposes. This 5-speed mixer also offers a rotating bowl that could be helpful with cake mixture and gelato mixes.
---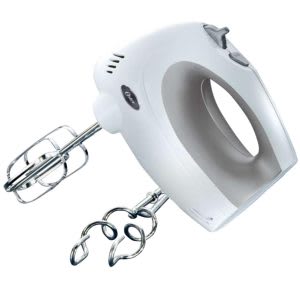 Oster 2532 Hand Mixer
₱ 1380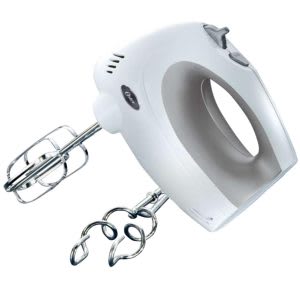 Finding the best baking companion takes time. Perhaps you might want to consider the Oster 2532 hand mixer for creating homemade pastries. It runs in six speeds, which is perfect for mixing your batter into ideal consistencies--from beating eggs to whisking icings for your birthday cakes. All of these for a very affordable price!
---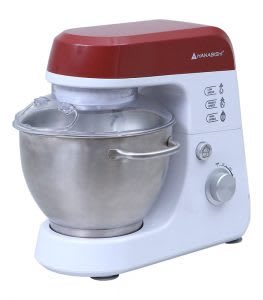 Hanabishi HPM500 Stand Mixer
₱ 9850.00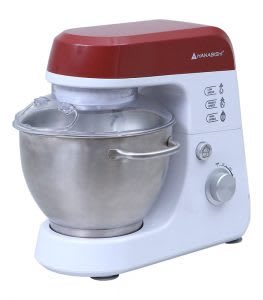 The smell of freshly baked bread is what we hope to wake up to in the morning. Why not make this idea into reality with the Hanabishi HPM500 stand mixer? This durable mixer has 8-speed multiple functions that can knead dough for any bread recipes. Start your first baking session with this fully equipped tool!
---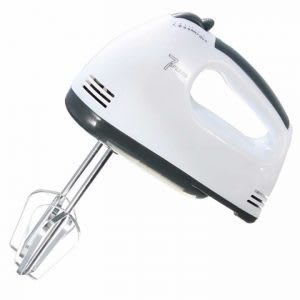 7 Speeds Electric Hand Mixer
₱ 459.00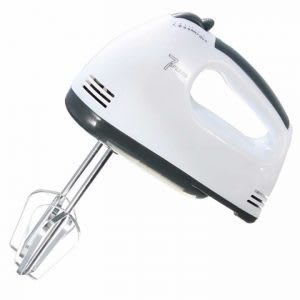 Making desserts at home is still the way to go, that is if you know what you're doing. Get this 7 Speeds electric hand mixer which is great for mixing and preparing ice cream that can be kept overnight. It has a 7-speed function which is capable of mixing batter into different consistencies. The 7 Speeds mixer also has an additional dough hook for making bread and other pastries.
---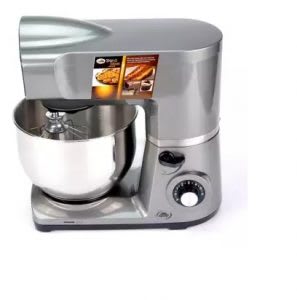 Kyowa KW-4510 Stand Mixer
₱ 6775.00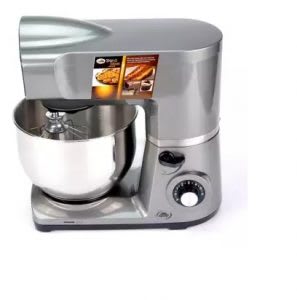 Celebrations are indeed something to look forward to. However, preparing plates of food and dessert can be overwhelming. It might help to get the Kyowa KW-4510 for your heavy-duty cooking chores.
Beat, mix and whisk ingredients with the aid of the Kyowa's additional attachments which are easy to wash up after use. The Kyowa KW-4510 provides you with a 5-litre capacity bowl that can accommodate even a large pound of cake batter for your birthday parties.
---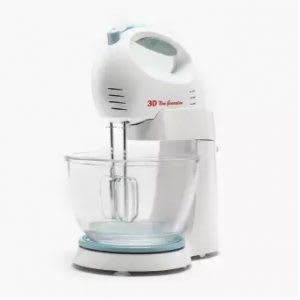 3D TSK-942GST Portable Stand Mixer
₱ 2199.75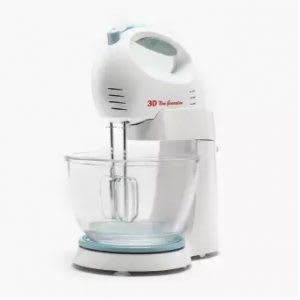 Mixers with a glass bowl are often used for whisking and making delicious cake frostings. With this 3D portable stand mixer, you don't have to hover over the mixture until your arms tire. This mixer is best used when you're preparing for a dessert party or even on random occasions with family and friends.
---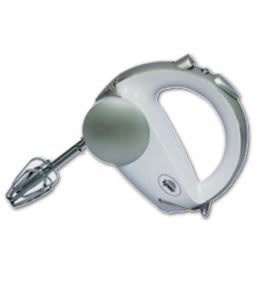 Kyowa KW-4406 Lightweight Hand Mixer
₱ 1100.00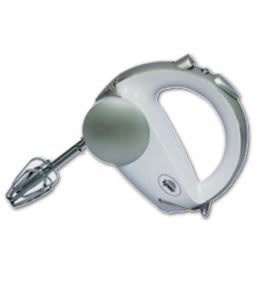 Serve the best bowl of mashed potatoes without worrying about lumps! While that can be manually achieved easily, it can be a really tiring task. Here, the Kyowa KW-4406 boasts a high-performing mixing and kneading power.
So, not only does the Kyowa is capable of mixing dough and mashing potatoes, but also scrambling lots of eggs for breakfast, lunch, or dinner. This machine will help you prepare a big bowl of mix to serve to a significant number of guests.
---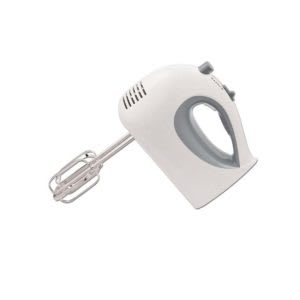 Imarflex IMX-250 Portable Hand Mixer
₱ 1300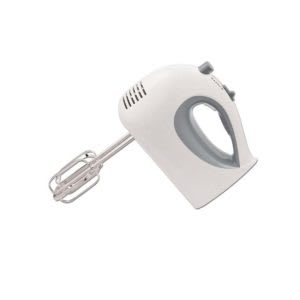 Starting off a new journey in the kitchen? The Imarflex IMX-250 might be the one you need! With a few easy steps, you are sure to accomplish consistency that you really need. You can begin by using the Imarflex mixer to scramble eggs. It is also perfect for whisking, churning, and blending ingredients. Simply add the mixture and witness how the mixer transforms it to your desired consistency. This lightweight equipment can also knead the dough using its hooks that are inclusive with the machine.
---
Phoenixhub SHM-2021 Stand Mixer
₱ 1619.10
Prepare to be amazed as the Phoenixhub stand mixer demonstrates an efficient way to deal with even the toughest dough. With its rotating bowl technology, you won't ever miss an ounce of cake batter or dough as it thoroughly mixes and kneads the mixture without sticking to the bowl. Just remember to use a rubber spatula to get every ounce of that gooey goodness into your pan.
---
Disclaimer: The pricing shown is just a good indication of how much these products are worth. The prices could change based on the e-commerce promotions that are going on. If some of the products are not available, do email us at [email protected] Thank you!