It is not easy to produce perfectly-cooked rice when you do it the old-fashioned way. You need accuracy and patience to make it al dente. Thanks to technology, a standard appliance is developed to save us from a common kitchen mistake of burnt rice. Here are our top ten picks for your next rice cooker purchase!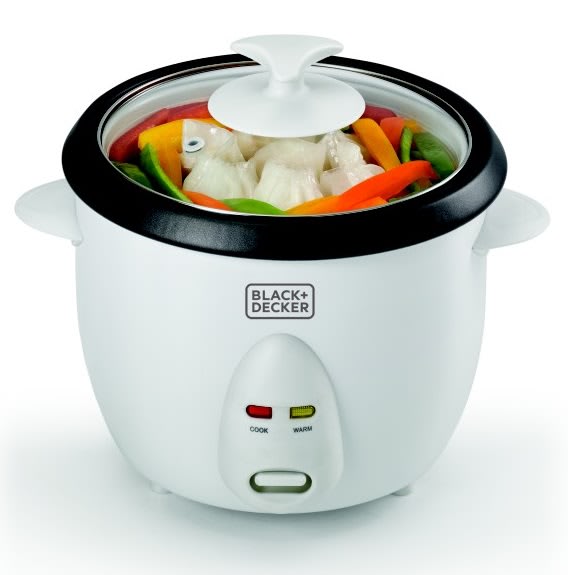 Cleaning rice cookers can be difficult, especially when you accidentally overcook rice sometimes. Hard rice residue is always a painful sight to see. However, that's never going to be the case if you have the Black + Decker 1L Non-Stick Rice Cooker.
This appliance will make washing its cooking bowl as simple as cleaning a plate. It's convenient, has a glass lid, a keep-warm feature, and a non-stick cooking surface. Moreover, you get all of that for less than ₱2,000.00!
---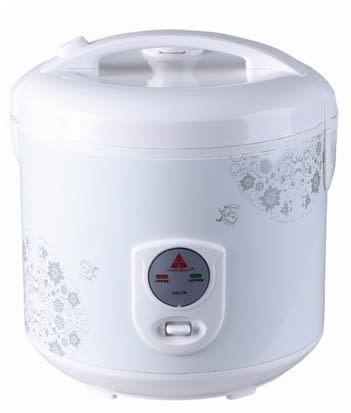 This savvy and versatile cooking tech is all you need for your daily meals. The Hanabishi HJC is a jar-type rice cooker that can quickly cook up to 15 cups of rice without experiencing burnt sides. That's more than enough to feed five individuals in one sitting.
It also has a keep warm system that automatically activates once the rice is cooked. Besides the above, you can use this rice cooker as a steamer for cooking hard-boiled eggs and vegetables, too. You can cook your favorite soup dishes without any issue.
---
This non-stick pot is just the right size to supply a big family or for your restaurant. It guarantees a 4.6-liter capacity or up to 28 cups of rice in one cooking. In addition to that, it also has a cool touch handle as well as pilot light indicator to tell you when it's done.
This heavy-duty rice cooker is also super durable. It's made out of stainless steel and robust, high-quality plastics. Although it's expensive, it's going to last for decades.
---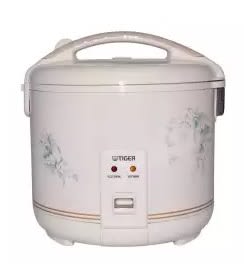 There are several rice variants we all enjoy eating, and jasmine rice is probably one of them. You might want to get this Tiger rice cooker to get the job done. It has a durable stainless-steel body with a classy floral design that would fit in any kitchen interior.
Although it is quite pricey for a one-liter capacity, it does cook rice quickly and evenly. It's made in Japan, which is by itself an assurance of high-quality. Furthermore, it has a non-stick pot, which makes cleaning super easy.
---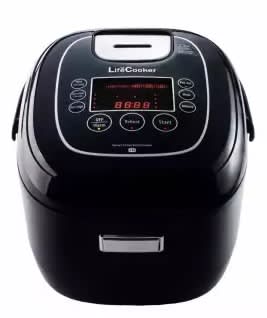 The LifeCooker IH Rice Cooker LC50 boasts different cooking features that can make kitchen duties quick and easy. It gives you the option to make porridge, steam food, cook soup, and bake cake by just a touch of a button.
This rice cooker also uses fuzzy logic technology to make sure your rice is cooked according to your liking. When cooking rice, you have five options to choose from: fast, little hard, standard, little soft, and pot rice. It's the cooker that professionals use, but it does come at a price.
---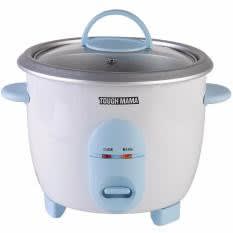 If you want a dedicated cooker for quinoa, the Tough Mama NRC6M is for you. It's like a regular rice cooker. However, some of its attributes make it perfect for quinoa.
It doesn't have a huge capacity, which is ideal as in most cases you won't be cooking that much quinoa in the first place. It also has a wide opening, so you can pour other ingredients you like when cooking quinoa. And lastly, it has a keep warm feature, which is what you want to use after bringing the quinoa to a boil.
---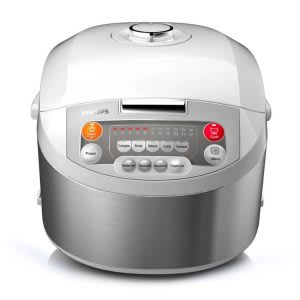 Baking without an oven is now a piece of cake! The Philips HD3038/03 is a jar-type rice cooker that has several buttons available to choose whether to cook, steam, reheat, or even bake a cake.
It comes with an extra thick, non-stick pot that is best for preparing a sweet delicacy in minutes. Although it's another expensive cooker, it does have high standards that will help you cook the finest rice or the fluffiest pastry.
---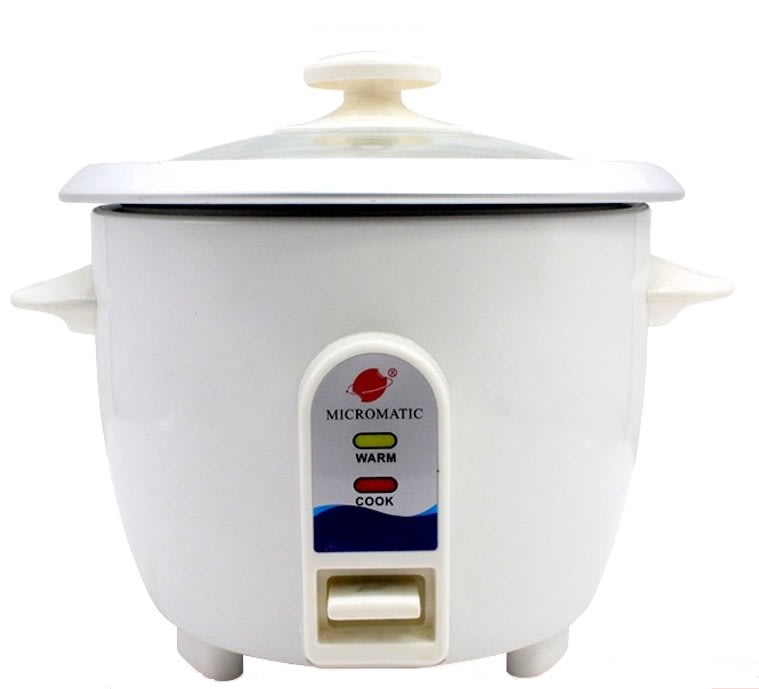 Next on our list is for couples or individuals living alone, the Micromatic MRC-350. For starter, it only has a 0.6L capacity or three cups of rice. That's good for an entire day if you live by yourself. Moreover, it's less than ₱1,000.00, making it perfect for people on a tight budget or just doesn't want to spend that much on a rice cooker.
---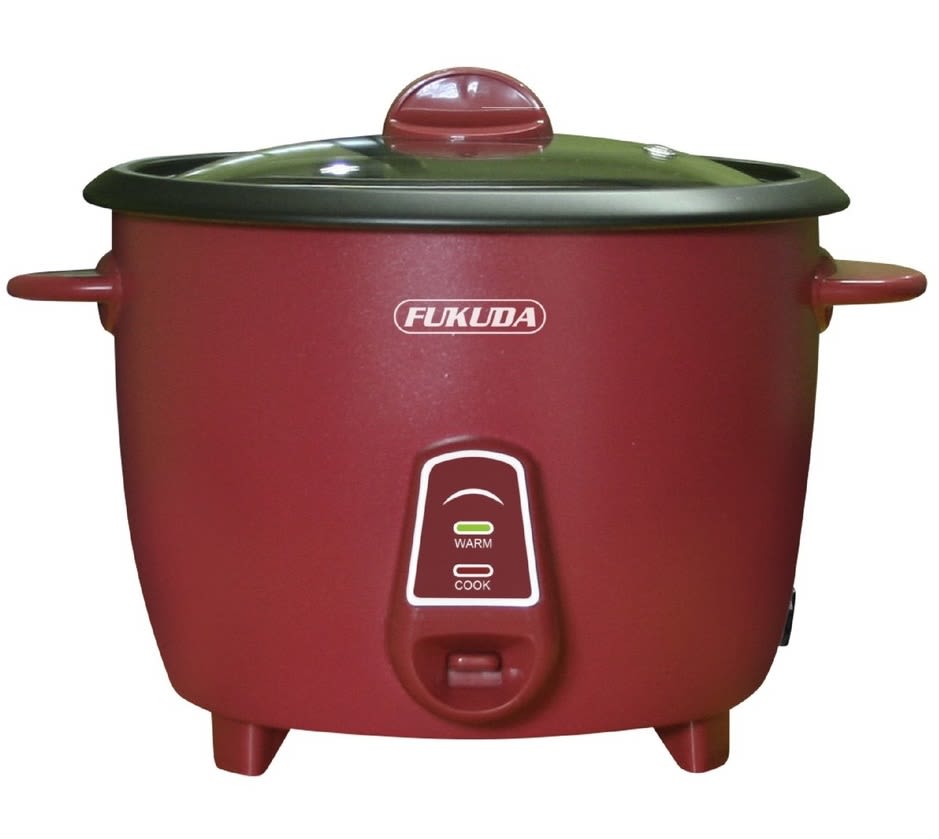 If the only reason you need a rice cooker is to cook rice for the family, and that's it, then the Fukuda Heavy Duty FRC815MF is for you. This cooker has the perfect capacity for families with up to six or seven members, which is still common in the Philippines.
It's durable, simple to use, aesthetic for any kitchen theme, and affordable. The Fukuda Heavy Duty FRC815MF also has a glass lid, which is super useful when it comes to seeing how the rice is progressing, especially when it is in large quantities.
---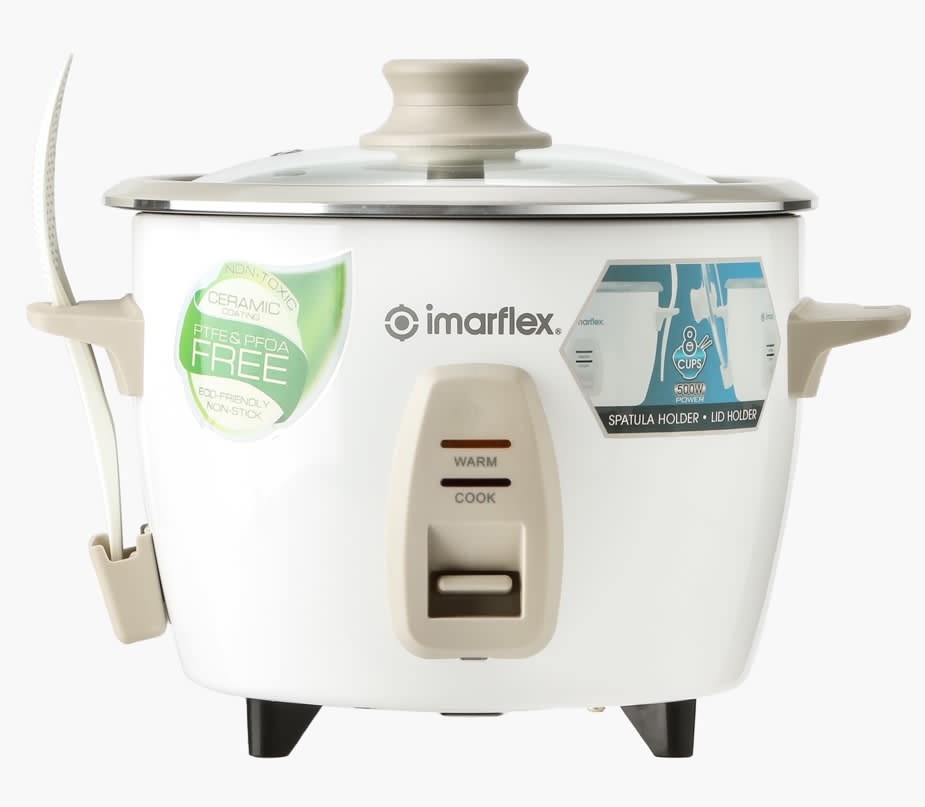 Last on our list is a rice cooker with a ceramic pot, the Imarflex IRC-150PC. What that does is it creates a non-stick surface not just for rice but on other ingredients as well. Furthermore, it provides even distribution of heat.
If you want a rice cooker that's perfect for medium-sized families without too much sophistication but delivers tasty rice all the time, this one is for you. Furthermore, it doesn't give you a hard time when it comes to cleaning it up, too.
---
---
How to Choose a Rice Cooker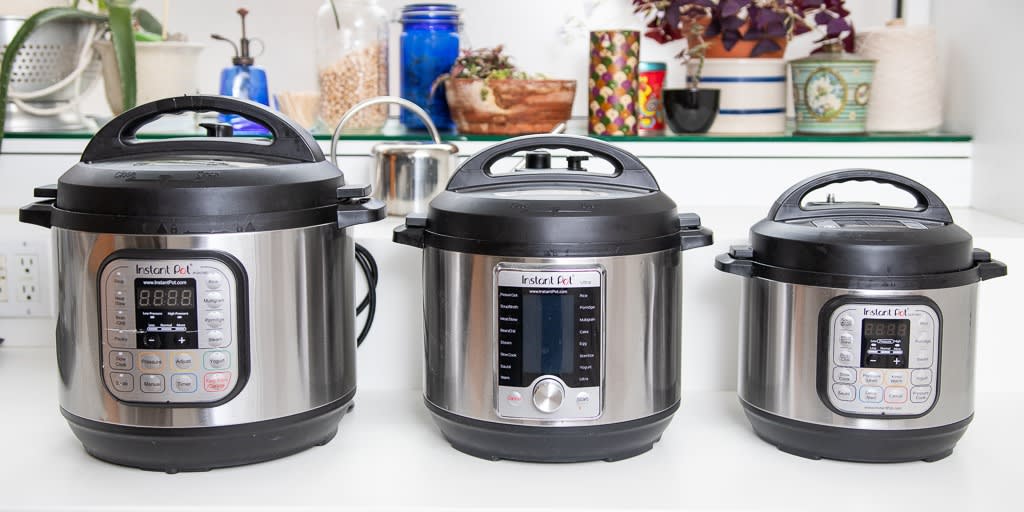 Rice cookers aren't made out of complication, they're pretty much basic. However, there are things that you need to know to help you choose the best one for you. So read on below:
Size
Rice cookers aren't built the same. And the most obvious difference between each cooker is the size. Ideally, when picking a rice cooker, you want something that's not too big or too small for your needs.
If you live alone, it would be best to get a rice cooker with a 3-cup capacity. However, if you live with a partner, although that size will still suffice, going for a bigger one will benefit more as you can cater to visitors without any issue.
Power Consumption
Every rice cooker has its own power consumption rate. Most modern cookers with high-tech pieces are capable of lower electricity consumptions while still delivering the same heat. However, they are pricier than the traditional, single-button rice cookers.
If you have a large family to feed, and you need to cook rice twice or thrice a day, investing in a rice cooker with such feature will save you money in the long run. It's an investment that will significantly reduce your electricity bill.
Extra Features
There's a rule of thumb that we all know when it comes to appliances, the more features the more expensive they become. And when talking about rice cookers, that rule applies, too.
Some cookers have built-in chips that accurately keep the rice warm but never burn them. There are also some that have non-stick surfaced pots. However, they have a higher price tag. But if you think it helps you with your everyday life, then go for it.
---
Conclusion
It's safe to assume that rice has and always will be part of every Filipino's life. It's a staple, and it complements every dish we have as it neutralizes the incredibly strong flavors of our food. Investing in a rice cooker not only makes sure your rice is always al dente but also makes the preparation easier.
Disclaimer: The pricing shown is just a good indication of how much these products are worth. The prices could change based on the e-commerce promotions that are going on. If some of the products are not available, do email us at [email protected] Thank you!