Looking for the best time to invest in a reliable power solution? That would be now.
BLUETTI, a pioneer in the renewable energy storage industry, is kicking off its Prime Day Sale, where you can enjoy significant discounts of up to 59% off without the need for an Amazon Prime membership.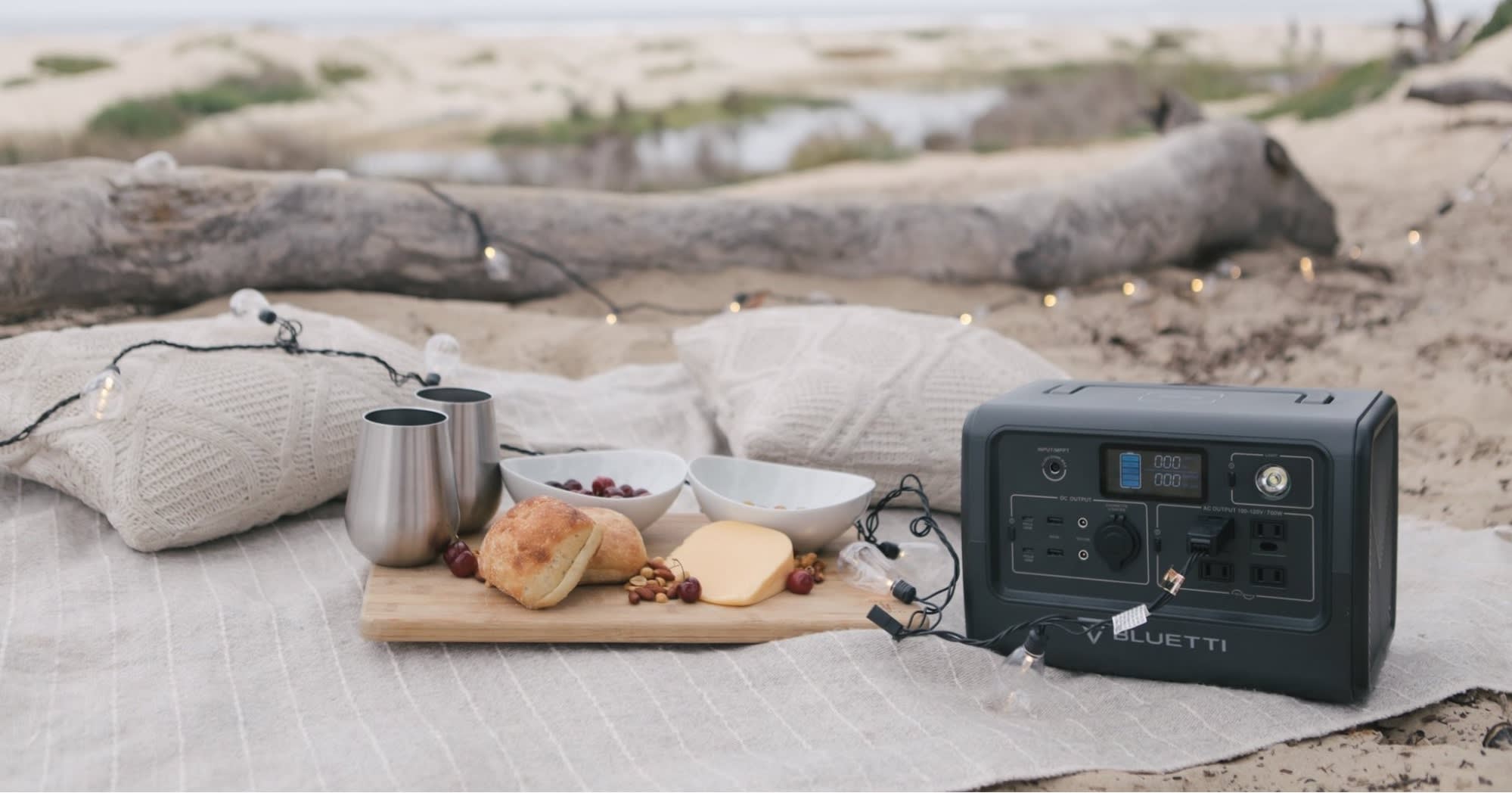 Happening from 11 to 20 July 2023 (Until 23:59 PDT), you can purchase a wide range of BLUETTI products, including the iconic AC180, AC300+B300, and EB3A models, at unbeatable prices from BLUETTI website. Whether you're preparing for an outdoor adventure or seeking a reliable power source for your home, BLUETTI has got you covered.
---
AC300 & B300: Powering Your Home and Beyond
Promo Price: ₱179,999, (Was ₱249,800, Save ₱69,801)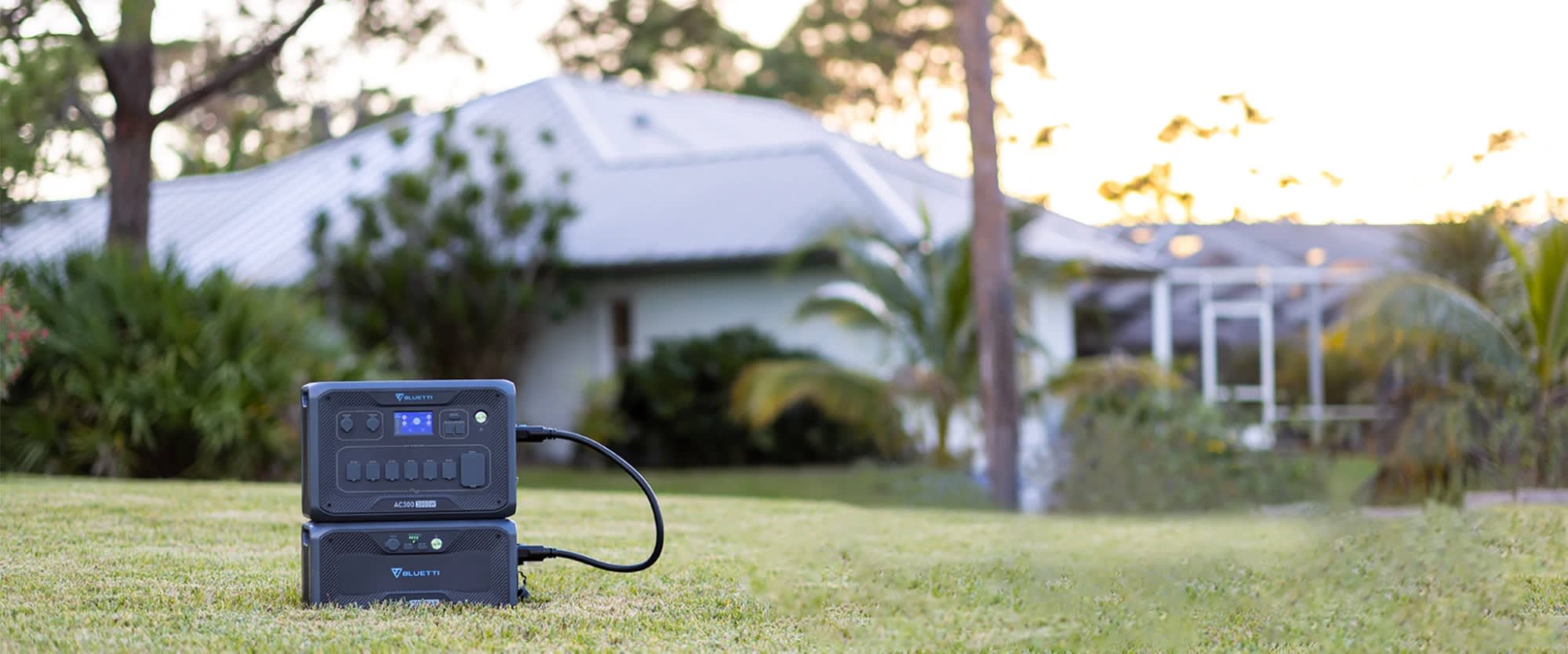 The AC300 power station is a game changer for powering your home during blackouts and emergencies. Boasting a robust 3,000W AC output (6,000W surge) and 16 different outlets, the AC300 can power most household appliances, from refrigerators to microwaves to your CPAP machine.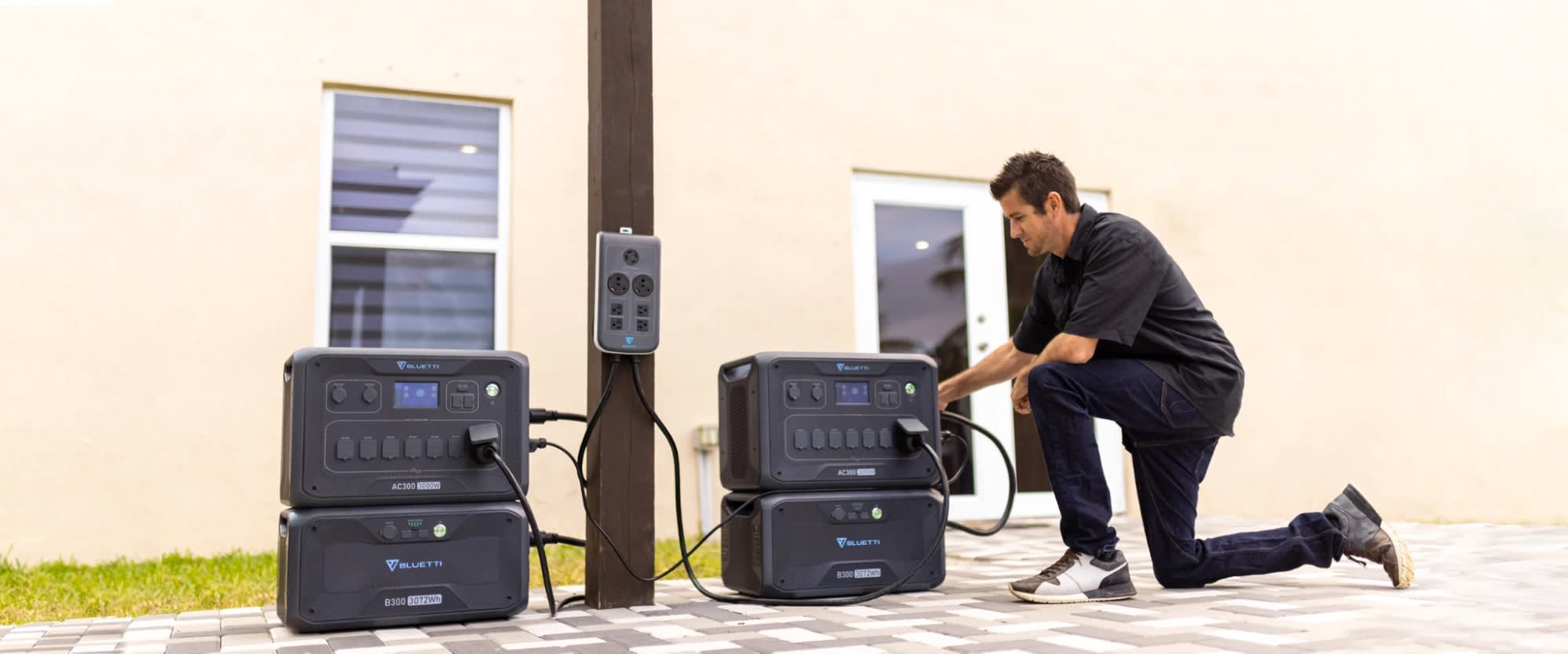 Plus, you'll never worry about losing files if the power suddenly goes out while working from home. That's because the AC300 is equipped with an uninterruptible power supply (UPS) function and can switch from mains power to battery power in 20ms. 
By connecting the AC300 to four B300 expansion batteries, you can have a whopping 12,288Wh of power storage, which is enough to power an entire house for days. 
The AC300 uses LiFePO4 batteries with a lifespan of 3,500+ cycles. This means at least 10 years of use with one discharge per day.
---
AC60 and AC180: Unlock More Outdoor Possibilities 
Promo Price: ₱49,999, (Was ₱75,999, Save ₱26,000)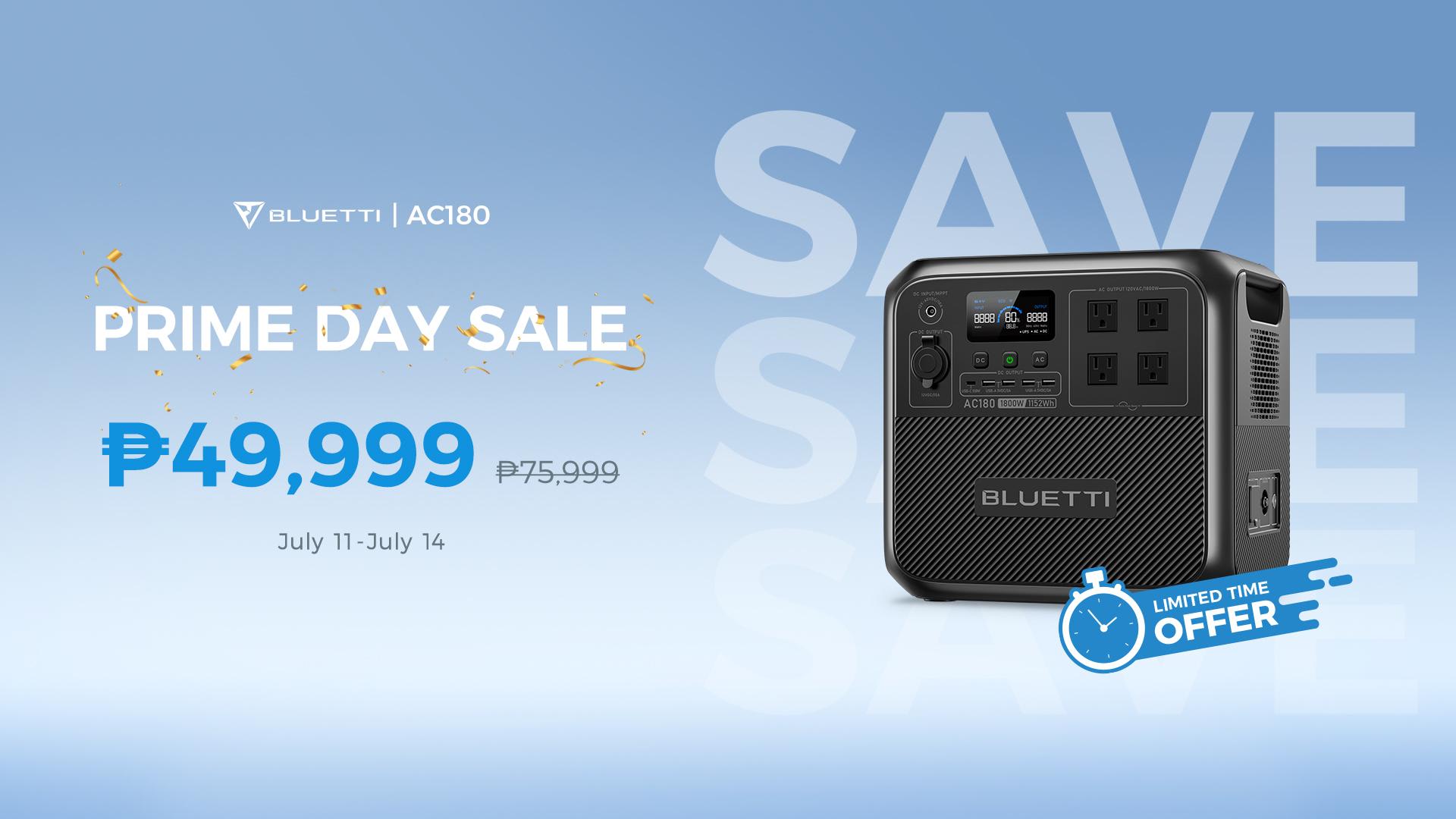 Summer is the best time for beach camping, fishing, boating, overlanding, and other outdoor activities where you are likely to get splashed. With BLUETTI's latest releases, the AC60 and AC180, you can stop worrying about power shortages on the go. 
With an IP65 rating for water and dust resistance, the AC60 is truly an outdoor power source. At 20.1 lbs (9.12kg), it is the perfect combination of portability and large capacity. Besides its own 403Wh LFP battery, it can be paired with B80 expansion batteries for a maximum capacity of 2,015Wh.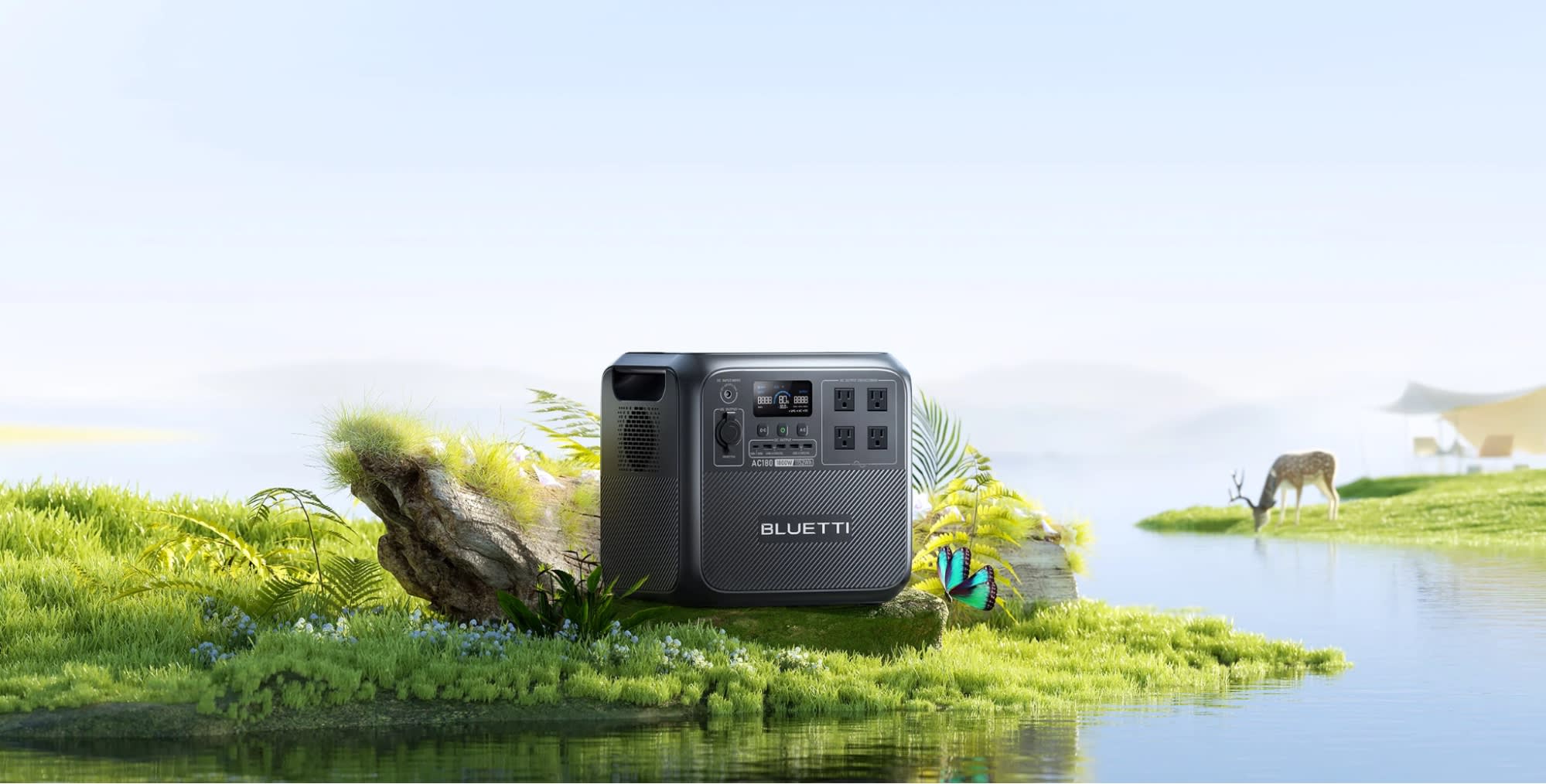 Meanwhile, the AC180 is a 1,800W/1,152Wh powerhouse that maintains portability with improved charging speed. The AC180 supports 500W solar charging and 1,440W fast AC charging, which enables a 0-80% charge in 45 minutes. 
Plus, it is also compatible with the B230 and B300 extra batteries for larger capacity, unleashing more possibilities. Since its launch, there has been much positive feedback from the market.
---
AC200P: The Perfect Choice for Off-Grid Living,
Promo Price: ₱69,999 (Was ₱168,800, Save ₱98,801)

If you're an avid RV or van traveller, the AC200P power station should be your go-to choice. 
Featuring a whopping 2,000Wh battery capacity and a powerful 2,000W AC output (4,800W surge), the AC200P can handle just about any RV appliance on the road. So there's no need to hunt for campsites to stock up on energy. Your freezer keeps food fresh, the A/C keeps your car cool, and your electronics are always charged for outdoor fun.
Moreover, it features an impressive 700W solar charge, keeping you connected even in remote locations. Unlike fuel generators, this solar generator can be used in cars and tents without noise or harmful emissions. 
In essence, the AC200P is a highly cost-effective mobile power of its kind, given its overall performance. 
---
EB3A, EB55, and EB70: Portable Power for Camping
Promo Price: From ₱17,599 (Was ₱34,800, Save ₱17,201)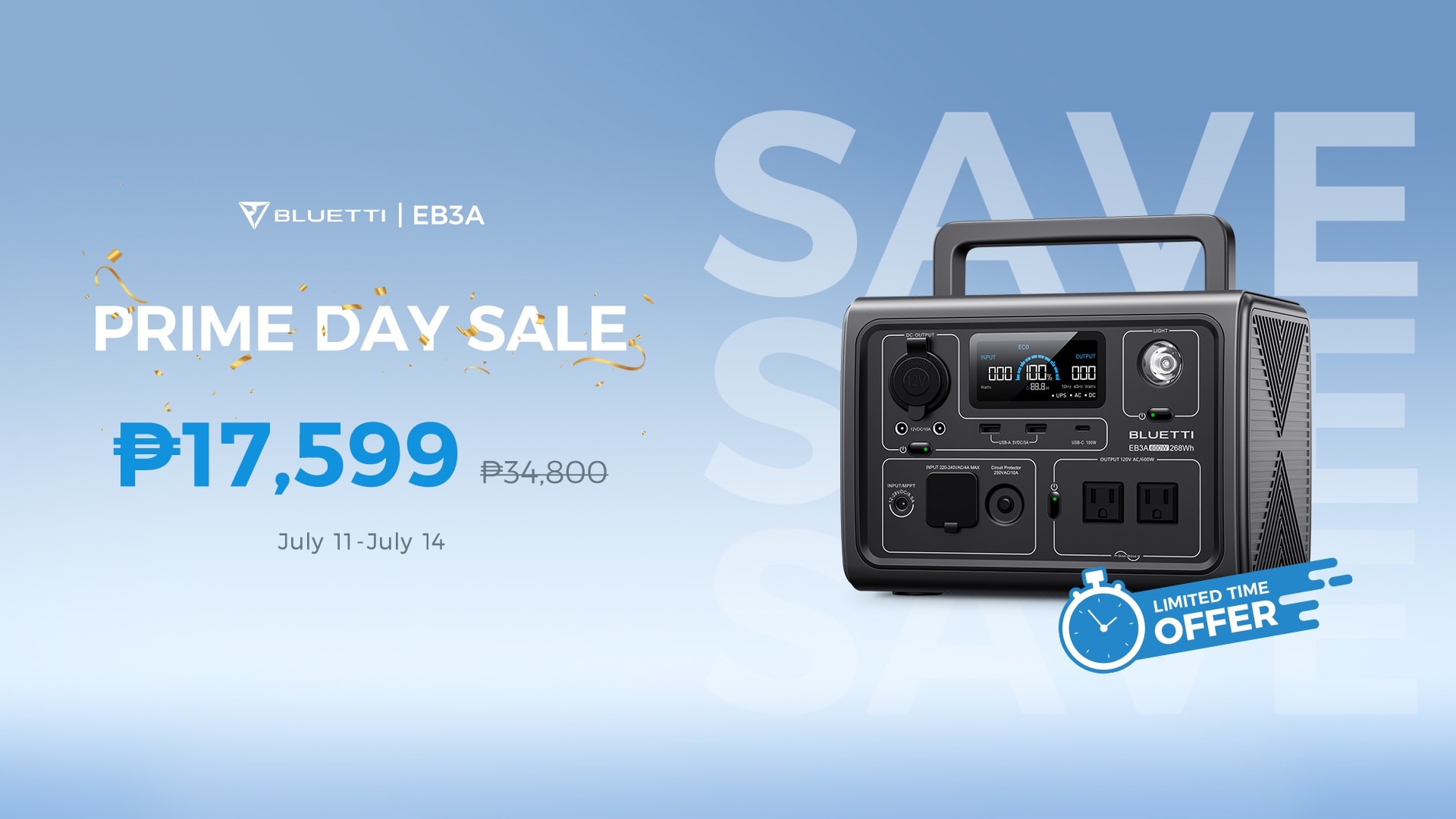 Mobile power is essential for campers and nature lovers to stay connected while enjoying the outdoors. Just for that, BLUETTI offers the EB3A, EB55 and EB70S. These compact, portable power units come in different capacities, from 268Wh to 716Wh,  meeting different needs.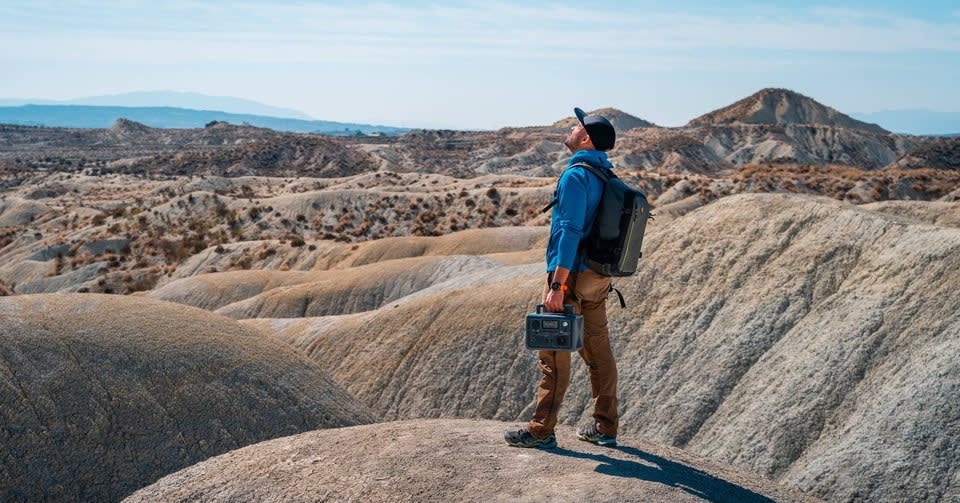 Equipped with multiple outlets, including AC ports, USB ports, car outlets, and even wireless charging pads, these power boxes let you keep your camping essentials powered up for the best outdoor experience. 
Weighing between 10.14 lbs (4.6kg) and 21.4 lbs (9.71kg), they are also excellent emergency power sources. The EB3A, for example, can charge an iPhone 12 up to 25 times and power a 5W light for up to 30 hours. 
---
BLUETTI Prime Day Sale: Save Up to 59% off + BLUETTI Bucks Points

The BLUETTI Prime Day Sale, happening from 11 to 20 July 2023, is your golden opportunity to purchase top-of-the-line power solutions with up to 59% off, so don't miss out on these limited offers to save big. 
You will also receive triple BLUETTI Bucks (redeemable for coupons and gifts) for orders placed between 11 and 12 July 2023 only, so make sure to mark your calendar for that! 
For more details, you may visit BLUETTI's official Page. You can also visit BLUETTI's Instagram @BLUETTI_SEA and BLUETTI Facebook to know about more highlights and new deals. 
Get Promo: BLUETTI Phillipines Official
[This post was made in collaboration with BLUETTI Philippines.]