What are your earliest memories with your mum like? There's a chance that she brought you out often. She also probably took a lot of time catering and planning the day with loads of food so you could spend more time playing outside than going home hungry too soon.
How about planning a Mother's Day picnic so both of you can relax and enjoy the scenic mountains or coastal towns in the Philippines? As a special day to honor mothers and thank them for all they have done for the family, BLUETTI has launched a special promotion on their outdoor equipment so you can make your trips last longer.
BLUETTI Solar Generators - The Perfect Gift for Mom

BLUETTI has been committed to promoting sustainability and green energy solutions since its inception. By offering eco-friendly energy storage solutions for indoor and outdoor use, BLUETTI aims to provide exceptional experiences to our homes while maintaining a sustainable future for the Earth. 
If you or your mum loves hiking and going on camping trips, then take advantage of BLUETTI's special offers on their solar panels like the EB3A, EB70, AC50S, AC200P, PV200S, and PV350S. Even if both of you aren't up for an adventure, the panels will provide your home with reliable, clean energy as power for backup or emergencies.
Portable Power Stations for Adventurous Mothers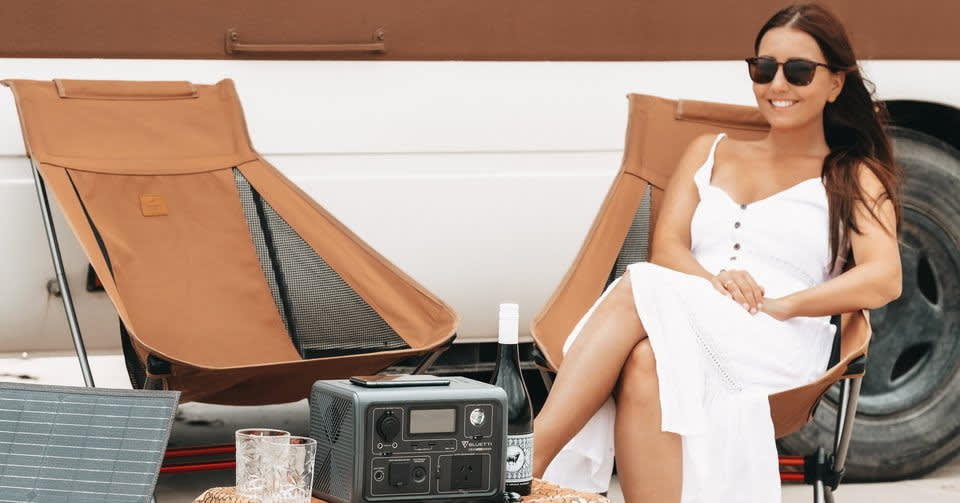 So you're an outdoor enthusiast? Why not consider the BLUETTI EB3A, EB70, and AC50S as portable solar generators for your camping, road trips, and outdoor adventures? They are lightweight, compact, and easy to carry. 
BLUETTI EB3A: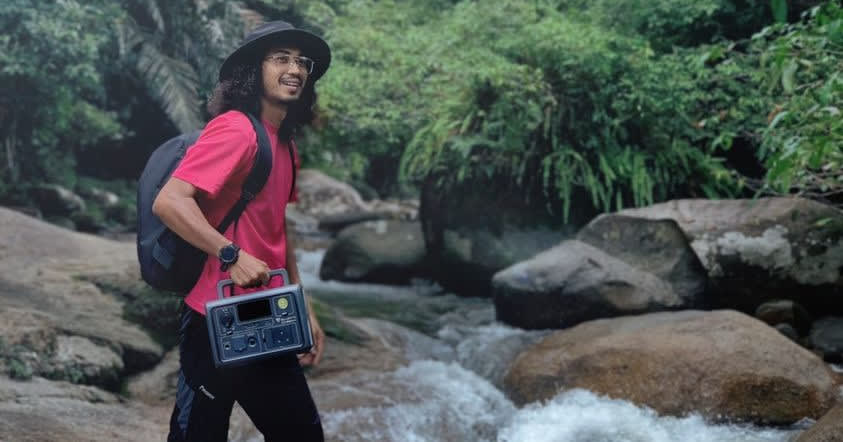 Weighing only about 4.5kg, the EB3A is ultra-portable for powering camping essentials. It is capable of delivering 600W of power for car fridges, laptops, cameras, smartphones, drones, fans, and even medical devices such as CPAP. 
Even when the EB3A is drained, you can quickly recharge it during the day with a 200W solar input while you spend quality time with Mum. Having the EB3A by your side means you will always have the power when needed.
BLUETTI AC50S: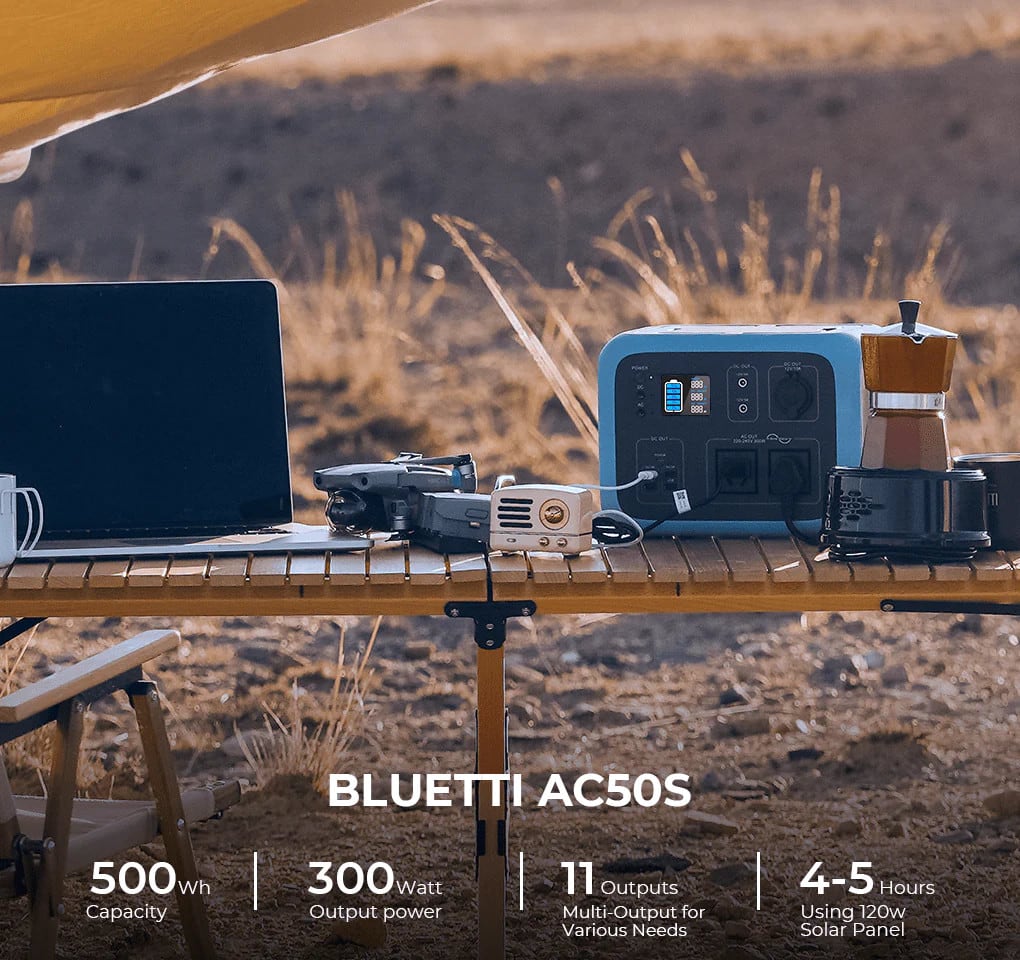 The BLUETTI AC50S is also another reliable 500Wh power source you can go for. With a 300W output and 11 versatile ports, it can power many smaller appliances such as TV, mini fridge, LED light, drone, cameras, laptops, routers, projectors, smartphones and more.
Do not fear that the generator will run out of juice; it supports four charging methods, including solar panel, car, wall adapter, and generator. Therefore you can focus on enjoying your adventure to the fullest and let it take care of your equipment.
BLUETTI EB70:

Now, if you want a bigger powerhouse because you and your mum are always on the go, then get the BLUETTI EB70 for its impressive 700W power and 716Wh capacity. 
This powerful and versatile unit can easily power an entire campsite, including your fridge, lights, and entertainment system. With 11 output ports (AC, DC, USB) and a wireless charging pad, you'll never have to worry about running out of power again.
Add-On Solar Panels: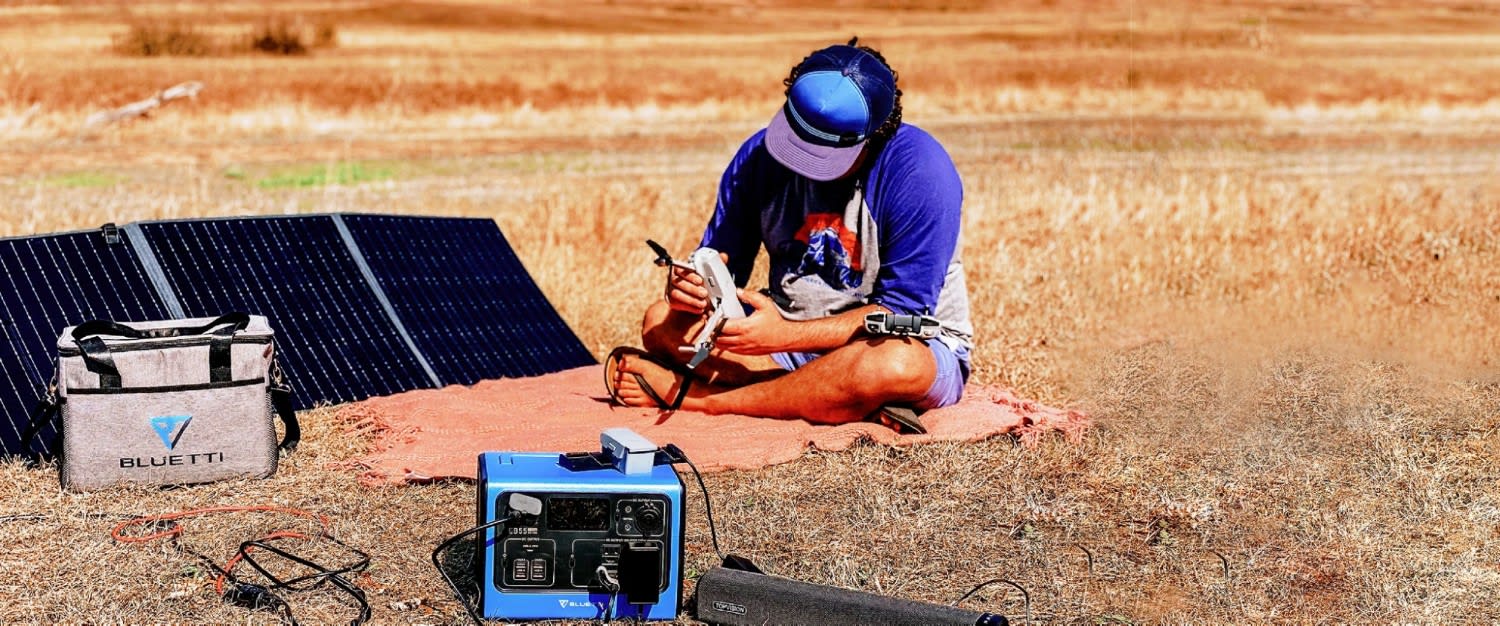 For endless and reliable power in the wilderness, pair your power station with a solar panel, such as the BLUETTI PV200S or PV350S. They are lightweight and foldable, making them easy to carry on camping or hiking excursions. More importantly, they are IP65 weatherproof, so sudden downpours will not damage them.
The panels can also convert sunlight into usable energy with a high efficiency of 23.4%. With a power output of 200W and 350W, respectively, the PV200S and PV350S can quickly charge your power station.
Powerful Backup Power to Save Mothers' Worries

In today's modern world, it's hard to live without electricity. However, power outages happen every now and then. With products like your refrigerator and washing machine out of power, you risk having spoiled food and smelly clothes, as well as leaving your house in darkness and despair. 
With a BLUETTI AC200P, that will not happen. 
This generator can quickly provide 2,000W of uninterrupted power to your home appliances, such as refrigerators and air conditioners, in 20ms. With a capacity of 2,000Wh, you can keep your home running until the power comes back on. 
BLUETTI Mother's Day Deals & Discounts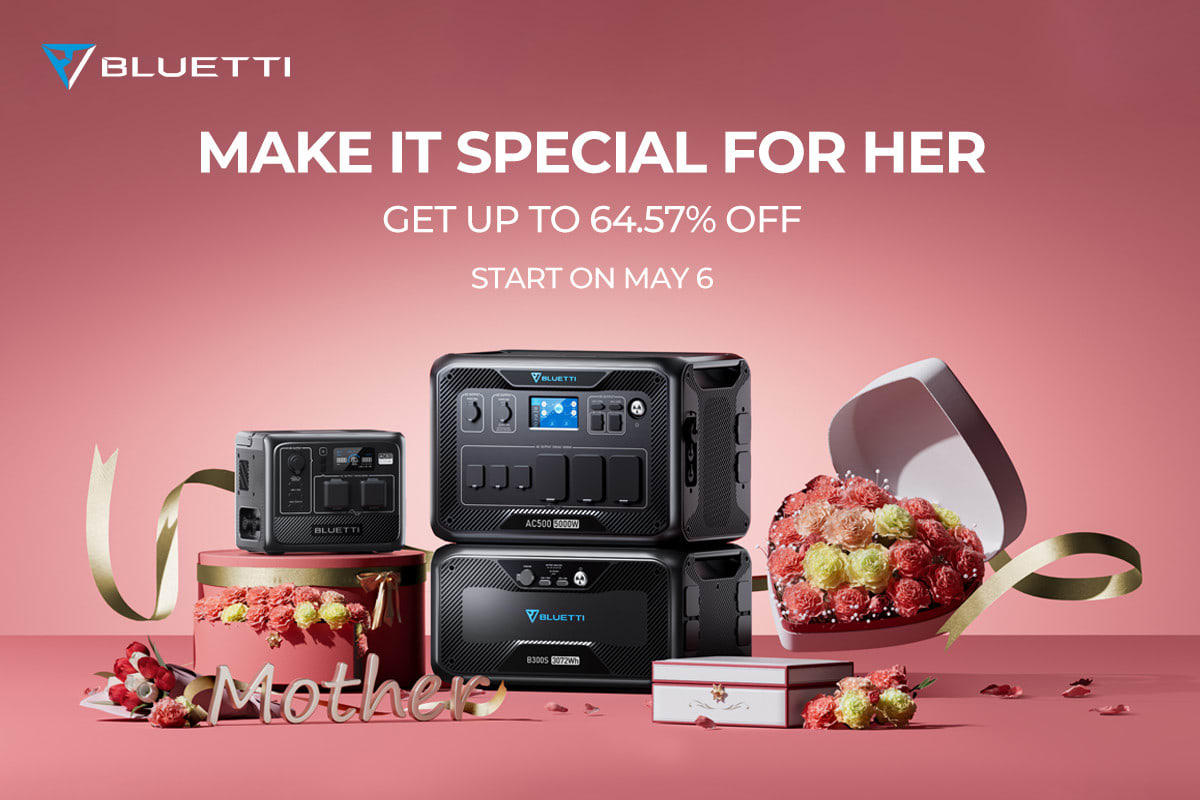 To make Mother's Day special this 2023, BLUETTI is offering a variety of deals and discounts on its products from 6 to 18 May 2023. You can enjoy discounts of up to 64.57% and get free accessories during this promotion. This special sale will go on BLUETTI's official website,  Shopee and Lazada Philippines.
---
About BLUETTI:
BLUETTI has been committed to promoting sustainability and green energy solutions since its inception. By offering eco-friendly energy storage solutions for both indoor and outdoor use, BLUETTI aims to provide exceptional experiences for our homes while also contributing to a sustainable future for our planet. This commitment to sustainable energy has helped BLUETTI expand its reach to over 100 countries and gain the trust of millions of customers worldwide.
For more information about BLUETTI, you can visit their social media pages here:
[This post was made in collaboration with BLUETTI Philippines.]