There are a few things you can do to escape the hustle and bustle of the concrete jungle, and that includes taking a break and going on a camping trip. Forget about stress while getting in touch with nature and enjoy the fresh air; camping is a fun and rewarding experience no matter if you are going alone or together with your loved one, friends or family.
When it comes to camping, a proper checklist is a must to ensure everything goes smoothly. You definitely need some of these essentials, including a tent, a sleeping bag, an insect repellent and ready-to-eat foods, just to name a few.
But if you plan to bring your electronics and gadgets, portable power stations and solar panels are your best friends you can't live without. 

The former comes in handy for charging and powering your devices, while the latter is useful for charging the power station if you do not have alternative power sources. 
You see, solar panels convert energy from sunlight into electricity. Not to mention they are safe, sustainable and environmentally friendly. So if you're in a country as sunny as the Philippines, Solar Panels make so much sense.
Introducing BLUETTI PV200S & PV350S Solar Panels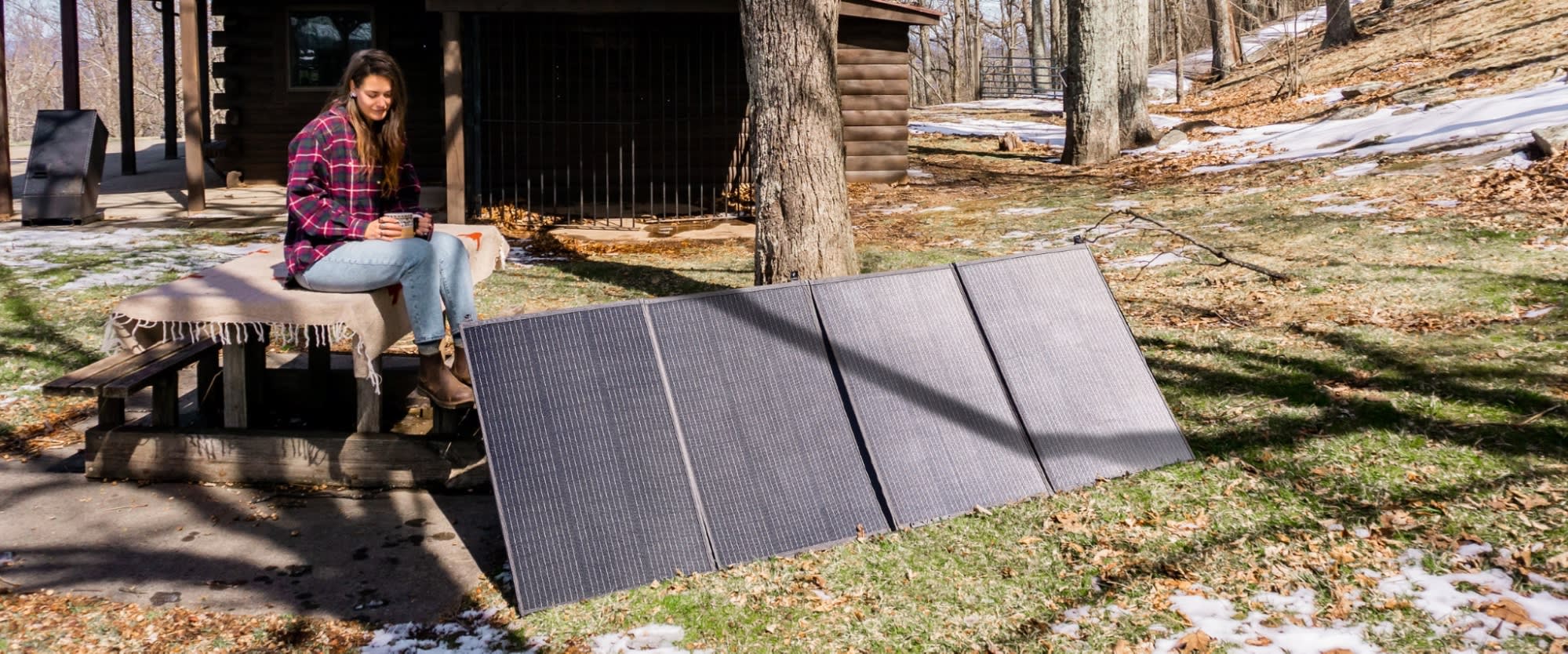 Big on leading the clean energy industry, BLUETTI, a brand focused on green energy storage solutions for both indoor and outdoor, offers a high-quality range of solar panels for all your power needs. Under BLUETTI's hood comes the PV200S and PV350S portable solar panel models, which can be folded for easy storage and transportation wherever you go. 
Setting them is as easy as unfolding the panels. All that's needed is to position them on their integrated kickstands. Then, adjust the right angles accordingly to optimise the solar power from the sun's energy. There, you're done!
Great Quality That's Made To Last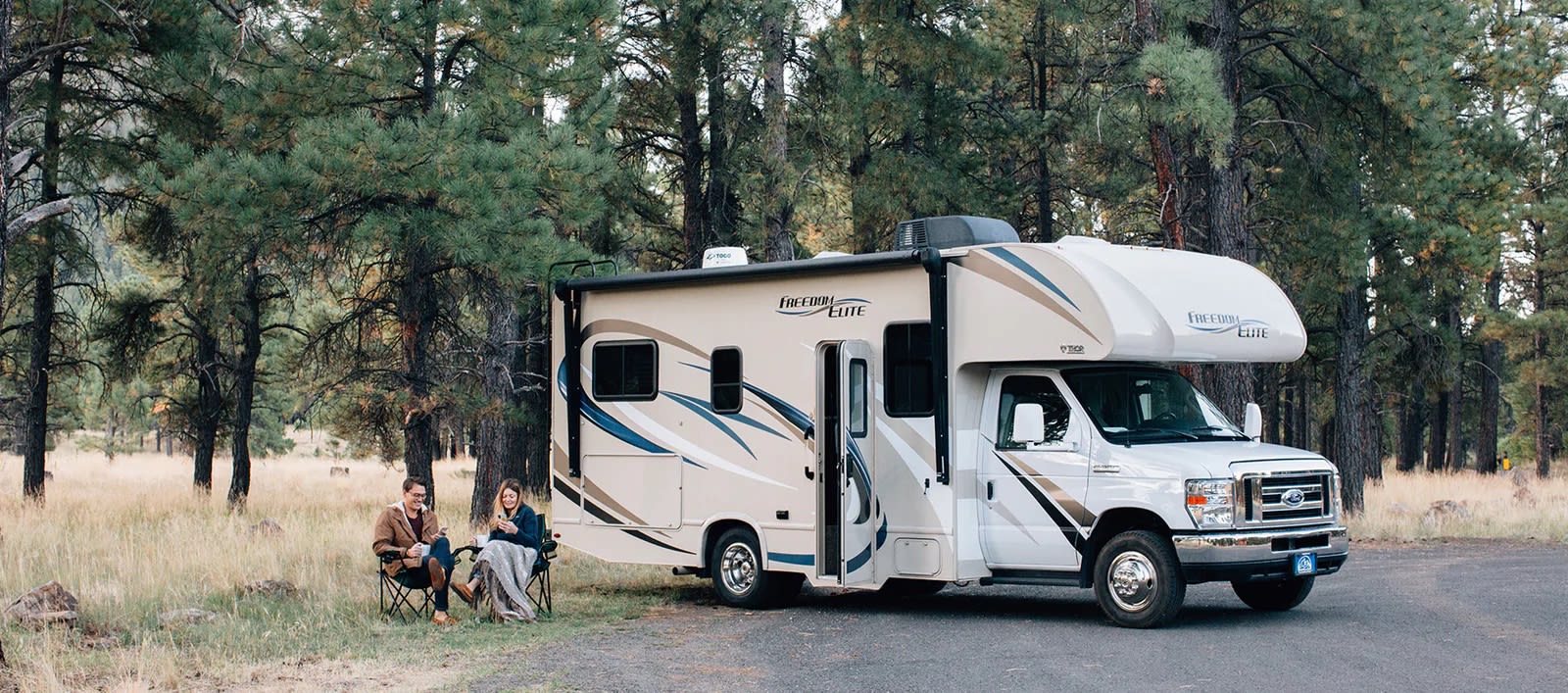 The PV200S and PV350S Solar Panels are built to last using a combination of state-of-the-art laminated technology and ETFE material that gives 95% light transmittance. These solar panels are also capable of withstanding scratches and splashes, thanks to their IP65-rated junction boxes. 
Both BLUETTI solar panels use built-in monocrystalline silicon cells to efficiently convert up to 23.4% of sunlight into solar energy, even in less-optimal weather conditions. Otherwise, the BLUETTI solar panels can produce a maximum 200W (PV200S) and 350W of solar power (PV350S), respectively, when exposed to bright sunlight.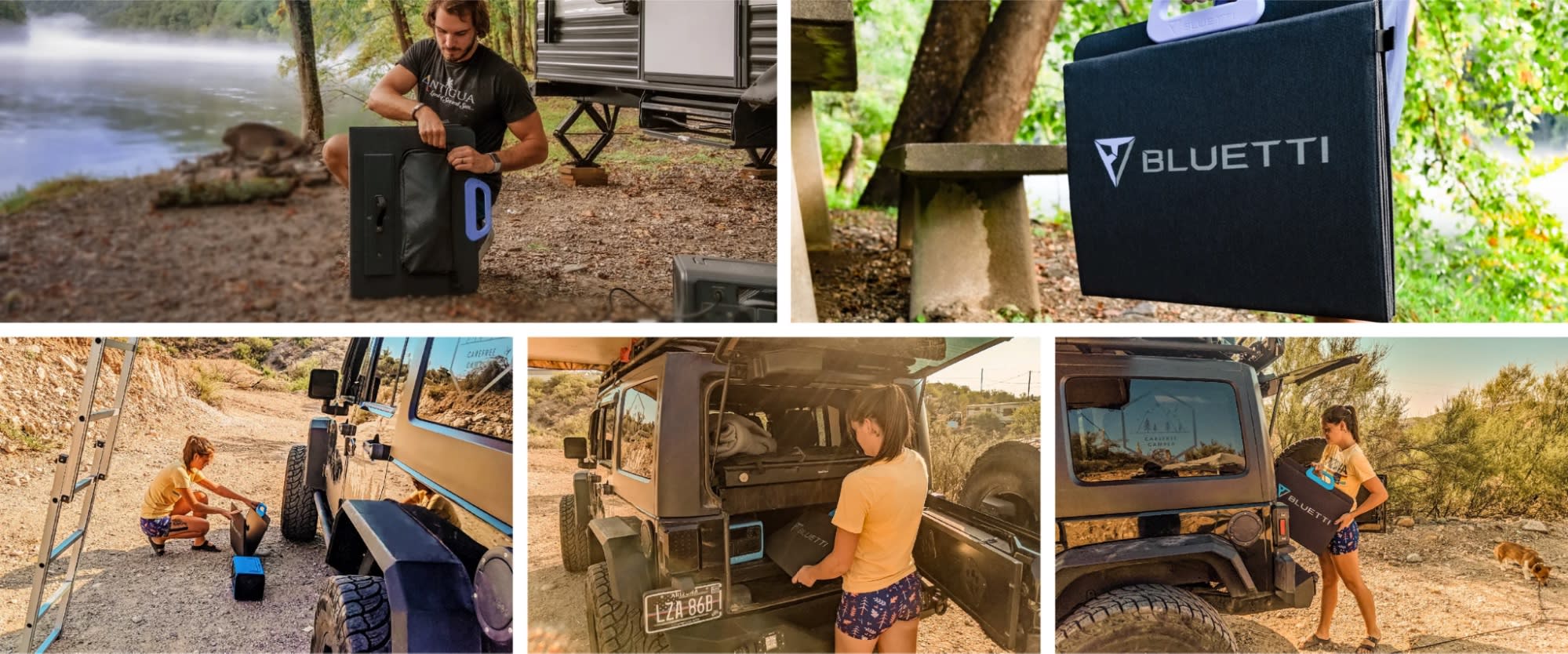 The Bluetti PV200S and PV350S are also equipped with MC4 connectors, making them highly compatible not only with the BLUETTI range of power stations but also with most solar generators available on the market.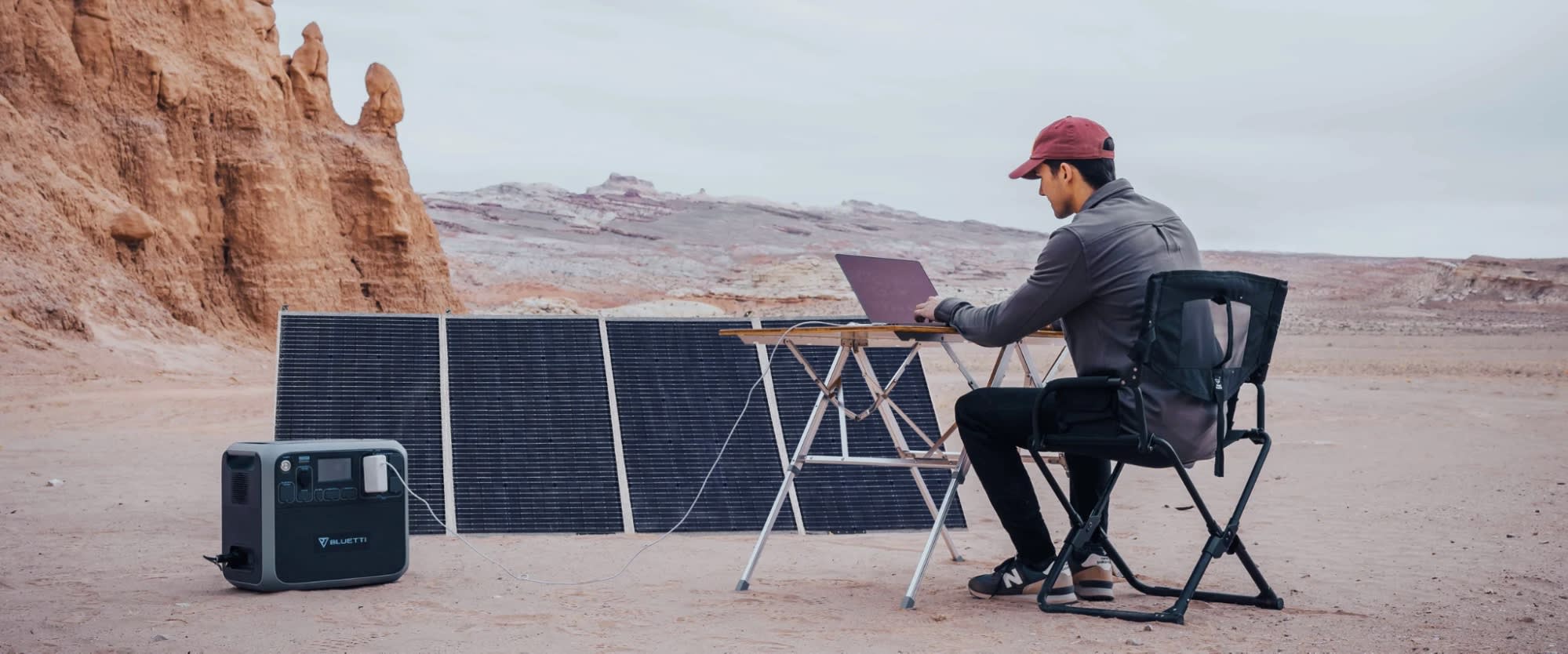 And that is not all, as Bluetti PV200S and PV350S ensure the solar panels do not suffer a total power loss even when they are partially shaded from common obstructions such as clouds and trees. 
In other words, you will only lose the solar power from the panel area covered in shadows without impacting the entire system.
Here's Your Chance to Own a BLUETTI Solar Panel For Less!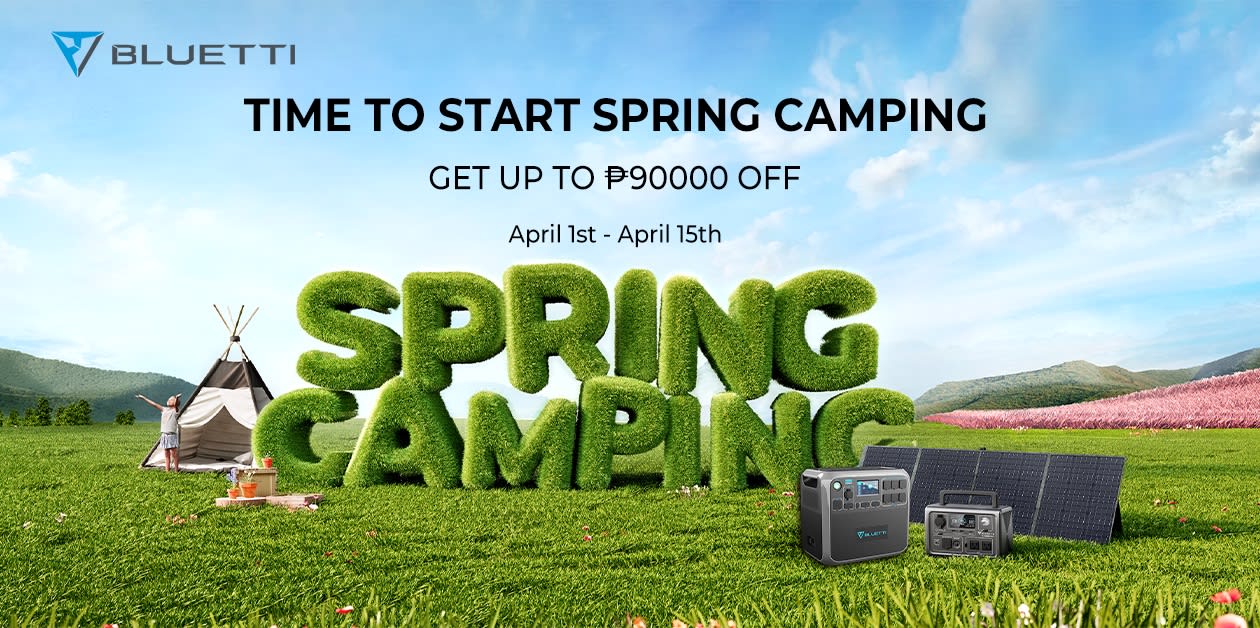 So, if you are thinking of getting a solar panel, you're in luck as BLUETTI is currently having its Spring Sale on its official Philippine website, Lazada and Shopee from 1st to 15th April 2023.
BLUETTI PV200S

: On sale for ₱23,559 (Originally ₱39,800)

BLUETTI PV350S

: On sale for ₱42,299 (Originally ₱76,980)

Valid from 1st - 15th April 2023
To sweeten the deal, you will get a free multimeter for every solar panel order and a complimentary set of outdoor cookware for every bundle order.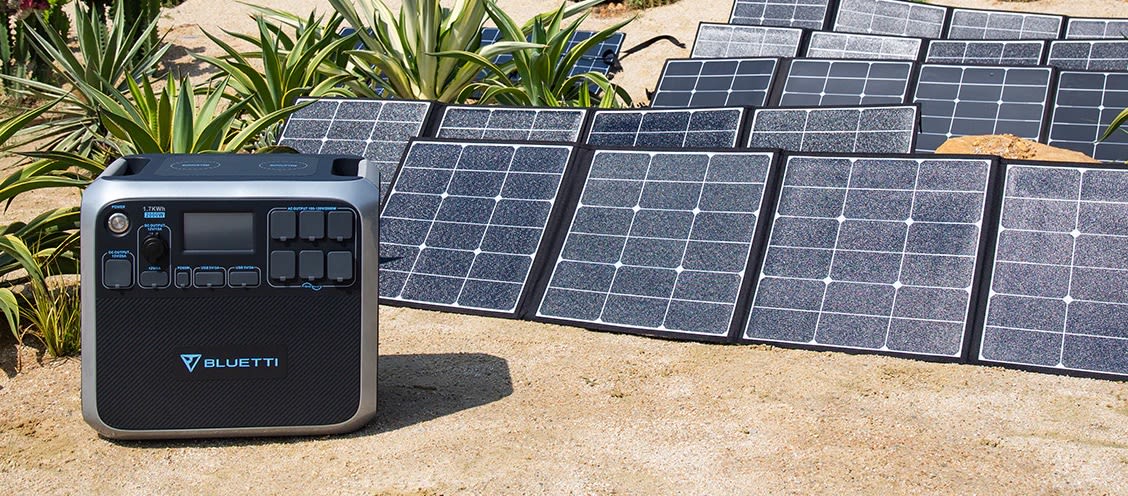 Check BLUETTI Philippines price below:
[This post was made in collaboration with BLUETTI Philippines.]