As technology advances, internet access is as important as breathing oxygen. A Wi-Fi router is the best way to get that access. The internet has become a necessity that even your router should be awesome. It should have better speed and more features than your mobile device. It's time for you to join the revolution.
A reliable router is a key to an excellent Wi-Fi connection. To help you find the finest one, we sorted out the best router in the Philippines and the best features that suit your needs. Also, we listed down some factors to consider when choosing a model for your home or office.
---
12 Best Wi-Fi Routers in the Philippines - Top Price & Brands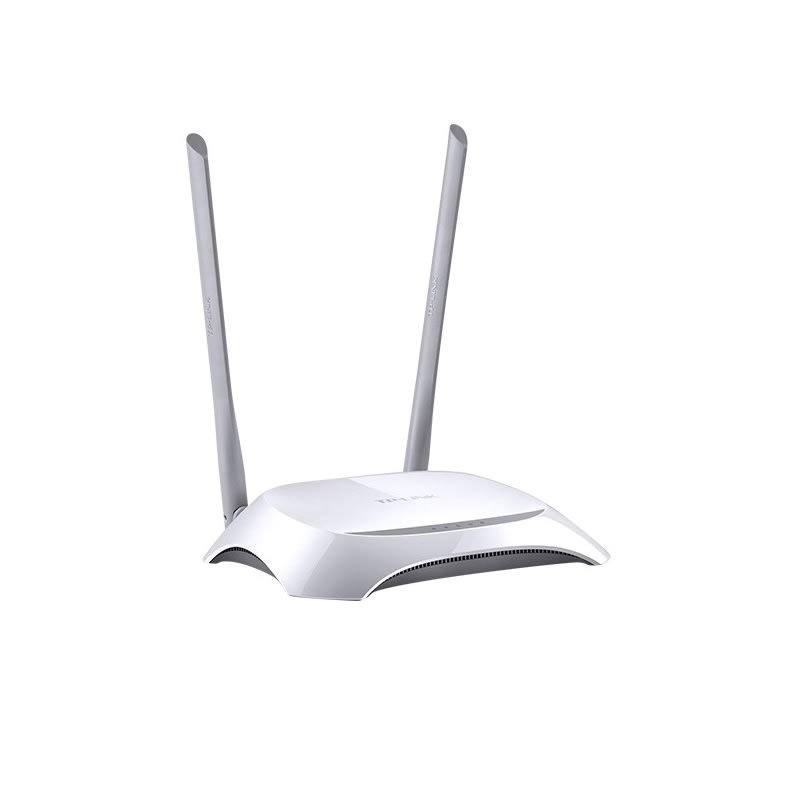 Check TP-LINK TL-WR840N WiFi Router price below:
add_circle
Very affordable
add_circle
Has various operating modes
add_circle
High-speed supported
remove_circle
Limited LAN ports
Features
WiFi 4, 300Mbps wireless transmission

Supports access point mode

Parental controls

IPTV supports IGMP Proxy/Snooping, Bridge, and Tag VLAN to optimize IPTV streaming

compatible with IPv6 (Internet Protocol version 6)
If you're looking for an affordable yet high-quality WiFi router, the TPLink TLWR840N is for you. This is the best router in the Philippines of choice for the majority of Internet Service Providers.
The router has four different operating modes, which is pretty awesome. It can be used in multiple modes, including router mode, access point mode, range extender mode, and WISP mode.
Performance
TPLink's TLWR840N  is a high-speed solution that complies with the IEEE 802.11b / g / n standard. Equipped with 802.11n technology, the TLWR840N offers a wireless performance of up to 300Mbps. It meets the most demanding home network needs, such as HD streaming, online games, and large file downloads.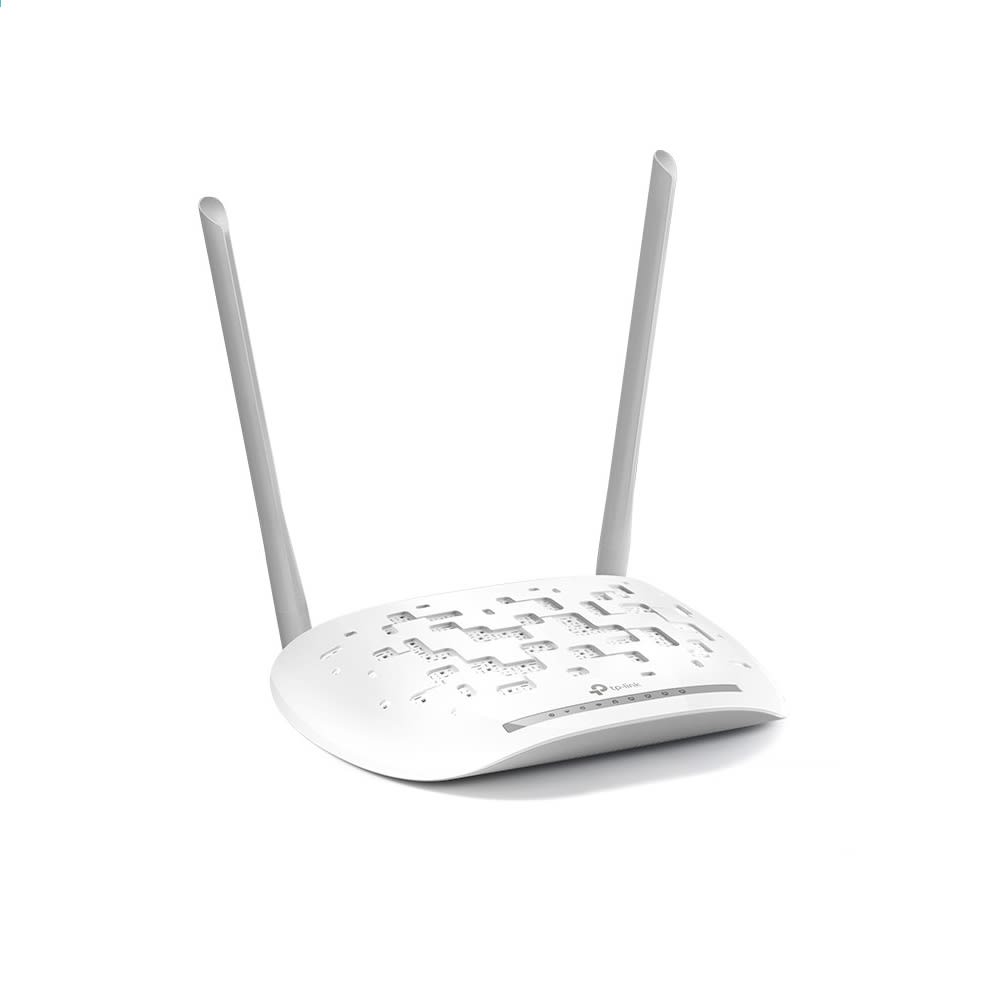 Check TP-Link TD-W8961N 300mbps Wireless N ADSL2+ Modem Router price below:
add_circle
Has 4 Megabit LAN ports
add_circle
ADSL2+ Supported
add_circle
Easier to configure
Features
300Mbps Wi-Fi N ADSL2 + modem router

2 Antennas, 4x fast Ethernet LAN ports, and 1x RJ11 port

300Mbps at 2.4 GHz, ADSL 24/3.3 Mbps speed

Annex A, IPTV
TP-Link's TD-W8961N Wireless N ADSL2+ Modem Router is a powerful device that offers the full rate of ADSL2+ standard and is incredibly reliable for home and small businesses. It is the best  WiFi modem in the Philippines that helps you make a secure wireless network and share a high-speed internet connection among multiple computers. This super router gives you access to shared files, music, photos, and printers. 
Performance
The TD-W8961N is one of the best modems in the Philippines that lets you stream HD movies and video chat with other people in beautiful, lag-free quality. It is a high-speed device that's perfect for entertainment or work. The 4 LAN ports are perfect for connecting multiple computers to the internet at once. Simply press the "WPS" button for an easy Wi-Fi connection set-up.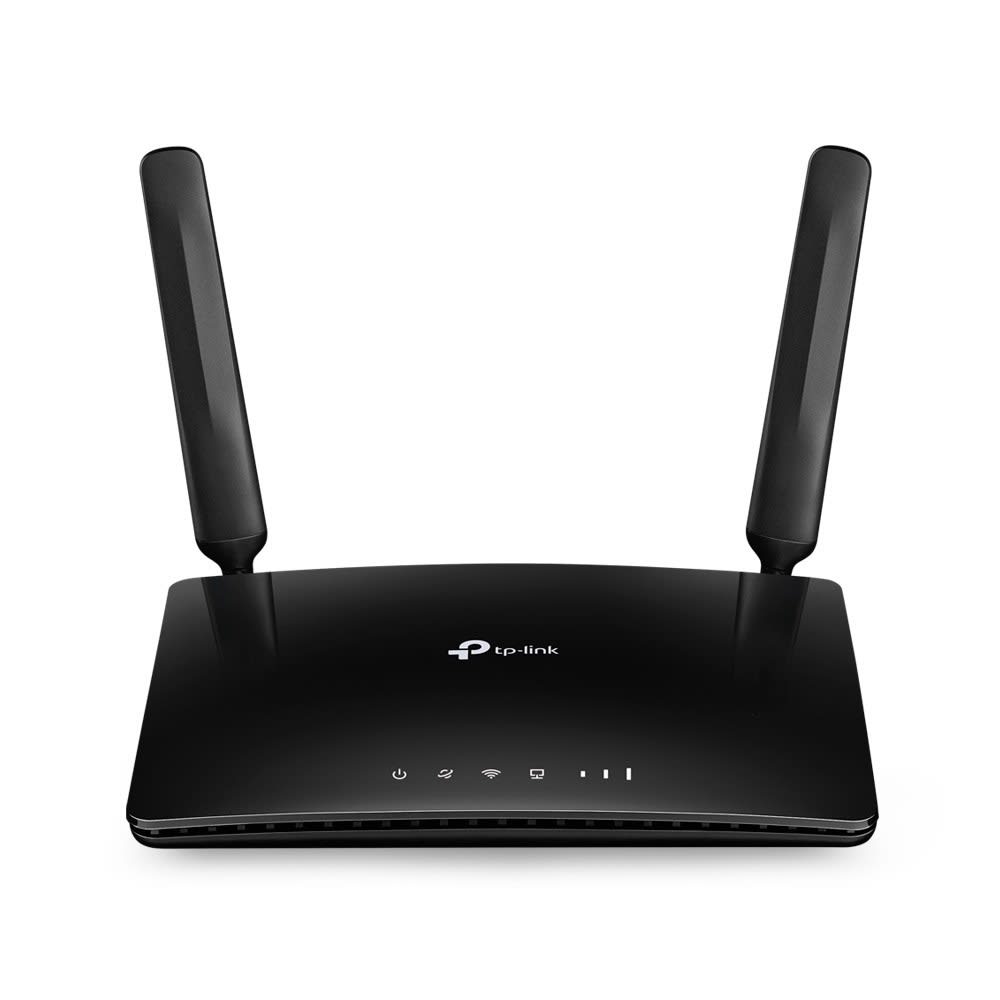 Check TP-Link TL-MR150 300Mbps Wireless N 4G LTE Wi-Fi Router price below:
add_circle
Sim card supported
remove_circle
Slightly pricey
Features
300Mbps Wireless N 4G LTE router

2 Antennas, 3x fast Ethernet LAN ports, and 1x fast Ethernet WAN/LAN port

LTE-FDD/LTE-TDD/DC-HSPA+/HSPA+/HSPA/UMTSSpeed: 300 Mbps at 2.4 GHz, 4G Cat4 150/50 Mbps

Build-in 150Mbps 4G LTE modem

Tether App, Cloud Support, Parental Controls, and QoS
The TL-MR6400 is a great device that offers a convenient way to stay connected while traveling. Whether you're at home or working in a remote area, the TL-MR6400 boosts productivity and allows you to be connected no matter where you are. This router is an excellent choice for travelers who need to stay connected.
Performance
With 4G LTE, you can share your network with multiple Wi-Fi devices and have download speeds of up to 150Mbps. It's so easy to get online with this device. No hassle, just insert the SIM card and turn it on.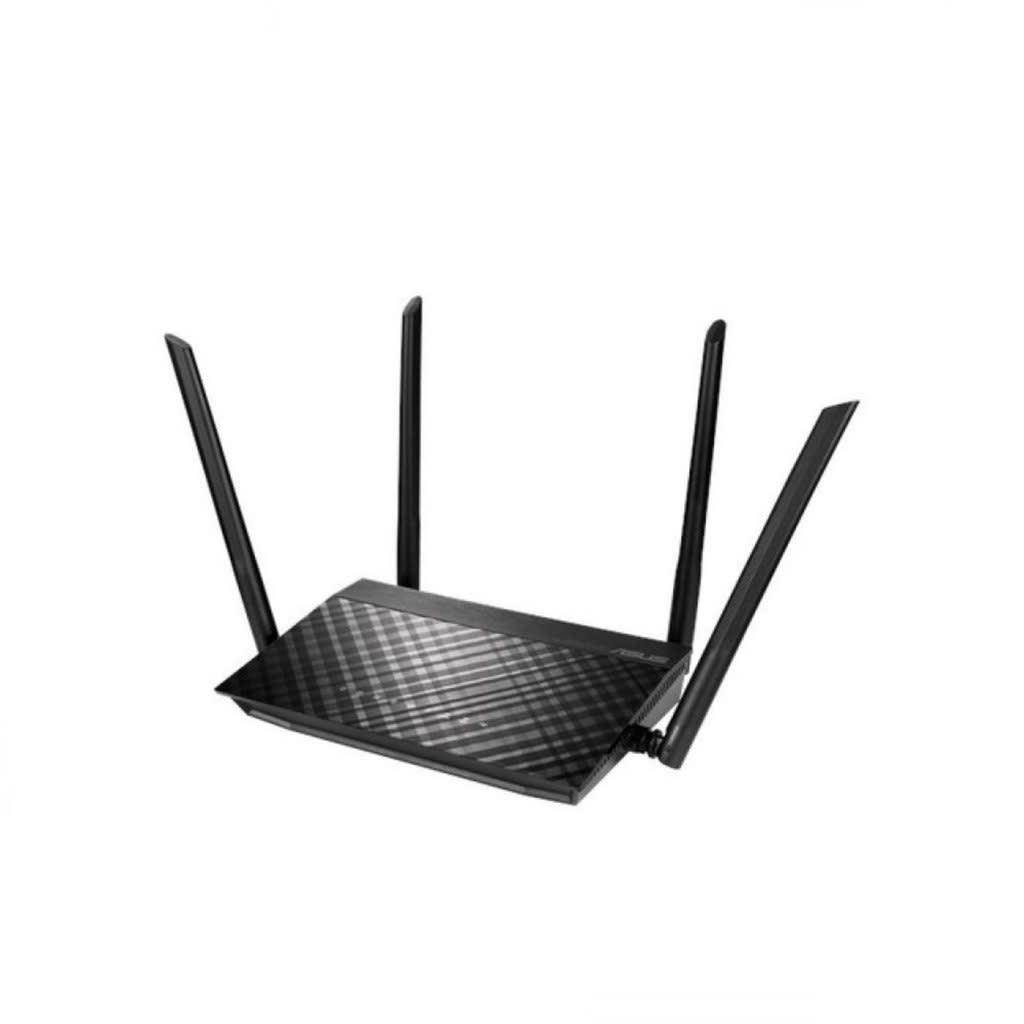 Check Asus RT-AC59U AC1500 Dual Band Gigabit WiFi Router price below:
add_circle
Faster speed and wider coverage
add_circle
Counters high ping and packet loss issues
add_circle
Can stream 4K without hassle
add_circle
Dual-band and parental controls
add_circle
Smartphone App control
Features
600 Mbps (2.4GHz) and 867 Mbps (5GHz) 4 x Gigabit LAN port Speeds 

1 x USB 2.0 port ASUS AiDisk 

ASUSWRT dashboard UI 

4 external antennas 
If you are a regular gamer, then you know the frustration of having a terrible router. However, if you're thinking about upgrading, why not go with the best router brand built for gamers. The ASUS QoS (Quality of Service) ensures that your online gaming and HD streaming get all the bandwidth they need, so you won't have any more lagging issues
Performance
The ASUS RT-AC59U is the ultimate home media hub. With the latest 802.11ac Wi-Fi technology, it can connect to a variety of devices such as TVs, game consoles, cable boxes, media players, and NAS storage devices. With four Gigabit LAN ports, you can now stream all your videos and music simultaneously.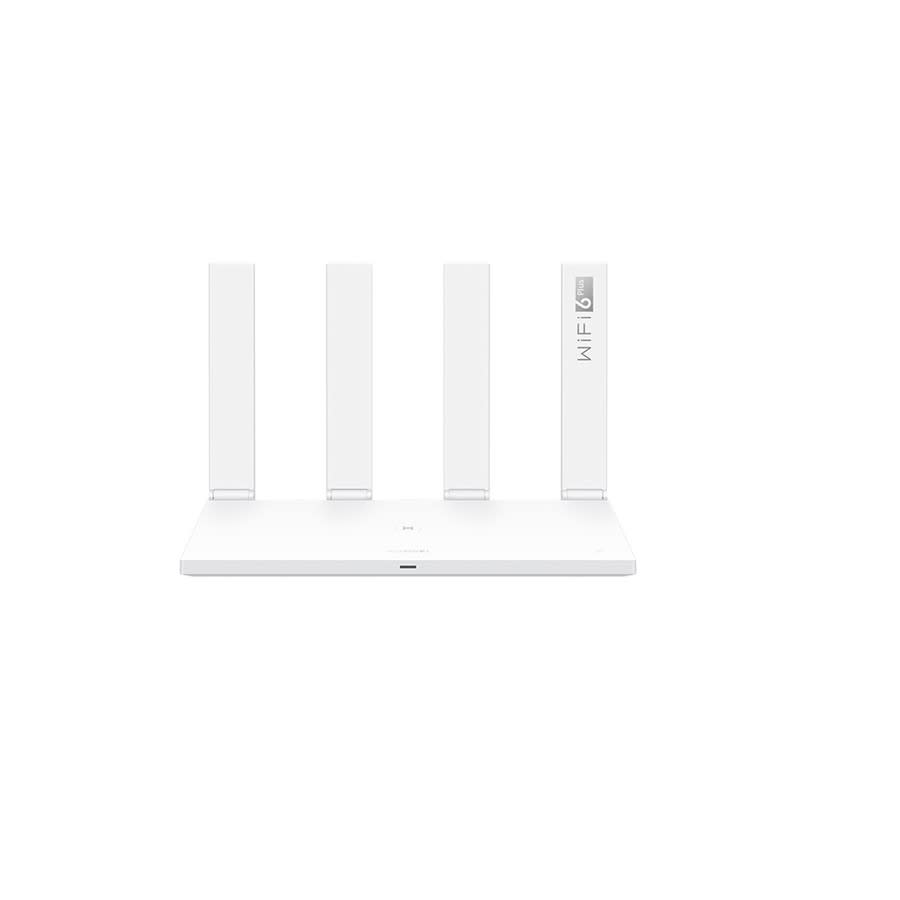 Check Huawei WIFI AX3 Router Quad Core Wi-Fi 6 price below:
add_circle
Ultra-fast speed frequencies
add_circle
Larger bandwidth
add_circle
Huawei Share supported
add_circle
Network protected
remove_circle
Slightly pricey
Features
Gigahome Quad-core 1.4 GHz CPU

2976 Mbps (2.4 GHz: 574 Mbps; 5 GHz: 2402 Mbps)

1 (10/100/1000 Mbps) WAN Ethernet port, 3 (10/100/1000 Mbps) LAN Ethernet ports

Huawei Share (Tap to Connect), Huawei HiLink & 802.11v protocol, IPv4/IPv6, PPPoE/DHCP/static IP address/Bridge WAN connection methods

Wi-Fi timer, Guest Wi-Fi, Device speed limiting, MAC address filter

Parental control, VPN pass-through, DMZ / virtual server
The Huawei Wifi AX3 is considered the best router in the Philippines. It offers excellent price, features, and ease of setup. If you're looking for a replacement for your ISP-provided router, then look no further. The Huawei Wifi AX3 does exactly what it's supposed to do at a better price. 
Performance
This wifi router is Wi-Fi6, which means it can connect to several devices at the same time. The wi-fi signal can reach your phone with good reception even when connecting from upstairs or somewhere far from the router. The wireless signal can penetrate walls and floors easily. With a larger bandwidth and more devices to connect to, the Huawei AX3 Wifi router is an excellent choice for those who demand higher speeds with minimal connection loss.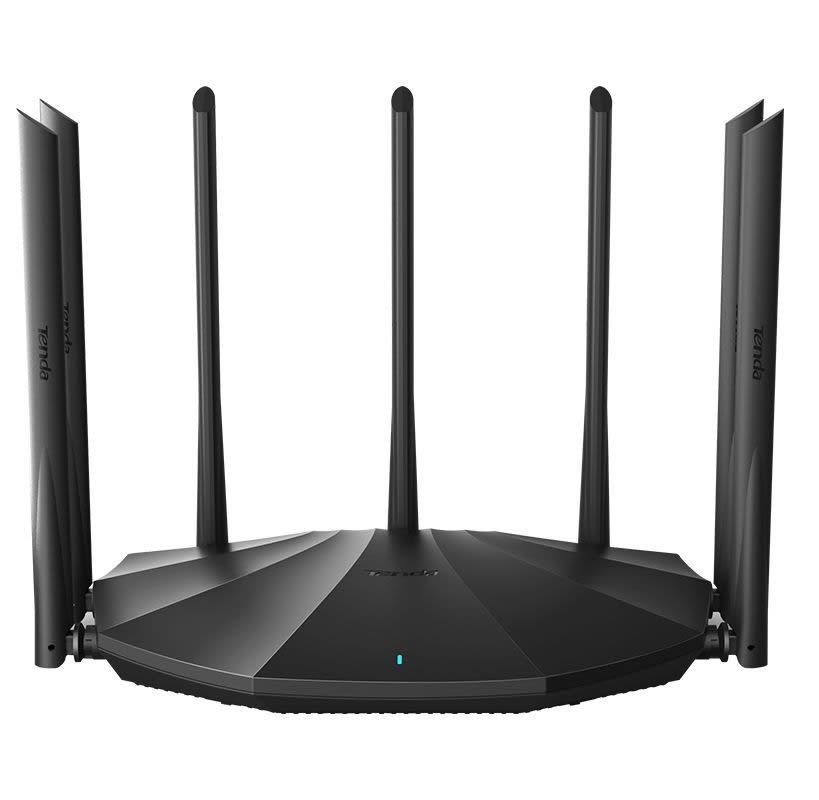 Check Tenda AC23 Wi-Fi router price below:
add_circle
4X4 MU-MIMO + 5 GHz band
add_circle
Dual-Band supported
add_circle
Built-in signal amplifier
add_circle
Fiber internet ready
remove_circle
Setup is too simple
Features
Wi-Fi 5/300Mbps (2.4MHz)/1733 Mbps (5Ghz)

1 GHz Dual-core CPU

 WAN, 3xLan ports

64MB RAM/ 8MB flash

7 external antennas
For a medium-sized home, the Tenda AC23 is the best WiFi router in the Philippines that certainly gives a high-rated performance at its price point. This dual-band router has a maximum throughput of 2033Mbps on both 2.4GHz and 5GHz frequencies.
Performance
The M4 has a 4x4 MU-MIMO Multiple User - Multiple Input, Multiple Output) feature on 5GHz. This allows up to four devices to connect simultaneously. You can enjoy your TV shows and play games at the same time. The app gives you complete control over the router, and Beamforming+ ensures a stronger signal to your device.
To regulate users, especially children, parental controls are available for each connected device. Parental controls, available on all connected devices, block harmful websites.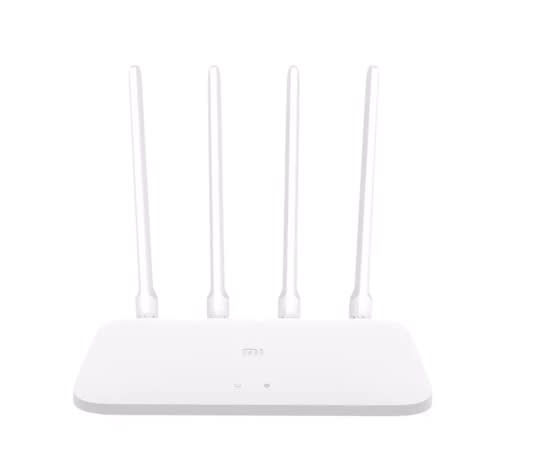 Check Xiaomi Router 4A Mi WiFi Router price below:
add_circle
Smartphone App Control ready
add_circle
High-Speed Dual Band AC1200 Router
remove_circle
Limited coverage
Features
300Mbps speed

MT7628DA Processor

Dual band (2.4GHz and 5GHz)

4 external omnidirectional antennas
Xiaomi is popular for affordable tech, and their Wi-Fi routers are just as high-quality as their other products. As the best router brand, Mi router 4A features such as dual 2.4GHz and 5GHz, a 50-meter circular range, a 1.1gbps transmission rate, and a connection for up to 128 devices. So, if you want the best wireless router for your home, look no further than Mi router 4A. 
Performance
Your household is sure to love a wireless router with faster and more reliable speeds. This router is perfect for streaming videos and playing online video games. It offers a dual-band speed of 1167 Mbps at 2.4GHz and 5GHz, with better transmission and higher speeds. The 2.4GHz band offers greater coverage and better penetration through walls, while the 5GHz band has less interference for smoother HD video streams and multiplayer gaming.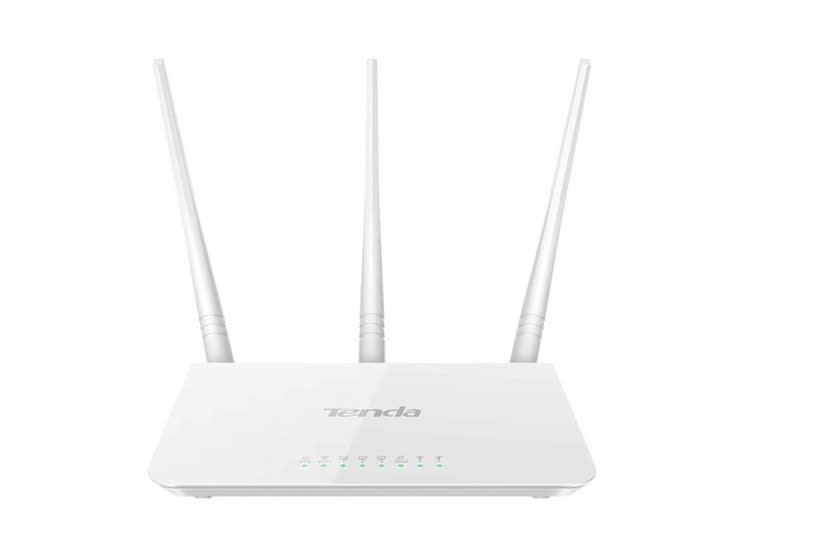 Check Tenda F3 Router 300Mbps Wireless Router price below:
add_circle
Very affordable
add_circle
Bandwidth control
add_circle
Simple, easy-to-use
remove_circle
Not enough features
Features
300Mbps (2.4GHz)

3* 5dBi external antennas

Supports WPA, WPA2, WPA-PSK/WPA2-PSK 

Interface1*10/100M auto-negotiation WAN port, 3*10/100M auto-negotiation LAN ports

Band-width control
The Tenda F3 router is the best router in the Philippines and is ideal for small and medium-sized homes. It is affordable and specially designed to meet the needs of your smart home networking life. This router keeps your devices connected to WiFi with a reliable connection and expanded coverage in each corner of your house. It features bandwidth-control capabilities that allow you to distribute bandwidth to different tasks, ensuring everyone's surfing needs are met with ease. When multiple devices are connected, streaming WiFi is available for even connection speed. 
Performance
Equipped with a superior high-end chip, Tenda F3 provides reliable and fast wireless performance for bandwidth-intensive tasks such as video streaming and HD video streaming. The easy setup interface makes you enjoy a fluid WiFi experience effortlessly. No matter if you are a tech-savvy enthusiast or a first-time user, F3 is super easy and intuitive to set up without time-consuming operations.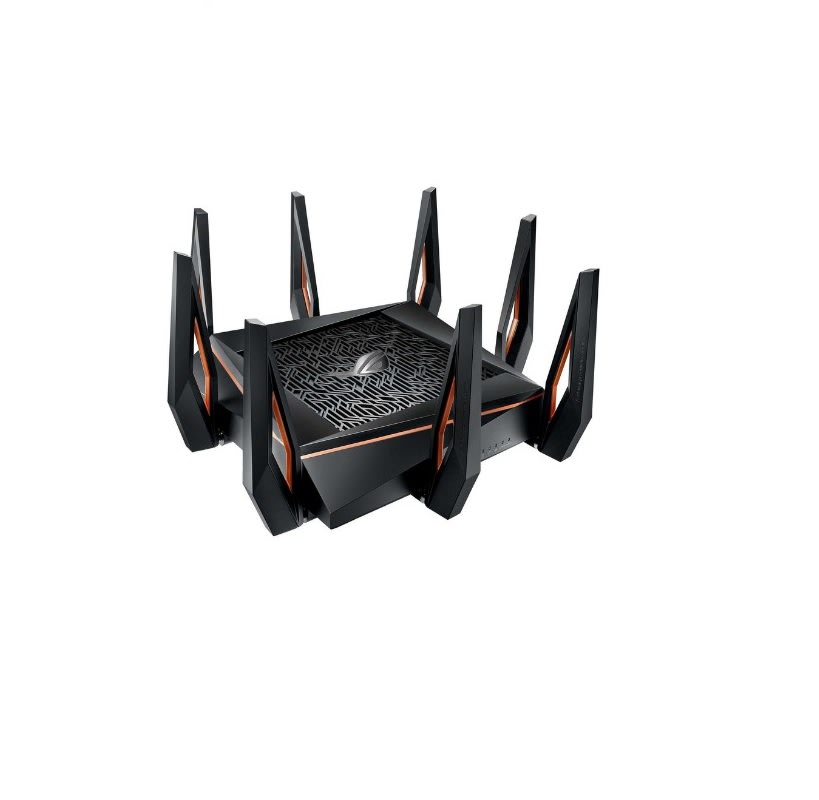 Check Asus ROG Rapture GT-AX11000 WiFi Router price below:
add_circle
Tri-band supported
add_circle
11000Mbps WiFi speed
add_circle
Next-Gen WiFi Standard
add_circle
10 Gigabit WiFi router
add_circle
PS5 Compatible and free network security
remove_circle
Very expensive
Features
AX11000 Tri-band WiFi 6 Gaming Router 

World's first 10 Gigabit WiFi router 

with a quad-core CPU

 PS5 compatible

 2.5G port, DFS band 

 Adaptive QoS

 AiMesh for mesh wifi system and free network security
Although the ASUS ROG Rapture GT-AX11000 is one of the most expensive routers on the market, its performance and features are excellent. If you're receiving a higher-tier PLDT Fibr plan, it's a good pick because it has WiFi 6 (802.11AX) capabilities, a 2.5Gbps wired port, and gaming-focused features.
Like any best router in the Philippines, there are many LED status lights on the front. Two USB 3.0 ports for additional network storage, four gigabit Ethernet LAN ports, a 2.5Gbps LAN port for high-speed fiber connections (if available in the future), and an Internet connector that connects to your modem make up the ports on the back.
Performance
How does the ROG Rapture GT-AX1100 perform now that it covers WiFi 6? Those enormous antennae can blast their signal into most of the home, which previously required the deployment of WiFi mesh systems to achieve full WiFi coverage.
The ROG Rapture GT-AX1100 also worked flawlessly with the Oculus Quest 2 for wireless VR, and it's worth considering if you have similar devices that require large amounts of bandwidth to be transferred wirelessly on your local network.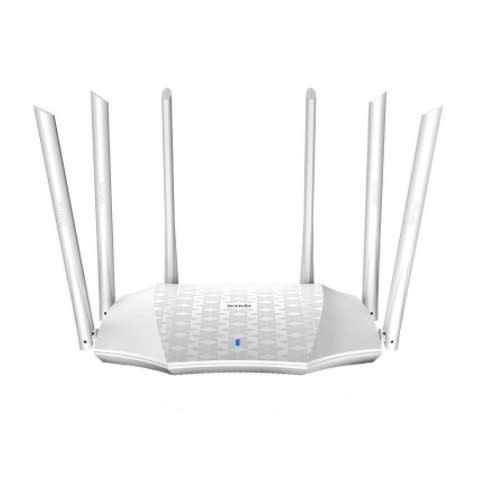 Check Tenda AC21 WiFi Router price below:
add_circle
Fiber internet ready
add_circle
Dual-Band supported
add_circle
4X4 MU-MIMO + 5 GHz band
remove_circle
Only for small space homes
Features
WiFi 5, 300Mbps, 2.4, and 5 GHz frequency bands

6* external antennas

1 × RJ45 (10/100/1000 WAN), 3 × RJ45 (10/100/1000 LAN) ports

Supports IPv4, IPv6 protocols
Given the fact that the number of Internet users in our homes continues to grow and download more and more traffic, the requirements for each external channel and device providing access to the network are increasing. Tenda gives a huge variety of cheap and fairly purposeful networking gadgets for domestic use. The Tenda AC21 version belongs to the AC2100 best modem router Philippines which gives an internet speed of 2033 Mbps. 
Performance
Equipped with full gigabit ports, it supports up to 1000Mbps  access.  28nm 1GHz CPU  with  500MHz coprocessor, the dual-core design provides faster processing speed and optimized performance. With a 6*6dBi external antenna, AC21 has excellent performance and wall penetrating ability.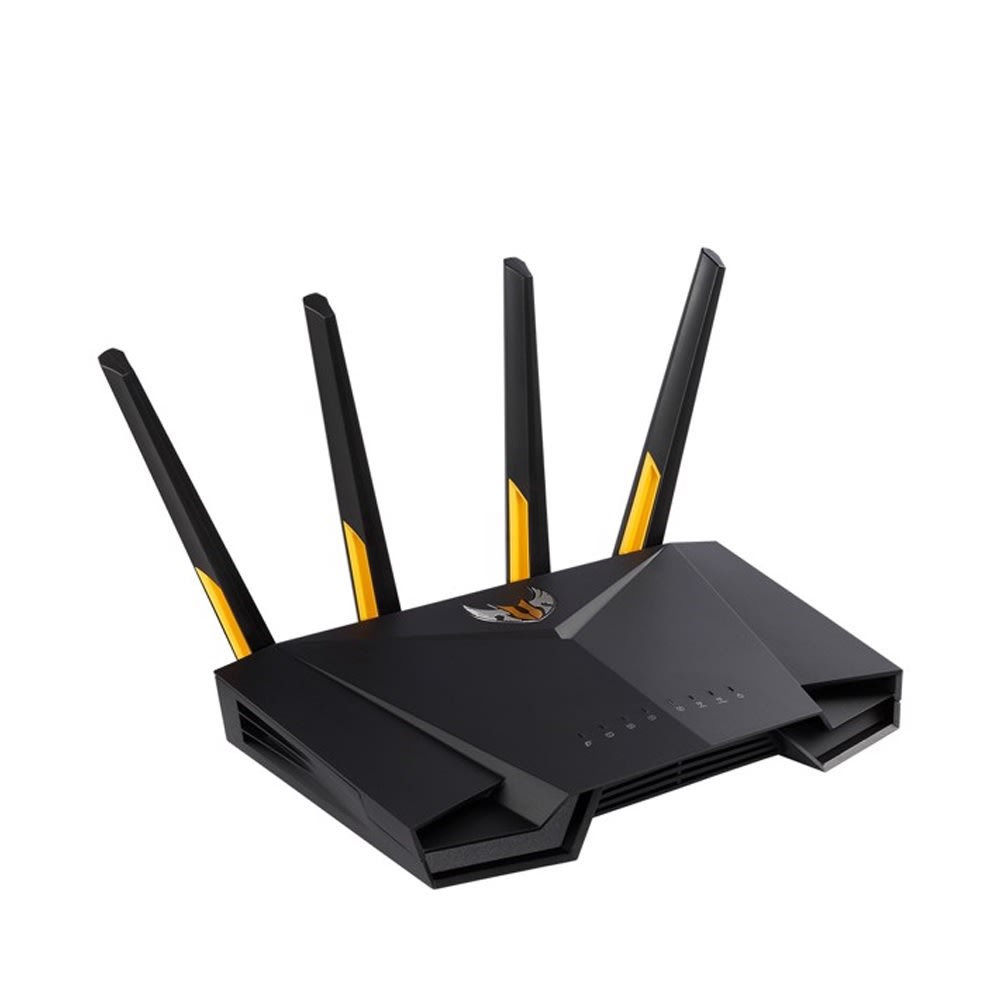 Check Asus Router AX3000 TUF Black Wifi 6 price below:
add_circle
Next-Gen WiFi 6
add_circle
Port-forwarding
remove_circle
Difficult to operate
Features
Wireless AX up to 574Mbps (40Mhz 2×2)

Wireless AX up to 2402Mbps (160Mhz 2×2)

OFDMA, MU-MIMO, Beamforming, AiMesh

Broadcom BCM6750 1.5Ghz Triple-Core CPU

512MB RAM

x Gigabit WAN port + 4x Gigabit LAN port, 1x USB 3.1 port
So what is a  wireless router for gaming? In my opinion, it should provide a truly reliable connection without any temporary interruptions. This can be achieved by combining good hardware and software tuning to improve connectivity. ASUS TUFAX3000 provides decent performance in combination with multiple features designed for gamers. It supports the latest Wi-Fi standard 802.11AX (WiFi 6) and provides a bandwidth of 160 MHz for improved functionality and efficiency. 
Performance
All game-related features can be found in the Game Boost tab. The Transfer Accelerator feature can only be accessed from the web interface. This is useful for selecting a gaming PC or gaming laptop to prioritize connections during gaming sessions.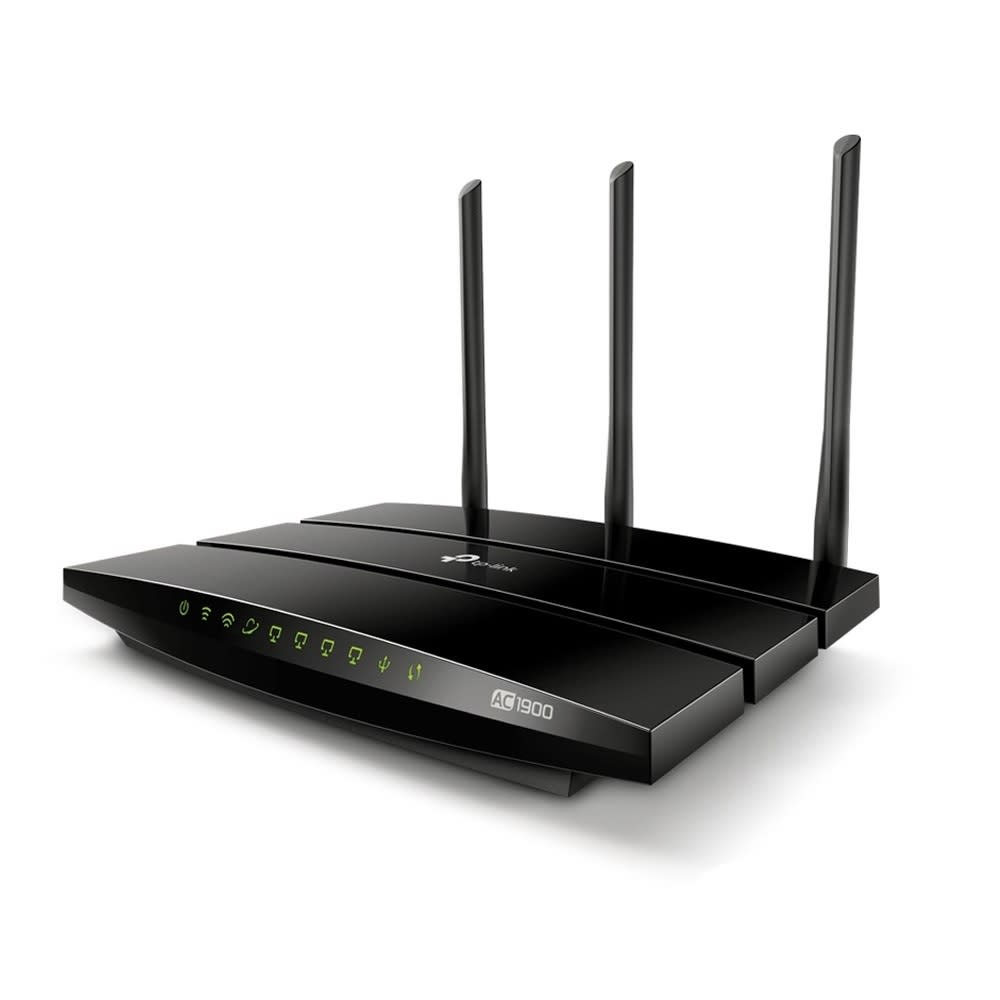 Check TP-Link Archer A9 AC 1900 WiFi Router price below:
add_circle
Beamforming technology
add_circle
Ultra-fast 802.11ac Wave2 Dual-Band WiFi
remove_circle
Only one USB 2.0 port
Features
Wi-Fi 5,

5 GHz: 1300 Mbps (802.11ac), 2.4 GHz: 600 Mbps (802.11n)

4× Fixed High-Performance Antennas (External and Internal)

Multiple antennas form a signal-boosting array to cover more directions and large areas

Dual-Band - Allocate devices to different bands for optimal performance

3×3 MU-MIMO - Simultaneously communicates with multiple MU-MIMO clients

1 × Gigabit WAN Port, 4 × Gigabit LAN Ports
The Archer A9 is an updated version of the popular Archer A7 from TPLink. On the outside, they look the same, but inside, you can find significantly improved hardware components. Overall speed only increased slightly from 1750 Mbps to 1900 Mbps. The biggest improvements on the device are the addition of MU-MIMO, Beamforming, Smart Connect, and a new improved chipset combined to increase the speed and range of the Big Brother A7.
Performance
Known as the best router brand, the TP-Link Archer A9 AC 1900 has 5GHz Wi-Fi radio. It is powered by the Qualcomm QCA998, a Wave2 802.11ac radio renowned for its Wi-Fi speed and reliability. As if all these improvements weren't enough, TPLink added Smart Connect. SmartConnect keeps a slow device within range so it doesn't slow down a faster device.
---
How to Choose a Router?
Choosing a new router with thousands of manufacturers and models to choose from can be a daunting task. To help narrow your search, we share tips on what to check before buying a router. Starting with compatibility and making sure your router maintains internet speed, these are the characteristics we consider when recommending a router and some additional features that can improve your internet experience. 
So, let's take a look at some new devices that can help you pick the best router in the Philippines. 
Think about how much you want to spend on your router.
A router price in the Philippines ranges from ₱1000 to the most expensive one costs ₱23,000. Be sure you are using the features you need to get the most out of your Internet service.
Make sure your new router is compatible with your ISP.
Almost all routers should be compatible with all Internet Service Providers (ISPs), but it's a good idea to check anyway. Especially if you are considering a modem-router combination. 
Make sure your router supports the internet speed you are paying for

. 
You will want a router that offers higher speeds than what is advertised with your internet plan. This gives you the best chance of getting the fastest Wi-Fi speeds available, even when multiple devices and people are connecting at the same time. And it ensures that the speed you pay for won't go to waste.
Research a new wireless protocol.
You'll see numbers plus a letter or combination of letters (11ax, 11ac, 11n)  when you look at the router. It is called a wireless protocol or WiFi standard and it tells you the quality of the throughput and the range of the router. 
Don't forget the optional features 
Router brands are constantly releasing new technologies and some of the recent upgrades can have a positive impact on your online experience. 
---
What to Do With an Old Router: 8 Useful Ways
 Use it to play games over LAN  

 Use it for additional Ethernet ports 

 Use your old router as an access point 

 Guest Wi-Fi Access 

 Turn it into a wireless repeater 

 Turn it into a NAS (Network Attached Storage) 

 Use it as a dedicated VPN (Virtual Private Network)

 Turn it into a basic webserver
---
What is the Price Range of the Best WiFi Router here in the Philippines?
The price of the best wifi router in the Philippines ranges from ₱ 500 to ₱2,000, depending on the brand and the model itself. The wifi router price is in a very affordable range that you have to try and see for yourself.
---
What are the Best Brands of WiFi Router here in the Philippines?
With so many varieties of wifi router brands on the market, you can surely take your time and choose the best one. When it comes to getting the worth for your money you must consider the best features at the best price. The following wifi router brands highlight the highest quality of the best wifi router in the Philippines.
TP-Link - It has a faster speed for both short and long-distance, and wider coverage. TP-Link also comes with additional features like smart parental controls and network security.
Asus - Asus produce routers loaded with advanced software. Asus is best known as an affordable router brand in the market.
Netgear - Netgear has long been known for high-speed internet, and some of the top Netgear routers are included in the list of the best Wi-Fi routers.
Linksys - Even if other hardware manufacturers have outperformed Linksys in recent years, the company remains a respectable router producer. The Linksys wifi router has a good reputation and offers good dual-band Wi-Fi performance.
Tenda -  The Tenda router is the best router for a low price. The router has three WiFi signals. It's a long-range project with fast wifi performance. Other features include parent control, dual-band, and wireless access.
---
Where to Buy the WiFi Router here in the Philippines?
Shopee and Lazada, two of the most popular online stores in the Philippines, are great places to look for the best wifi router. They provide a wide range of prices for price-conscious buyers, as well as trustworthy customer reviews, authentic vendors, and products.
---
Conclusion
Now that many people are forced to work from home, self-isolate, or quarantine due to the coronavirus pandemic, a shoddy router will become even more apparent. 
There is no doubt that technology has revolutionized our society and our daily lives. The Wi-Fi router made the equipment and tools to put everything at your fingertips. Make sure these tools can access the Internet in your home.
---
Related Articles