Air purifiers may not be needed in the past, but with our nation changing and the air becoming unclean, the need to have an air purifier on board has become a necessity. That being said, this article aims to provide you with the best air purifiers in the Philippines.
We will show you the features of each air purifier and provide you with the strengths of each product. Before making a purchase, check out the brands that we have compiled below.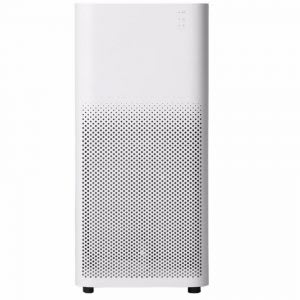 This air purifier from Xiaomi is a significant game changer. It is best for homes, apartments, and houses because of its unique built and design. On top of that, the product is sleek and has a svelte look. Since it is hushed, it is suitable for home use. Moreover, you can use the device to connect your smartphone. One flaw with this product is its price, but if you have some money to spare, consider this product.
---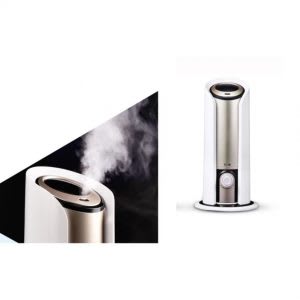 Besides providing a clean and purified air, the Ultra Quiet Air Purifier 5L product is so silent when used which is why it is the best air purifier to be used in a large room, small room and even in your bedroom. As you go to sleep, you will not be bombarded with its noise as it runs, but instead, you can rest with ease and comfort.
---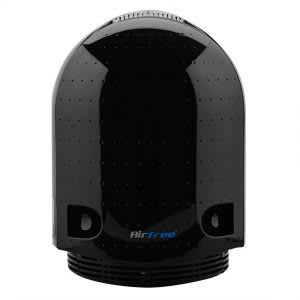 The Airfree Filterless Air Purifier features an impressive technology that destroys mold, dust mites, bacteria, viruses, pollens, or any other organic allergens. For mold contaminated areas, this product is the best deal. It also helps those that are asthmatic or has allergic rhinitis because it removes the harmful radicals within your homes, providing you a cleaner and safer air to breathe.
---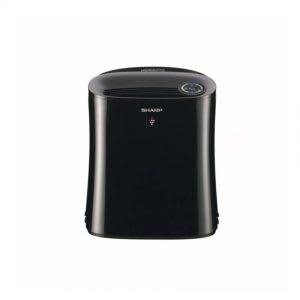 This air purifier will not only beautify your home and clean your air, but it will also render a positive vibe for you. It can remove the bad smell in your bathrooms. It can even remove the unwanted stench from your bathroom with ease. It has a comprehensive coverage and can evenly spread the excellent aroma.
---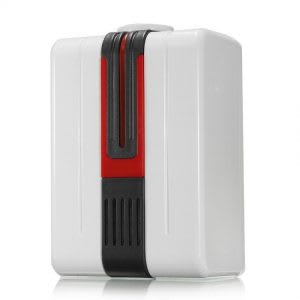 This air purifier is designed to remove radicals from cigarettes or e-cigarettes as well. It even cleans the air from smoke coming from the fireplace. For those that wants to breathe the fresh air while staying at home, this purifier can do the job. On top of that, it is durable and reasonably priced as well.
---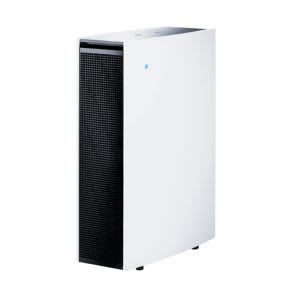 Eczema is a chronic skin condition and when you or your family members are struggling with this skin disorder, there is a need to filter your air. The Blueair Pro has a high filtration system that is able to clean and purify the air. One great thing about this product is its HEPASilent feature. This feature removes virtually all airborne pollutants and the technology works well with electrostatic and mechanical filtration as well. The combined technology of advanced filter media and an encapsulated particle-charging chamber assures you of a clean and purified air. On top of that, you will not notice this product because of when it works, it is so silent that no sound is heard from it. One setback with this product is its hefty price.
---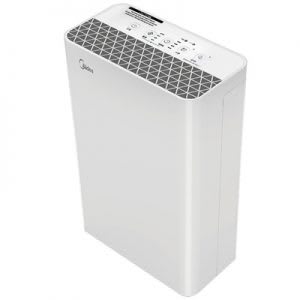 If you are an animal lover, your homes might be filled with cat's hair or dog's hair. Removing these radicals is impossible if you don't have an air purifier or humidifier installed in your homes. One great thing about this product is its capability to clean the air by removing the pollutants that came from your domesticated pets. It refreshes the air we breathe and humidifies it especially during the hot and humid days. It has an aromatherapy feature that reduces strain and eases stress.
---
The design of this air purifier is compact making it suitable to be used in classrooms or placed on a desk. Placing it on the desk helps in driving foul odor away because it facilitates air flow making you work with comfort and ease. It does not only remove bad smells in the classroom, but it also rids the room with air pollutants and other harmful fumes.
---
Disclaimer: The pricing shown is just a good indication of how much these products are worth. The prices could change based on the e-commerce promotions that are going on. If some of the products are not available, do email us at [email protected] Thank you!