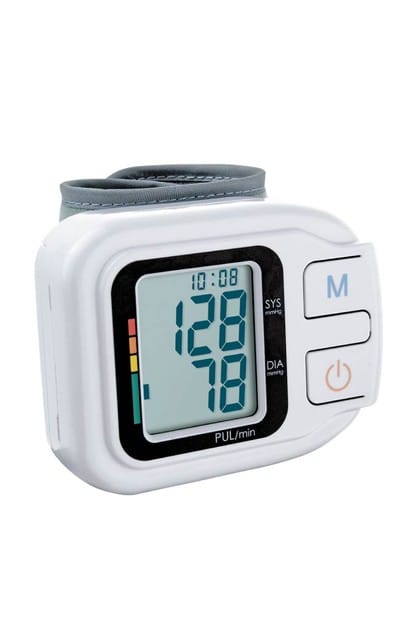 ObboMed
ObboMed Wrist Digital Blood Pressure Monitor
Where to buy

TheMarket NZ
ObboMed
ObboMed Wrist Digital Blood Pressure Monitor
Pros & Cons
add_circle
Easy wrist-mounted monitoring.
add_circle
Easy-to-read LCD.
add_circle
Blood pressure memory.
remove_circle
Upper arm and wrist measurements may vary slightly.
Summary
Specifications Power Source: Battery Measurement Method: Oscillometric Display: Digital Accuracy: Precise Memory Storage: Yes Regarding the accuracy and portability of digital blood pressure monitors, the ObboMed Wrist Digital Blood Pressure Monitor is unparalleled. It is an outstanding and best option for those who prefer to monitor their blood pressure at the wrist. Frequently, these devices include a memory function that stores data so that users can monitor the changes in their blood pressure over time.  Features This wrist blood pressure monitor is compact and straightforward to transport. Most models feature an LCD screen that displays vital statistics such as systolic and diastolic readings, pulse rate, and irregular heartbeat detection. Performance Functionally, the ObboMed Digital Wrist Blood Pressure Monitor provides accurate readings. It utilizes cutting-edge oscillometric technology to deliver actual results. The monitor is frequently validated and tested against industry standards to ensure accuracy and dependability.
Articles