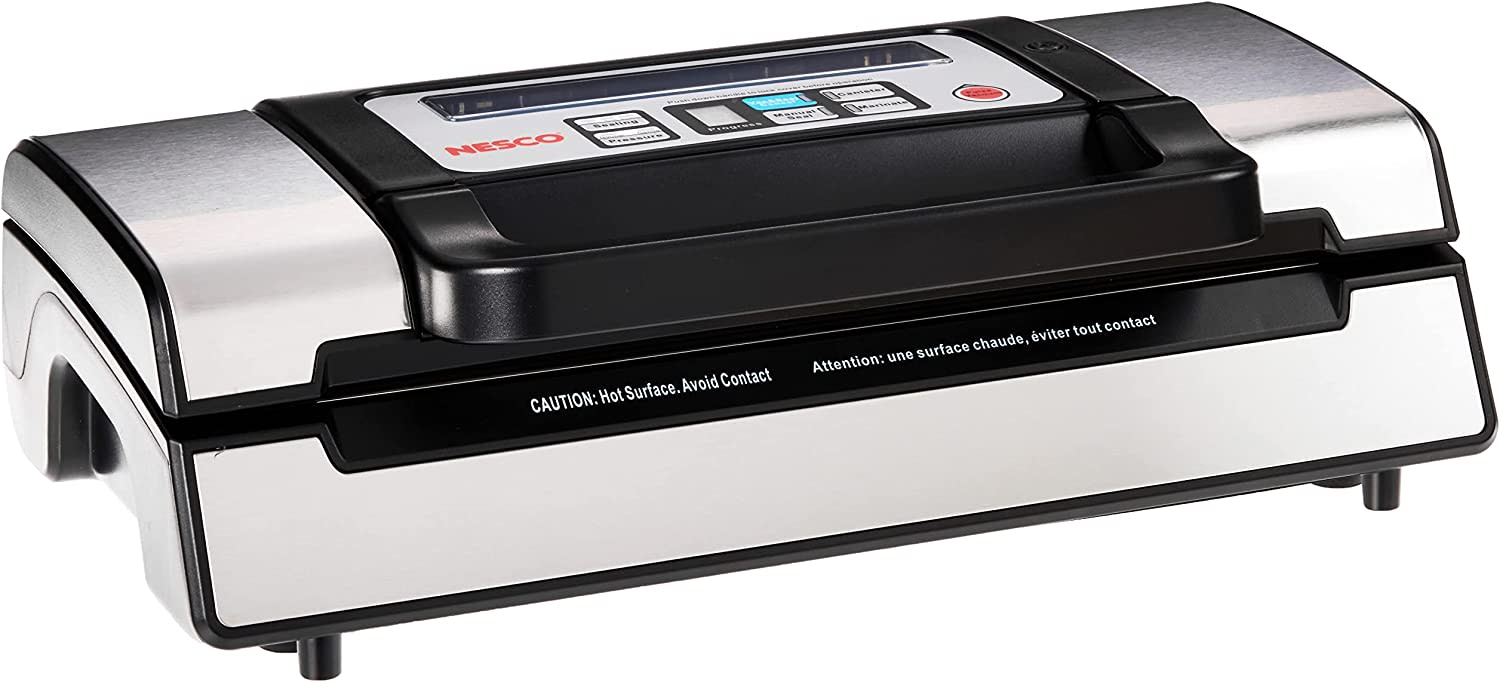 Nesco
Nesco Deluxe Food VS-12 Vacuum Sealer
Nesco
Nesco Deluxe Food VS-12 Vacuum Sealer
Pros & Cons
add_circle
Powerful motor delivers maximum suction for extended freshness.
add_circle
Durable construction ensures long-lasting performance.
add_circle
It is easy to use and maintain.
Summary
Specifications Wattage: 130W Sealing Width: Not specified Vacuum Strength: Not specified Bag Cutter: Not specified Moist Mode: Not specified Seal Time: Not specified Overview The Nesco Deluxe Food VS-12 Vacuum Sealer is a heavy-duty vacuum sealer that keeps food fresh and free of air and moisture. It has a slew of remarkable features that make it a popular choice among home chefs and foodies. It is one of the best vacuum sealer in New Zealand and is an excellent purchase for anyone wishing to store food for extended periods. Features It has a powerful piston pump that delivers up to 24 inches of vacuum pressure, ensuring that your food stays fresher for longer. The sealer also has an easy-to-use digital control panel that allows you to tailor settings for different types of food. It comes with various accessories, including a bag cutter and a roll storage box, making it simple to use and store. Performance The Nesco Deluxe Food VS-12 Vacuum Sealer operates admirably, with high suction that keeps your food fresher for longer. Its sturdy build and straightforward controls make it simple to use and maintain, and its assortment of attachments ensures you have everything you need to get started.
Articles