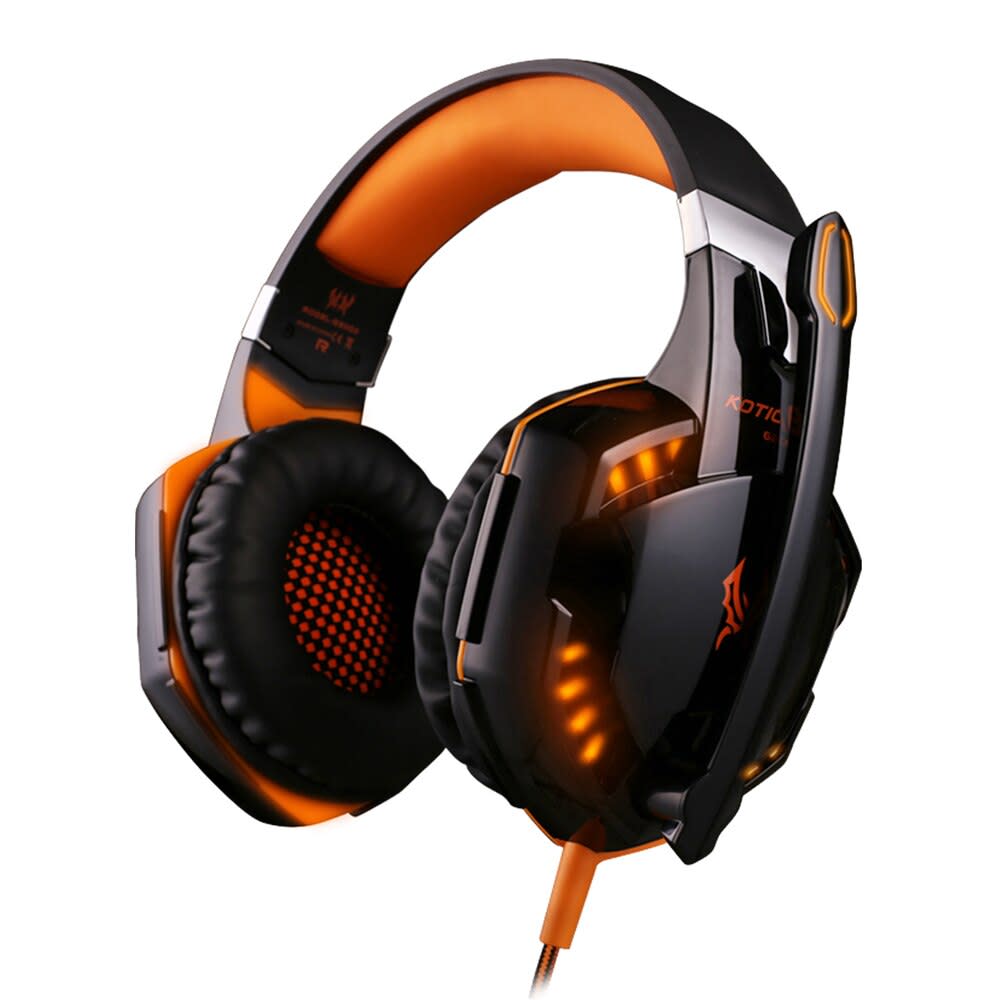 KOTION EACH
KOTION EACH G2000
Where to buy

TheMarket NZ
KOTION EACH
KOTION EACH G2000
Pros & Cons
add_circle
Affordable price point for budget-conscious gamers.
add_circle
Sleek design with LED lights for added aesthetic appeal.
add_circle
50mm drivers for clear and immersive sound.
remove_circle
Audio performance may not be on par with higher-end gaming headsets. a
Summary
Specifications: Sound Quality: 50mm drivers deliver immersive stereo sound with deep bass for an enhanced gaming experience.  Microphone Quality: Omnidirectional microphone with noise-cancellation for clear communication with teammates.  Compatibility: Compatible with various gaming platforms, including PC, PlayStation, Xbox, Nintendo Switch, and mobile devices.  Connectivity: Wired connectivity via USB for easy plug-and-play setup.  Durability: Durable construction with comfortable over-ear design and adjustable headband for long-lasting use. Built to withstand the demands of gaming. Overview: The KOTION EACH G2000 is a budget-friendly gaming headset that offers a solid gaming experience without breaking the bank. With its sleek design, decent audio performance, and affordability, this headset is a great option for gamers on a budget who still want a reliable and immersive gaming audio experience. Features: The KOTION EACH G2000 features a sleek and stylish design with LED lights that add a touch of aesthetic appeal. This best headset for gaming is equipped with 50mm drivers that deliver immersive and clear sound for gaming, allowing players to hear every detail of in-game audio. It also has an adjustable headband and soft ear cushions for a comfortable fit during long gaming sessions. The headset also includes a built-in microphone to communicate clearly with other players. Performance: The KOTION EACH G2000 delivers decent audio performance for gaming, with its 50mm drivers providing clear and immersive sound. The built-in microphone also offers decent voice quality for in-game communication. The headset is compatible with multiple gaming platforms, including PC, Mac, PlayStation, Xbox, and more, making it versatile for different gaming setups.
Articles