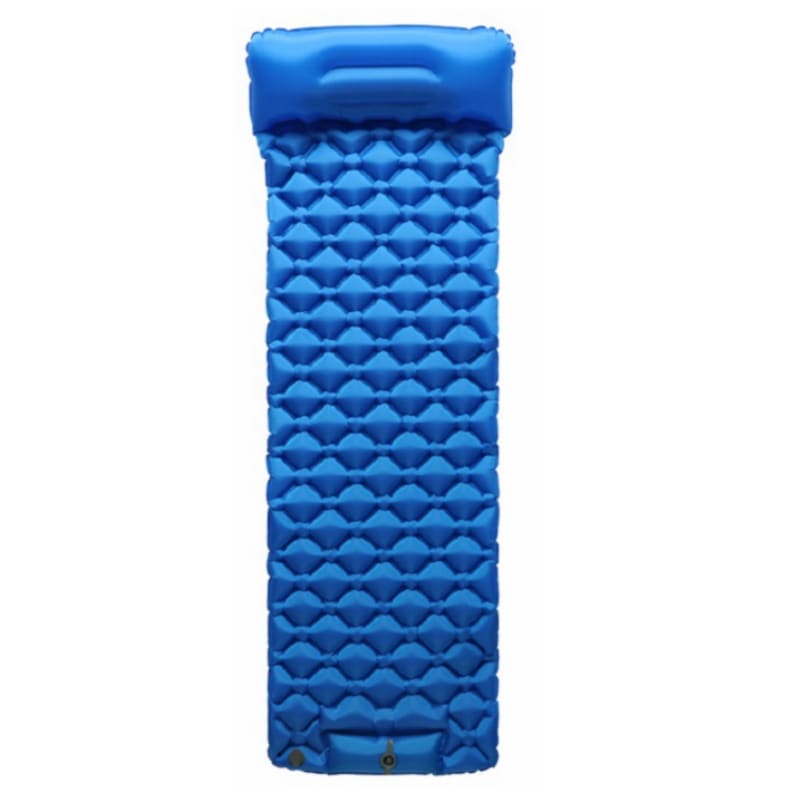 Inflatable Camping Mattress with Built-in Foot Pump for Home Camping Travel
Inflatable Camping Mattress with Built-in Foot Pump for Home Camping Travel
Where to buy

TheMarket NZ
Inflatable Camping Mattress with Built-in Foot Pump for Home Camping Travel
Inflatable Camping Mattress with Built-in Foot Pump for Home Camping Travel
Pros & Cons
add_circle
Keep your body away from the ground and insulate the coldness Maximizing comfort and warmth for a good night's sleep.
add_circle
Ideal for outdoor activities
Summary
Specifications Type: Inflatable Material: Nylon Size: 190cm x 60cm x 5cm Durability: Not specified Support: Not specified Comfort Level: Not specified Overview The Inflatable Camping Mattress with Built-in Foot Pump is a versatile and convenient option for those looking for a comfortable sleeping surface whether camping, traveling, or at home. This mattress has a built-in foot pump that eliminates the need for an external pump or power source, making it simple to inflate anywhere and anytime. Features The Inflatable Camping Mattress also has a different wave system that provides a supportive and comfortable sleeping surface. The wave system distributes weight evenly, reducing pressure points and ensuring a good night's sleep. Why Buy This The mattress is lightweight and compact, making it simple to store and transport. It comes with a handy carry bag, making it easy to transport on camping trips or store in a small space at home.
Articles