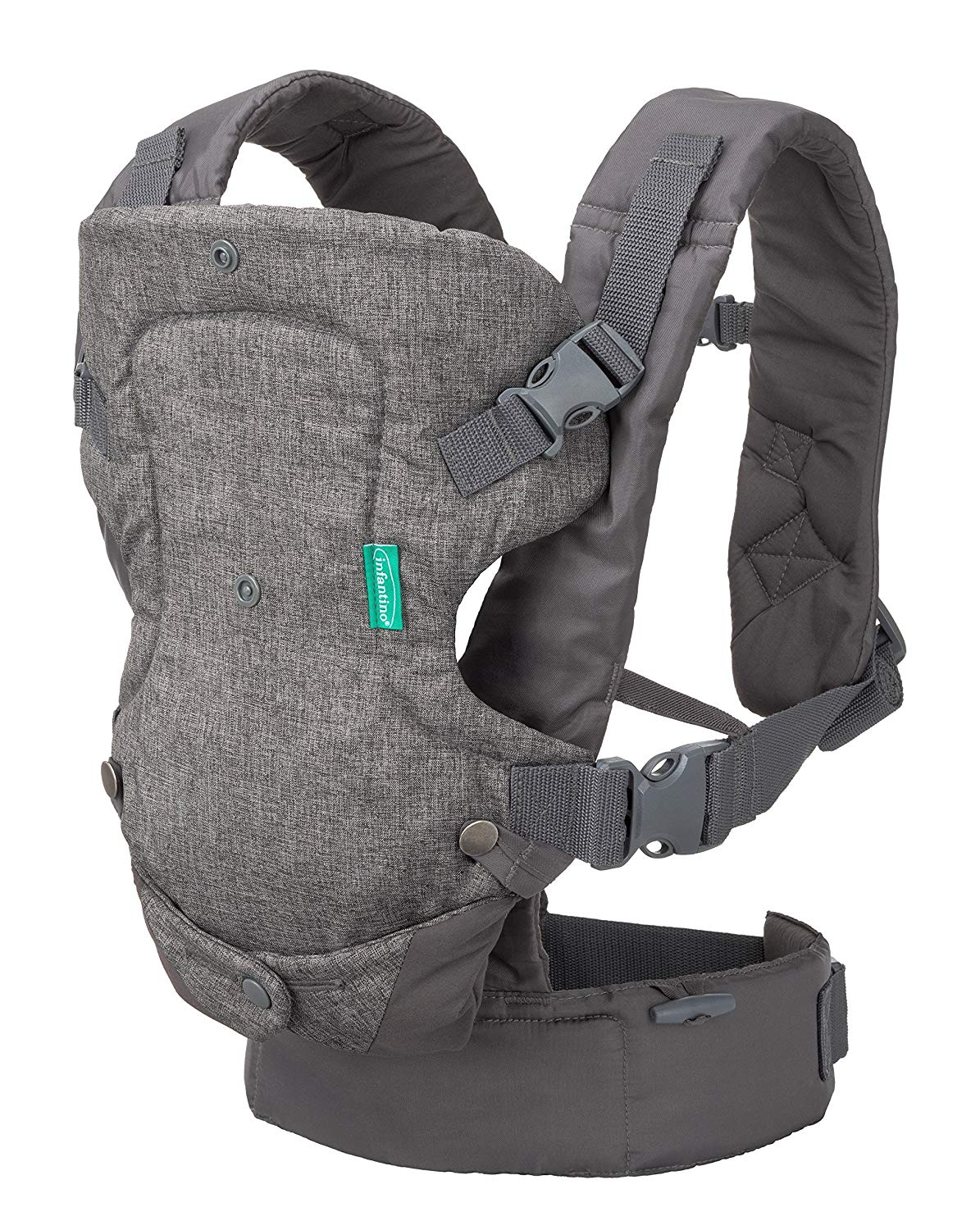 Infantino
Infantino Baby Carrier
Where to buy

TheMarket NZ
Infantino
Infantino Baby Carrier
Pros & Cons
add_circle
It accommodates larger sizes, making it suitable for plus-size parents.
add_circle
Made from a soft and breathable material for maximum comfort.
add_circle
Adjustable design allows for a customized fit.
Summary
Specifications Age and Weight Limit: Infants 3 to 14KG Ergonomic Design: Ergonomic Comfortable Straps and Padding: Adjustable straps ensure a comfortable fit for all Moms and Dads. Safety Features: Extra-padded shoulder straps and a sturdy waist belt disperse the child's weight. Carrier Style: Not specified Ease of Use: simple to use, with few instructions to follow Overview The Infantino Baby Carrier is ideal for plus-size parents looking for a supportive and comfortable way to carry their children. Because it is built to accept larger sizes, it is a popular choice among New Zealand's plus-size parents. It has several notable features that make it comfortable and convenient. Features The Infantino Baby Carrier has several compelling features that make it a good alternative for larger parents. It is constructed of a soft and breathable cloth that is comfortable for both parent and baby. The carrier is also adjustable so that you may tailor it to your body size and shape. It also has a padded shoulder strap and a waist belt to distribute weight evenly across your body. Why Buy This The Infantino Baby Carrier is an excellent buy for plus-size parents searching for a comfortable and supportive way to carry their child. Its adjustable design enables a personalized fit, giving optimal comfort and support for both parent and baby.
Articles