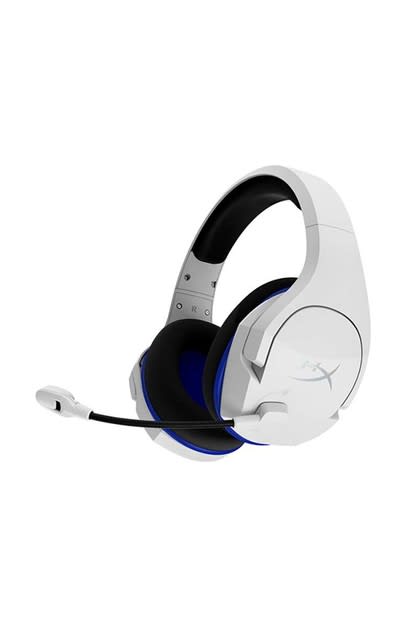 HyperX
HyperX 4P5J1AA Cloud Stinger Core
Where to buy

TheMarket NZ
HyperX
HyperX 4P5J1AA Cloud Stinger Core
Pros & Cons
add_circle
Designed specifically for PS5 gaming with optimized audio performance.
add_circle
Lightweight and comfortable design for extended gaming sessions.
add_circle
Impressive audio performance with 40mm drivers for clear and immersive sound.
remove_circle
Limited compatibility with other gaming consoles or devices.
Summary
Specifications: Sound Quality: 40mm drivers deliver clear, immersive audio for an enhanced gaming experience.  Microphone Quality: Swivel-to-mute noise-canceling microphone for clear communication with teammates.  Compatibility: Compatible with various gaming platforms, including PC, PlayStation, Xbox, Nintendo Switch, and mobile devices.  Connectivity: Wired connectivity via 3.5mm audio jack for easy plug-and-play setup.  Durability: Lightweight and durable design with adjustable steel sliders for a comfortable fit. Designed to withstand the rigors of gaming for long-lasting use. Overview: If you play PlayStation 5 (PS5) and want a new headset, consider the HyperX 4P5J1AA Cloud Stinger Core. This best headset for gaming is great for playing games on Sony's newest gaming console, the PS5. It has a comfortable design, great sound quality, and works with the PS5. Features: The HyperX 4P5J1AA Cloud Stinger Core was made with PS5 gamers in mind, so it works perfectly with the system and sounds better than other headsets when used with the PS5. It is designed to be comfortable for long gaming sessions because it is light, has an ergonomic shape, has soft ear cups, and has a comfortable headband. The volume and microphone controls are conveniently built into the headset's cord. Performance: The 40mm drivers in the HyperX Cloud Stinger Core give you vivid and immersive sound when you play games. The noise-canceling microphone on the headset lets you talk to other players without any background noise getting in the way. The headset works with Sony's latest console, the PS5, so you can be sure of a smooth connection and great sound.
Articles