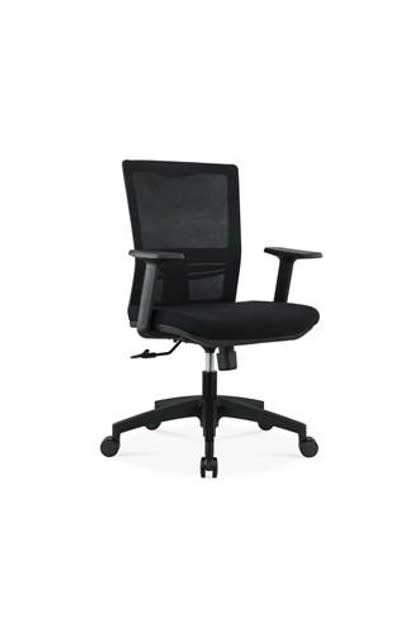 Home Office Space
Home Office Space NZ Lennox Mesh Office Chair
Where to buy

TheMarket NZ
Home Office Space
Home Office Space NZ Lennox Mesh Office Chair
Pros & Cons
add_circle
Adjustable height and tilt for a customized fit.
add_circle
A breathable mesh backrest helps prevent overheating.
add_circle
Sturdy base with smooth-rolling casters for easy movement.
Summary
Specifications Material: Mesh Comfort: Moulded foam seat for added comfort Adjustability: Gas lift for seat height adjustment Durability: Nylon base and castor wheels Weight Capacity: 120kg Max Recommended Capacity Overview The Lennox Mesh Office Chair by Home Office Space NZ is visually appealing and designed to offer superior comfort and support for individuals who spend extended periods seated at a desk. It has several appealing features, such as adjustable height and tilt, a ventilated mesh backrest, and a strong base with smooth-rolling casters. Performance It operates effectively, giving excellent comfort and support to those sitting at a desk for long periods. It's adjustable height and tilt allow for a personalized fit, and its ventilated mesh backrest keeps the user cool and comfortable. Why Buy This It is an excellent investment for anyone searching for a beautiful, comfy office chair with outstanding support and comfort. Its adjustable height and tilt, breathable mesh backrest, and strong base with smooth-rolling casters make it the best choice for those who spend long hours sitting at a desk.
Articles