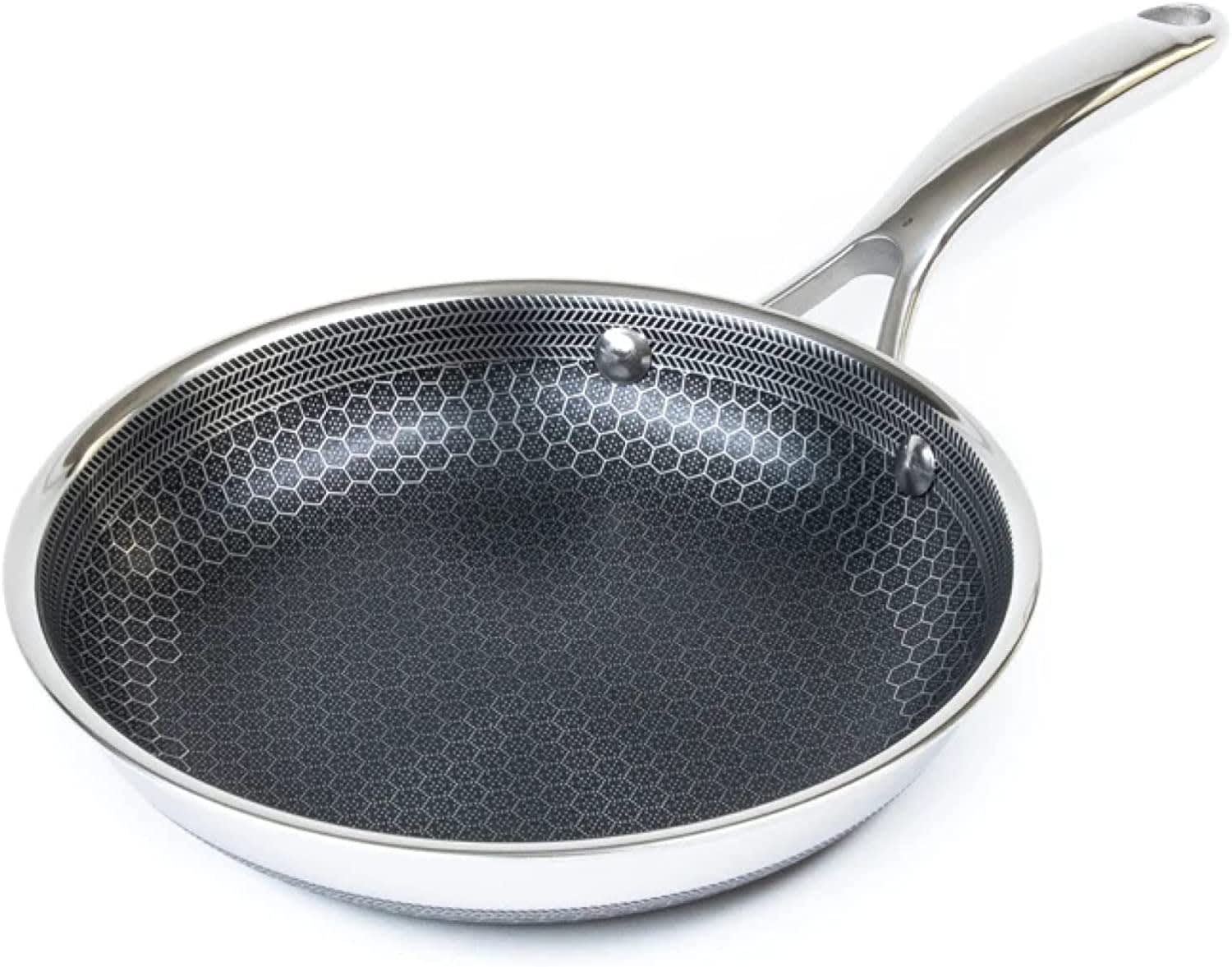 HexClad 8 Inch Hybrid Stainless Steel Frying Pan with Stay-Cool Handle
HexClad 8 Inch Hybrid Stainless Steel Frying Pan with Stay-Cool Handle
HexClad 8 Inch Hybrid Stainless Steel Frying Pan with Stay-Cool Handle
HexClad 8 Inch Hybrid Stainless Steel Frying Pan with Stay-Cool Handle
Pros & Cons
add_circle
Easy food release and effortless cleanup.
add_circle
Oven-safe up to 500°F for versatile cooking.
add_circle
Stay-cool handle for comfortable and safe handling.
remove_circle
The smaller sizes may not be suitable for larger cooking tasks.
Summary
Specifications Material: Stainless steel, Aluminum Nonstick Coating: Yes Heat Conductivity: Not specified Compatibility: Not specified Size and Shape: 8 inch Weight: 1.50 lbs Overview The HexClad 8 Inch Hybrid Stainless Steel Frying Pan with Stay-Cool Handle is widely considered one of the best nonstick frying pans in New Zealand. It combines the advantages of stainless steel and nonstick technology for excellent cooking performance and durability. Performance The HexClad 8 Inch Hybrid Frying Pan performs exceptionally in the kitchen. Its hybrid design includes a tri-ply design with stainless steel and a nonstick surface. This combination enables consistent heat distribution, rapid and efficient cooking, and simple food release. The stay-cool handle provides a secure hold while cooking and assures safety. Why Buy This There are various reasons to consider the HexClad 8 Inch Hybrid Frying Pan. Its hybrid design combines the best of both worlds: stainless steel's durability and heat retention with the ease of a nonstick surface. As a result, it is excellent for cooking a wide variety of dishes without the worry of sticking or uneven heat distribution. Furthermore, the oven-safe function and stay-cool handle add to the pan's versatility and convenience.
Articles