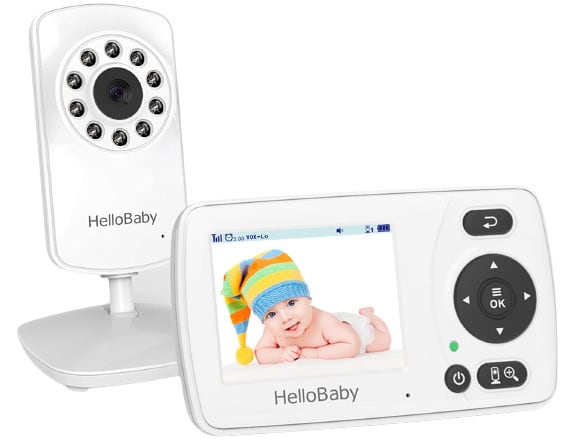 HelloBaby
HelloBaby Monitor with Camera and Audio
HelloBaby
HelloBaby Monitor with Camera and Audio
Pros & Cons
add_circle
A high-resolution camera captures clear video footage.
add_circle
Large color screen for easy viewing.
add_circle
Two-way audio feature for remote communication
Summary
Specifications Range: 1000ft Night Vision: Infrared red night vision Audio and/or Video: Audio & Video Movement Tracking: Not specified Wi-Fi Connectivity: 2.4GHz Battery Life: Not specified Overview The HelloBaby Monitor with Camera and Audio is one of the best baby monitors in New Zealand. It is a useful and portable device that should keep a watch on their children while they are out and about. This monitor offers parents peace of mind and convenience with its combination of video and audio features. Features It features a high-resolution camera that records clear video of your infant, even in dim lighting. The monitor's big color screen makes observing the live video feed simple. It also offers a two-way audio capability that lets parents talk to their infant from a distance. The monitor is perfect for travel because it has a strong Wi-Fi connection and a lengthy battery life. Performance Parents can always see their infant because of the high-resolution camera's ability to record sharp, clear footage. Parents may comfort their infant from a distance thanks to the two-way audio capability, which enables easy conversation. The monitor's battery life is quite long, and a dependable wireless connection produces a steady and consistent signal.
Articles