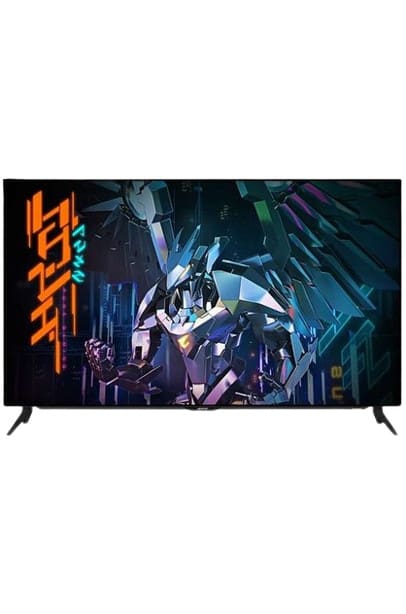 Gigabyte
Gigabyte AORUS FO48U 48" 4K 120Hz
Where to buy

TheMarket NZ
Gigabyte
Gigabyte AORUS FO48U 48" 4K 120Hz
Pros & Cons
add_circle
High 120Hz refresh rate for smooth and responsive gameplay.
add_circle
4K resolution for stunning visuals with exceptional detail.
add_circle
HDR support for vibrant colors and a more comprehensive dynamic range.
remove_circle
The higher price point may be a consideration for those on a tighter budget.
Summary
Specifications: Screen Size: 48 inches Resolution: 4K Ultra HD (3840 x 2160) Refresh Rate: 120Hz Response Time: 1ms (MPRT) Panel Type: VA (Vertical Alignment) Connectivity: HDMI 2.1, DisplayPort 1.4, USB-C, USB 3.0 Gigabyte made the AORUS FO48U compete with the best 120Hz game monitors. This monitor's sizeable 48-inch screen and 4K resolution make for beautiful visuals and smooth, responsive gaming. Features: The Gigabyte AORUS FO48U shines when it comes to benefits for gamers. Its 120 Hz refresh rate ensures everything moves smoothly and cuts down on input delay, giving you an advantage in fast-paced video games. Thanks to the impressive high level of detail and clarity in the 4K resolution graphics, you'll feel like you're a part of the game's world. High Dynamic Range (HDR) is a feature of the monitor that lets it show brighter colors and a more comprehensive range of brightness. Both of these features improve the watching experience. Performance: The AORUS FO48U from Gigabyte: Four Reasons to Buy It! First, it has a refresh rate of 120Hz, which makes the gameplay smooth and fast and gives you an edge over your opponents. Because of the 4K clarity, you can see every tiny detail in your games. Support for high dynamic range (HDR) makes colors more subtle and vivid, which makes images look more authentic. Above mentioned are reasons why it is the best monitor for gaming.