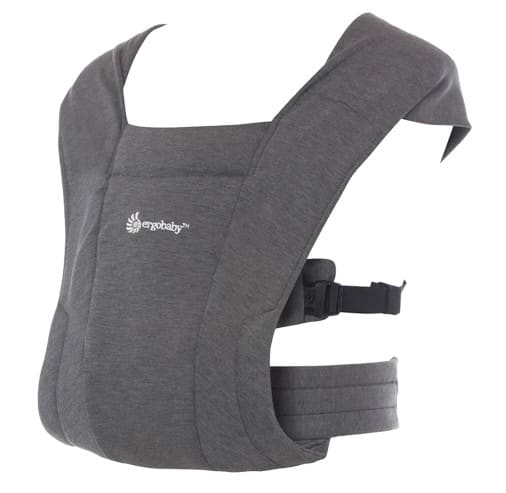 Ergobaby Embrace Carrier
Ergobaby Embrace Carrier
Where to buy

TheMarket NZ
Ergobaby Embrace Carrier
Ergobaby Embrace Carrier
Pros & Cons
add_circle
Ergonomic design ensures even weight distribution.
add_circle
Soft and breathable materials are gentle on baby's skin
add_circle
Easy to use and versatile
remove_circle
It may not fit well for larger people.
Summary
Specifications Age and Weight Limit: Birth to Approx one year (3.2 - 11kg.) Ergonomic Design: Ergonomic Comfortable Straps and Padding: Stretchable cross straps Safety Features: Supportive waist belt Carrier Style: Not specified Ease of Use: Simple Overview One of the best baby carriers available in New Zealand is the Ergobaby Embrace Carrier. It is intended to provide optimal comfort and support for the baby and the caregiver while remaining simple and versatile. Features It has several outstanding features. It has a friendly and ergonomic design that evenly distributes the baby's weight, easing the strain on the caregiver's back and shoulders. The carrier comprises soft, breathable materials that are kind to the baby's sensitive skin. Why Buy This It is an excellent purchase for parents searching for a comfy, simple-to-use, multipurpose carrier for their newborn or infant. Its ergonomic design ensures optimal comfort for both the infant and the caregiver, and its soft and breathable materials are kind to the baby's sensitive skin.
Articles