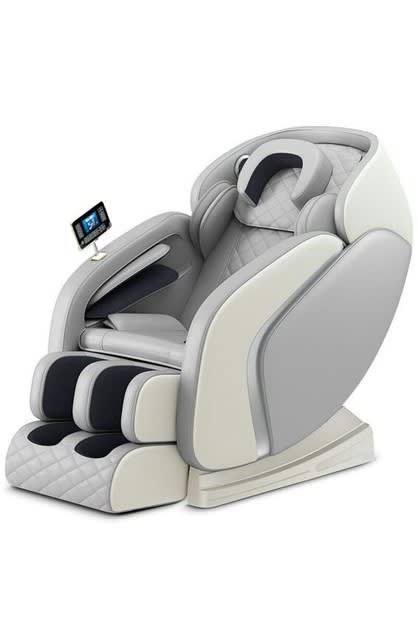 Dollar Day
Dollar Day Pro Relax Premium Zero Gravity 3D
Where to buy

TheMarket NZ
Dollar Day
Dollar Day Pro Relax Premium Zero Gravity 3D
Pros & Cons
add_circle
Zero-gravity technology distributes weight evenly for maximum comfort.
add_circle
3D massage technology provides a personalized massage experience.
add_circle
The built-in heater helps to soothe sore muscles and promote relaxation.
Summary
Specifications Massage Techniques: Kneading, Shiatsu, knocking, manipulation, and rolling massage methods  Massage Intensity: Not specified Control Options: Intelligent Controller Dimensions: 1300 x 740 x 1080mm Weight Capacity: Not specified Overview The Dollar Day Pro Relax Premium Zero Gravity 3D Massage Chair with Heater is one of the best massage chairs available in New Zealand. This high-end massage chair is intended to provide consumers with the ultimate relaxation. Its features set it apart from other massage chairs on the market. Features It has several outstanding characteristics. It features zero-gravity technology, properly distributing the user's weight throughout the chair for maximum comfort. The chair also has 3D massage technology, which allows the rollers to move in different directions for a more complete and individualized treatment. It also has a built-in warmth, which helps to ease tight muscles and encourage relaxation. Performance Zero-gravity and 3D massage technologies operate in tandem to provide consumers with a genuinely soothing and personalized massage experience. The built-in heater enhances the experience by providing warmth and comfort to weary muscles.
Articles